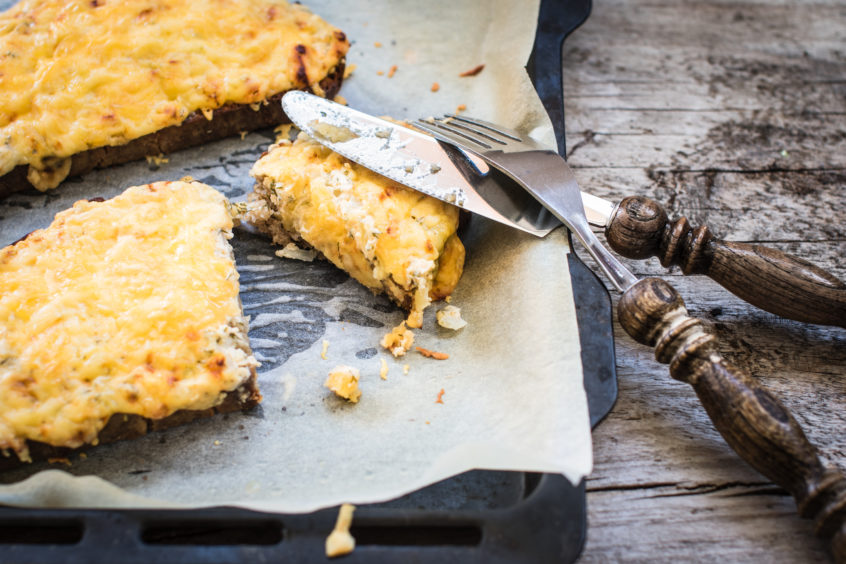 Paul Newman, chef proprietor at Thyme at Errichel near Aberfeldy, writes regularly for The Courier's food magazine, The Menu. Here he goes local to make a cheesy old favourite
Supporting local independent business is more important than ever. Our communities need these small employers, artisan producers and suppliers. They are a vital part of our economic food chain.
Most vulnerable, as so many work with narrow margins and little cash, but also often most able to respond quickly to changes in the market, to pick up on what the community needs and respond.
We have watched so many amazing local businesses pivot overnight – to reinvent themselves, to offer new services and new products.
Their flexible approach hopefully means they will bend in the storm and not break.
So many people have turned to support our local businesses during this crisis, forming new shopping patterns and habits. I can only hope that some of these habits will remain once this is all behind us.
Don't misunderstand me, large businesses have their place and are vital too! But it's always good to seek out the unique producers in your area, buy direct from them or find out where you can source their products and services.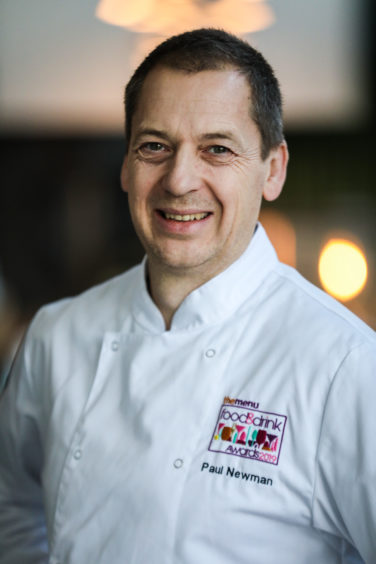 Today I found myself thinking of cheese. Scotland has an amazing selection of dairy and cheese makers.
If you visit Wendy Barrie's Scottish Food Guide, you can find her Scottish Cheese Trail – highlighting a fantastic selection of farms, farm shops and dairies throughout Scotland.
With restaurants out of action, many of these cheese makers will need us to actively seek out their products and buy direct. Most of these cheeses will knock your socks off they're so good.
So here is an easy recipe you can make ahead to enjoy anytime you need some classic comfort food. Welsh rarebit – no, this is not just cheese on toast!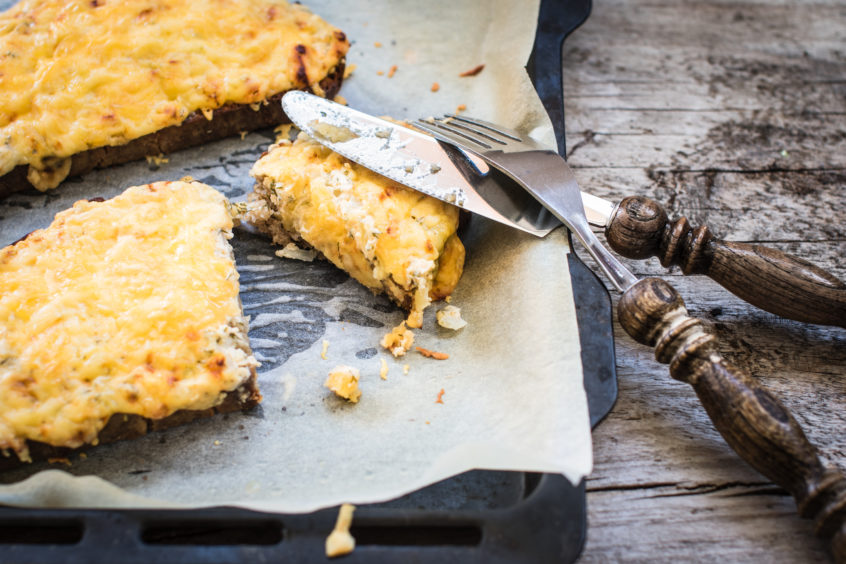 You'll need: 25g salted butter; 25g plain flour; ½ cup Wasted Degrees Chipotle Porter (they are based in Blair Atholl, but you could use any good porter or stout, preferably from your nearest brewery); ¼ cup whole milk; 1 tsp English mustard; 1 tbsp Worcestershire sauce; 125g St Andrews Farmhouse Cheddar, grated (or a quality Scottish mature cheddar); a pinch of salt and pepper; thickly sliced loaf of your local bakery's bread, buttered on both sides.
Start by making a roux: melt butter in a pan. Remove from heat and add flour, mix well and return to low heat for a minute or two until you have a ball of paste. Remove from heat and slowly add the Porter – stirring all the time.
Gradually add the mustard, milk and Worcestershire sauce – the paste lets out to form a smooth sauce. Return to low heat, stirring constantly, and cook until the sauce thickens, stir in your grated cheese until it is all melted.  Remove from Heat.
If you are going to enjoy this straight away, then fry your bread on both sides in a hot pan and spoon out your rarebit onto each piece before popping under a hot grill and cook until bubbling. Serve with a handful of sliced spring onions or chives or fresh tomatoes.
Chef's tip: Rarebit freezes well or can be stored in an airtight container in the fridge for a couple of days. If you are going to keep it, pour into a container and allow to cool before putting in the fridge.
Once cold, it will be firm, you can cut the rarebit into slabs, use baking parchment between each slab to stop them sticking together, wrap well and pop in the freezer to enjoy another day.
---
Read more in this series…
Chef's Table: Match whisky with the right dishes and you have yourself the food of the Gods
Chef's table: Angus chef's rhubarb and ginger compote is perfect for the season