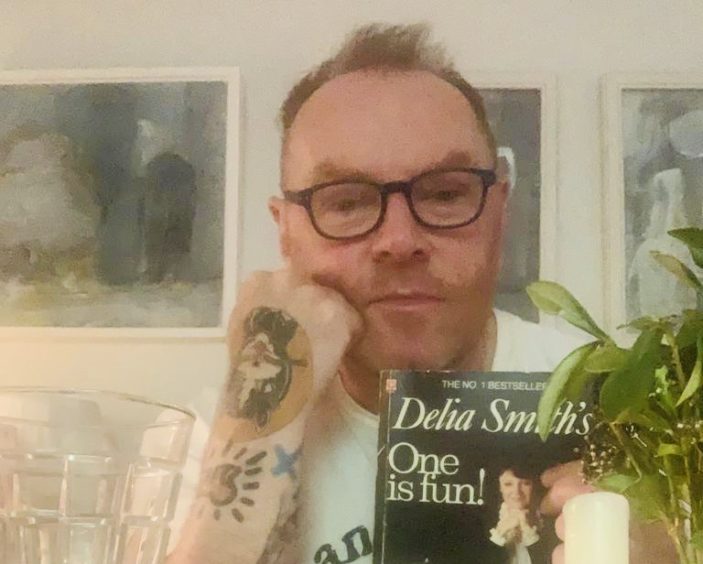 Weekly columnist for The Courier's food and drink magazine The Menu, Murray comes across an old Delia cookbook with a title that doesn't quite whet the appetite
I don't know what brought on my bout of isolationist volatility this week.
Maybe it was the life-affirming relief of knowing that we plebs can now take our minds off more than 37,000 dead by going to Nandos, a fact deliriously announced on Twitter – by the Chancellor no less – with the excitement of someone who'd just found a cure for cancer.
The good news we've all been waiting for. https://t.co/qi15T4uWeh

— Rishi Sunak (@RishiSunak) May 27, 2020
Or could it be Matt Hitchcock – let's face it, they both deal in suspension of belief leading to horror – laughing his way manically through what should have been a serious interview with Kay Burley about track and trace?
Or Emily Maitlis finding her quite brilliant Newsnight polemic bringing not a promotion but an instant apology from her employers, the BBC. If B now stands for Boris and C for Cummings, what does the middle initial stand for in this modern love triangle? Bollocks? Bullsh*t? Brexit? Brothers in arms? Answers on a postcard please.
Beleaguered
Truly, the Government's thinking must be that if they laugh long and loud enough AT us then the whole world will eventually laugh WITH them. At the very least the constant smirking and braying of a load of overprivileged was might temporarily mask the sound of the world falling apart, in their deluded minds at least.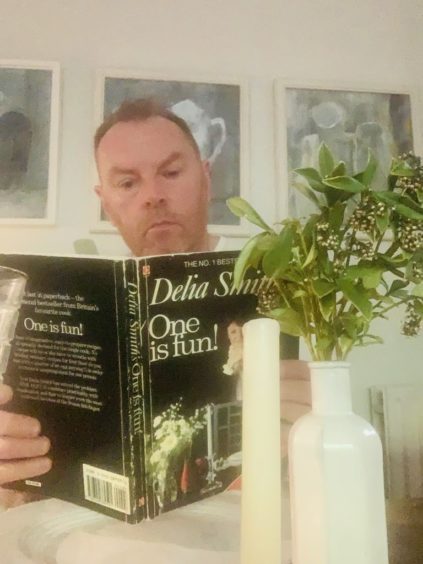 Head boy Boris meantime looks like he's a creature permanently trapped in approaching headlights but let's hope his man Cummings has tested his eyesight before he drives any closer to our leader, or that Michael Gove isn't road-testing his own vision in the car careering towards the ever-increasing pile-up.
Have none of these beleaguered, blighted men heard of sharing the driving? It wasn't so long ago that Dominic Cummings' wife was writing about the joys of being behind the wheel.
I guess the Prime Minister needs to remind them that women can get car insurance these days, once he's checked with the scientists and Mr Cummings that this is actually true. In these days when we are told black is white, who knows?
Blurred vision
However, you don't need a scientist or even a strategist to tell you that all this blurred vision has led to such a spate of car crashes that we can set our watches by them and watch them live on our favourite non-biased news channel or, as I now do, through the lowlights on Twitter.
Seriously, have you ever known it so bad? It's like when you have the worst row with your partner or a friend and you wake up the morning after, feeling OK, and then you start to remember and slowly and despairingly you just sink back under the duvet, wishing you had access to a time tunnel and a set of rosary beads.
As each day – no, each hour – brings a new horror show there are still the hopelessly naïve who say things like "stop making this political" and "they're doing their best" which really is a bit like thanking murderer Harold Shipman for keeping the true numbers from us and then conveniently dying himself.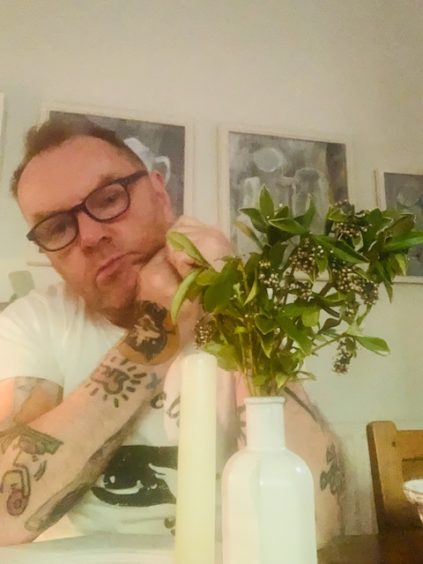 But really the black icing on this week's cake came from a very unlikely source – Delia Smith. Yes, our Delia, who never knowingly undersold or upset anyone, apart from possibly atheists and ground staff at Norwich City.
Box of books
Yes, in the midst of screaming at the TV, the radio, the computer, the cat and sometimes just an open window, it was the discovery of a box of cookery books bought at an auction that finally tipped me over the edge.
At the bottom of this box, which had never been opened since purchase, was a well-thumbed copy of Delia's 1980's classic One is Fun!. The No.1 bestseller! First time in paperback!
This discovery was both exciting – I live alone – and dour; the cover is a bit grim as Delia stands in a slightly ecclesiastical mode, looking over a table set for one, an expression of stoic sympathy as she looks the viewer right in the eye.
She was married at the time of publication so I can only assume that the book was a result of market research, even if that just involved seeing a few single guys shopping in Waitrose before going back to their ready meal for one.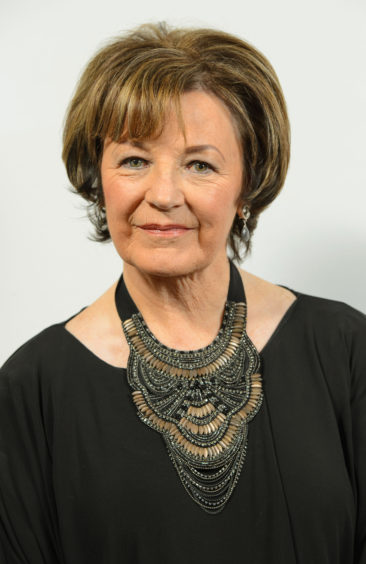 Delia's look on the cover is that of a well-wisher from the local WI who has set up as a counsellor in her dining room, or Mrs Thatcher (same era) when she tried her best to look like she cared about the poor.
Depressing title
My friend Dorian Lynskey (whose masterful 2019 biography of Orwell's 1984 couldn't be better timed) told me that he thinks One is Fun! is the most depressingly-titled book in history: "It's the exclamation mark that does it," he said.
Despite my foreboding I ploughed straight in and, as is so often the case with Delia, I felt bad about taking her for granted and thinking mean thoughts about the cover. The recipes are good and they work.
Yes, the presentation is very much of its time, before food photography was taken that seriously – and so the book looks dull and dated. The preface is unintentionally grim: "Now you can cook for yourself and enjoy it too! And, if there is more than one person to cook for, simply multiply the quantities by the number of people who will be eating – thus, for instance, if you're cooking for eight multiply the contents eight times. And hey presto!, the result is just as fantastic."
I have a vision of a million 1985 Johnny No-mates and future Bridget Joneses crying into their bowl of brown kidney soup (chapter one – solo soups) in the realisation that having eight people round their dinner table would feel as unlikely as being locked in their own homes for months on end because of a global pandemic.
Gravy granules
Anyway, as I say, the recipes are pretty good and the notes from Delia are as reliable and sensible as the great one herself. It's a good book for people learning how to cook but if you're not interested in even trying then Delia really has no time for you here.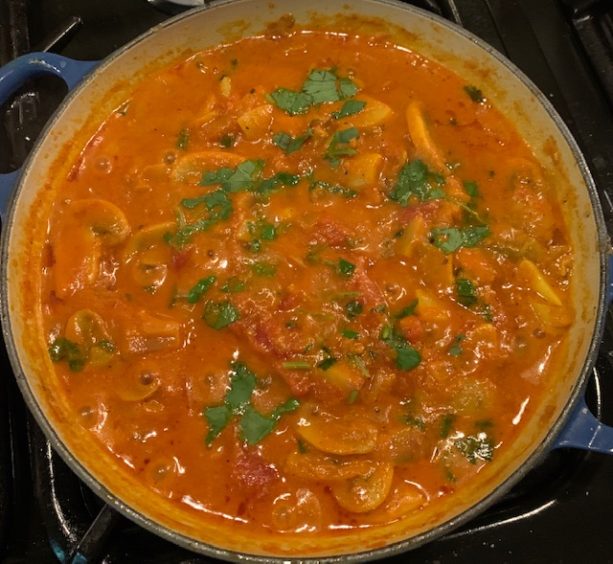 Packet-openers and former editors beware: "If, like my former editor, you are the kind of person who hates to cook, who gets satisfaction from pouring boiling water over instant gravy granules, then I'm afraid this book is not for you.
"I am very aware that there are people who are simply not interested in what they eat and I have written for them elsewhere; but neither do I share the dismissive opinion of the lady who commented 'people on their own? All they want is a yoghurt'".
We can only guess what Delia wrote elsewhere for people who are simply not interested in what they eat, but I would imagine it was a minimal work with each word making an incisive point.
Reading this stuff 35 years later, in the middle of a lockdown when we've all spent two months craving to hug a coffee in one hand and a friend in the other, it made me think about living alone when this is all over.
So much is written about family life (and indeed Boris Johnson is such a family man that he has spawned quite a few) but I think not enough is said about people or units which don't conform to the accepted notions of a traditional family.
Disparity
This has never been more obvious than in lockdown which has really exposed the huge disparity in all our different lives.
Affected most brutally are of course those at the back of the queue anyway; the old, the poor, the homeless, the physically sick, the single parent families, those in care and people suffering from mental illness.
That's before we even get to the many others clinging to the cracks in the pavement, including those who have been given leave to remain, pay their taxes, and yet have no recourse to state benefits, a fact of which funny old Boris was shockingly unaware.
But underneath all these deserving people is a swathe of us who live comfortable lives, or at least manage to scrape through – and many are suffering from isolation. If you're single you might not even have a neighbour that you know (I'm lucky in that my best friend lives next door and my other neighbours are great).
Uninhabited island
I see people on the path and chat at them like they had just rescued me from an uninhabited island, which in a sense they have. Some days you might not see anyone all day apart from the postman or a delivery person or someone you jog past.
Even if you are lucky enough to have a garden or a balcony, you might wander in and out the confines of your own space whilst your own head is spinning from the enormity of it all and the fact that you're facing this alone.
You might be so struck with inertia so debilitating that you lie on the sofa all day and then it gets dark and you're still there, too wiped out to even phone a friend. This has been the reality for many – and some days myself included.
Talking to a friend last night – a very iconic figure in the arts – we spoke about how isolated we feel, compounded by the fact that this government has no idea of the struggles of most of us.
If you don't fit into their idea of a regular unit then you're on a losing streak from the beginning.
All that guff about Dominic Cummings being a good father and only having his family interests at heart rings hugely hollow when you see vast numbers of people living in substandard accommodation, with no outside space, wondering how to get to the foodbank that week and feed their kids or themselves.
It's a disgusting state of affairs.
So, looking through One is Fun! is a strange experience because being one doesn't feel like a lot of fun for many right now. Isolation means there has never been a worse time to be one, when the idea of being at one with yourself seems like a pipedream in the face of just getting by.
None of this is the book's fault, of course – it was written in different times and was wildly popular. Maybe it's an age thing; I have friends, now married, who say they bought this book when they were young and single in an attempt to not exist on pizza and burgers. It has a purpose.
As for me, I long for the day when I cannot be one and can go back to having fun. Tonight, as I cook a Delia dinner for one – leek and lentil soup, followed by mushroom curry – I shall sit at my table and try not to remember Delia's words from her intro – well meant and written to offer solace to we singletons, but sadly achieving quite the opposite:
"I think we accept too readily that eating is a social occasion, therefore if you are on your own you are already failing to fulfil one of the important criteria for a proper meal".
Short of sitting the cat down opposite me and sticking a glass in her hand I will dine alone tonight and raise a solo glass to all the people valiantly, defiantly and bravely doing the same. One day soon my friends and I will dine together, round my table which seats eight. There will be laughter, conversation and joy.
A few years ago an old friend once tried to halt my love of puddings by saying "food is good, thin is better". It didn't work although the phrase was amusing in a non-PC way. Right now with being thin not really on anyone's agenda, being one isn't much fun and a noise at the door at 8pm just means the cat flap is working.
---
Read more in this series…
MURRAY CHALMERS: Eat the seasons to enjoy produce at its best
MURRAY CHALMERS: Championing the 1970s – the decade that taste forgot