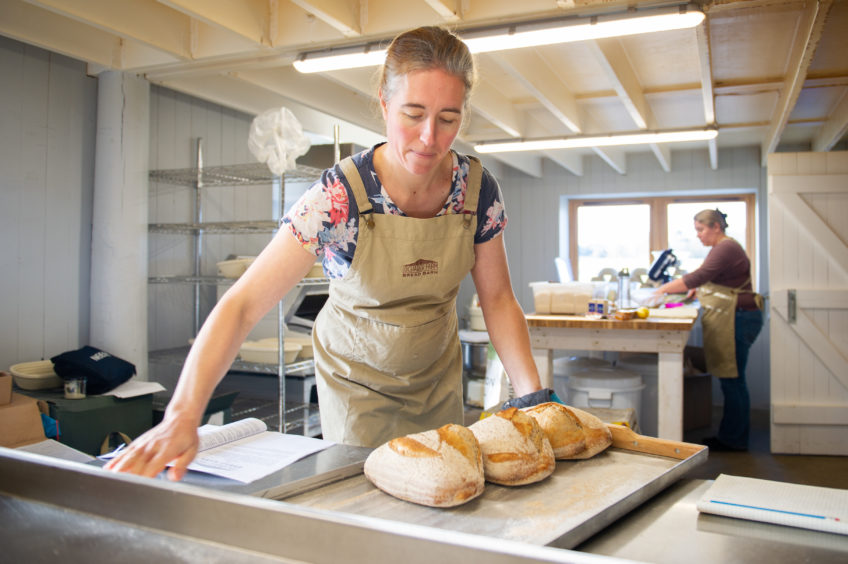 Kat Riach runs an off-grid bakery on her farm in Fife and writes regularly for The Courier's weekly food magazine, The Menu
We have discovered a new delight from the vegetable garden this year – kohlrabi. Although I've come across it before, I've never known exactly what to do with it and have therefore been put off.
It has been a revelation to discover that one of the best ways of eating it is straight from the vegetable patch, peeled and cut into thin slices. It has a mild fresh flavour and a cool crispness that makes it a really refreshing snack for a hot day.
It tastes like a cross between radish, and apple, and in texture it's a little like melon. Perhaps not the most eloquent description – you need to try it to understand exactly what it's like.
As it's really best enjoyed raw it seems perfect to use in a coleslaw, where it adds an unusual twist.
There are so many variations to coleslaw – my favourite combination is shallots, carrots, apple, and the kohlrabi instead of the usual white cabbage.
To make a dressing, put some mayonnaise, a dash of oil, a tablespoon of cider vinegar, a tablespoon of maple syrup or honey, a pinch of cumin, season with salt and pepper and give it a good shake, pour over the vegetables, and then mix everything together really well.
Find more of Kat's recipes at the Lochaber Farm website. 
Song to cook to
Somewhere Over the Rainbow by Israel "IZ" Kamakawiwoʻole – appropriate for the current times.
---
Read more in this series…
Food blogger: Make a Scottish version of Russian fish pie – perfect for the freezer
Food blogger: Catherine's Arbroath smokie pie is the perfect antidote to the stress of homeschooling