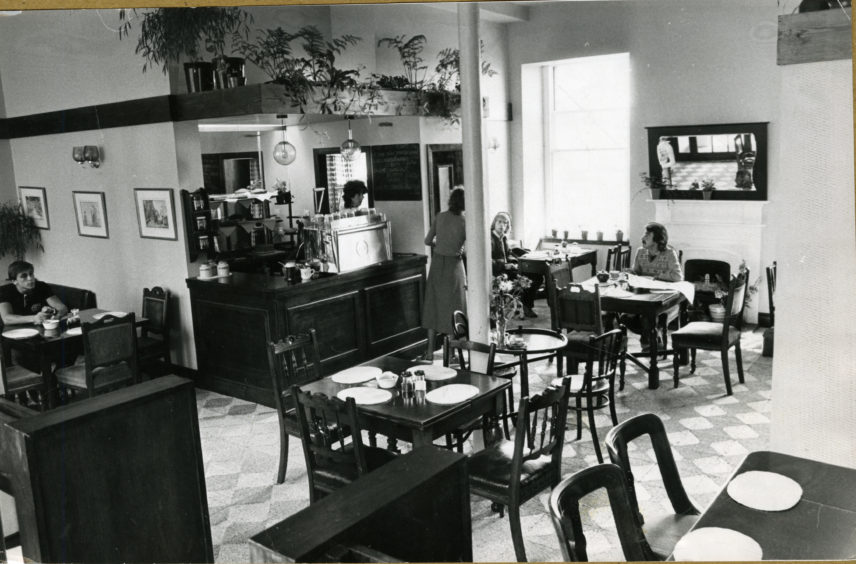 Murray Chalmers, weekly food and drink columnist for The Courier's magazine, The Menu, reminisces about food, music and politics in the 1980s
The 80s! Where were you in that pivotal decade? Were you ra-ra-ing around in a skirt hooped wider than an air balloon, shoulder-padded to such a degree it looked like you were going into battle instead of just into Boots to get hair gel?
Banging your fist on the table screaming "greed is good" at those less obviously empowered, driven or lucky than you?
Thrilled to be able to buy your own council house and finally get on the ladder, albeit with no warnings about the snakes?
Were you perhaps applying for and being vetted just to get a Next catalogue, the height of aspiration at the time – postcode dependant, naturally?
Or maybe you were being somebody with a body, strutting your stuff in clothes that showed off new gym- honed muscles, before hitting the wine bar for a champagne cocktail.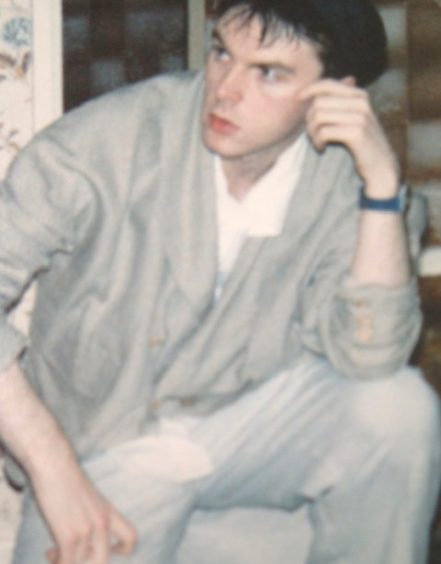 Those are just some of the reductive memories from a decade that was, for many, multi layered – and not all of them gleaming like Joan Collins before a catfight in a couture dress.
Although it still feels like yesterday to me, at the age of 60 I have to reluctantly admit that some people reading this hadn't been born in 1980 – in fact it's possible that their parents hadn't been born yet either.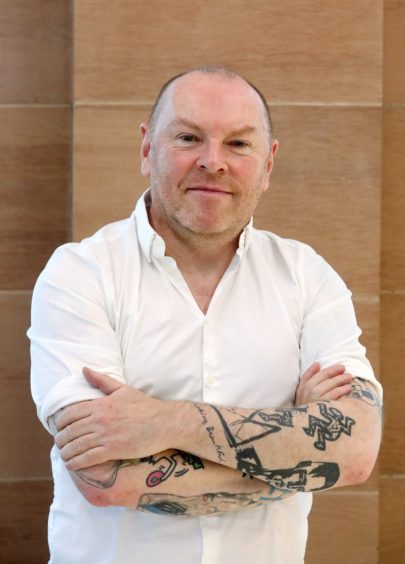 That doesn't so much make me feel old because age is in the mind and the outlook (really, this delusion is the only way to cope with ageing) – but it does make me respect and also fear the inexorable march of time.
It's quite a sobering thought that we left the beleaguered but often brilliant 1970s 40 years ago and entered a new age of consumerism, credit and conceit from which we have never recovered.
For those of us who reached adolescence or adulthood in that decade, the reminiscences might be filtered through this selective sieve of memory.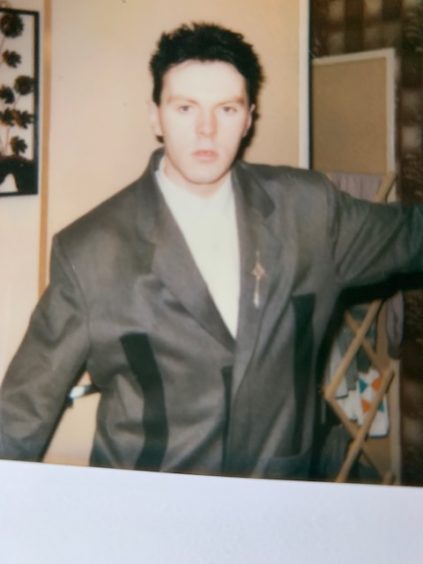 After all, it's fairly easy to simplify a decade that gave us Dynasty, discourse and hedgehog flavoured crisps.
The glitz, the glamour
A recent episode of The Great British Sewing Bee focused on this time and, as many do, they chose to highlight the glitz, the glamour, the swagger and the shoulder pads.
There was a lot of swagger in the 80s – in fact you could say the decade was defined by it, from the macho thrust of Wall St to the, em, macho thrust of Margaret Thatcher. It was a very thrusting decade.
Vaulting ambition meant that only the strongest and the fittest lived another day to drink imported Japanese Kirin beer in posh brasseries.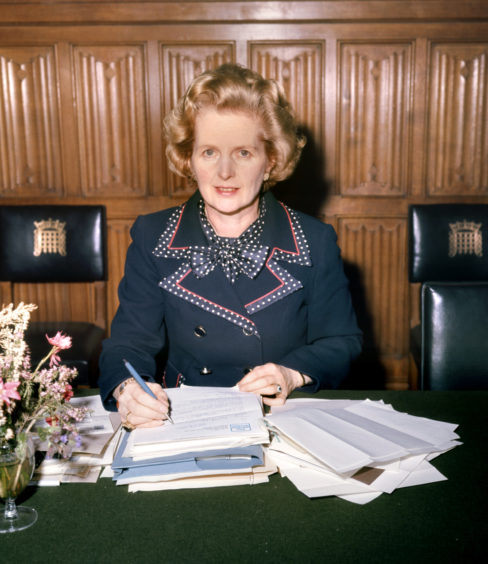 The look of things became the message as substance often lost out to superficiality; style became not just a marker of your tribe but a competitive sport where only the relentlessly driven could survive. Everything got bigger, higher, massive, MORE.
There was of course another 80s and it was tumultuous. AIDS appeared in the UK in 1981. Prejudice thrived.
For many our politics became oppositional as the disparity between rich and poor increased – as Pet Shop Boys wrote presciently in their 1987 song King's Cross: "The man at the back of the queue was sent, to feel the smack of firm Government". It was quite a smack.
Ripped jeans
The country became increasingly polarised and things got violent and ugly, eventually culminating in the poll tax riots at the start of the next decade.
But the 80s planted the seeds of unrest for a generation; many of us marched for the striking miners, for CND, Rock against Racism, women's rights, gay rights, equality.
I remember a march in London where we stopped halfway to drink an expensive beer in Soho, chanting as we drank.
Embarrassingly, I might even have bought a pair of trousers as we marched, belying the fact that armies march only on their stomachs; my troops also marched on ripped jeans, spiky hair and Katharine Hamnett combats bought in a warehouse sale.
The cliché about new decades is that things really don't start to change until around halfway through. In this, you can normally use music as an easy litmus test for the way the wind is blowing; that is true of the 70s and I would say also for the 80s.
It's the same for food trends – they don't suddenly become apparent on Jan 1 of a new decade, despite what trend forecasters say.
So what did we eat in the 1980s? Interestingly none of my friends from the time could really remember any classic dishes that summed up the decade, although a lot of people mentioned culinary hangovers from the 70s like Black Forest gateau, Findus crispy pancakes and Angel Delight.
Money to eat
Many of us joke that we drank our way through the decade but I know we did eat sometimes because I was given my first expense account and food had to feature on at least a few receipts.
Falling into a job in music PR, I was amazed first of all to be given free records – and second of all, money to eat!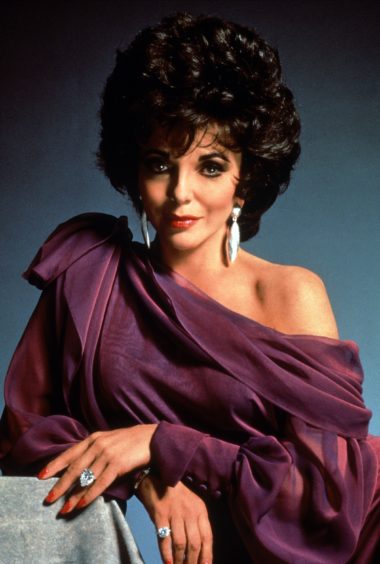 I lived in a squat at this time and we would often cook and eat communally; when all nine of us were dining we would take the sitting room door off its hinges, use it for a makeshift table and then put it back again.
None of us had money but we would bunk on the tube and find endless hare-brained schemes to get by. With little appetite for food but lots for life, we were full of guile and London wasn't yet exclusive to the rich.
My friend Sandra and I once sat in the basement of our squat and stuffed feathers into home-made duvets, trundled them all from Clapham to Brixton market to sell, only to be aggressively chased away by the licensed traders.
We trudged the duvets back, stray feathers from our bad workmanship trickling down Brixton Hill, the final mockery of our failed opportunism. We made not a single penny.
When I got my job at EMI Records I suddenly went from being very poor to being paid to talk about music and to eat breakfast, lunch and dinner at the company's expense. Who knew?!
London in 1985 had plenty of places to spend money – LOADSAMONEY! – as the economy was booming.
Nevertheless, I chose to take business contacts to The Stockpot which was a cheap chain where two of you could eat for a pittance.
I was cheap and would have taken Duran Duran to the Stockpot, such was my lack of nous about the ways of the music industry; consequently after a few months I was taken aside by my boss and  told that if I didn't spend more then everyone's expenses would be cut.
This would not be good for me or for them. I simply had to spend more.
Sushi
The day after that I went for sushi and I never looked back – even if I initially tried to eat the stinging green paste of the wasabi by itself.
My boss Suzie, horrified, patiently explained how to mix it into the soy sauce and thus avoid blowing your mouth off.
The next week I was on a plane to America, where the journalist had to show me how to fasten the seat belt as I had never flown – our family holidays had always been to Butlins. That was pretty much my 80s.
One of the most obvious food stories from the decade is nouvelle cuisine, although again it wasn't particularly new – and some say it wasn't much cuisine either.
The term had first appeared in 1742, in fact, and was sometimes used in the 1880s to describe the cooking of Escoffier. Paul Bocuse claimed the phrase was first used in contemporary times to describe the food he and others prepared for the maiden flight of Concorde in 1969.
What nouvelle cuisine came to signify in the 80's was very small portions of pretentiousness, served at a time when people drank so much that they didn't really see the food – although the truth is there often wasn't much to see.
The rise of recreational drug use in that decade also meant that, for some, restaurant eating became just a formality involving paying lots of money to push a very little food around the plate, really just killing time until the carousing could continue.
For those who had money there was much to spend it on and, by 1987, the designer Philippe Starck had even been commissioned to design a new pasta shape, an idea open to so many accusations of irony that it could be said to sum up much of the decade.
This staple of cucina povera, this carb that is as cheap as chips, turned out not to really need Starck's intervention.
It rolled over ergonomically and flopped, a reminder that some classics are best left alone.
Comfort food
The 1980s did see a return of comfort food though, possibly in tune with the political and social unrest. A list of favourite meals from the decade shows fish fingers topping the list, followed by Sunday roast, roast chicken, beans on toast, spaghetti Bolognese, fish and chips and shepherd's pie.
I imagine a current list might quite similarly reflect the times we are living through.
Comfort food was definitely on the menu in Dundee in the 1980s especially in a restaurant on Perth Road called Raffles.
Raffles was so great; my sister and I would always have the spinach mornay pancake. What a classic! Someone should put it on their takeaway menu in Dundee now and capitalise on all this nostalgia!
Hazel White, director of the design consultancy Open Change, worked at Raffles as a waitress in 1989 and remembers the saltimbocca alla romana as being amazing, whilst Lynne Henderson, owner of Urban Quarters, was another huge devotee of the spinach pancake, the ribeye steak and an incredible iced chocolate drink they served.
Ruthie Fisher, now an event producer, remembers being taken to Raffles for celebrations: "We always had spaghetti Bolognese with a glass of Appletise and our favourite waitress used to get the coffee chocolate sprinkler and sprinkle chocolate on the back of our hands when we left".
The funniest anecdote about Dundee food in the 1980s comes from esteemed musician/producer Kit Clark who once took a BBC film crew to a (now thankfully closed) restaurant on Broughty Ferry Road. Noticing they had Loch Fyne oysters listed as a daily special, Kit ordered a few plates for the whole table to share – "raw with lemon, tabasco and shallot vinegar, please".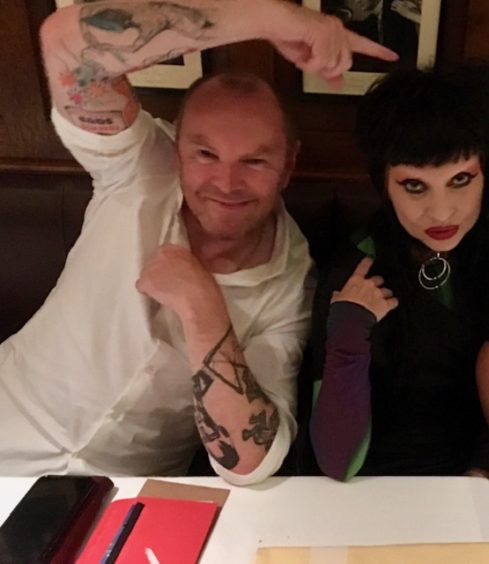 "A short while later, whilst returning with someone's soup, the waitress announced to the rest of us that 'your oysters will be another 10 or 15 minutes yet. The chef is just defrosting them now but they won't all fit in the microwave at once'".
I hoped that Kit didn't eat them? "They went mad when we tried to cancel them! The chef ran out of the kitchen screaming at us about the cost of them going to waste now that he's got them semi-defrosted.
Protestations about potential deaths or severe poisoning were not being tolerated. I think the BBC folks eventually agreed to pay for them provided the chef promised to put them in the bin.
There were no witnesses to the binning though and none that would probably have survived otherwise."
"When it was pointed out to the chef that you can only serve and eat raw oysters when they're fresh, he indignantly shouted back 'THEY WERE FRESH WHEN I FROZE THEM'".
If you need an example of 80s artifice, aspiration and arrogance, that's it in an oyster shell.
Meantime, if you have a 1980s dinner party without frozen oysters, writer/DJ/fashion muse and nightlife legend Princess Julia has compiled a brilliant 1980s playlist. Julia appeared in the video for Visage's 1980 single Fade to Grey and has been rightly called the first Lady of London's fashion scene.
She once told me (pre-lockdown) that she has never had a night in since 1976.
YMA SUMAC: MAMBO
SCOTT WALKER: JACKIE
MARC ALMOND: TENDERNESS IS A WEAKNESS
THE CRAMPS: HUMAN FLY
SYLVESTER: ROCK THE BOX
THE HUMAN LEAGUE: BEING BOILED
LIME: SENSUAL SENSATION
AMANDA LEAR: DIAMONDS
PET SHOP BOYS: RENT
JOY DIVISION: ATMOSPHERE
PEGGY LEE: IS THAT ALL THERE IS?
LIZA MINNELLI: MAYBE THIS TIME
NINA SIMONE: WILD IS THE WIND
DAVID BOWIE: CAT PEOPLE
WHAM!: EVERYTHING SHE WANTS
RENEGADE SOUNDWAVE: THE PHANTOM (IT'S IN THERE)
DEAD OR ALIVE: IN TOO DEEP
THE JESUS AND MARY CHAIN: JUST LIKE HONEY
THE ASSOCIATES: BREAKFAST
GRACE JONES: SLAVE TO THE RHYTHM
YOUNG MARBLE GIANTS: MUSIC FOR EVENINGS
DIVINE: ALPHABET RAP
MFSB: LOVE IS THE MESSAGE
---
Read more in this series…
MURRAY CHALMERS: In my book, Delia Smith is definitely wrong – one is not fun
MURRAY CHALMERS: Eat the seasons to enjoy produce at its best