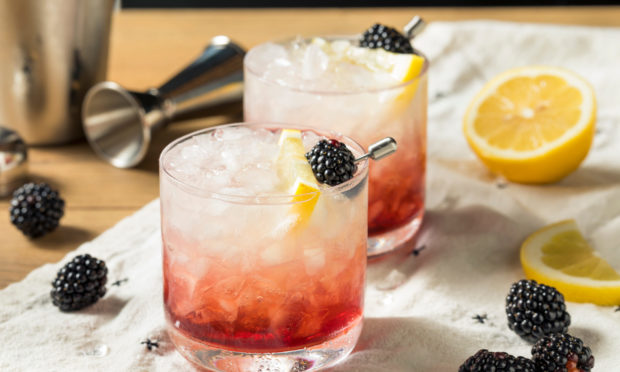 World Gin Day takes place this Saturday and we've got everything you need to celebrate in style…
There's nothing like raising a glass to a global celebration. And that's what hundreds of gin fans will be doing this World Gin Day, which takes place on Saturday (June 13).
The juniper-based spirit has continued to grow in popularity ever since the craft gin scene boom a few years back, so it's no surprise that the global community come together to toast the spirit at least once a year.
The day not only promotes the buoyant gin scene, but also nods to the popular gin-based cocktails and drinks served in bars across the world.
To help you celebrate in style, we've pulled together a few things to help you and your friends get your gin fix – be that by drinking it, or eating it.
From virtual tastings to boozy cupcakes, not to mention a virtual festival, too, there's plenty to enjoy this World Gin Day, even when in lockdown!
---
Join in a virtual gin tasting experience
St Andrews-based distillers Eden Mill are hosting a virtual gin-tasting experience this World Gin Day, which kicks off at 5pm.
The brand will send you a box packed full of goodies including 12 5cl gins, two tulip glasses and two Mixology Project cocktails ahead of the event. All you have to do is purchase your garnishes and mixers and you're good to go.
The tasting costs £50 and can be purchased here.
You can get a taste of the experience by reading our review.
Watch: Julia joins Eden Mill's virtual gin tasting experience to find out more about the in-demand service
---
Make your own gin cocktail:
Why not get creative in the kitchen and shake up your own cocktail?
The Bramble is one of the most popular gin-based cocktails there is. Super delicious, it is easy to make and will take you no time at all to master.
Bramble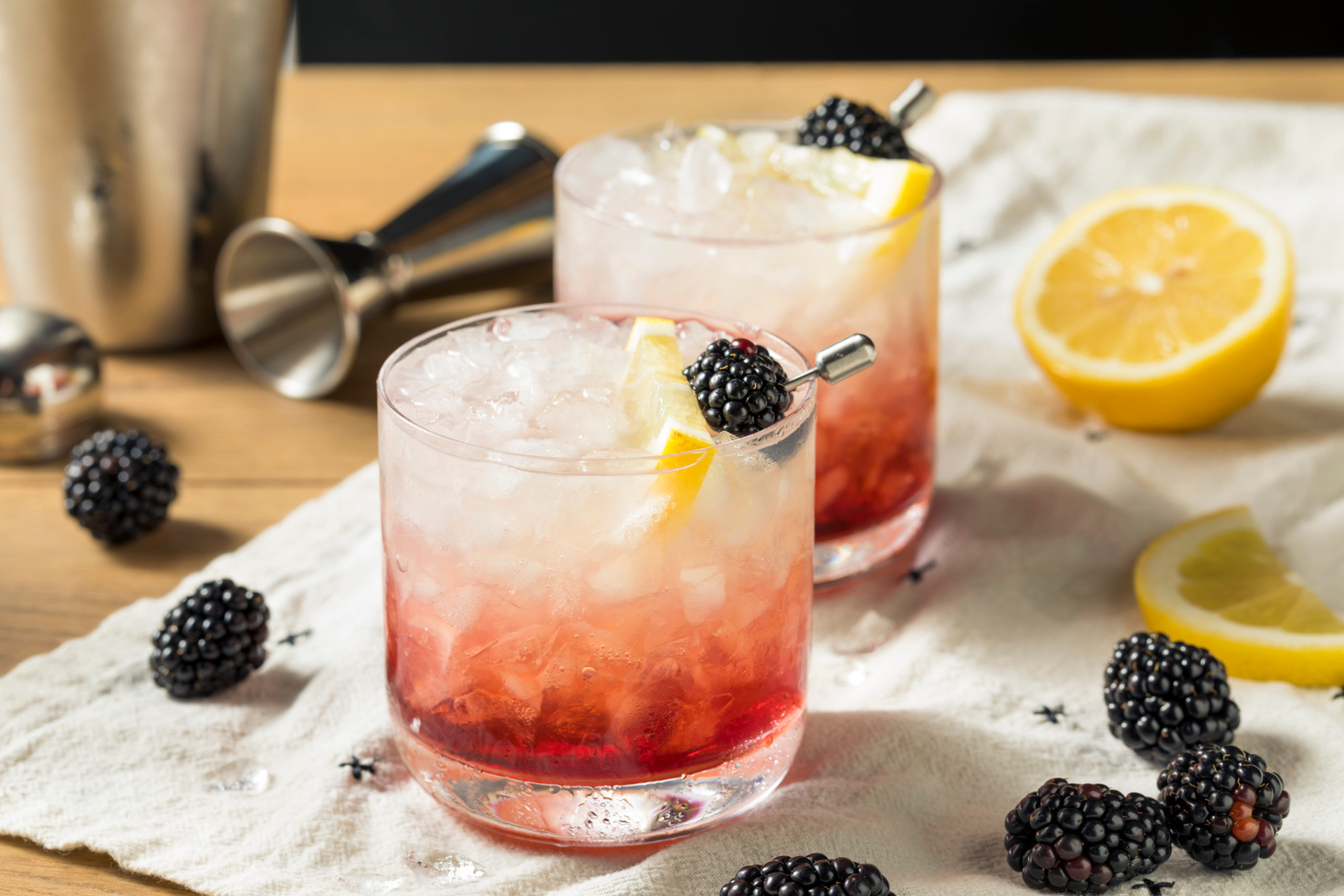 Ingredients
45ml gin
25ml lemon juice
12.5ml sugar syrup
12.5ml creme de mure
Blackberries, brambles or lemon twist, to garnish
Method
Shake the gin, lemon juice and sugar syrup in a cocktail shaker filled with ice.
Strain into a short tumbler glass filled with crushed ice.
Drizzle the creme de mure over the drink to create the 'bleeding' effect.
Finish off by garnishing it with brambles or blackberries, or a lemon twist.
Other gin cocktails you can try out:
Cocktail of the week: Colour yourself happy with a Violette Summer
---
Sample gin chocolates
Highlands chocolatier Caithness Chocolate has designed these stunning pink grapefruit Rock Rose Gin and ruby chocolate bonbons for JA Mackay's gin taster packs.
Featuring five 3cl Scottish gins, two bottles of tonic, Reid's biscuits, the chocolates, gin tablet, garnishes and a gin glass charm, there's plenty of goodies to enjoy.
The package can be sent across the UK and is priced at £30. To order call 01847 892 811 or message JA Mackay's in Thurso directly on Facebook.
---
Perfect our gin and tonic cupcakes recipe
Cupcake store owner Jo Gale of Cupcakes by Jo in Aberdeen sells an array of delicious cupcakes at her store on Crown Street.
Try out her tasty gin and tonic treats, perfect for celebrating World Gin Day!
Gin and Tonic Cupcakes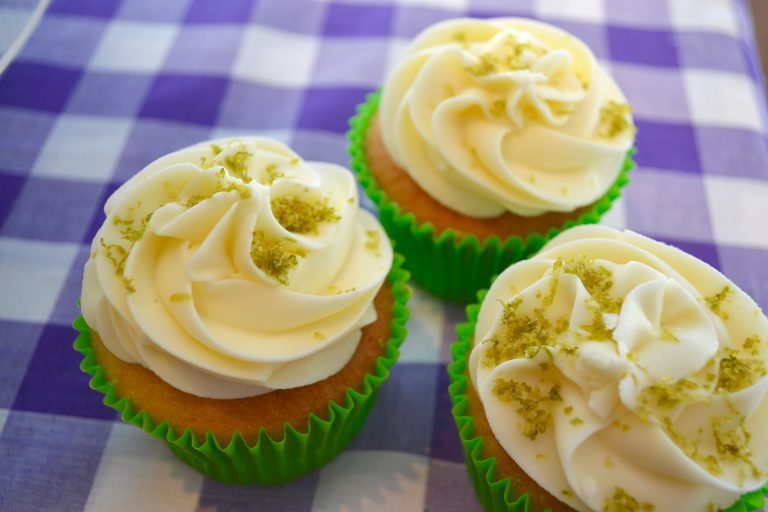 Ingredients
For the sponge
190g Stork margarine
190g golden caster sugar
3 eggs
190g self-raising flour
½ tsp baking powder
4 tbsp premium tonic water
2 tbsp premium gin
For the icing
150g Stork margarine
550g icing sugar
½ tsp lime extract
4 tbsp premium gin
Zest of one lime to garnish
Method
Preheat the oven to 160°C (140°C fan).
Cream the margarine and sugar together until light and fluffy.
Add the eggs, one at a time, making sure each is well mixed in before adding the next.
Sieve in the flour and baking powder. Be sure not to over mix. Add tonic water and gently mix.
Split the mixture evenly between 12 muffin liners. Use a cupcake tin, too, so the cakes hold their shape.
Bake for approximately 23 minutes, until golden in colour and springy.
While still hot, prick the cupcakes with a cocktail stick and use a clean pastry brush to brush the gin over them. Don't overdo it – less is more here!
For the icing, put the margarine and icing sugar in a bowl and mix.
Add the lime extract and the gin, then continue to mix. If the mixture is too wet, add more icing sugar until you achieve a stiff consistency.
When the cupcakes are cooled, use a piping bag and nozzle to pipe your icing, or spread with a knife.
Sprinkle with freshly grated lime zest.
You can find more boozy baking recipes below:
Use your favourite tipple to give cakes and brownies a twist with our boozy bake recipes
---
Get gin cocktails delivered to your door
Whether you're ordering them from your local bar, or getting them delivered in the post direct from online retailers, the best part about this service is you don't need to worry about cleaning up any mess.
Offering a range of drinks, bars including Orchid and Dusk in Aberdeen, The Giddy Goose in Dundee and more, can fix you up a drink (and get it delivered to your door) in no time.
You can read more about businesses across Scotland delivering drinks to your door below:
---
Attend a virtual gin festival
Join The Gin To My Tonic as the event organisers host the two hour event from 6-8pm on Saturday June 13.
Four craft distilleries will virtually open their doors live to share their own unique approach to gin-making.
To participate, virtual festivalgoers must purchase the World Gin Day Home Festival Box, which is priced at £25.
Inside you'll find four 50ml measures of gin, four 200ml Fever-Tree mixers paired to go perfectly with each gin and information about each distillery.
To purchase a box, click here.