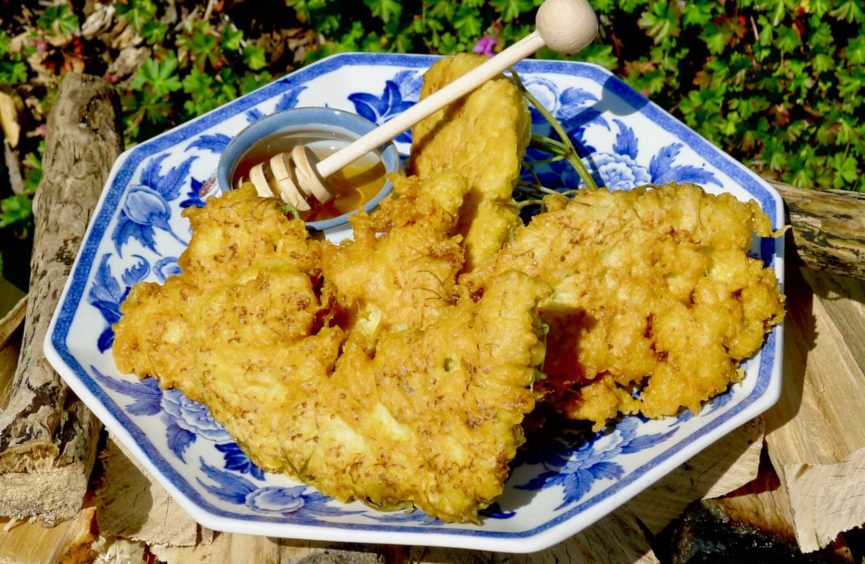 Scotland may be in lockdown but nature is flourishing, and now is time for feasts of flowers including elderflower – sweet, delicious and beautiful; easy to spot and fun to make into perfect fritters.
Cut flower clusters, leaving a short stalk and spread out on a tray lined with a paper towel. Set aside whilst making the batter – this allows any wee beasties to escape!
Shake the towel in the garden where they can find a new home.
Make batter with 1 egg, 100g flour, 1tsp baking powder and whisk together with sufficient birchwater from Birken Tree to make a smooth quite runny batter – you should be able to shake excess batter off the flowers.
Carefully heat Summer Harvest oil in a frying pan – about 1 cm deep. The temperature is correct when you add a drop of batter and it rises, sizzling.
When ready, hold each flower head by the stalk and dip in the batter, shaking off excess. Shallow fry sprays of flowers for a couple of minutes or so until flowers are golden brown and batter is all set.
Drain on kitchen paper. When serving, leave the stalks as handles, drizzle with a little blossom honey and eat immediately, leaving the stalks behind. Mmm…that's flower power!
Songs to cook to
San Francisco, Scott McKenzie
---
Wendy Barrie was the Scottish Thistle Award Regional Ambassador (2018/19) for Central, Tayside & Fife and is the Founder & Director of award-winning www.scottishfoodguide.scot & www.scottishcheesetrail.com Leader in Scotland for Slow Food Ark of Taste & Member of Slow Food Cooks Alliance.
Recipes & Photos © Wendy Barrie
---
More from this series…
Food blogger: Sweet or savoury – choux buns are easy to make and scrumptious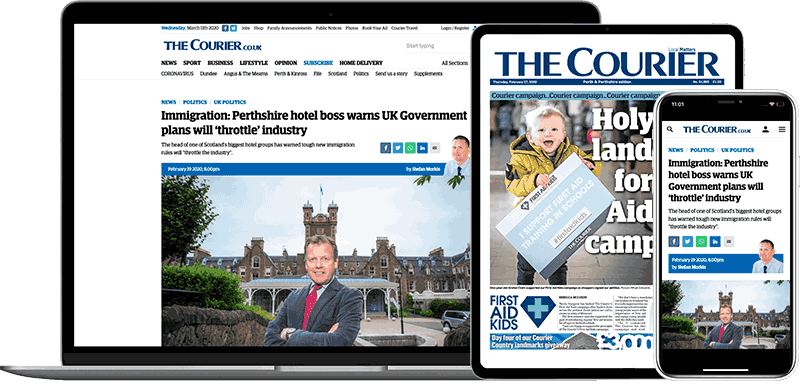 Help support quality local journalism … become a digital subscriber to The Courier
For as little as £5.99 a month you can access all of our content, including Premium articles.
Subscribe