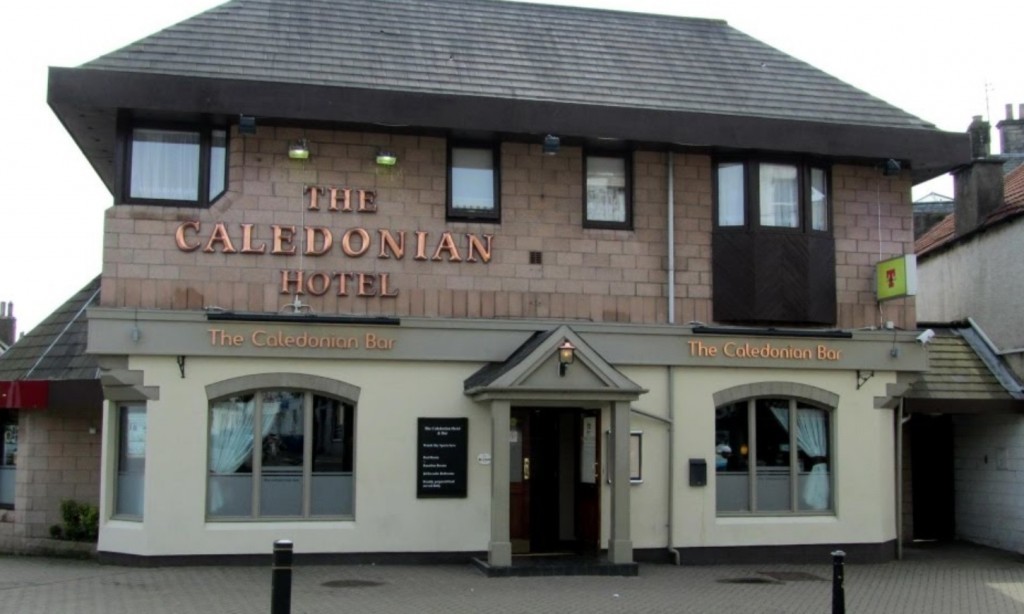 What is it?
Leven's flagship hotel and restaurant set in the heart of the town.
First impressions?
Large restaurant area, with a nice buzz. helpful staff welcomed us as soon as we arrived even though it was a busy Saturday lunchtime, and offered to help with the buggy.
What did you have?
Mum had the chicken skewer with a flatbread, salad and zesty mayo ( £8.99), Dad had the club sandwich at £6,99, and our wee daughter had the haddock, beans and chips from the kids' menu (£4.49). We shared a slice of cookie dough cheesecake (£3.99, with 20p going towards Macmillan Cancer Support) and, along with drinks, the total spend was a few pence over £30.
Much of a wait?
Our drinks arrived promptly and the food came less than 10 minutes after ordering, which we thought was good considering how busy it was.
How was the food?
Mum's first thought was that for £8.99 there should have been two chicken skewers rather than just one.
There were four succulent chunks of chicken interspersed with red onion and pepper, served with a warmed wrap, beautifully dressed peppery salad which included tiny piquant chillies, and a may dip.
It was delicious and well cooked but two skewers would have made more of a main meal.
The club sandwiches, which also came with a nice salad, were crispy and well-filled and a bargain at £6.99, while our daughter's fish was a deep-fried golden delight.
The cookie dough cheesecake came as a square rather than the more conventional triangle but was moist and chewy. It was very rich so one piece between three was ample!
Good for children?
There are high chairs and the staff were very attentive. the kids' menu offers lots of choice for appetites large and small.
Good for the rest of the family?
There are ramps into the restaurunt for pushchairs and wheelchairs and the Eating Inn menu offered a good variety of dishes, including a couple of 500 calories or less.
Would you go back?
Yes, the service was good although one wee criticism – we asked for a jug of water but weren't provided with glasses so we had to recycle our juice glasses.
Score? 4/5
The Caledonian Hotel, 81 High St, Leven KY8 4NG. T: 01333 424101. W: thecaledonianhotel-leven.co.uk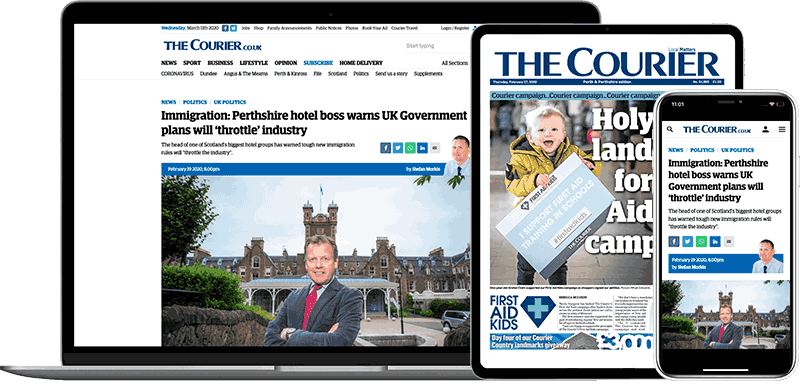 Help support quality local journalism … become a digital subscriber to The Courier
For as little as £5.99 a month you can access all of our content, including Premium articles.
Subscribe