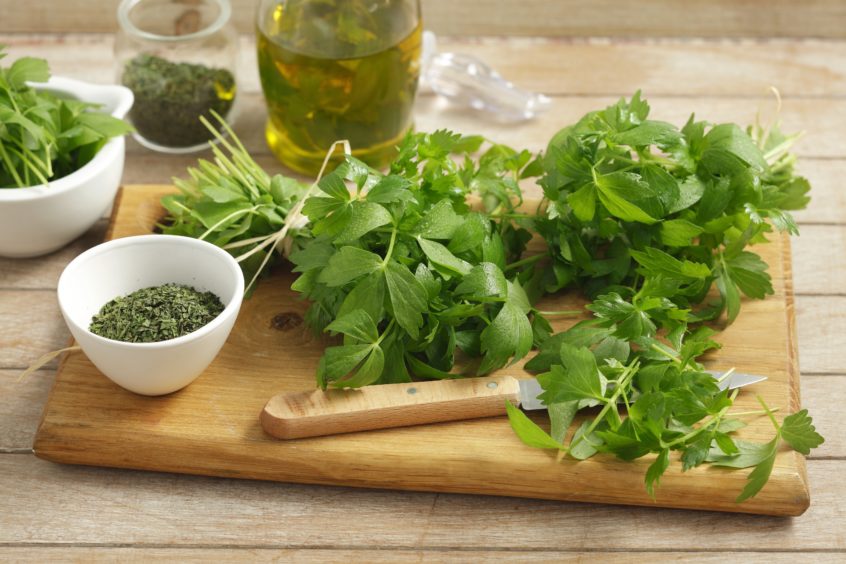 Our food columnist Murray tries the same unusual diet singer Adele is said to have tried to help him get in shape for post-lockdown life…
"How are you?" – that very simple question, asked millions of times daily, has become more loaded in lockdown than you ever thought possible.
When people ask me how I am – you know, having spent the last 13 weeks in very real, often debilitating solitude – I feel like saying back, "Right now? Well, since you ask…" and then a torrent of inanities, observations and frustrations spews out of my unlocked lips.
My answers could vary by the hour – in fact if I feel in the same mood at 8pm as I did at lunchtime that is reaching grown-up levels of consistency that merit the opening of a good bottle of equally grown-up red.
These are crazy times and so many of us are on the verge of entry-level lunacy that an altered state of consciousness is virtually a given. Victoria Beckham is probably working on a perfume encapsulation of our collective madness as we speak, for those tentative days when we can get close to each other and want to smell of something more than Dettol, soap and wet wipes.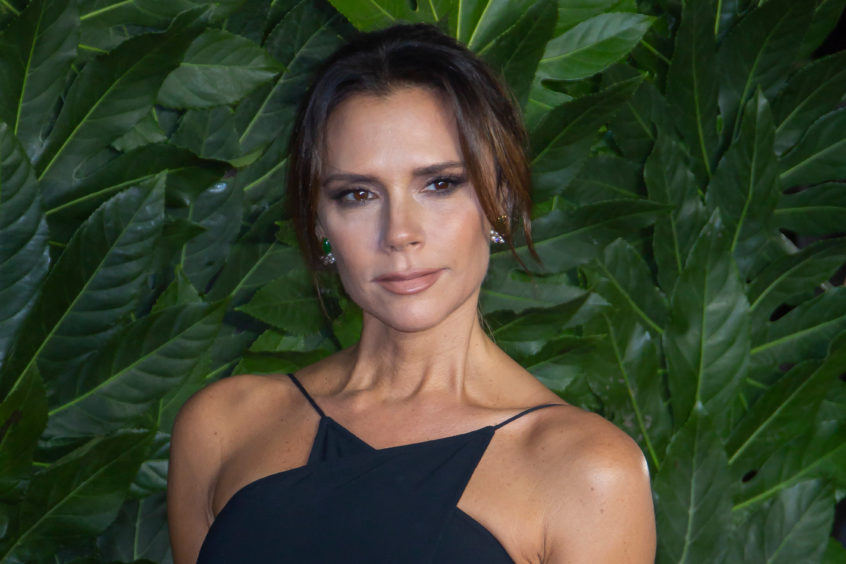 Many of us probably just say that we're fine because we're still alive and we have food on the table and, really, who wants to know about isolation and loneliness when there are people in intensive care and families relying on foodbanks to live?
I know some people – mainly quite affluent, it has to be said – who have loved lockdown with a passion and who have used it as an opportunity to do fantastically creative things.
People have made music, written books and produced stunning artworks. Tracey Emin has a whole new show online of great work she has created whilst in isolation; at the other end of the scale the artist support pledge, a brilliant idea where you can buy an artwork for £200 or less, has been a huge success, both for artists and art lovers.
Baking has become an instagrammable art form, with sourdoughs displayed under lighting worthy of a Turner in the National Gallery. Summer sunsets on the Tay provide a collective online gasp as we realise the power of nature and our small but thankfully significant place within it.
We're all documenting everything on social media, as proof that we exist and that our individual light is still on. A ping from your phone is like a knock on the door in old money.
A zoom meeting is both an opportunity to do business and to look at other people's wallpaper and soft furnishings whilst checking if they've had a sly professional haircut. Hours speed by in minutes.
Throughout it all a bizarre, manic creature called Trinny Woodall keeps trying to sell us make up online, at a time when we least need it; her sense of derangement isn't the most helpful tool when all you want to look at is cat photos.
Her marketing presence in a pandemic has displayed the sensitivity of a cockroach, and sadly with the same eternal resilience. Leave me alone, woman! I have no need of your "stack" of slap, what with me being a 60-year-old man with a shaved head and untamed eyebrows that could currently knock out a Gallagher brother in a flick-off. What did I buy in another life to bring on this hell?
Meantime, photographer Nick Knight has documented every day of lockdown with a stunning set of images shot on his 'phone, basically turning confinement into a beautiful art project. For some, these three months have inspired a feverish work ethic which has driven them to new heights of creativity.
I'm not one of them.
Much as I like my own company I also like to have the choice of when to go dancing with myself, and that feeling of powerlessness, of being a victim, of being somehow out of the game and forgotten, has been one that has affected my mental health daily.
If life is a chess game then suddenly we all became pawns, with the feeling that our capture could be imminent, swift and, worst of all, pass without notice or concern.
The fact that this has happened to more than 60,000 people so far is frankly terrifying and a national disgrace; thus the marketing of July 4 as some kind of new independence day for England seems like some kind of sick joke delivered by an end of pier buffoon, all punch-lines and corpulent privilege, the King with his retinue of pawns doing his will – a gruesome collection of Lady Macbeths now with the blood of a nation on their collective hands. Let's hope the karma police are watching.
I've been on a diet which has made me feel even grumpier and pricklier than the new normal lockdown spikiness.
Yes, I know there is nothing more boring than people talking about house prices and diets but I'm starting to feel excited about getting out of my now worthless house and going to a place where other people meet – and that makes me want to look good emerging into the light of the summer.
I know many of us have food-shopped, cooked, eaten and drunk our way through this crazy time, to the degree that flour and yeast sold-out and pasta at one stage seemed about to be listed on the stock exchange along with toilet rolls.
Strangely the one thing that still seems to be in short supply is a special cat food called Gravy Lover which is harder to find than lovage, a herb which I have had to seek, court and learn to love.
Lovage is one of the key foods in a thing called the Sirt diet and the Sirt diet, though not new, seems to have become a thing during lockdown. When I first tried to order the book it was out of stock although this could have been because of new pictures of Adele, whose weight loss is often credited to Sirt. They claim it can make you lose 7lbs in seven days. The remarkable thing is it works.
Getting lovage was the first hurdle because if you're going to believe in a diet – and, at my fattest, I have always believed that there were at least two thin people inside me begging for separation – then you have to do it properly.
Also if you're going to go through a routine based on denial and adherence during lockdown then you might as well be a slave to precision and submit to every edict of the dieticians. This means lovage and lovage means green juice and green juice means your kitchen smells like a compost bin. Three times a day.
Drinking juice made from kale, celery, parsley, rocket, lemon, lovage and matcha powder is something that, like gallstones and pickled garlic, you only really want the once in life.
One further addition – an apple – can be substituted with ginger should your psyche require that frisson of rebellion that comes from kicking against The Man once in a while.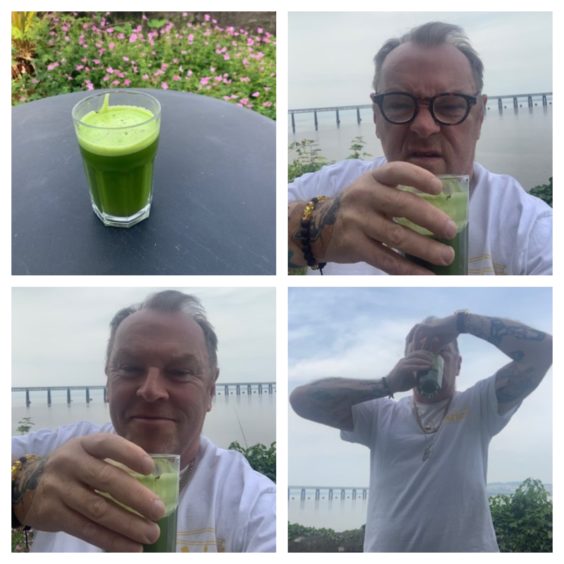 For whatever reason, I would advise this substitution as, despite trying many tricks including holding my nose and eventually trying to actually stop breathing , this green juice is murder poison most foul.
Your mouth will feel like it's just swallowed a bin liner that's been left uncollected for a week in blazing sunshine. Your throat will long for paralysis. Your nose will beg for roses or a quick dose of sinusitis.
Get used to it because you will be experiencing this joy three times a day for the first three days – in place of what we used to call food in the olden days. At night you will pounce on your (frankly delicious) turmeric baked salmon with spicy celery like it's nectar from the Gods. It will taste like it too.
Phase one is for three days and is billed as a serious kick-start to weight loss and great health. Three green juices and one prescribed meal from a selection, all of which are easy to prepare and delicious.
They do need a bit of real cooking though; you could have grilled green tea chicken kebabs with rocket and chickpea salad, prawn arrabbiata with buckwheat pasta or kale, coconut and tofu Thai curry. It's all good stuff, and nutritious.
You will develop a new love and respect for buckwheat, your fingers will be stained 20 Woodbine yellow by the turmeric and you will be checking that lovage plant outside your door assiduously.
And remember to wash your hands after touching all those birds eye chillies. Forgetting this has seen grown men cry as they idly scratch their sensitive bits and then feel the burn.
I couldn't find a lovage plant in the garden centre (you can get them online) so I called greengrocer Fraser Reid and asked if he stocked it. He doesn't but he very kindly dropped off a huge bunch of it from his own garden where it grows profusely. When you plant it bear in mind that it takes over and that your love affair with it might end one day. Potting it would be best.
Anyway after three quite tough days of juicing and fasting on just one meal per day, you're on to phase two and that means only TWO glasses of pond sludge every day. Get in!!
This is actually just the kickstart you need to keep going and from here it gets a lot easier because the food is so delicious. Plus you can have red wine and dark chocolate; I like the fact that the authors tell you to get 85% Lindt Excellence because it's not alkalised.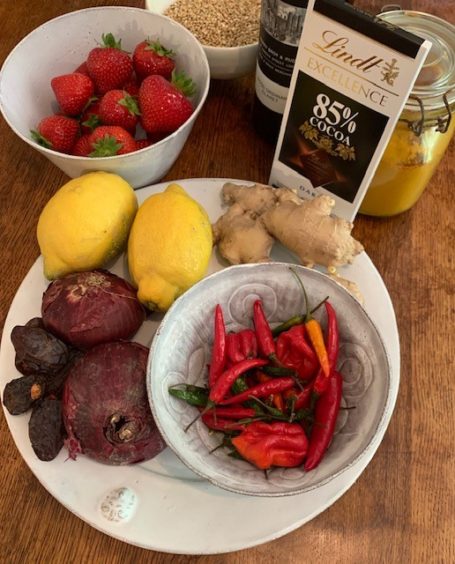 Really, you just have to trust them even though it might seem like the biggest bowl of nonsense in life's vat of minestrone. The fact is it all works.
By the end of day 3 you will be leaner. I mean, how could you not be?! You've hardly eaten anything for 3 days! But jump on the scales and you will see the great results. I very quickly dropped from a lockdown heavyweight (for me) 90kg to 87, and that was with minimal exercise.
At the end of the week I had lost the 7lbs the authors claim, which is pretty good. I celebrated with some champagne and chocolate cake at a friend's birthday and then a gallon of red wine the following night, when various stresses got to me and I just couldn't face massaging kale with olive oil as a substitute for getting close to a real person.
Then my neighbour Mel dropped some amazing bread in that she'd just taken out of the oven and I feasted on that too. Thin is good but bread is better.
I'm now back on the diet. I've given up on the green juices for now as cleaning the juicer is a pain – and also there is something totally dispiriting about yellowing bags of kale in a fridge that used to hold cheese, champagne and Chardonnay.
But the rest of it is easy to stick to because it's all the kind of food I love to eat anyway. I bought a box of 20 bars of the dark chocolate online and, again, that's something I haven't grown to love because I actually really do prefer the fake insulin spike rush of a massive bar of Dairy Milk to a good quality chocolate. But that's about it in terms of dislikes.
As for the lovage now growing in abundance in a tub outside my door, the roses I planted, the impulse buy of Indian ink to start drawing with, the Theragun Pro massage gun, the soap and pot pourri I had delivered from Italy, the Pam Hogg T- shirt using a word to describe Johnson and Cummings that would get me arrested if I wore it, and the Dennis Buchan painting of Arbroath Harbour from 1959 that I bought in an auction in Essex.
I can look back at lockdown and remember it this way – as something that was hideous, painful, lonely and frustrating but which was also enriching in ways that I can't even begin to process.
As our lives open up again, onwards! Fortified by lovage!
---
Credits:
The Sirt Food Diet: Published by Yellow Kite
The Sirt Food Diet Recipe Book: Published by Yellow Kite
Tracey Emin: @whitecube
Nick Knight: @nick_knight
---
Read more in the series…
MURRAY CHALMERS: Let's look forward to eating out again and help to keep the hospitality industry afloat
MURRAY CHALMERS: Supporting your local independent food businesses has never been so important