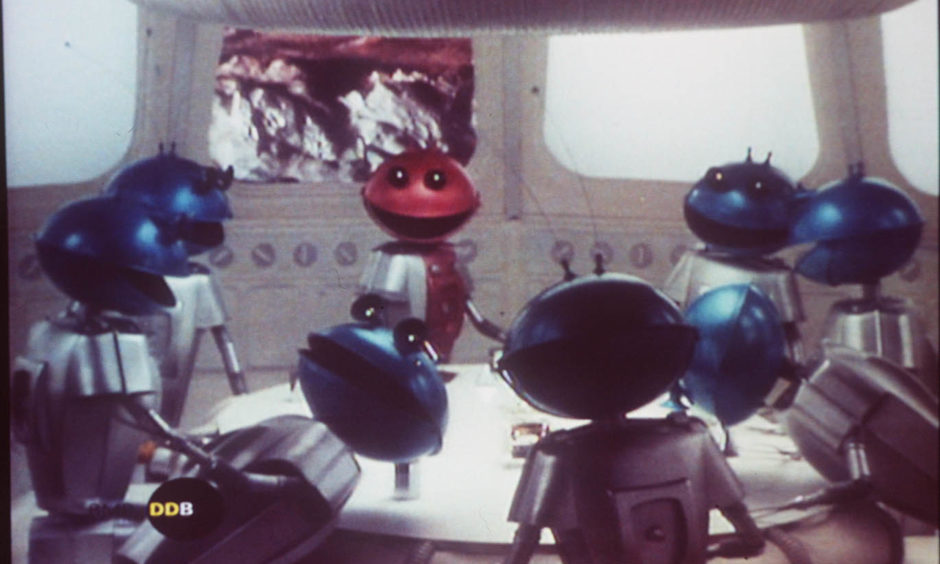 Continuing our weekly series, Brian Stormont takes a look at Smash, the popular instant potato which is still a top seller these days and can be used to do a lot more than just make mash.
For mash get smash! If you're over the age of 40 then you certainly won't have forgotten those bizarre robots preparing powdered mashed potato to go with their dinner.
Launched in the 1960s by Cadbury, Smash was initially reasonably successful as it provided a quick and easy way to get mashed potato on the plate each night.
However, the launch of the "Smash Martians" in an iconic advertising campaign for the food giant in 1974 was a game changer for the brand.
The martians would have a great laugh as they watched earthlings prepare mashed potato in the traditional way while they simply added boiling water and butter to their own.
Top award
Campaign magazine named the advert and its iconic slogan Advert of the Century, while it came second in a Sunday Times' poll to establish the greatest advert of all time, losing out to the Guinness' surfer campaign.
Now owned by Premier Foods, Smash continues to prove popular in UK households with Britons eating their way through 140 million servings a year.
While Smash is regarded as a quick and easy way to prepare mashed tatties, the mixture has a variety of uses.
It can be used as a binder for meatballs or burgers, it's ideal for corned beef hash, can be used in baking to make bread and can be used in place of breadcrumbs to provide a tasty crispy crust for chicken or fish.
Smash can also prove to be a game-changer if you have run out of cornflour as it is ideal for thickening stews and soups. And it's perfect as a topping for a shepherd's or cottage pie.
Why not try out this recipe and see for yourself how versatile it is?
---
Amazing Crispy Chicken
(Serves 4)
Ingredients
4 chicken breasts
80g of instant potato flakes
2 tbsp paprika
1 tbsp cayenne pepper
½ tsp mustard powder
½ tsp garlic powder
Salt and pepper
50g plain flour
1 egg
Method
Pre-heat your oven to 180°C or 350°F or heat 1 tbsp of oil in a large frying pan.
Take each of your chicken breasts and place between a piece of cling film or in a plastic bag and hit with a rolling pin or back of pot until flattened out evenly about 1cm thick.
Combine the potato flakes, paprika, cayenne pepper, mustard powder, garlic powder and salt and pepper thoroughly and spread out over a large plate.
Beat your egg and, using two other plates, lay out in order your flour, egg and potato flake mix.
Take a piece of chicken and roll in the flour, then the egg and then the potato flakes until evenly coated. Repeat with the other three pieces of chicken.
Spread out on a baking tray and cook in the oven for 30-35 minutes until the chicken is cooked through and golden on the outside. If making in a frying pan, cook until the chicken is cooked throughout and crispy on the outside.
If you like it spicy, add a little chilli powder to the mix or add more cayenne. You can also remove the cayenne if you don't want any hot kick in the chicken.
---
More in this series
Throwback Thursday: How to relive the knickerbocker glory days
Throwback Thursday: Trifle, the 80s dessert that's not just for Christmas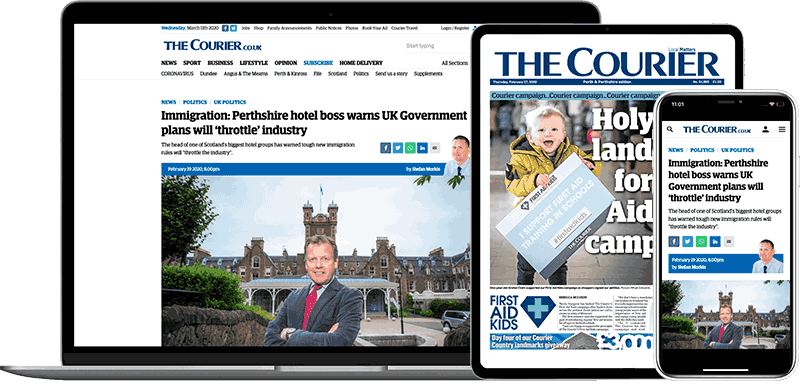 Help support quality local journalism … become a digital subscriber to The Courier
For as little as £5.99 a month you can access all of our content, including Premium articles.
Subscribe