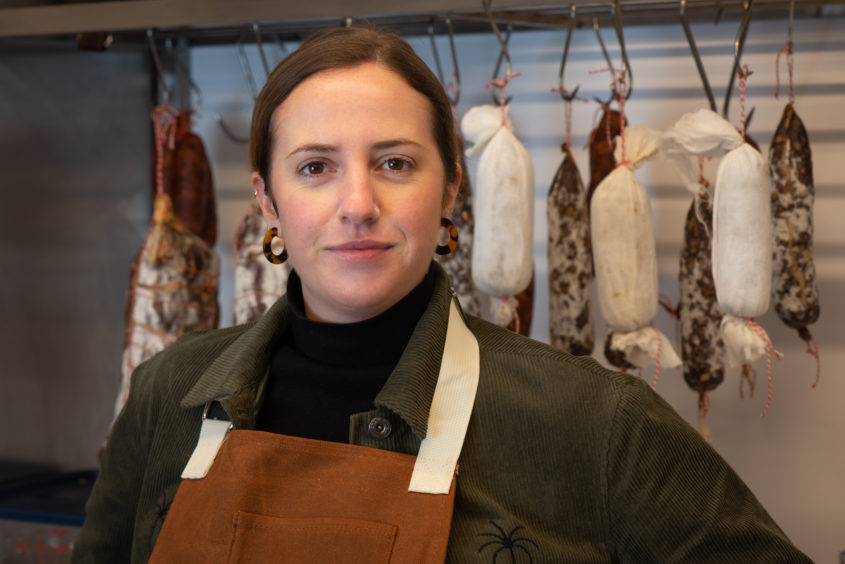 Sophie Cumber runs the new butchery at Bowhouse in Fife, a leading artisan food and drink centre. Here, she tells Caroline Lindsay what drew her to the trade…
Growing up on a farm in Oxfordshire, it was a life that as a teenager Sophie Cumber rather took for granted. It was once she got to university that she began to really notice the difference that good produce makes and it was during this time that she got really into cooking.
"After working for a year in London I went to Leiths School of Food and Wine to undertake the cooking diploma course," Sophie says.
"During the course we did a small amount of meat prep but I found that was what always interested me the most. After a butchery demonstration where they broke down a whole cow in front of us, I was hooked and desperate to know more."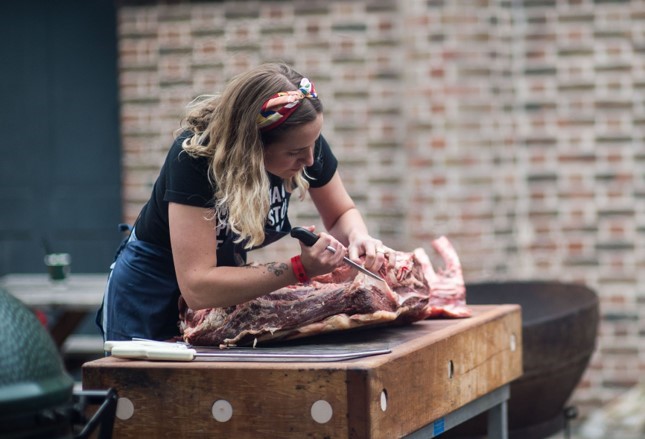 Starting out after her diploma as an apprentice or an "Ass Butcher" as her manager used to call it, Sophie spent seven years working in shops in London, by which time she was looking for something slightly different.
"The opportunity came to set up at Bowhouse at just the right time," she says.
"It offers lots of new challenges and also the opportunity to be more in touch with the farming side of things, which I like to think is bringing me back full circle to my childhood."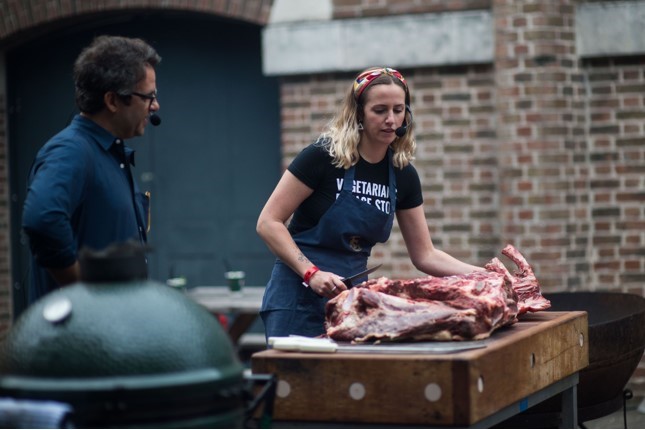 The butchery at Bowhouse has only just got going and currently Sophie is the only employee so her role involves quite a lot.
"I order the meat – unlike working in London where I would deal with a wholesaler, I speak directly to Sam the estate farm manager and we discuss what beasts I will need over the next few weeks, then one of us will book them in with the slaughter house," she explains.
"I receive deliveries and decide how long I am going to hang things for. I process all the meat myself, take orders, cut orders, pack orders. I need to always ensure that I keep the place clean whilst also maintaining a presence on social media. So there is always something to be done.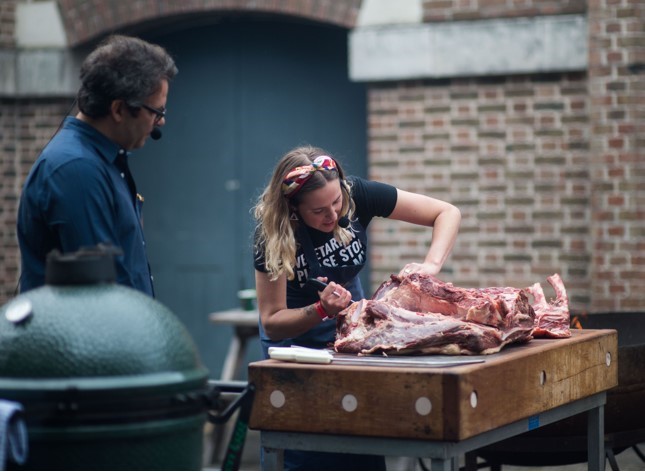 "Through my parents I saw how much thought and effort goes into farming and good animal husbandry, yet often the animals leave the farm and the farmers then have little control over what happens next," Sophie continues.
"The butchery is such an important part of the process as well but often people don't think about it much. I wanted to learn how to get the absolute best out of an animal so that the thought, effort as well as the life of the animal doesn't go to waste.
"I love the practical side of things and take serious satisfaction in breaking down a carcass from start to finish. The best bit is cutting into something you have been hanging for a really long time and seeing a really beautiful marbled bit of meat that has been hidden inside."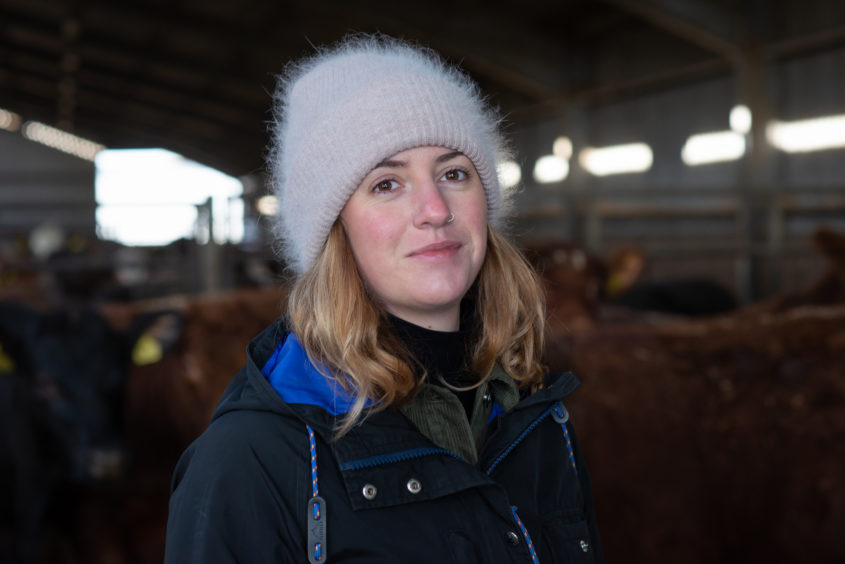 All the beef, lamb and mutton comes directly from Balcaskie Estate.
"It is certified organic and pasture for life approved grass fed," says Sophie. "It is great knowing exactly where it has come from and how it has spent its life.
"I also use wild roe deer venison which is shot by the game keeper on the estate to manage numbers. I am also sourcing free-range pork from an estate in the south west of Scotland."
The physical nature of the work can be a challenge for Sophie. "I had some pretty bad back problems after an accident a few years ago so have to be really careful with lifting," she reveals.
"Often I need to work out ways of breaking things down while they are hanging up because there is no way I can get them down otherwise.
"Working only with whole carcasses creates a huge challenge to balance the sale of the cuts and making sure everything is used at the right time. If only every cow was made out of steak cuts!"
Needless to say lockdown has had its effect on the butchery at Bowhouse.
"The butchery was going to be mainly wholesale focused initially but as the restaurants were all forced to shut, my only avenue became selling direct to customer," she explains.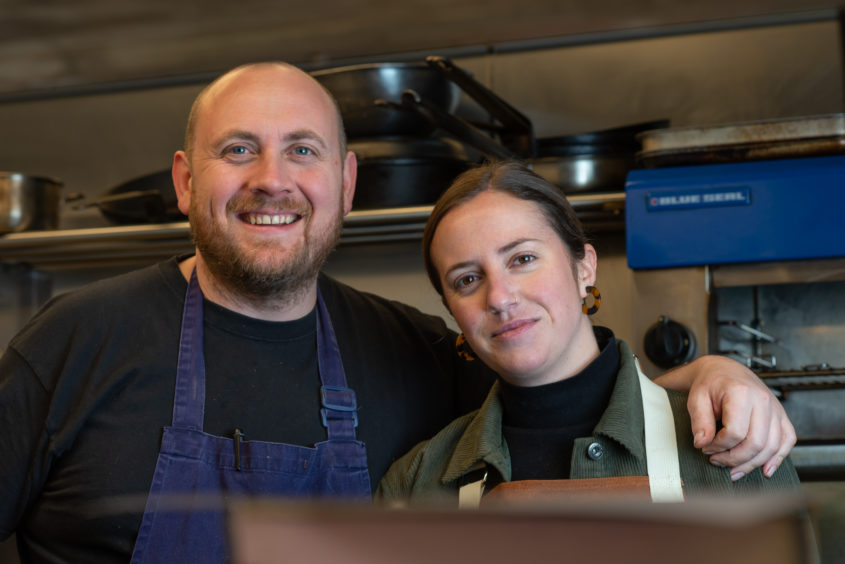 "Then trying to figure out a way of doing this and building a customer base whilst being in lockdown was quite tricky. Luckily social media is a useful tool here and also being part of the bigger Bowhouse picture means the team here could help introduce me to the local community and their followers.
"Supporting local butchers is in turn supporting a better local supply chain. Butchers are much more likely to know where the meat has come from and to be supporting their local farmers."
So what are Sophie's top tips for buying good meat and ways to cook it without spending a fortune?
"Have an idea of the sort of thing you would like to cook and then ask your butcher what they recommend," she says. "They will know what is best at the moment and can help find a cut which will offer the best value for the dish you are hoping to achieve.
"I always like to slow cook something if I am cooking for a big group of people. It keeps the price down and gives you much more leeway on timings."
---
Read more in this series…
The Source: 'Making food people enjoy is the best feeling in the world' says the founder of Relish It
The Source: Kirstin's organic market garden in the Carse of Gowrie is growing from strength to strength