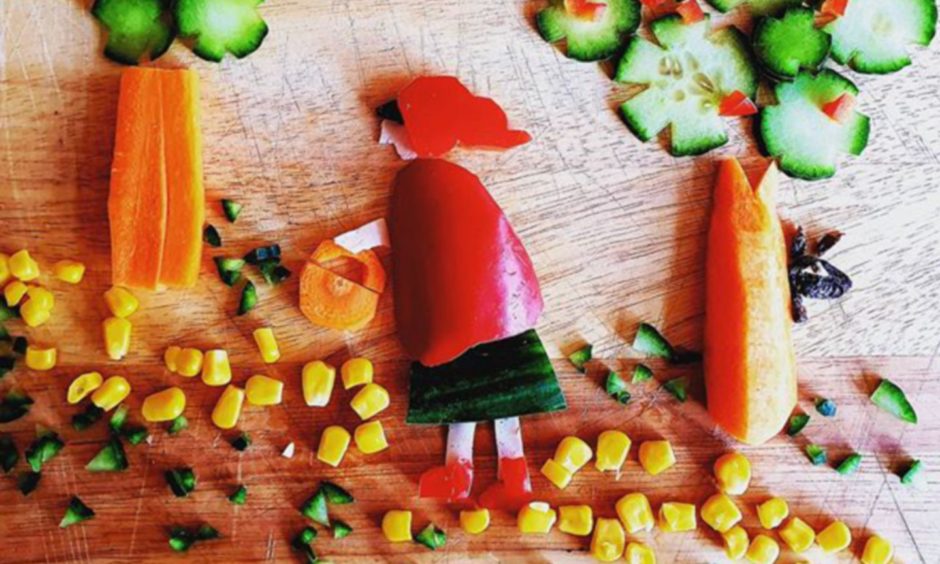 Parents struggling to get their kids to eat their greens need look no further, as supermarket Aldi has come up with six top tips to get your kids eating healthy at home.
Aldi shopper Kerrie Duffy and her daughter Zara have had fun creating funky and fruity art.
"My three-year-old Zara loves it when I use fruit and veg to recreate some of her favourite characters and scenes on her plate," said Kerrie.
"Oranges are now mini basketballs and grapes have become little gems in our household!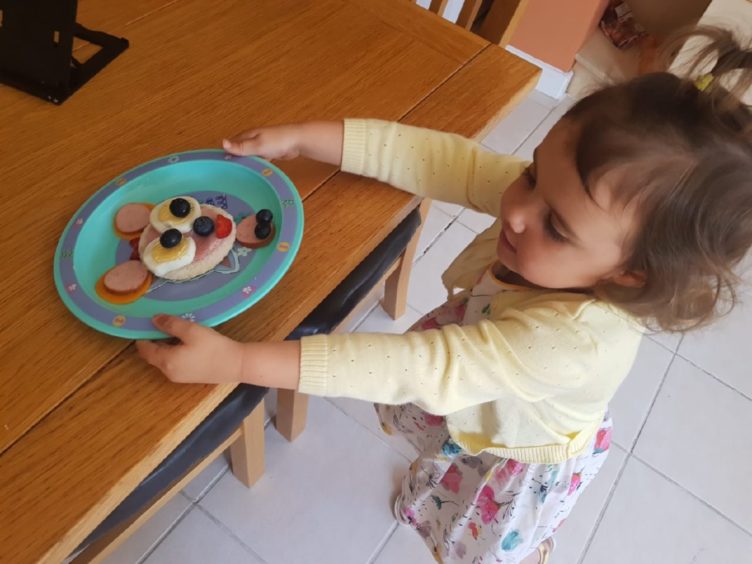 "She gets so excited about these mealtimes that I now find her asking for veggies!"
Kerrie's edible art has been such a huge hit with Zara she's inspired others to create their own masterpieces for their kids.
Here are some ideas to get your kids to eat healthily and have fun at the same time…
---
Edible art
Take a leaf out of Stacey's book. In a clever hack shared on her Instagram, the mum of three revealed the way she gets her sons to eat fruit is by, instead of cutting it into regular cubes or slices, she transforms plates of fruit into animal-themed fruit snacks, including everything from avocado peacocks and pineapple parrots to watermelon pigs and banana dolphins.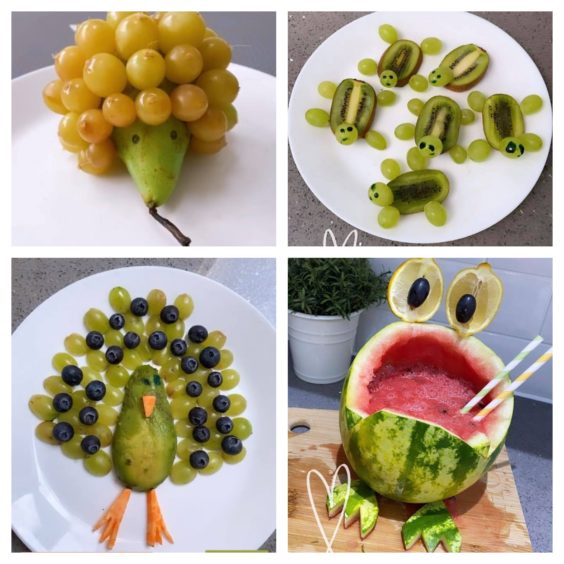 Why not create a peacock out of cut up mango, kiwi, and blueberries or make koalas with sliced up watermelon?
Invest in a set of animal shaped cookie cutters and use to cut up toast, fruit, veg, or whatever foods you fancy, and you're good to go!
Hidden veggies
A wonderful way to get your kids to eat more vegetables without even realising is with hidden veg sauces. For example, a hidden veggie tomato sauce is perfect for pastas and pizzas and can be frozen too.
Begin by frying onion in a pan, before adding garlic and an array of chopped vegetables – carrots, celery, leeks, courgette and peppers.
Simmer until soft before adding tinned chopped tomatoes, tomato puree, and dried herbs. Simmer for another 20 minutes then blitz with a hand blender until smooth.
Super smoothies
Make breakfast times sing by whizzing up a smoothie with your kids – they love making them and drinking them. Use milk or yoghurt as a base then throw in a bunch of fruit and veg – blueberries, bananas, spinach and strawberries work well – and blend until smooth.
Eat the rainbow
Colourful plates are an easy way to get your kids to eat more nutrients.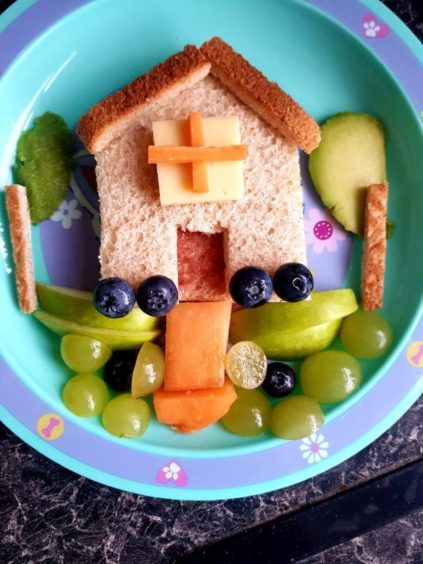 For a bright idea, encourage them to eat the rainbow by including one vegetable for each colour of the rainbow on their plate – roasted vegetables and stir-frys are a great place to start.
Five-a-day fun
Make five-a-day more exciting by comparing fruits to your kids' favourite objects.
Instead of an orange, it's an Olympic gold medal, and instead of an apple, it's a tennis ball!
A banana could be a yellow Taekwondo belt; pineapple rings become bike wheels while a pear is a badminton shuttlecock.
Dip it
An easy way to encourage kids to try fruit and veg is to serve them into sauces and dips.
Tray carrot slices with hummus or salsa, or apple slices and banana chunks with peanut butter.
Let them pick their favourite crunchy combinations and they'll be loving these healthy snacks in no time.
---
Read more in this series…
Kids' Kitchen: Animated food that'll be a hit with the young ones