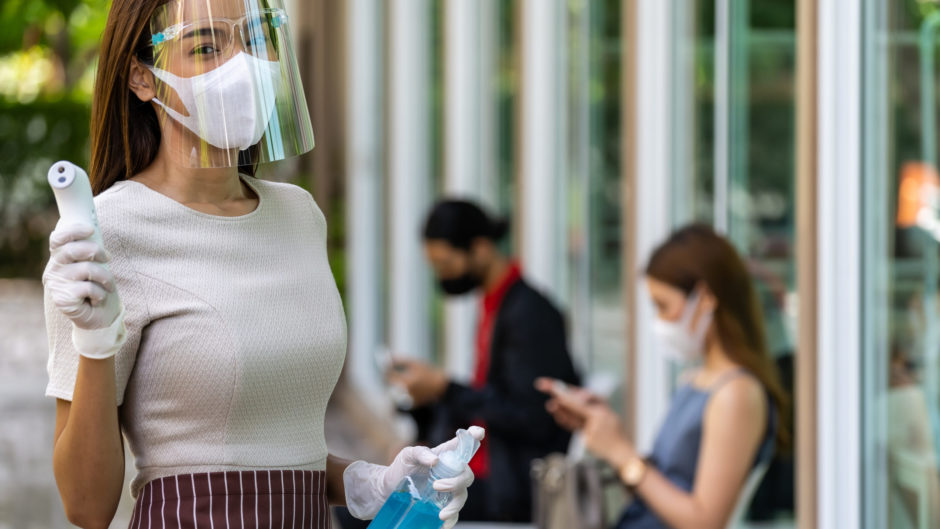 This week The Man Who Ate Everything became not just a much-cherished book on my shelves but also my design for life.
But unlike discerning foodie Jeffrey Steingarten, who spends a whole chapter of his brilliant book writing about ketchup, I've spent last week eating anything and everything that has come my way, whether it comes in 57 varieties or not.
What's happened to me? No plant is safe, no rancid old biscuit in the bottom of the cupboard has survived and even the cat's looking a bit anxious that there might be a fight over ownership rights next time she brings a mouse home at 3am.
The Sirt Diet, which led to such great weight-loss during lockdown, has been banished to the part of my bookcase that needs a step-ladder to access, thus obviating the need for any pointless exercises like stretching or squatting.
It's not that the diet doesn't work – pretty much all diets work for the week when you're at your lowest and porkiest – it's more that the circumstances of lockdown somehow turned exclusion and deprivation into an artform, thus making a diet just one more torture to build into your already tortuous existence.
Tough phase
When I did the diet lockdown had entered a very tough phase for me, centred around a couple of weeks where only my neighbour Mel and her family reminded me that there were other humans on the planet.
One night when I got a fever I was so anxious about my swelling throat and sky-high temperature that I actually called Mel for help.
At that stage I thought a stairlift and a potty were the next step on my journey into vintage youth – otherwise known as old age. Polyester slacks with an elasticated waist, comfy slippers, Steradent and a Dick Francis by the single, low bed seemed just a wheezy, whimpering, old breath away.
However, it turns out I wasn't ready for the final journey yet because it was just a simple yet scary case of food poisoning, caused by my own hand. NOT CORONA OK!!
The thing to take away from this is you need good neighbours and also if you think the mackerel in your fridge might have been in residence for a day too long, then it probably has.
Anyway, what a joy to wake up and feel a sense of being free after the throat-constricting terror of food poisoning made me feel happy just to wake up at all.
Naturally we all took freedom for granted; it still scares the hell out of me to think that on March 13 this year I was celebrating a friend's birthday in the Fife Arms in Braemar, albeit with a sense of trepidation about what would surely follow.
I remember the ski centre was packed with people as we drove back to Fife. Ten days later we were prisoners in our own homes and now, four months after, we're struggling to make sense of it all – when the truth is there is probably no sense to be made of it.
Brutal truth
I'm reminded of that fantastic quote from Gertrude Stein as she lay on her deathbed; a friend leaned over and whispered portentously 'what is the answer?' to which Gertrude simply replied 'what is the question?' before she passed away.
Therein lies the brutal truth – there is no answer, so we might as well eat those truffle flavoured crisps and wash them down with a nice Rioja.
Sometimes I think this period of adjustment and re-integration is just as harrowing as being locked down.
We now have a fear of other people that just won't go away because it's based on the very real idea that getting too close to another person could kill you.
That's quite a heavy concept to grasp and one that has required massive amounts of personal decision making relating to who we see, how we see them, where we go, how we go there, when we venture out and whether we report that person who isn't wearing a mask.
Corona has unwittingly made curtain-twitchers and sociopaths of us all.
My friend, the brilliant writer and columnist Suzanne Moore, summed it up best when she recently posted the following existential crisis on Facebook: "I don't know what I am gonna do. I don't mean that in a bad way.
"But really don't know. I am not carrying on as I was for sure. It's a time of change".
This is monumental and none of us are equipped to face it. Instead we all get increasingly fractious and scared.
Vegetables
For me, I still won't got to a supermarket or any other big shop, and I can't see that changing because I realised I hate the hegemony of it all. I just don't need to spend mindless hours adding to the profits of vast multinational companies although I'm obviously aware that my Amazon hits aren't the most virtuous transactions in life.
I've started buying the bulk of my vegetables from Pittormie Fruit Farm or Fraser's Fruit and Veg, rather than having to negotiate vast aisles of produce just to buy three carrots.
I've cancelled my Sky internet because I don't want to give more money to Rupert Murdoch. I won't watch BBC News but I will watch Newsnight.
I won't listen to Michael McIntyre, Julia Hartley-Brewer or Jimmy Carr but then that just seems common sense and not at all exclusive to a global pandemic; there's only so many annoying people you can have in life right now and they all seem to be walking insanely close to each of us.
Some of my decisions are equally arbitrary and probably contradictory whilst others are straight from AbFab; in perhaps the best example of champagne socialism mixed with eco confusion, I now use my wine corks and Amazon packaging to light my open fire on a dreich day.
A joy
Burning the packaging also seems to temporarily assuage the guilt of consumption, as does using the corks as firelighters.
The idea of waste is now so abhorrent to me that I save elastic bands, old bits of string and parmesan rinds for soup (string can be very palatable, you know). Basically, I've turned into my mother.
It's been a joy to eat out over the last week and I've done a lot of it.
From the very first proper meal outside at Kinneuchar, through queuing to be the first through the doors at Kitschnbake, and finally a delicious sit-down meal inside at The Tayberry, I've been throwing my belly and me into all sorts of establishments, my stomach casing the joint minutes before the rest of me.
Why? Well, because I CAN….the novelty of being able to eat food away from your home is still fresh and exciting, and also I love the experience of eating out.
But over the past week it's been apparent that the catering industry is just at the very start of a very long journey of adaptation and survival.
It's not just the fact that we now have to be served by people looking like they came from Star Wars, or that we have to scrub up before sitting down.
We will get used to all that and anyway Kylie made the Princess Leia visor look into a fashion thing years ago so who's to say that it wouldn't work on Lochee High St when being served an onion bridie?
None of this joking is to belittle the monumental efforts made by the establishments that have managed to reopen. I salute them all.
But some fundamental changes are having to be made which will affect how we view eating out, and they will require understanding, support and a change in habits from many of us.
Mitigating factors
Firstly, I believe prices will have to go up and I think this will be more apparent as Brexit joins coronavirus in attempting to cripple an industry already in severe trouble. Pricing is obviously a huge factor is decisions we make about eating out, particularly in a recession.
But there are other mitigating factors to bear in mind, many of which only become apparent when talking to a restaurant owner.
I spoke to Stephen Robertson, owner/chef of my local restaurant The View in Wormit: "Re-opening for us was as stressful as opening the business initially, with all the apprehension of what business we would get and every penny being a prisoner.
"We had an amazing first weekend and were full on Friday, Saturday and Sunday nights. The next weekend was fantastic as well but we're cautious that it might just be an initial wave.
"We've been very lucky to have a large seating area and have only lost two tables to distancing. Friends in Dundee with limited floor space have been harder hit with one losing 40% of seating, meaning they gave to do another sitting to compensate."
"General feedback has been fantastic regarding service. Customers are just so pleased to be back out that I think they will be understanding of most things just now.
"Staff feel they are not doing their jobs as they should be by not pouring wine, placing plates at the end of the table, not taking coats on arrival, topping up water etc etc but the feedback we are getting is that everyone wants to see us following the guidelines."
I asked Stephen about opening days and hours which seem to me to have been an altered response to the new regulations.
Basically, the more days you are open the more staff you need – for instance if The View were to open seven days a week they would need 2/3 more staff to cover the extra shifts. For many the costs would outweigh the benefits since staffing is the biggest running cost for a restaurant, and some days and times are less popular for dining than others.
Bargain
This explains why so many restaurants are closed at the start of the week, a situation I found really difficult when I moved back to Fife from London.
It seemed so weird that so many places would close at the same time and I always wished someone would buck the trend. It's especially frustrating on a Monday night, with nothing in the fridge and the prospect of a long week ahead – you just want to nip out for something comforting and simple.
This might make us re-evaluate what is really involved in the ritual of eating out because it has long been my belief that I would rather eat out more and not view doing so as a treat.
However, with the economy shrinking and many of us facing financial hardship, this just won't be possible for many. Higher prices will add a new element to the decision, as will the fact that so many of us have learned to fend for ourselves during lockdown.
However it was very heartening to go for breakfast at The View and see that they were extremely busy. Breakfast/brunch at the weekend is such a joyful thing and here they do it brilliantly.
My full breakfast was ace and cost £10 which, factoring in the surroundings, the service and the quality of the ingredients, is a bargain. I can't wait to go back for dinner.
Similarly Adam Newth in his newly-designed The Tayberry showed why he is easily the best chef in Dundee. Gillian Veal at Cambo continues to delight with her fantastically inventive vegetarian food served in beautiful surroundings.
The Bruach in Broughty Ferry do a great lunch. Jim at Forte's café still does the best cheese roll and coffee in town.
And our own Mary-Jane Duncan at Kitschnbake is back with her usual brilliant assortment of food and drink but now backed up with a shop selling wonderfully sourced products at competitive prices.
I went to all of the above places last week. The Man Who Ate Everything is now resting.
---
The View: w: view-restaurant.co.uk  t:1382542287
The Tayberry: w: tayberryrestaurant.co.uk 01382698280
Cambo: w: camboestate.com  t: 01333 450054
Bruach Bar and Restaurant:  w: bruach-bar.com  t: 01382 739878
Kitschnbake: w: kitschnbake.co.uk  t:01334 542704
---