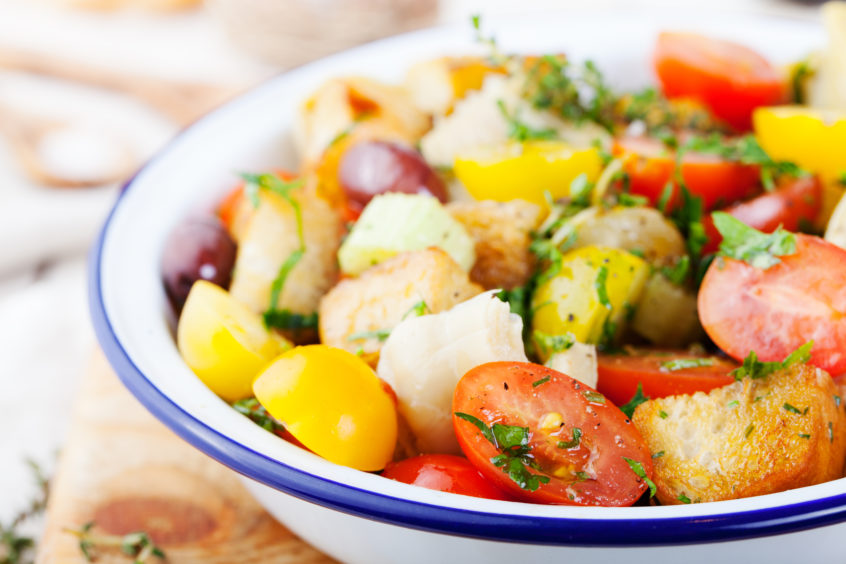 Anna Lamotte runs the Guardswell Farm, near Inchture, with sister Kirstin
When you think of Scottish vegetables, a tattie might pop into your mind's eye, maybe a carrot grown in sandy soil, perhaps a neep in your Granny's soup, or carved at Halloween… but we don't tend to think of sunshine tasting, juicy, pulpous tomatoes: Costoluto di Florentine, Sungold, Noire De Crimme, Sakura…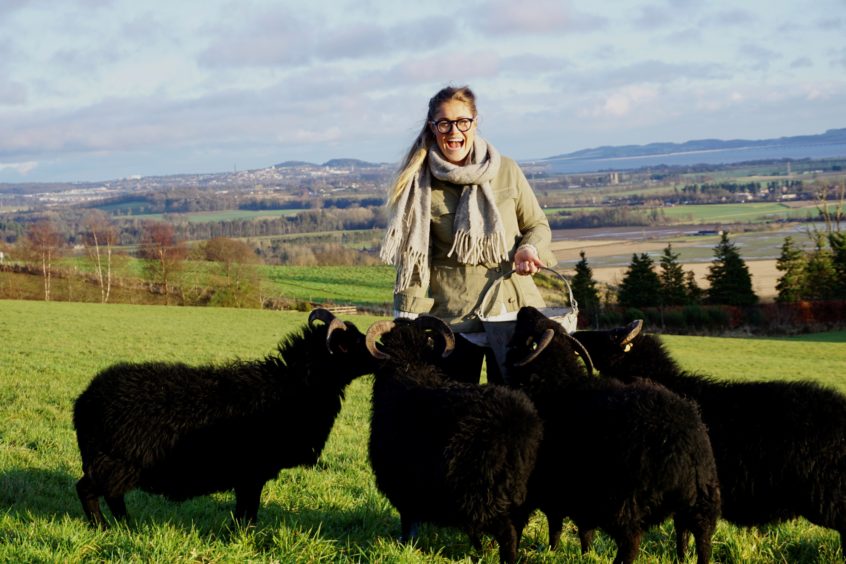 This week, we (Guardswell Farm + Guardswell Grows) took part in a Go Rural Scotland Lunch on our farm live facebook tour.
We roamed around the Kailyard, plucking salad burnet and borage flowers, nipping off cucumbers in the glasshouse and watching the marvellous chef, Harris McNeill, whip up a panzanella frenzy – panzanella is a Tuscan chopped salad of tomatoes and soaked stale bread.
Go Rural are leading the charge, promoting incredible agritourism businesses around Scotland – farms to eat on, to stay on, to tour around – connecting everyone in Scotland (and beyond) to a little bit of our farming heritage.
This recipe for heritage tomato and herb panzanella is made to taste as opposed to weight. Find yourself the most aesthetically pleasing selection of tomatoes – and you'll have a pretty tasty collection.
By that, I don't mean perfectly round and glistening- I mean knobbly, and wonky, and orange, and purple.
Chop them into random wedges and slices and chunks and throw into a bowl. Smash up a couple of garlic cloves, and add that in, as well as a few really decent sloshes of a good Scottish cold pressed rapeseed oil.
Then season well with rock salt and freshly ground pepper. Take a loaf of sourdough and rip up into 2p coin chunks, even better if it's a few days old, and mix around in the juices.
Take your favourite herbs and edible flowers like fennel, tarragon, savoury, oregano, calendula and borage, tear them up and throw them in too. Give it a good mix together and then top off with a few softly boiled eggs. Tomatotastic.
---
Songs to cook to
Summer by Elephant Sessions – a wicked Scottish band, and the perfect glasshouse song.