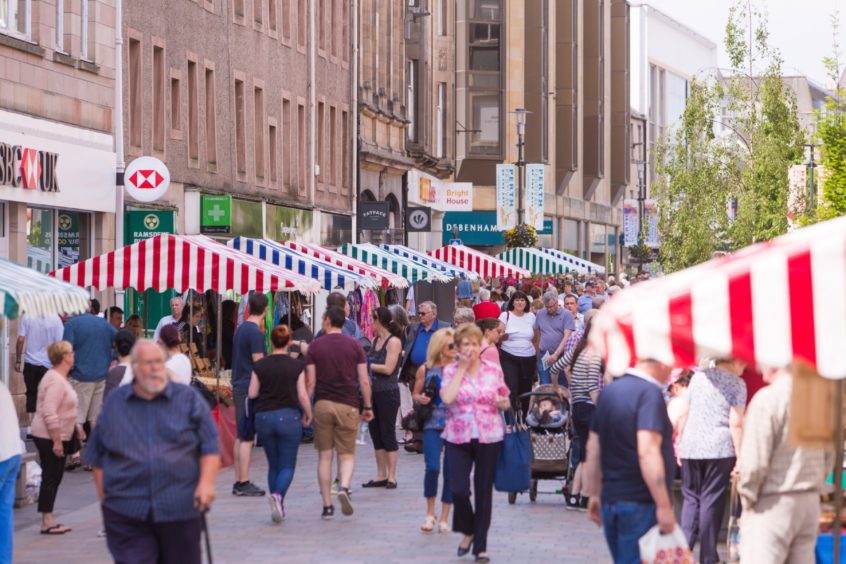 The popular markets are making a welcome return this weekend, but have moved from their previous spots in the interest of safety amidst the ongoing pandemic.
This Saturday (August 1) sees the long-awaited return of Perth Farmers Market – but for the first time in its 21-year history, it will not be held at its traditional city centre location.
Having been forced to close due to the coronavirus outbreak, the market will now reopen at the council-run South Inch car park on Shore Road.
Market manager Adeline Watson explained: "The market always attracts a large crowd into the town centre, and it was felt that it would be safer, from a health perspective to find a temporary alternative location.
"This will be a minor historic event as the market has always traded in the middle of Perth since being founded in 1999.
"The new temporary location will be on the South Inch where, with the support of Perth Council, space has been allocated in the large car park. The brightly striped canopies will be converting part of the car park into a superb display of high-quality local produce. Foodie fans can now park adjacent to the market eliminating the need for heavy lifts back to their cars."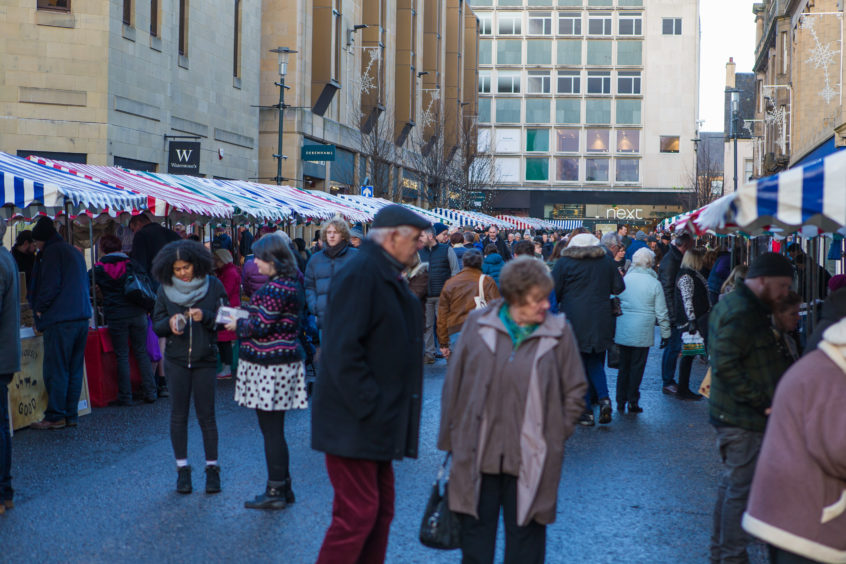 Similarly, Fife Farmers Market will be returning this Saturday following their long absence over lockdown, but with a change of location in St Andrews this weekend where the market will be held at Argyle Street North Car Park. It will then be back at the Crossgate in Cupar on Saturday August 15.
Co-ordinator Barbara Wardlaw said: "We have a change of venue at St Andrews due to restrictions of Covid-19 and the social distancing rules, as our normal site which entails a road closure in Market Street at this time cannot allow us to safely provide the market and deliver all required regulations.
"We've got about 24 stall holders coming. Everyone this month has been desperate to get going again so it will be a real mix of some craft and some information stalls. Tourism St Andrews are running a Stay Safe campaign so we've linked with them and they're coming to assist us by helping with crowd control, they've got free masks, hand sanitisation stations and they'll be giving out information leaflets too. Arbroath Smokies will be there smoking on site so there's lots going on and the weather's looking good too."
At Perth Market this weekend visitors can expect to see 40 stalls of local produce, with organisers looking to create a "mini food festival" to celebrate the return of the event, held on the first Saturday of every month, following its hiatus.
It's hoped the new location will encourage more visitors to the market.
Adeline added: 'We are hoping that by creating almost a mini food festival we will attract new customers who may have previously felt that the drive into town and finding a parking space was challenging.
"We find that new visitors to the market are always surprised at the range of produce available. In recent years locally-produced wines and spirits, artisan bread makers and a variety of innovative food products have helped to create a more modern outdoor delicatessen feel about the market.
"With food lovers having had little to entertain them this year we really hope that they come along and see the quality of produce that is available in the local area."
Previously Adeline spoke to The Courier about some of the changes customers can expect to see at the newly re-opened market in light of the ongoing pandemic.
She said: "Customers are also going to see a huge raft of changes, with try before you buy set to become a thing of the past – certainly for the time being anyway.
"I have been into a garden centre where there are marks on the floor one door in one out, and you follow marks. You can't do that at a market.
"The days of tasting things are going to be over and you can't have people touching things, sampling, touching bottles.
"All of that will be stopped, and we will just try to manage it best we can. It's a whole different world where we have never been before.
"We might not get it absolutely right first time but we just have to see what we can do to keep it safe. The customers, too, also have to do their bit – stand back from other people as they are doing at the moment."