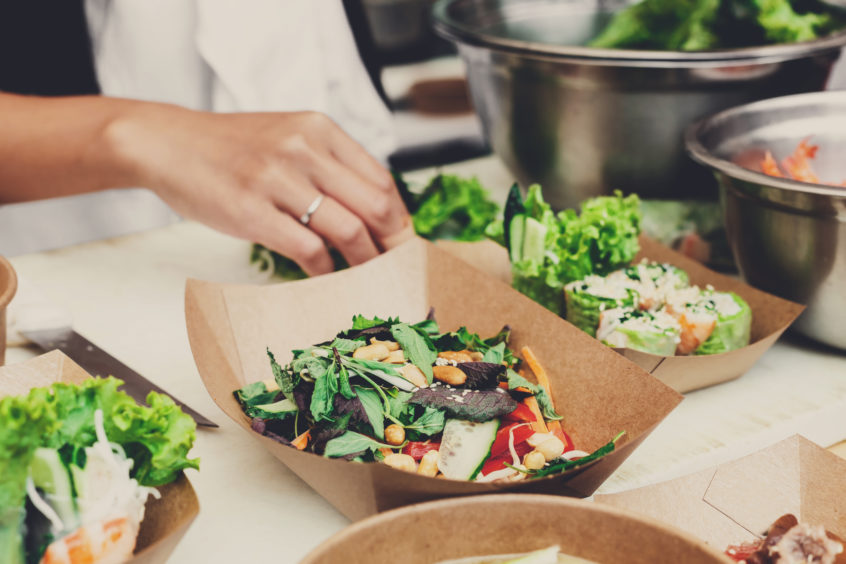 Eating well is vital, says food writer Murray Chalmers, who reckons there's scope for more local independent food businesses offering healthy options…
"I must follow the people. Am I not their leader?" – Benjamin Disraeli.
"People have the power." – Patti Smith.
The way the UK is being governed right now is doing serious damage to my mental health, my booze intake and my waistline. Reward eating has never seemed so luxuriantly, effortlessly comfortable that it's now been upgraded from business to first class, where everything is more padded and cocooned.
That first glass of Valpolicella at 6pm barely touches the sides, while the Nigella-like 2am trips to the fridge have become so regular that the cat now demands an interim feed then as well.
Every morning I awake around 4am with a rising sense of panic, a state made worse by looking at Twitter to see what fresh hell has enveloped us all since Newsnight finished the night before. It's not exactly cocoa, Enid Blyton and golden slumbers – more an Orwellian dystopian nightmare, all the worse for feeling confused about whether the ruling gammon farm is still supplying our bacon or saving it.
Dreams
My dreams are almost as insane as the PM's Billy Bunter-esque fantasies and often relate to feeling trapped, manipulated or losing trust in everything. I mean, I wouldn't say I'm paranoid but I'm convinced that the gold top milk my cat prefers is now going off quicker.
Fretting is my new norm. I'm having anxiety nightmares even on the rare nights when Gorgonzola and an earthy red haven't propelled me up to bed smelling more feral than floral, like an inebriated but happy cowpat.
This can't go on. Something needs to change because feeble protestations on social media, rolling your eyes and looking permanently aggrieved is not achieving anything – and I'm not just talking about Lord Starmer here.
What can we do, apart from stock up on tinned chickpeas and toilet roll?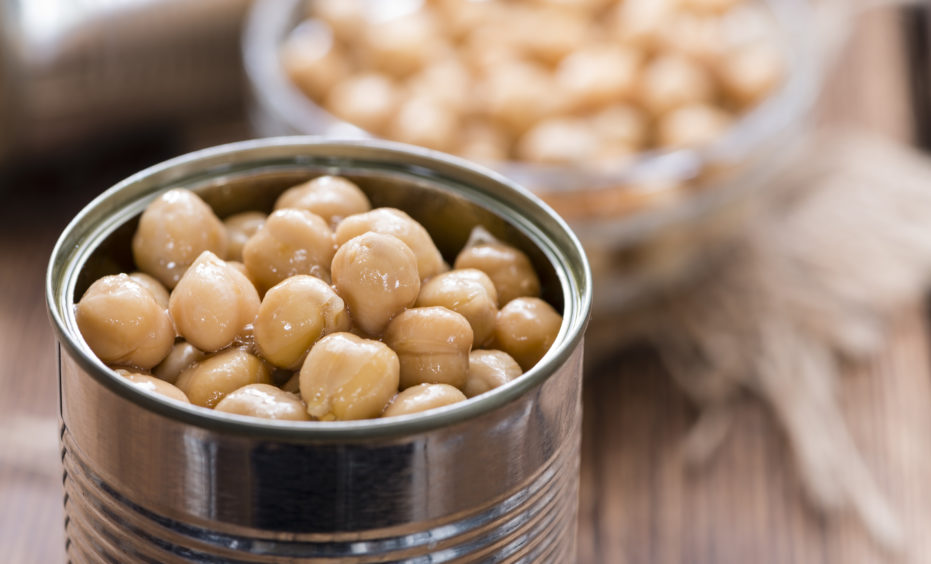 Well, if you're religious you can pray or build an ark, although you might want to consult Greenpeace first. If you're wealthy you can give money, food or shelter to those who need it most. If you're smart you can spread ideas.
If you're relentlessly positive you can spread hope, smiles and humanity. If you're misanthropic and selfish you're probably reading this in a bunker anyway and don't much care about the rest of us.
For most of us, if you're sensible you can try to eat well because an army marches on its stomach and we have to survive these daily battles feeling strong enough to win the war.
Preservation
Dundee is as beleaguered by mismanagement as anywhere – in some cases much more so. This is a city where a local councillor recently smugly tweeted "I hope that history judges us in a more flattering light than those who walked this path before us" in relation to the preservation of old buildings in the city.
I can confidently tell her that history has already judged her administration and it isn't good; her own memory doesn't have to stretch so far back to remember the destruction of the beautiful Harris Academy which happened under her watch.
Its replacement is a thing of such inane ugliness that it's offensive – certainly nothing to crow about as part of your legacy to a city that still can't seem to learn the benefits of preserving beauty over razing the glories of our past.
There are many other examples of aesthetic ineptitude and even now a cursory look at the hideous train station, the monstrous, still unoccupied office block opposite it and the idiotic road planning strangling the V&A from the city means that I don't think RIBA will be looking to commend our urban planners with an award any time soon.
Small hope
Recently I went to two places in town that give some small hope for the future. The first is Birchwood Food Emporium and Café and the second is the fantastic Health Store just up the road in Commercial St.
Although the Health Store has been a presence in the city since 1970 and Birchwood only opened last year, their stories are somewhat similar, linked by the fact they are independent businesses promoting a healthier, more ethical lifestyle in a city blighted by many issues, not least terrifying poverty and inequality.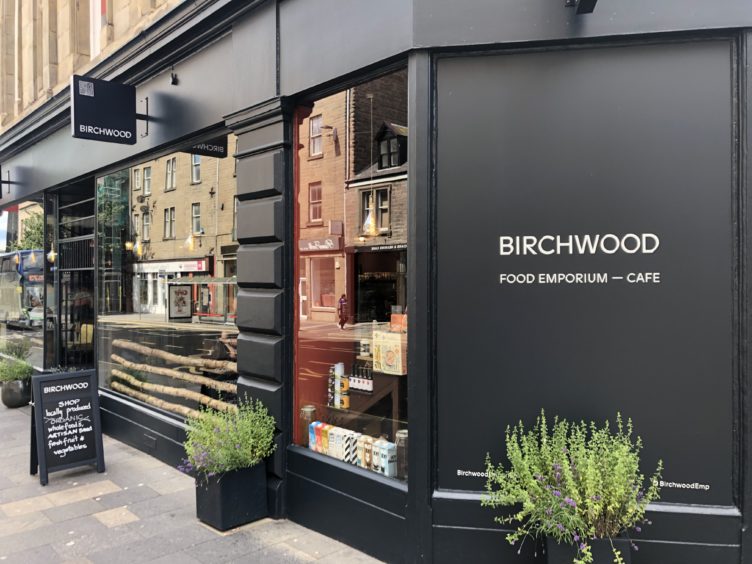 Birchwood is a one-off in Dundee. Firstly, it just looks so damn good – welcoming, joyful and conducive to relaxation. It's part shop, part café and the two are linked by an ethos that instantly lifts the spirits.
There is much natural wood and thus warmth. The street frontage is inviting and has that slightly other-wordly feel that the best shops offer – like you're leaving the mundane behind and stepping into a better place.
There's a certain cool to it, and I love it. If this was in Shoreditch or Edinburgh there would be queues at the door; how lucky are we to have it on our doorstep in Dundee?
There is much to recommend here, from the on tap, excellent kombucha to the bread and the zero waste shopping options (buy as much or as little as you need from dispensers, load into paper bags), the selection of organic fruit and veg, the eco-friendly cleaning products, and the selection of store cupboard essentials.
Everything is displayed beautifully and the staff are friendly and knowledgeable. It is distinctly non-elitist. The shop now offers an organic box scheme which, if you have £40 to spare, is as good a way as any of sampling the variety of products available.
The café is wonderful, easily the best fully functioning place to eat in Dundee in that it's open seven days a week from breakfast onwards.
That's a rarity here, and not just post-Covid. The fact is we have too many generic coffee shops offering the same unhealthy products, and so many of them have opening times that are bewilderingly sporadic.
Support
If a new eating culture is to thrive in the city then the example of Birchwood – open your doors seven days a week, offer breakfast, coffee, and great, freshly cooked food throughout the day – is one that is both admirable and must be supported.
It's my belief that many things could help small businesses in Dundee but the first is that we have to encourage people into the centre of town. Buses need to be cheaper. The streets need to be cleaner. Parking needs to be cheaper, smarter and less draconian; I can park for less in the centre of Edinburgh than I can in Dundee. Cycle routes need to be vastly improved.
There has to be some creative thinking about how to link small businesses together in terms of promotion if they are to benefit from increased visitors to the V&A where, I would wager, many arrive by train, go to the museum, eat in their mediocre café and restaurant, and then go home. It's a fantastic asset that is disconnected from the city it belongs to.
Pop-ups
Empty buildings should be opened up. There are wonderful spaces that the council own that have lain unoccupied for years; if incentives were given they could easily be part of a thriving food culture. More pop-ups! Why not? Everywhere else does it, so why not Dundee? These are all question we are entitled to ask.
We have a huge student population but no healthy chain like Wagamama. Instead, each new opening of a burger joint or pizza place is heralded as some kind of revival for the inner city but, actually, do we need another place that places heart attacks before health?
Why don't we use the Keiller Centre as a central indoor market instead of letting it run into disuse?
I know 10 people who could make a go of it tomorrow. I'm sorry to rant but why did it take attempted recovery from a pandemic to provide more alfresco eating options in Dundee?
Now that we have them all around, I don't see society collapsing, do you? Basically, why is it just so damn tough for independents when their life is tough enough already?
Just up the road from Birchwood is the equally admirable Health Store which has been trailblazing in Dundee for an amazing 50 years.
Here you will find the best selection of health products from across the world, including Dr Bronner's fantastic, definitively ethical product range from the USA, a selection of amazing oils and supplements from Udo Erasmus and an ever-expanding variety of sports supplements and shakes.
Here is a business providing something that no one else does in Dundee –  a one-stop shop for wellness based on an old-school belief in the power of preventative care and a healthy lifestyle. I was hugely impressed by the knowledge imparted by owner Barry Constable and the fact that his father Sandy, who founded the business, still works in the shop at the age of 85.
Fifty years on, this place is still pioneering ideas that are fundamental to our wellbeing. It's an absolute treasure. In these times more than ever, Birchwood and the Health Store prove that health really is wealth. Let's support them.
---
Birchwood Food Emporium and Café.
Dundee 28/32 Commercial St, DD1 3EQ.
Tel 01382 225844
St Andrews. 201 South St, KY16 9EF.
Tel 01334 208401
The Health Store. www.theheathstaoredundee.co.uk 95 Commercial St, DD1 2AF.
Tel: 01382 201660.
---
Read more in this series…
Food For Thought: Return of a Fife market 'exemplifies the spirit with which we should all be living now'
FOOD FOR THOUGHT: Change, The Clash and clootie dumplings as Murray focuses on a reboot