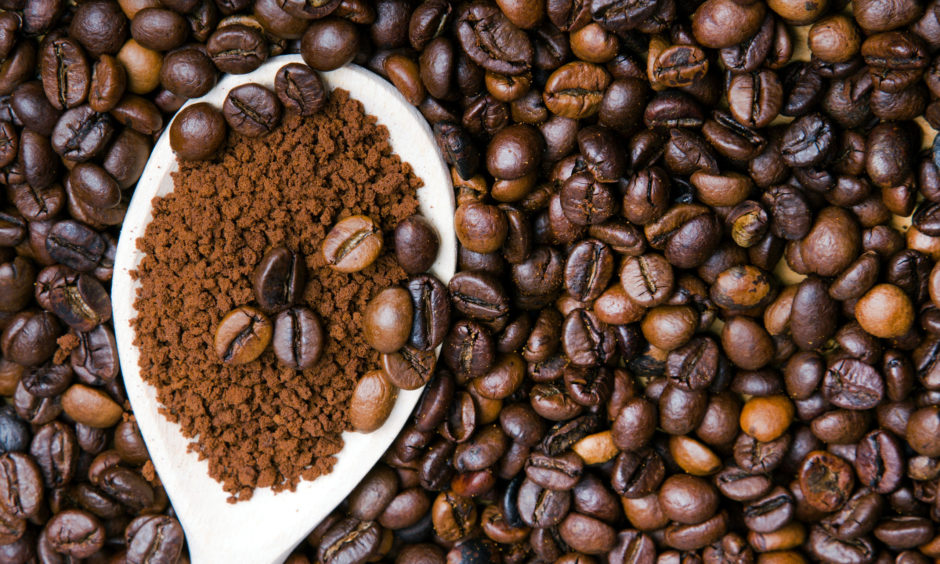 Coffee loaf, squares and a cream roll are three recipes you should be adding to your repertoire to get your daily dose of caffeine.
I don't know about you but I'm happy to argue that coffee is one of my five a day and is just as important to us functioning as humans as water is. So, whenever I come across a sweet treat that disguises it, I am keen to whip up a batch as quickly as possible.
Aunt Kate, the "original domestic goddess" who wrote hundreds of recipes between 1880 and the 1960s for the People's Journal and the People's Friend, has plenty of recipes using coffee in her 1933 baking book to choose from.
Many of the recipes use "coffee essence", but you can swap this in for some cooled instant coffee if you'd prefer or if you have a favourite type.
For more Aunt Kate bakes, have a look at our previous recipes here, including waffles, bread and meringues.
---
Coffee loaf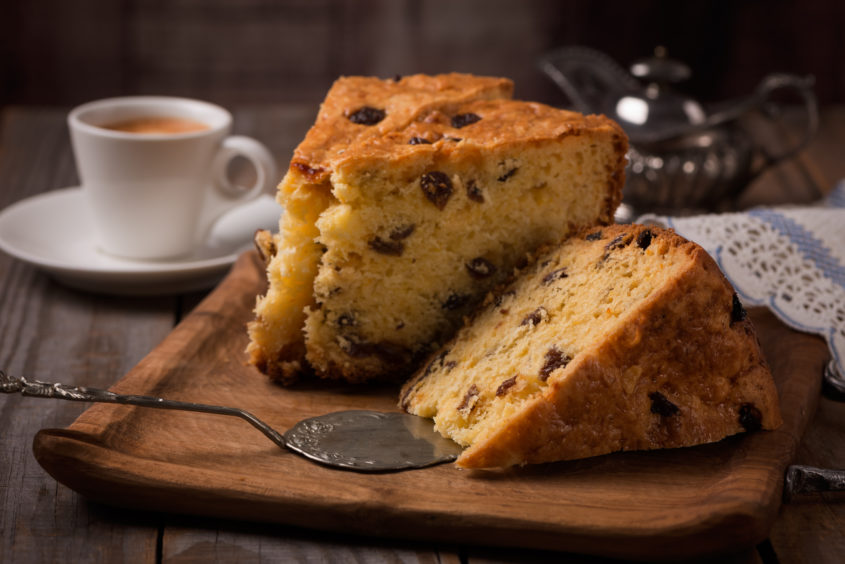 Ingredients
½ cup butter
1 cup granulated sugar
2 tbsp treacle
2 eggs
2 tbsp citron peel, chopped
½ cup raisins
1⁄3 cup of currants
½ cup strong coffee
2 cups flour
2 level tsp baking powder
½ tsp salt
½ tsp cinnamon
½ tsp ground nutmeg
¼ tsp ground cloves
Method
Cream together the butter and sugar. Add the treacle, eggs, fruit and coffee.
Sift together the flour, baking powder, salt and spices and add to the mix.
Bake in a well-greased loaf pan for 50 minutes to an hour in a slow oven (approx 150ºC – 160ºC.
---
Coffee nut squares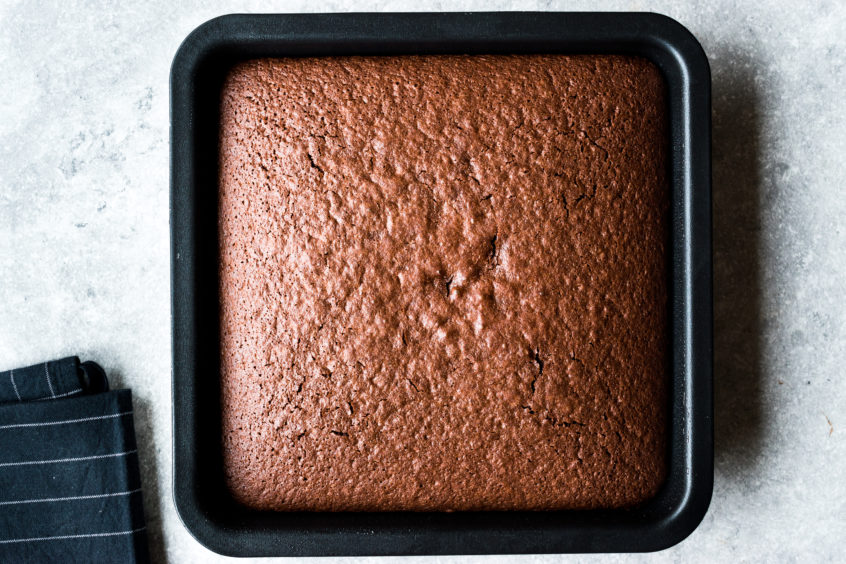 Ingredients
¾ lb flour
1 tsp mixed spice
2 oz butter
¼ lb brown sugar
2 oz almonds
1 egg
2 tbsp syrup
2 tbsp coffee essence
1 tsp bicarbonate of soda
1 gill (approx 140ml) warm milk
Method
Sieve the flour and spice into a basin and rub in the butter until it's free from lumps.
Then add the sugar and blanched almonds, shredded.
Mix together and make a well in the centre.
Add the beaten egg, syrup, coffee, and the soda dissolved in the warm milk.
Stir together until it's thoroughly mixed and beat for two minutes.
Pour the mixture into a shallow greased tin and bake for an hour at 160°C.
Cut into squares when ready.
---
Coffee cream roll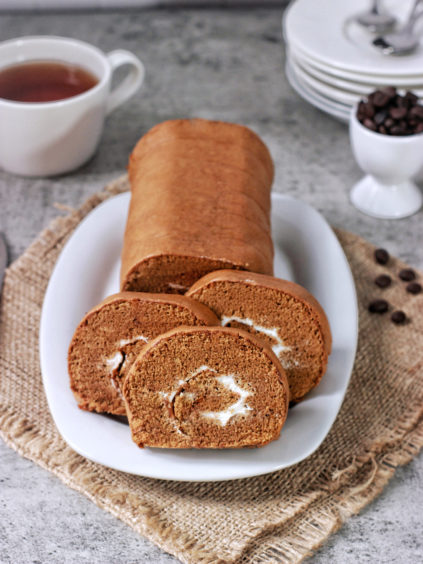 Ingredients
3 oz flour
1 dessertspoonful baking powder
Pinch of salt
3 eggs
3 oz caster sugar
Coffee essence
Whipped cream
Method
Sieve the flour, baking powder and salt together. Beat the eggs well, add the sugar and whisk until thick and creamy.
Add the flour and enough essence to make a light coffee colour.
Spread the mix thinly in a greased and floured shallow tin and bake in a hot oven. Then turn onto a sugared cloth, neaten the edges with a sharp knife and roll up loosely.
When cold, unroll and spread with the whipped cream, flavoured to taste with the coffee essence. Re-roll the cake and cut into thick slices.
---
Read more in this series…
Aunt Kate's Kitchen: Have a 'staycation' with these recipes from each of the four nations
Aunt Kate's Kitchen: Lemons add a zest to life in these classic recipes from the 1930s