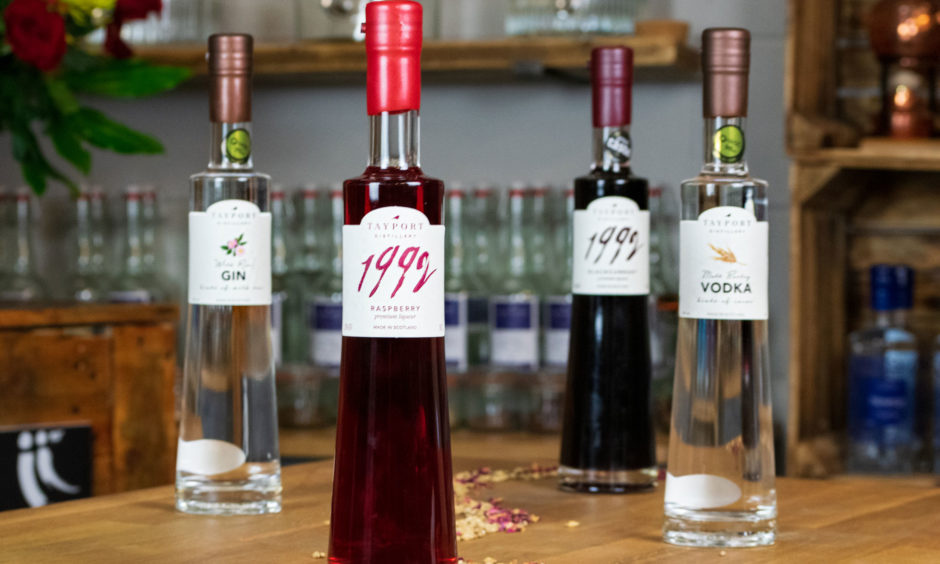 The annual Great Taste Awards have been announced and local food and drink companies have earned deserved recognition for their innovative products.
Numerous food and drink businesses in Courier Country have enjoyed success in the 2020 Great Taste Awards.
The annual awards are highly respected seals of approval for companies which are creating unique products.
A panel of more than 140 experts put the products to the test and 12,777 were entered for consideration this year.
Locally, there were a number of food and drink companies which enjoyed success, gaining one, two and three stars.
And from the entries only 205 were selected to receive three star awards, with a trio of businesses from Courier Country receiving the accolades.
Tay Spirits Ltd's Raspberry Liqueur
Kecia McDougall, of Tay Spirits Ltd, based at Tayport Distillery, was thrilled to hear that her 1992 Raspberry Liqueur had earned three stars.
The product is produced using the finest raspberries collected from Barnsmuir Farm in the East Neuk of Fife.
It was created in response to their Never.25 Eau de Vie and 1992 Blackcurrant Cassis being so popular. They recognised customers loved the fresh raspberry taste and this is something that they wanted to emphasise further with a liqueur.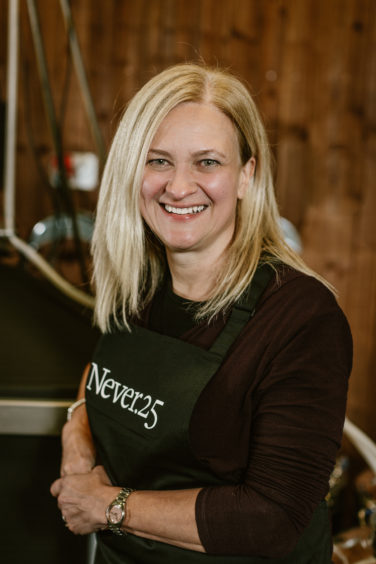 Making liqueurs is a long and laborious process that takes time to perfect and refine. There were a number of processes which the team at Tayport Distillery had to experiment with over a couple of months before they decided on what was ultimately the award-winning recipe.
Fresh raspberries soak in a maceration process for around three-to-four months. During this time it is tasted throughout comparing it against the previous batches to maintain consistency in flavour.
Once the fresh raspberry flavour has been infused they press out the raspberries collecting all the delicious juices which give the drink its unique taste.
Finally, the all-important part of adding sugar to give it a rich and luxurious texture takes place. This is what defines a liqueur, adding sugar to give it a syrupy, sweet taste to compliment the fruit flavour.
To complete the process, they filter the liqueur four times until it is a translucent liquid, and bottle, label and wax all within their distillery in the Fife town.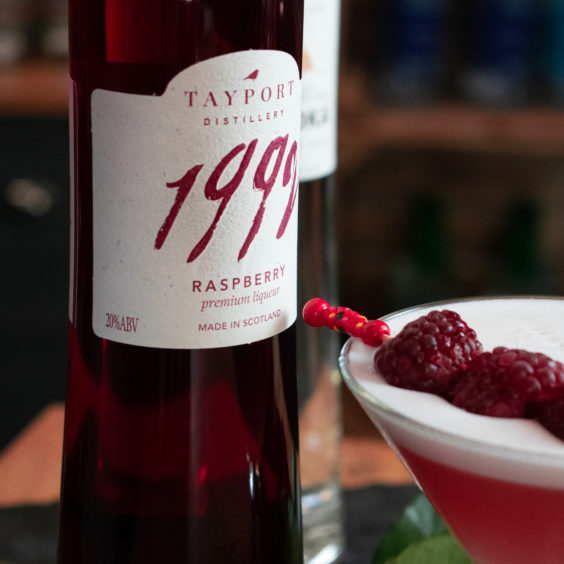 Whirlwind six months
After a whirlwind six months during the current coronavirus pandemic, Tayport Distillery were encouraged when the Co-op placed an order for the 1992 Raspberry Liqueur to be stocked in stores across Scotland.
Director and distiller Kecia, said: "We are over the moon to be selected as a three star winner for our 1992 Raspberry Liqueur. To have this and be placed into Co-ops across Scotland is such a boost in such an uncertain time.
"Our raspberry liqueur is one of the more complicated products we make and took time to get just right, so this is a lovely surprise.
"Thank you to all our customers, tour and shop visitors for supporting us! It gives us so much joy to share our story and products with you.
"While circumstances are still changing and evolving during the Covid-19 pandemic, we will continue forward, producing more high quality spirits and inviting you into our home while it is still safe."
Errichel House & Cottages / Thyme to Eat Seville Orange, Mango and Rose Marmalade
Also picking up a three star award was Errichel House & Cottages/Thyme to Eat, based at Crieff Road, Aberfeldy, for their Seville Orange, Mango and Rose Marmalade.
They also earned one star for their Pineapple and Lemon Marmalade.
Chef/owner, Paul Newman, said: "We heard a couple of weeks ago to be honest but we were sworn to secrecy and it's taken a bit of time to sink in, but with the awards being announced the other day it was like wow! Very exciting."
Paul loves making marmalade and he explained that the three star award winner was developed, not entirely by accident, but there was certainly an element of luck involved.
He revealed: "I do a lot of Middle Eastern cooking and I don't even know how it started. It was the rose that got me. I like making marmalade anyway, but I like to make marmalades that are different and I was trying to come up with something different.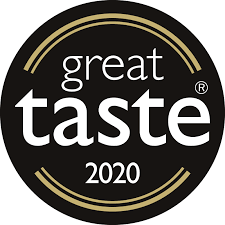 "I was playing around with rose petals at the time. We had had a load come in for some tagines and I thought 'maybe that would work'. Mango we had anyway so I thought 'I'll try it and see what happens'.
"It was a bit of an ad hoc recipe to be honest. It's the ones that you think aren't going to work that actually work.
"It's a nice product and a lot of the family like eating marmalade so I have a lot of guinea pigs to try it on."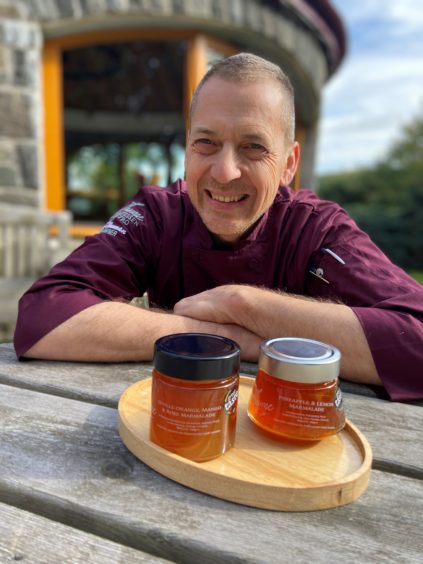 The latest recognition in the Great Taste Awards follows a successful period which has seen the Errichel House & Cottages/Thyme to Eat pick up a number of stars.
Last year they got three stars for their orange, thyme and passion fruit marmalade, which followed a two star award for their Seville orange and peach version a couple of years ago.
Paul, who is potentially developing a gin-based marmalade to add to the collection, added: "We do other things. For our lemon curd we got two stars last year and we have had some success with biltong.
"We raise our own Shetland cattle rare breeds and I do air-dried beef with that for biltong and we got two stars for that, too."
Along with his wife, Rebecca, the couple have also been busy with another project during lockdown – constructing a new farm shop and delicatessen.
Paul said: "We opened a deli farm shop which we built during lockdown and we opened about six weeks ago. It has been quite well received by the locals and hopefully the three star award will help push that too."
A and S Gray's Sarah Gray's Raspberry Jam
The other recipient of three stars in the area was A and S Gray for Sarah Gray's Raspberry Jam, based in Angus, where Sarah and Sandy run the business from their farm kitchen.
They have a range of jams, marmalades, curds and savoury products.
Sandy Gray from A and S Gray, who are based in Carmyllie, was thrilled to get another three star award, having been fortunate enough to have won one a number of years ago.
"I've known for a few weeks now as it was hush hush and my product has gone in for the final judging for the supreme champion along with all the other regional awards. Hopefully in the next few weeks I will hear about that as well," he revealed.
"It's another one added to the bow. We won a three star award back in 2007 that was under another name, but it was still making jam.
"We're chuffed to finally get another couple of awards, having got a one star award for the chilli jam as well, so to have two this year is great."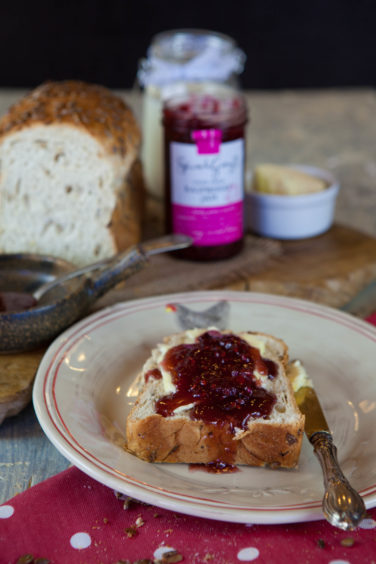 Local ethos
Trying to source the ingredients locally is key to what they do at A and S Gray – and the berries come from no further than five miles away from their base.
Sandy added: "It's basically local berries and very little ingredients that go into the jam – berries sugar and a wee bit of fruit pectin to help it set when we are making the bigger batches.
"The type of berries that we use are very good for flavour. We are about five miles away so they are low mileage. It is one of our ethos as we try to get everything as local as we can."
Looking to the future, the company has just secured a deal with a wholesaler for their McCoo range which sees some of their products adorned with the famous Steven Brown McCoo picture.
"We also do the Steven Brown art range – the Sarah Gray McCoo range – which we had planned before lockdown," added Sandy.
"It was initially going to be for tourists, but Christmas has made it very popular and a wholesaler has taken on a 20,000 jar order."
---
The full list of local Great Taste Award winners is as follows:
Angus
Three stars – A and S Gray Sarah Gray's raspberry jam
One star – Sarah Gray's Chilli Jam; Smithies Gin Company – Smithies Gin; Mackays Ltd / Mrs Bridges – Orange Marmalade and Stem Ginger, Blueberry and Pomegranate, Ginger and Chilli Chutney.
Dundee
One star – Hunter's of Dundee – hot chocolate.
Fife
Three stars – Tay Spirits Ltd Tayport Distillery – 1992 Raspberry Liqueur.
Two stars – Kassells Kitchen Kassells – Kitchen Sweet Chilli Jam.
One star – St Andrews Farmhouse Cheese Company – St Andrews Farmhouse Cheddar; Puddledub Pork – No-Added Nitrite Smoked Bacon; Lundin Distilling Company – Lundin Distilling Gorse Gin, Ripple Gin.
Perth & Kinross
Three stars – Errichel House & Cottages/Thyme to Eat – Seville Orange, Mango and Rose Marmalade.
Two stars – Kenmore Bakery – stem ginger tablet; Chocolate and Love Ltd – Chocolate and Love: Panama Organic dark chocolate 80%; Badvo Distillery – 1451 Gin; Bourtree Jams & Preserves – Bourtree Seville Orange Marmalade, Bourtree Badvo Sloe Gin Jam.
One star – Cairn O'Mohr Ltd – Cairn o Mohr Elderberry Wine, Cherry Wine, Low Alcohol Pictish Elderflower Cider, Braes o Gowrie Sparkling Elderflower drink, Braes o Gowrie Sparkling Elderberry Drink; Simon Howie Foods – Premium Dry Cure Streaky Smoked Bacon, Black Label Premium 97% Pork Sausages, Classic Breakfast Beef Lorne Sausage, Premium Steak Burgers, Classic Breakfast Black Pudding; Heather Hills Farm – Heather Hills Farm Spanish Orange Blossom Honey; Kenmore Bakery Kenmore shortbread, The Miller's Crunch; Chocolate and Love Ltd – Rich Dark – Organic dark chocolate 71%, Madagascar Organic Dark Chocolate 70%; Organic dark chocolate with pomegranate 70%; Organic dark chocolate with peppermint crunch 67%, Organic dark chocolate with orange 65%, Organic creamy dark chocolate with cacao nibs 55%, Organic dark chocolate with coffee 55%; Organic dark chocolate with sea salt and caramel crunch 55%; Errichel House & Cottages / Thyme to Eat – Pineapple and Lemon Marmalade; Strathearn Cheese Company – The Strathearn; Bo Tree Farm – BoTree Salted Green Pepper, BoTree Kampot Fleur de Sel, Fish Sauce 40°N; Bourtree Jams & Preserves – Bourtree Gin Marmalade; Palmerstons Bespoke Jam Ltd – Strawberry & Redcurrant Jam; Swarna Spice Ltd t/a Praveen Kumar – Praveen Kumar Authentic Indian Cuisine, Butter Chicken – Praveen Kumar Authentic Indian Cuisine.