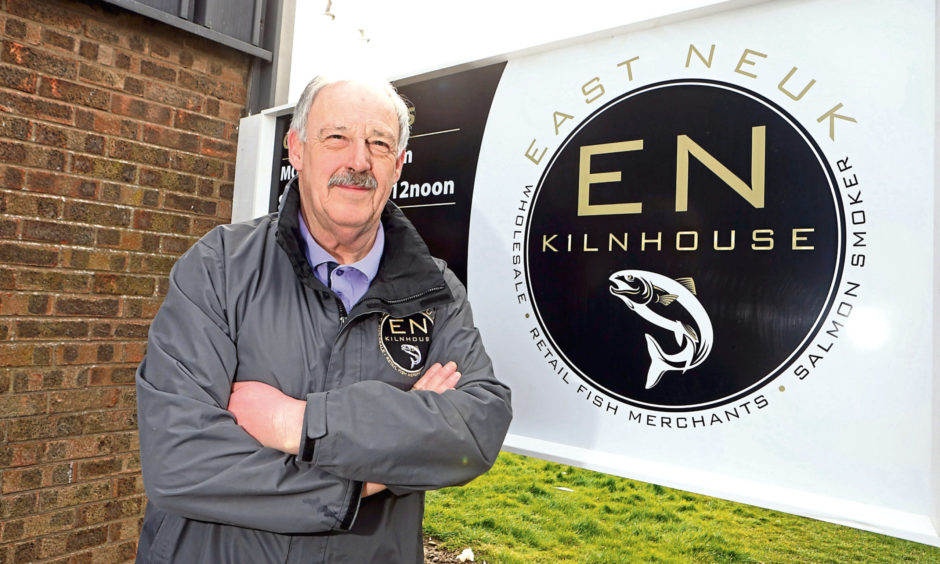 Nora McElhone caught up with Colin Reekie and Billy Morris of East Neuk Kilnhouse to find that less is more when it comes to smoked fish
It is nothing short of mesmerising watching Billy Morris fillet haddock. He seems to effortlessly produce perfect pieces of fish but, as anyone who has ever made a haimes of trying to do this at home will know, this is the kind of craftsmanship that is honed with many years of practice.
Billy and Colin Reekie are showing me around the East Neuk Kilnhouse, tucked away among the fish merchants in St Monans. Colin who has recently come into the business as director, talks me through the tradition of smoking fish and seafood in this corner of Fife. Both men have the fish trade firmly embedded in their DNA.
"It looks as if you have been doing this for your whole life!" I joke with Billy. "We weren't actually allowed to touch the knives until we were 17," he replies, deadpan. "The fish was too expensive to risk us ruining it." Billy has been involved in fishing since he was eight, starting out washing fish boxes before moving on to help with other tasks when his father felt able to trust him with the precious catch.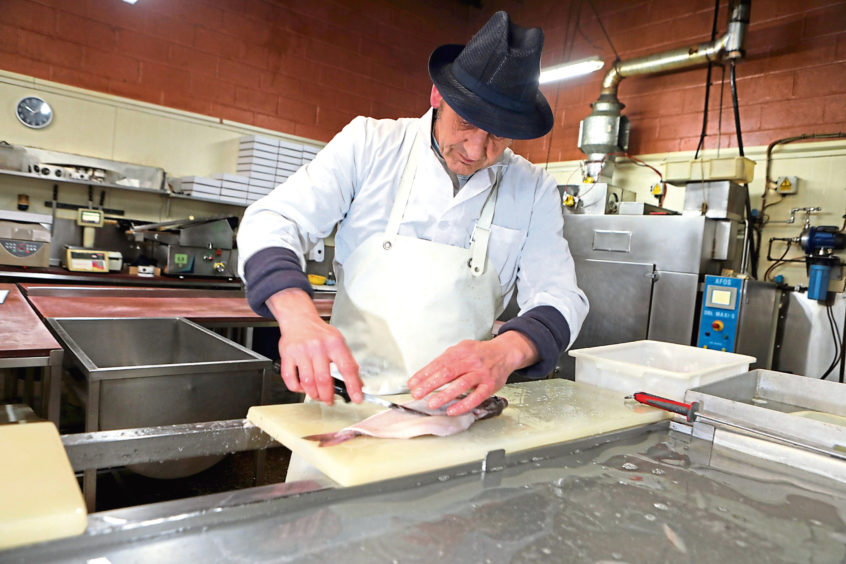 Colin too, has, "worked with fish since I was a laddie. Billy and I have 70 years' experience between us." He was a wet fish merchant for many years, so the move into creating and marketing smoked seafood is a new challenge for him.
Smoked fish of all kinds including traditional kippers, haddock and mackerel are all available but for many customers, it is the artisan hot and cold smoked salmon that is the star product. Sourcing quality fish means that Billy can let the natural goodness of the salmon shine through. When hot smoking, nothing is added to the fish before it is smoked over oak. The result is a tender, juicy fillet with an almost caramelised finish created by the salmon's natural oils.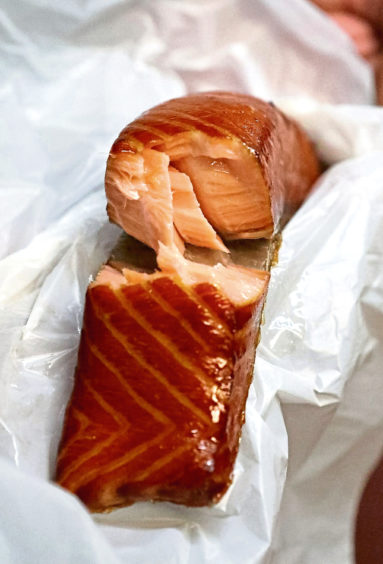 Made with love
The team pride themselves on sticking to time -honoured methods, filleting fish and preparing seafood by hand. "It's not rushed or mass produced but made with love and care and attention," says Colin.
Their products are stocked by local foodie havens including Balgove Larder and Ardross Farm Shop, and, for Colin, "the exciting part is the high end restaurants who want to use our products, here in St Monans or in St Andrews."
For local chefs, new products such as smoked mussels have proved particularly tempting. Kippers, smoked whole and in fillets are another popular product for the East Neuk Kilnhouse. "We don't add any dyes or unnecessary additives to the herring," explains Billy, "it is sourced in Peterhead and cold-smoked to give a delicate finished product."
None of these processes can be rushed, especially in the case of the cold smoked salmon, which is covered in salt and sugar and left to cure before being smoked over fine oak for eight hours, cooled and then hand-sliced in the traditional D-cut (cut from the back of the salmon to the belly in give D-shaped slices) by Billy with great care and skill to achieve the best possible texture.
Colin had just taken over as director before lockdown and was understandably concerned about the impact that Covid-19 would have on the business. At first, he says, "The supply suffered as fish markets across Scotland cut back and as a business which prides itself on Scottish produce we worked hard to maintain our values. As different suppliers had their own complications we continued with each and every opportunity and managed to secure high quality Scottish products to maintain our business."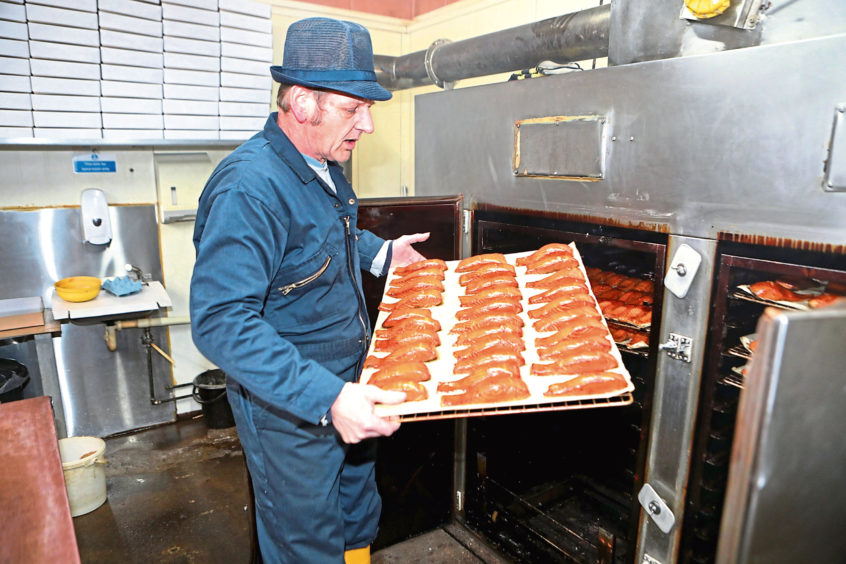 East Neuk Kilnhouse has had to adapt, and keep adapting to, the new circumstances, "The first few days and weeks were challenging.
Fortunately, food producers were allowed to continue trading as key workers. Maintaining the safety of our employees is important for both themselves and their families as well as continuing to operate as a business. However, Covid-19 is very unpredictable. Just as we get used to operating in the new normal, the situation changes and we have to adapt.
"Our customer base remained similar although many had to close within the hospitality industry. The demand for fish being sold direct to a customer's home increased and was very much like the demand fish merchants had back in the late 1970s." Local and UK-wide next day delivery has proved to be a hit with clients, as have Assortment Fish Boxes, which include a selection of products and gift vouchers.
Colin says: "It has been a great to see such a drive for people to support local businesses again. All of us cannot thank them enough for their support."