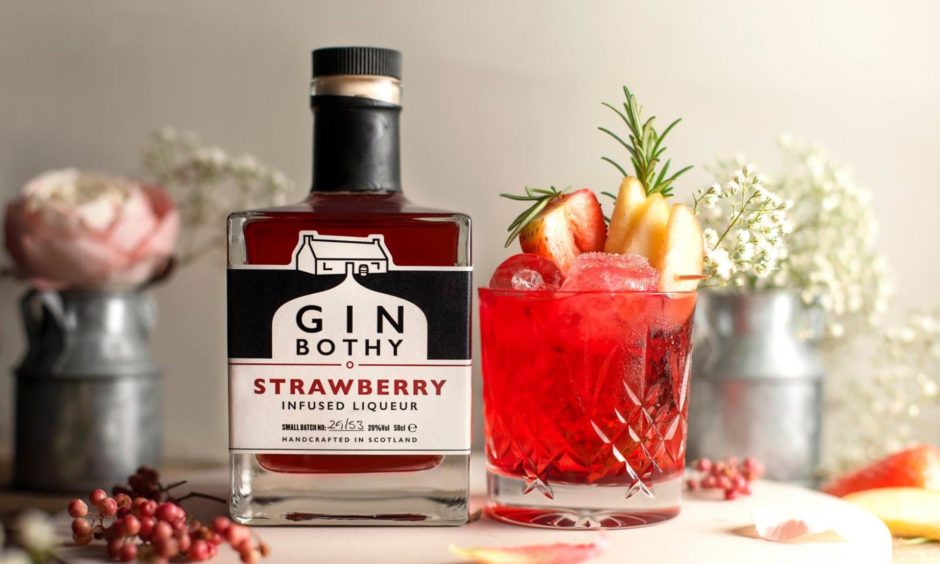 With gins being produced up and down the country, Julia Bryce has rounded up 10 must-try local brands for International Scottish Gin Day.
The Scottish gin scene has experienced a phenomenal increase since gin's popularity sky rocketed a few years ago.
Still continuing to ride the curve, the Scottish gin market is now home to more than 450 different gins all crafted by numerous brands across the country.
From those creating their own spirit on-site and housing their entire operation at their state-of-the-art premises, to those contract distilling, working with gin distilleries across the country to get their products bottled and away to market, there is a whole host of companies involved in the gin making process.
To celebrate International Scottish Gin Day tomorrow (October 24), an event dedicated to the juniper-based spirit, we have highlighted some of the gin brands leading the way in the industry both old and new.
Organised by The Gin Cooperative, International Scottish Gin Day will see a series of events take place online, with bars across the world also getting involved, too.
For more information on the day and how to take part, click here.
---
The Gin Bothy – Glamis, near Forfar
Launched by Kim Cameron, The Gin Bothy was inspired by her love of jam making and having surplus fresh berry juice that needed to be put to good use.
With a whole range of products including sloe, mulled, and gun shot gins, as well as fruit-infused flavours like raspberry, blueberry, rhubarb and strawberry, The Gin Bothy has something to suit all tastes.
Based at the gateway to the Angus Glens, Kim only uses locally-sourced produce including fresh Scottish berries, rhubarb and more in her products.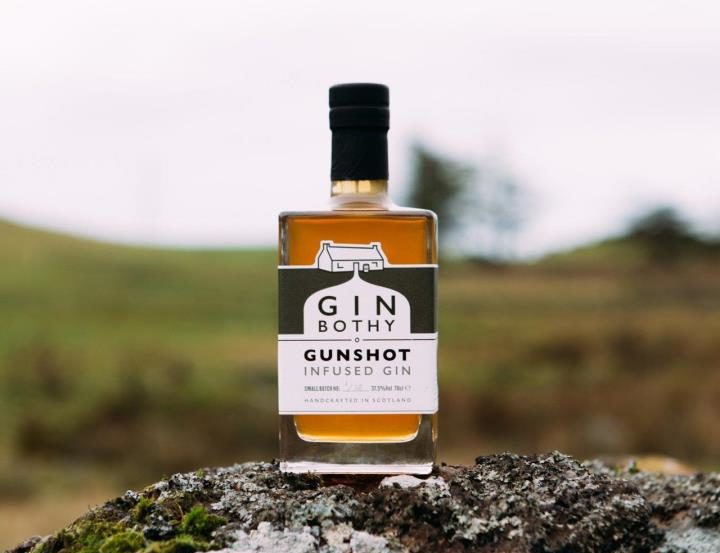 ---
Mackintosh Scottish Gin – Angus
A family affair run by a husband and wife team and their three daughters, Mackintosh Gin utilises a total of nine botanicals in its spirit with juniper and citrus the main focus.
It's best-known ingredient, fresh grapefruit, is what makes this gin stand out from the rest and what gives the gin its beautiful citrus finish. Bottled at 42% ABV the water used in the gin is collected from Blackwater Reservoir which is located in north west Angus.
---
Tayport Distillery Gin – Tayport
Creating their own unique base spirit from malted barley, Tayport Distillery's Wild Rose Gin boasts a floral finish, with hints of wild rose – as indicated in its name.
Launched throughout the pandemic, this gin features other botanicals including lemon peel, bay leaves, coriander, angelica and almond and is a smooth, yet slightly sweet gin which was voted Best Gin in Scotland by the IWSC awards 2020.
---
Ben Lomond Gin – Lomond Estate, Loch Lomond
Inspired by the beauty of Ben Lomond, Loch Lomond and The Trossachs, this brand offers a range of products from blackberry and gooseberry, raspberry and elderflower to the original.
Featuring 11 botanicals this London Dry style gin boasts botanicals, some of which are hand picked from the local area, Ben Lomond Gin combines soft berry sweetness with crisp citrus flavours.
---
Nadar Gin from Arbikie – Lunan Bay
Arbikie's field to bottle ethos features in each and every product it creates. Making the world's first spirit with a carbon footprint of -1.54 kg CO2e per 700ml bottle, Nàdar Gin is at the forefront of fighting climate change and biodiversity loss.
The brand also produces Kirsty's Gin – named after master distiller Kirsty Black – and AK's gin, which is distilled with wheat farmed on the Arbikie Estate.
https://www.instagram.com/p/CF605gUg9WB/
---
Persie Gin –  Bridge of Cally, Perthshire
Launched in May 2016, Persie Distillery has come a long way in four years with a series of products now available for customers to enjoy.
Run by husband and wife team Simon and Chrissie Fairclough, the duo have also launched a range of charity gins in partnership with Perthshire Abandoned Dog Society with £1 from every bottle donated to the charity.
---
Redcastle – Arbroath
Redcastle Scottish Gin is part of the Toll House Spirits company based in Arbroath. The firm launched its first original expression in July 2017 which boasts 13 botanicals and has three flavoured gin liqueurs including raspberry and pomegranate, blood orange and rhubarb, and passion fruit and mango.
https://www.instagram.com/p/CDWX_gPlU6F/
---
Eden Mill – St Andrews
Another Scottish gin champion, this brand is well known across the entire country and is home to a candy cane gin, a whisky-inspired variety and a brewing-inspired gin, too.
Offering a wide collection of spirits, the Eden Mill also has a mixology project which is a range of pre-mixed gin cocktails. From the classic Berry Bramble to a Love Bellini, not to mention a Roasted Martini Oak Gin cocktail, you're bound to find a drink you like in this every-growing collection.
---
The Dundee Gin Co – Dundee
Collaborating with a range of local causes, The Dundee Gin Co has a growing portfolio that not only tastes good, but is also steeped in history – especially its HMS Dundee Blueberry Celebration gin.
Making its own Dundee Cake Gin liqueur, the business is very much centred around highlighting the provenance of Dundee and the flavours associated with it.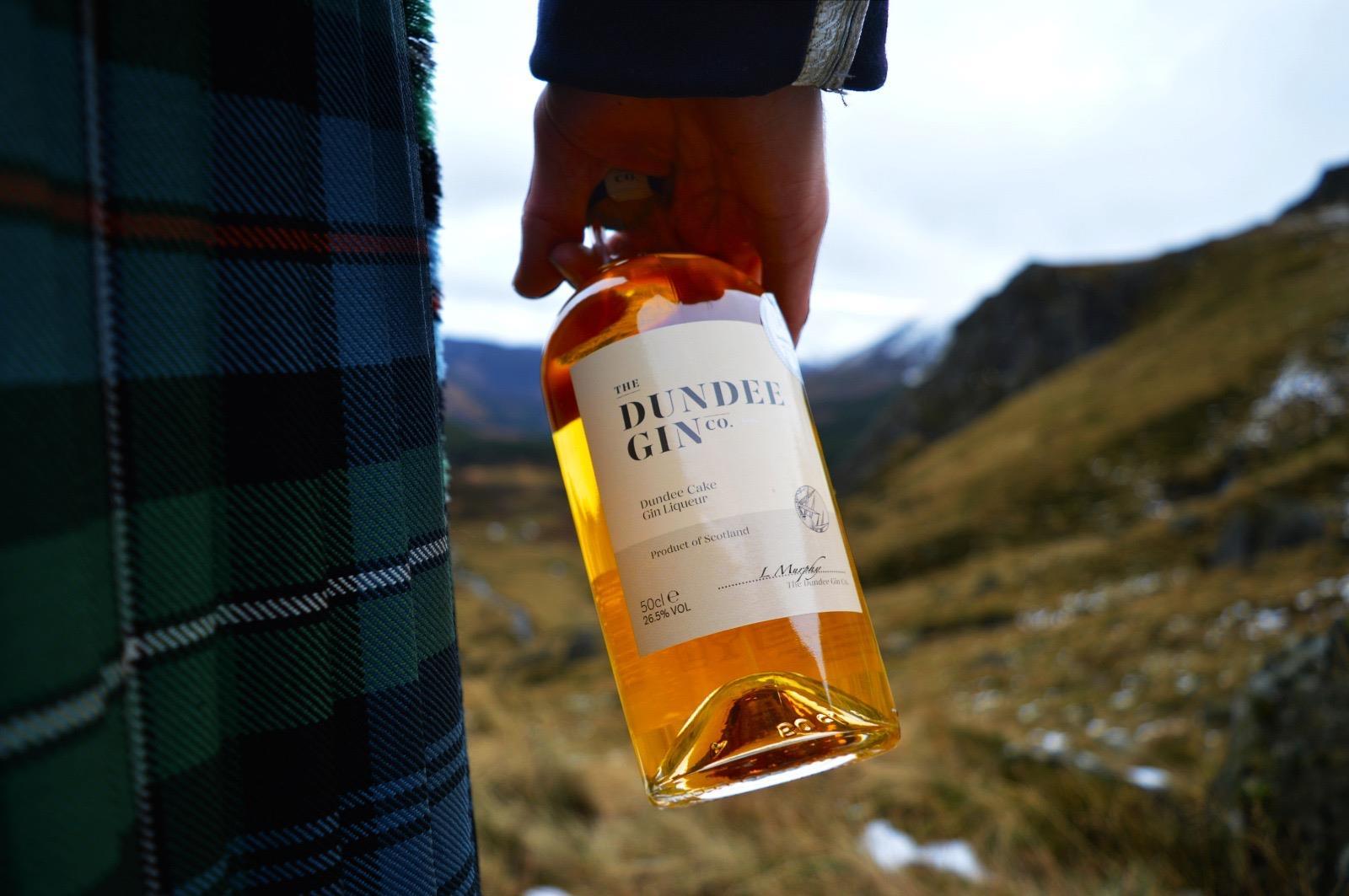 ---
Smithies Gin – Arbroath
Launched in August 2018 by Patti, Beth and Jill Smith, the three generations came together to create their very own gin which Patti could sell in her del, Smithies, which opened in the seaside town in 2000.
Adding a gin emporium in 2012, the Smith family have incorporated family history in their gin by using botanicals they grow in their garden where Patti's late father used to spend most of his days.
Offering four gins including a Honeycomb Old Tom, the original, a Rosemary Gin and a Spearmint Gin, the flavours complement the seasons and nod to the local larder.
https://www.instagram.com/p/CEtwd3lFoKx/
---
For more on Scottish gin…
What it takes to be one of Scotland's only sea kelp divers for Isle of Harris Gin
The innovative Scottish gin firms leading the way in drinks industry
Cocktail of the Week: Fix up this easy Eden Mill gin creation in moments