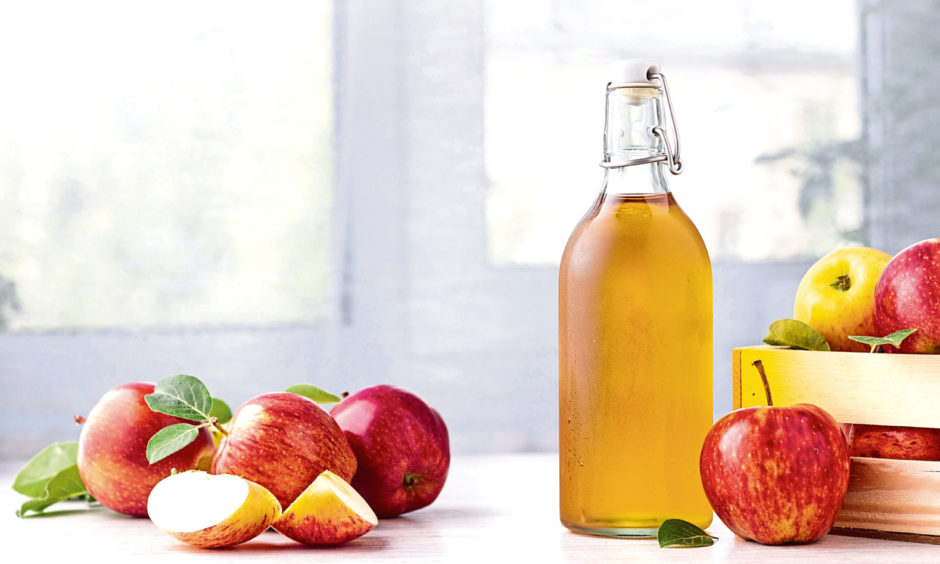 Just as the last lockdown introduced many of us to the delights of sourdough starters and Jim Lahey's No Knead Bread (a recipe for which is in Nigella Lawson's new book Cook, Eat, Repeat), I feel that any future domestic staycations demanded by our evolving tier system are going to be all about vinegar and fermentation, culinarily speaking at least.
There's something about autumn and winter that just inspires a damn good pickling session, where the sharp, breath-constricting fug of malt vinegar and spices merges perfectly with the mulch of wet rusty leaves outside your door.
That point, towards the dimming of the day, is my favourite time to be in the kitchen, hunkering down, radio on, happily oblivious to the harsh realities of the world outside.
It's such a joyful experience; I know it's a romanticised notion but pickling somehow feels as much a celebration of the bounty of the past as a pointer to a benevolent, safe future – one built around the safety of the larder rather than a panic room or an isolation tent.
T.S. Eliot
At those times I can think of nothing more life-enhancing than to hear the deeply resonant burr of Richard Burton reciting T.S. Eliot's Preludes while I prosaically pickle – my hands full of cinnamon sticks, mace, allspice and juniper.
It all becomes such a deeply transformative and immersive undertaking (the pervasive smell of a pickle factory will engulf even your knicker drawer) that anaesthesia from the world's horrors via acetic acid and poetic brilliance isn't much of a leap of faith.
Soon you will be in another world and the despair of the 6 o'clock news will be lost in the joy of creating something that no jar of Branston's could ever hope to replicate.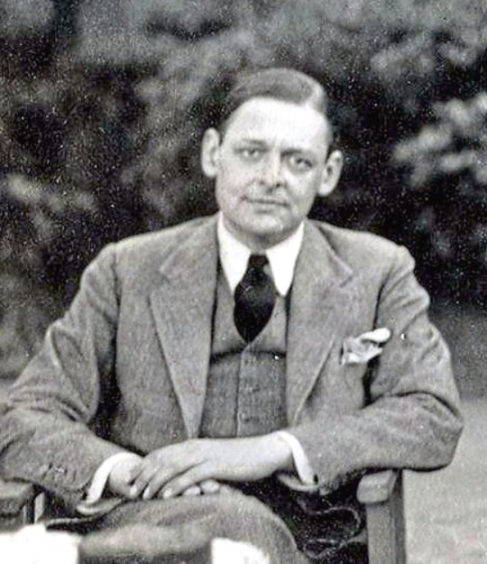 Unlike Eliot, though, we might not have the smell of steaks in passageways or newspapers from vacant lots as sensory inspiration but I do have the intoxication of open fires, woodsmoke and water; thus Eliot's verse so brilliantly capturing the burnt-out ends of smoky days, showers beating on broken blinds and chimney pots and the lighting of the lamps become easily relatable and even comforting.
The taste of vinegar
My love of vinegar knows no bounds.
Primarily, I drink it – although I recognise this is an acquired taste and certainly not one recommended by doctors or nutritionists. I also use it on the teenage spots which maddeningly reappear on my forehead at 61, and if I had any hair left I'd save on Aveda conditioner by rinsing my locks with it.
I use it to clean the kitchen, I gargle with it when a sore throat starts, and I clean mirrors with it. I even have a book about it by my bed – Angela Clutton's definitive The Vinegar Cupboard, a fascinating and invaluable tool for anyone interested in the subject.
Until recently I have always chosen from a reasonably small selection of vinegars, including just a few premium and therefore costly examples. Like extra virgin olive oil, you don't want to be wasting excellent vinegar in a dish that won't allow the subtleties of flavour to shine through, nor do you want to be using the cheapest malt vinegar for anything relying on nuanced enhancement.
When I lived in France it was very easy to get very good quality vinegar in the supermarket.
There Maille, known to most of us Brits for their excellent mustards, was my brand of choice and it was also cheap and much more readily available than it is here.
The French take vinegar and vinegar-making very seriously, perhaps because it's related to the equally serious business of wine. Most quincaillerie (hardware stores) will sell some form of vinaigrier, a stoneware pot with a spout from which wine will flow as vinegar in about a month.
Here in Scotland, versions can be found online at souschef.co.uk, although I feel that antique versions might bring more authenticity to the task, and also a Proustian whiff of remembrance of vinegars past.
My specialist everyday vinegar is Bragg's raw unfiltered apple cider vinegar, which not only contains the mother, it actually IS the mother.
Gelatinous mass
A vinegar mother is a gelatinous mass composed of a form of cellulose and bacteria from acetic acid; as the mother forms from fermenting alcohol it takes on a life that is actually spookily beguiling to witness.
Like a kombucha mother or even an over-fermented sourdough starter, it can look gross and alien but really, your mother is your best friend and will ultimately spawn other little mothers who will be equally helpful to your new reckless life as a vinegar maker.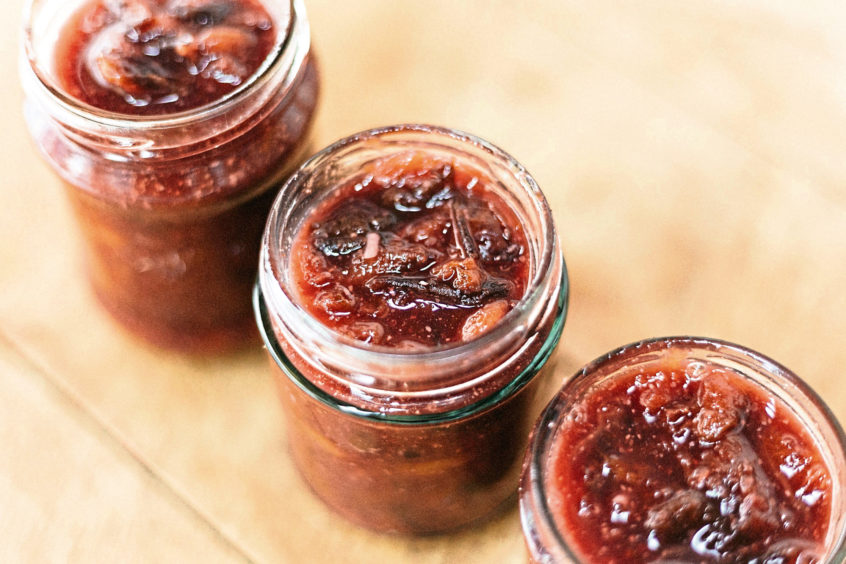 Bragg is an American brand which was established in 1912 and, just like the equally fantastic and ethical Dr Bronner's soap (founded in 1948), seems to embody the Californian ethos of healthy living in everything they do.
Both companies were right-on before hippies even discovered joss sticks and, even now, to look at a bottle of Bragg's apple cider vinegar or their equally classic liquid aminos (like a much healthier soy sauce) is to look at an enduringly reliable piece of history. It is this vinegar that I drink, often but not always diluted with water.
Much more information on Bragg, their products and their uses can be found on bragg.com
Moving into more gourmet vinegars yet staying away from the gold card territory of an aged balsamic, Womersley make an excellent selection of fruit and herb vinegars and other condiments and their range and recipes can be found at womersleyfoods.com
But my biggest recent vinegar discovery is here in Scotland and it is the amazing range produced by Orkney Craft Vinegar. Like Bragg's, Orkney's vinegar is a raw, unpasteurised, unfiltered living vinegar but, unlike Bragg, Orkney are pushing new flavours and methods which are intrinsic to their surroundings.
The company makes either a wine (honey, rhubarb, rosehip or seaweed) or a beer (malt) specifically to ferment into vinegar. The barley they use for their fantastic malt vinegar is bere barley, an ancient grain unique to Orkney.
Ingredients for each wine vinegar are foraged by hand on the island. A partnership with local whisky distillery Highland Park means that a supply of whisky-soaked bourbon and sherry casks is available; these casks, along with Highland Park peated malt, are used to create the brand's malt vinegar.
A range of seven vinegars is currently available and, of the five I have tried, all are notable and worthy of your attention.
The honey and meadowsweet (£8.50) is my favourite, a complex elixir produced from blossom honey being used to make mead, infused with meadowsweet flowers and then fermented a second time to make the vinegar. It's absolutely fantastic!
Other loves
Other loves (and I have used one of these vinegars daily since I bought them) are the deep notes of the Highland Park Malt (£10.50), the bere malt (£10.50) and the outstanding sugar kelp (£8.50). If you are looking for a way to add complex notes derived from an alchemical understanding of flavours, Orkney Craft Vinegars are what you should try. Great stuff!
All this experimentation with complex vinegars could really only lead us to one place in Fife for one of our final pre-Tier 3 meals. For this we didn't want fuss and, to be honest, we didn't want a complete reinvention of the wheel. We wanted fish and chips but with a twist, in acknowledgement of the complexities of the vinegars I'd been using. This took us to Haarbour in St Andrews, the new venture from chef Dean Banks.
Taking in the Haarbour
Haarbour is great and it largely succeeds in its aim to make fish and chips into a new experience. Billing itself as a seafood restaurant with a fish and chip takeaway, their website (which needs a good proof-reader, incidentally) promises produce of "better quality, locally sourced and served in a new "gramable" fashion to tailor to a more modern food generation."
Although much of this marketing nonsense is hugely annoying and the use of the word "gramable" is naff beyond belief, the proof is in the eating – and we ate well. It's a clever menu, combining tradition with innovation, such as the Korean haddock with sesame tempura, gochugang mayo and kimchi chips (£16) that I loved.
Gochugang, a pungent Korean chilli paste, is set to be one of the defining flavours of the moment, not least due to its recent popularisation by Nigella. Here it added a nice punch to the mayo, but it was still the excellent fish that was the star of the show.
The crab brioche I also had (£7.50) was a riff on the now classic crab doughnuts which proved such a hit in London when Nuno Mendes debuted them at the Chiltern Firehouse.
Haarbour is good and I will be returning often.
The Vinegar Cupboard by Angela Clutton published by Bloomsbury Absolute
Orkney Craft Vinegar, mail order available. w: orkneycraftvinegar.com
Haarbour, 3 Alexandra Place, St Andrews, KY169XD. t: 01334 467911. w: haarbour.com
Read more in this series:
An Italian island trip has Murray Chalmers celebrating all things Sicilian
Foraging for smokies in Arbroath helps to warm the cockles, says Murray