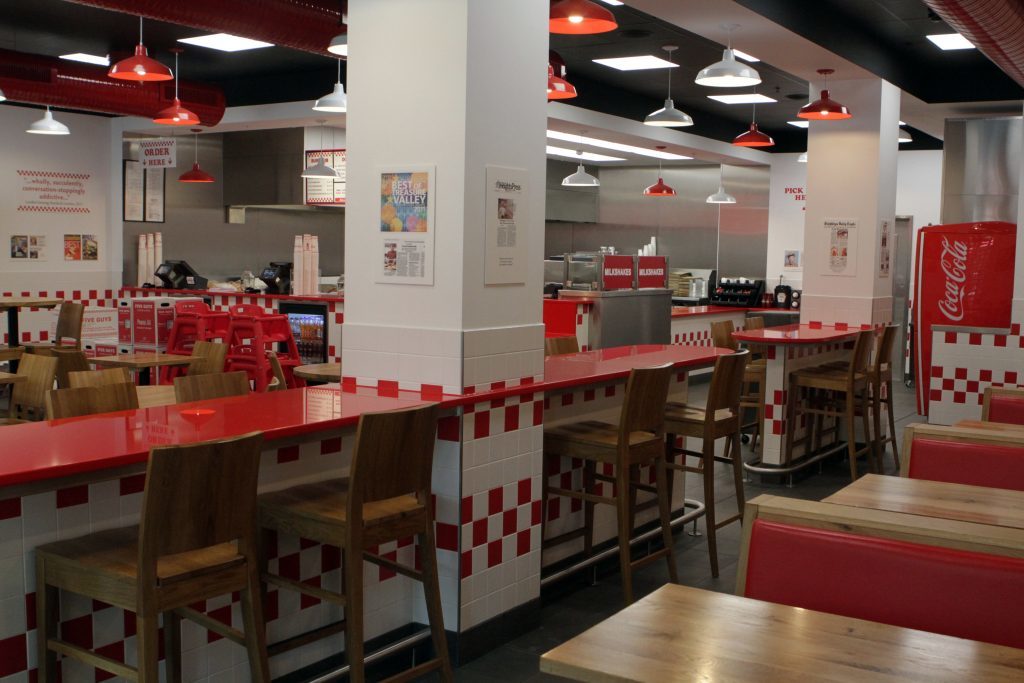 What is it?
Part of the Five Guys fast food chain, it's a newly-opened made-to-order burger joint in Dundee's Overgate shopping centre.
First impressions:
It's almost impossible to miss while walking through the shopping centre, with its bold, red signage. As we stepped over the threshold into what felt like a typical American diner, the loud music and smell of freshly-flipped burgers hit us. The mix of wooden tables, booths and high-gloss benches and stools caters to individuals grabbing a quick bite, or those wanting to make more of a meal out of it. Another nice touch was the free peanuts for customers to help themselves to while waiting.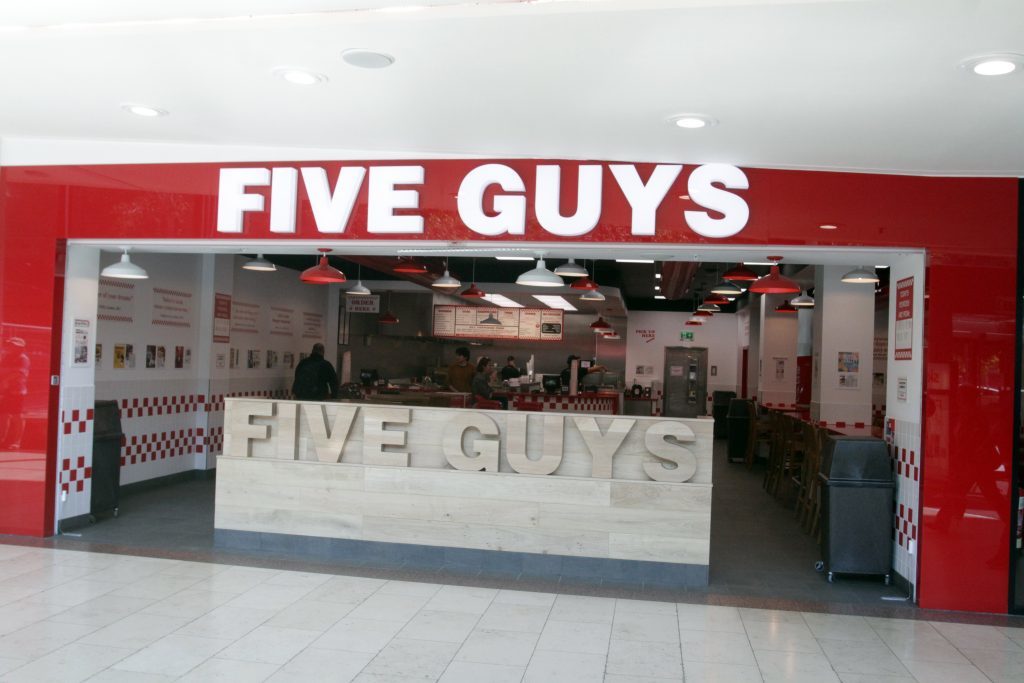 What did you have?
I chose the hamburger option and added lettuce, pickle, mushrooms, jalapenos and BBQ sauce, while my partner went for the cheeseburger with pickles, lettuce, tomato, onion, mustard and ketchup. For the little ones, we opted for two little cheeseburgers with tomato sauce. After being advised by the server that two large portions of fries were too much for four, we instead decided on a little side of Cajun-style chips and a large Five Guys-style bag to share. With two refillable soft drinks, our bill came to just over £38.
Much of a wait?
Not at all. By the time I'd got double trouble sat down and sorted, our order number was already being called out by our server.
How was the food?
Absolutely delicious. My other half even went as far to say it was the best burger he'd ever had. All of our patties were juicy and packed full of flavour, with each topping cooked to perfection. And, much to our delight, we discovered both the adults' sandwiches contained two burgers. And the fries were just as much to write home about.
Cooked in peanut oil with the skins still on, they were crisp on the outside and fluffy on inside – just how a good chip should be.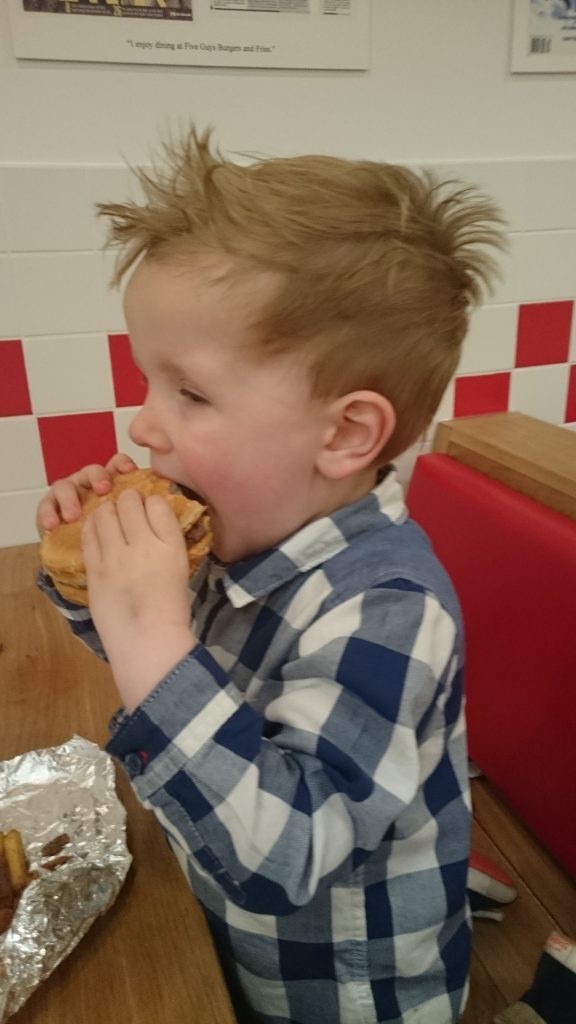 Good for kids?
The little ones loved the loud music and the jolly atmosphere made for a relaxed dining experience.
Good for parents?
Young or old, there's something for everyone
Would you go back?
Most definitely, yes. And with more than 250,000 possible ways to order your burger, there's plenty to keep us going back.
Contact:
Overgate Shopping Centre, Dundee, DD1 1UF. T: 01382 221922. W: www.fiveguys.com