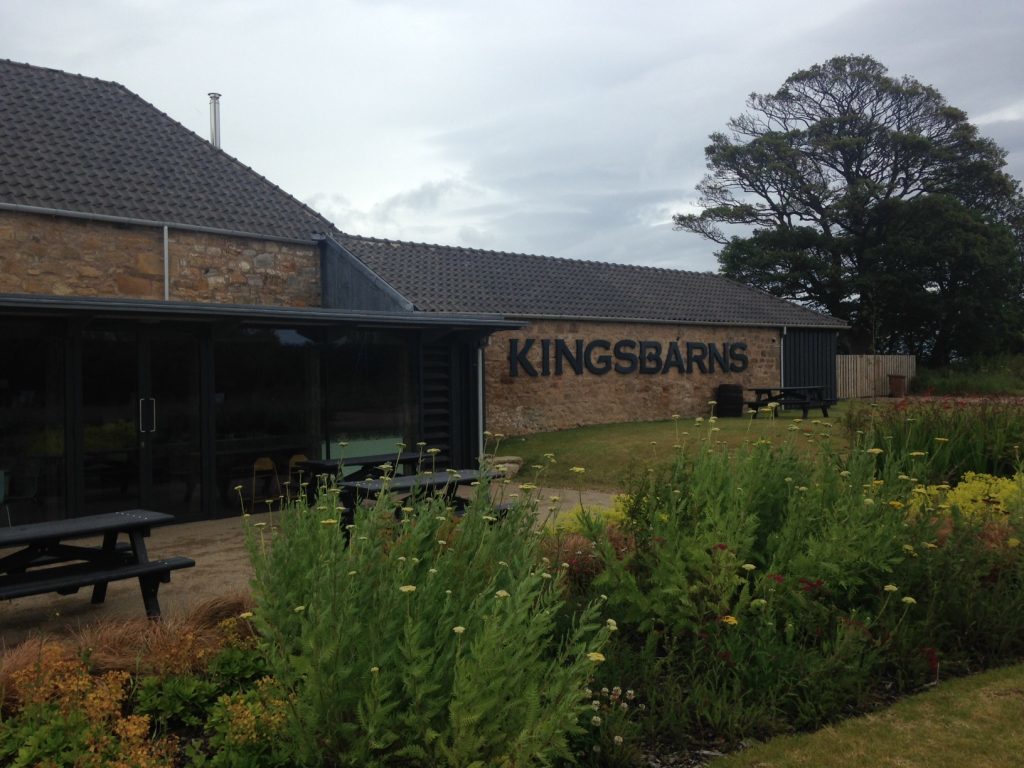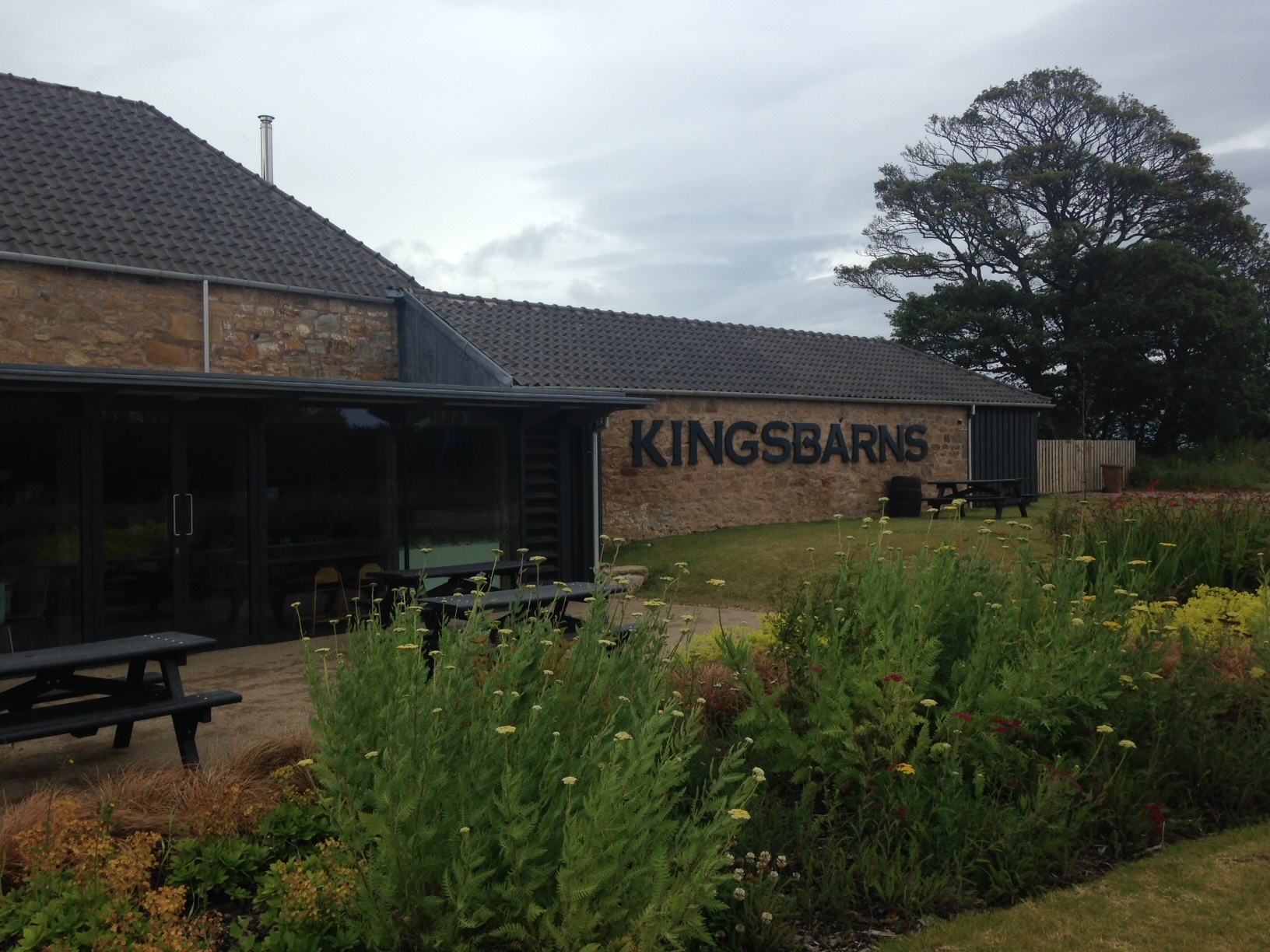 What is it?
Cafe at the distillery selling locally sourced soups, breads, sandwiches, cakes and scones.
First impressions?
Lovely tranquil location on the Cambo Estate, and clean modern cafe with lots of seating outside, including some benches undercover.
What did you have?
Mum ordered the Spanish surprise soup with crusty bread (£4.95)and a cheese and honey roast ham sandwich (£4), Dad asked for a cheese and tomato toastie (£3.50) and our wee lad fancied the kids' cheese and ham toastie (£3). With a couple of tray bakes, a strawberry milkshake and a coffee the total came to around £27.
Much of a wait?
The distillery was quiet on this particular Sunday afternoon and so it didn't take long to get served. It's a counter system but we were told our soup and sandwiches would be brought to us, We opted to sit outside as we had the dog with us, and the food arrived less than 10 minutes after we ordered.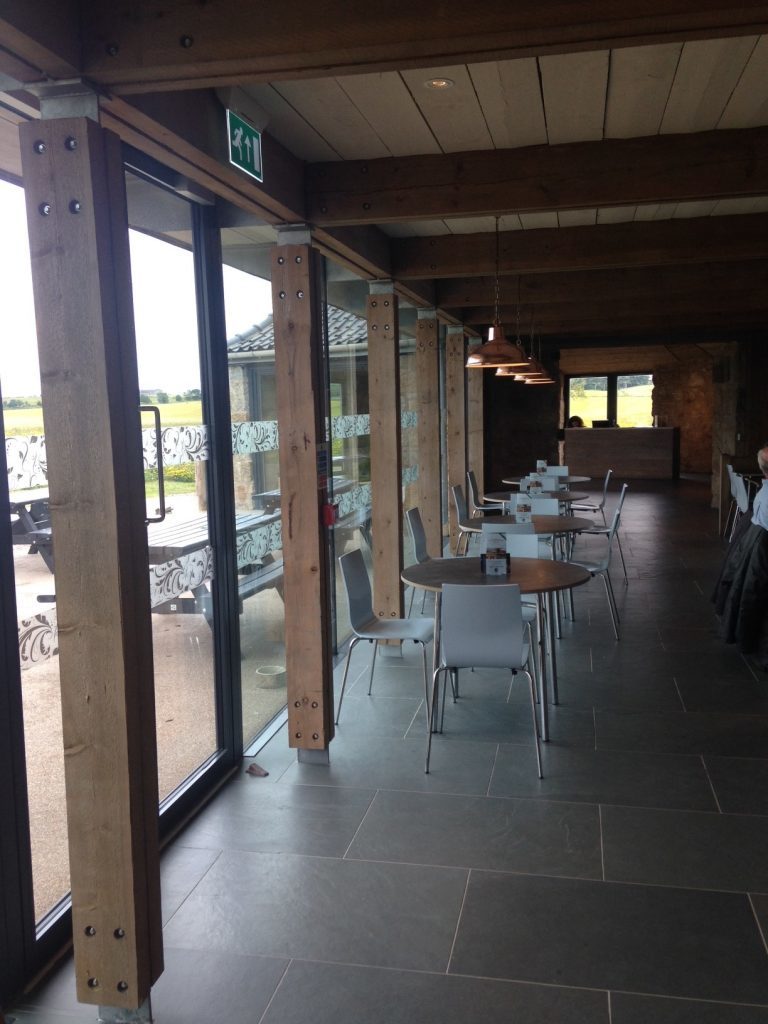 How was the food?
The soup was a spicy version of tomato and basil and came with two thick slices of artisan bread – delicious! The sandwiches and toasties were all made on the same bread and were generously packed with local Anster cheese and quality ham and tomatoes. The tray bakes were to die for and the milkshake was declared the best ever.
Good for children?
While a trip round a distillery might not appeal to kids, there's loads of room to run round outside and you can walk through Cambo woods to the seashore. There were several choices for kids on the menu and enough cakes to keep them happy!
Good for the rest of the family?
The cafe itself is spacious and appealing and the outside are was pleasant. A bowl of water was brought for our dog as soon as we arrived which was a nice touch. The menu offers a good selection of good, wholesome light meals – they don't have the facilities for hot meals so a welcome relief from chips and burgers. There are distillery tours and a well-stocked shop for whisky buffs.
Would you go back?
Definitely – can't wait to sample more of the mouth-watering menu.
Score: 5/5
Contact: Kingsbarns Distillery, East Newhall Farm, Kingsbarns, St Andrews KY16 8QE. T: 01333 451300. W: www.kingsbarnsdistillery.com