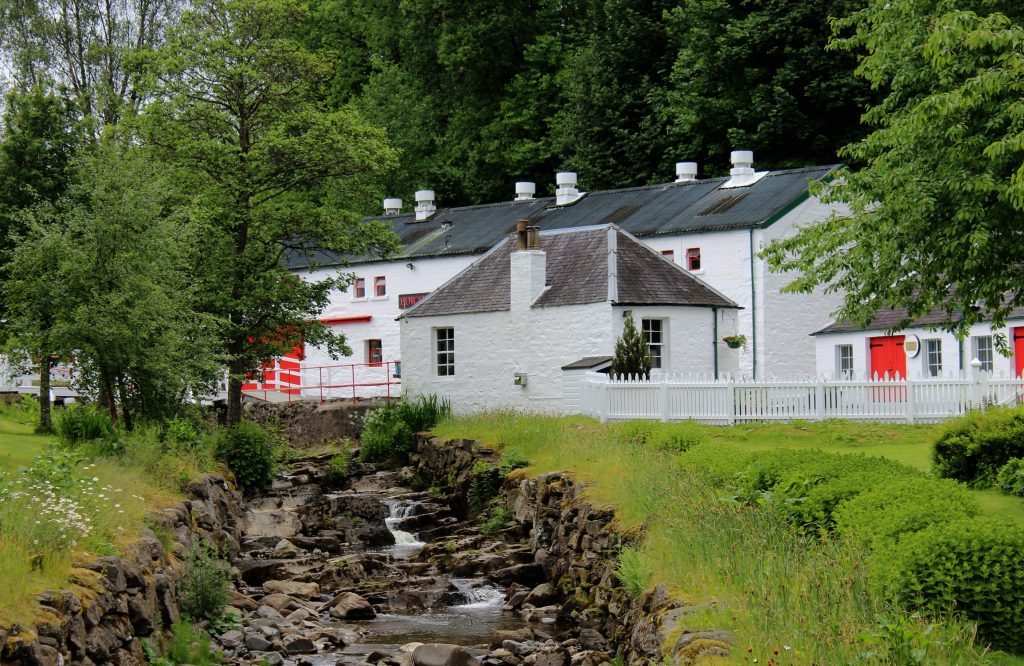 Two distilleries in the Courier area are undergoing major changes, yet neither is making the kind of headlines one would expect.
Edradour near Pitlochry is building a whole new distillery – and Tullibardine at Blackford has recently expanded into the vacated Eaglesgate retail centre, yet coverage of both developments has — it seems to me — been relatively muted.
Edradour has long faced a conundrum. For many years it was described as Scotland's smallest distillery, but it was also one of the most popular, with coaches packed with tourists inching down the single track road to the distillery throughout the summer months.
Dotted along a gushing burn, its whitewashed, red-doored buildings were every visitor's paradigm of a typical whisky distillery. It still received malt by the one-ton bag, while others took it in by the 30-ton artic load, and draff is still hand-shovelled out of the Victorian cast-iron mashtuns.
Demand for its single malt increasingly outstripped supply. Hence the need to expand and build a new distillery that should more than double output. Site work started in the spring upstream from the current distillery, with the first new spirit hopefully being distilled in late 2017 or early 2018.
Not that the original distillery is being phased out or mothballed. Production will continue, doubtless to the delight of visitors, for decades yet.
Tullibardine was for years the main attraction beside Blackford's struggling Eaglesgate retail centre that never lived up to its original hopes. Baxters of Fochabers had a large shop and restaurant there, along with outlets for shoes and outdoor clothing. All closed some time ago and Tullibardine are converting the entire complex into warehousing and a bottling hall.
The distillery was bought several years ago by the Burgundy-based French family firm of Picard, who already owned the Highland Queen brand. The expansion seems a shrewd and logical move, as the distillery needed more warehousing and bottling was for decades contracted out to firms some distance away.
The distillery visitor centre remains open all year round, with tours ranging from £8 – including two drams –up to £25 (whisky and chocolates) or £27 (bonded warehouse tour).