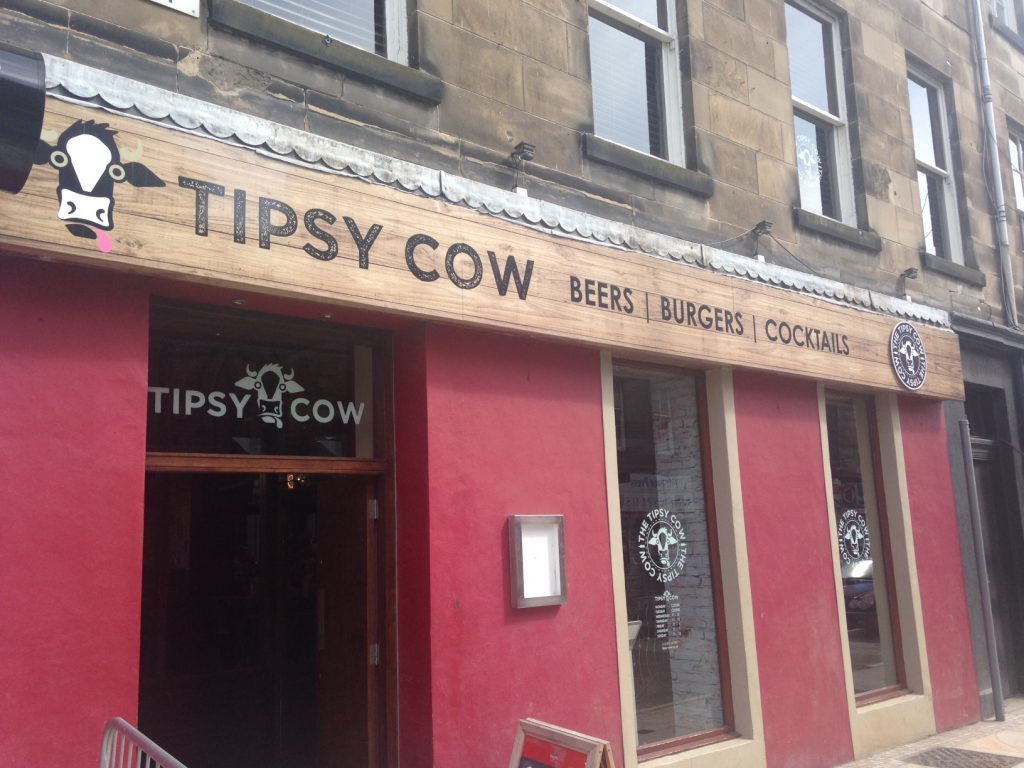 What is it?
A fairly recent addition to the town's restaurant scene, it's a burger bar and eaterie at the far end of Kirkcaldy's High Street.
First impressions?
Spacious, on two levels, but the deep red walls gave it a slightly dark feeling. It was fairly quiet and a very pleasant young member of staff came to meet us at the door and showed us to a table.
What did you have?
Dad had the steak and blue cheese sandwich (£7), Mum had the soup and bread (£4) and our daughter had the kid's fish goujons, which also came with a drink and an ice cream for £4.50. With a big brownie sundae and drinks the total came to £24.20.
Much of a wait?
Even though it wasn't very busy we had to wait almost 20 minutes for our food.
How was the food?
Dad's steak sandwich was very tasty although it could perhaps have had a bit more steak in it. The soup was delicious but Mum was disappointed that instead of crusty bread or roll, she got two tiny slices of melba-style toast. The kid's goujons meal deal was the best value by far and the fish and french fries were wolfed down with relish. The brownie sundae, which took a while to appear, came served in a banana float dish which was a bit odd and the brownie pieces were rather hard and was lacking that quintessential gooeyness.
Good for children?
The kid's menu had a good selection and was very well priced. The staff were welcoming to children and there were high chairs and plenty of room for buggies.
Good for the rest of the family?
There was an extensive burger offering on the menu and next time we would probably choose from these as burgers are Tipsy Cow's main speciality. They also have a great range of craft beers and cocktails. The restaurant is only a stone's throw away from Kirkcaldy's main shopping area.
Would you go back?
Yes. The young staff were really pleasant, patient and helpful and deserve top marks even if the food doesn't. The food could do with coming out a bit quicker and being slightly bigger portions. Generally, though, Tipsy Cow is trying hard.
Score:  3/5
Contact: :  Tipsy Cow, 50 High Street, Kirkcaldy KY1 1NA. T: 01592 641950. W: www.tipsy-cow.co.uk