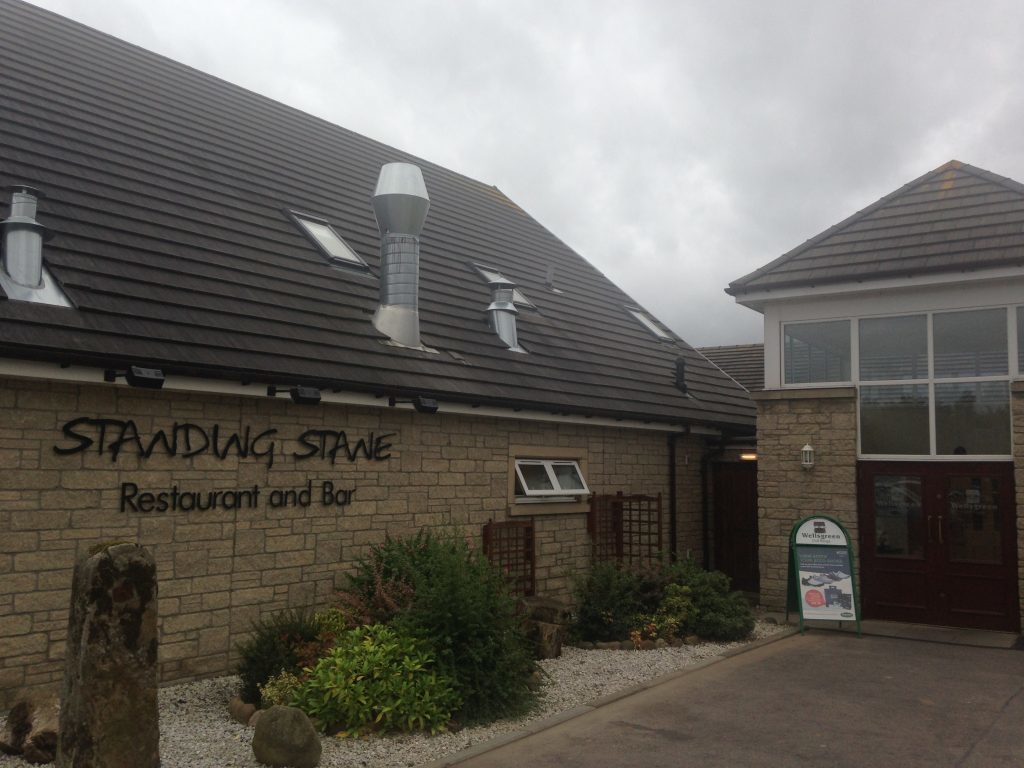 What is it?
Large restaurant and bar within the golf club on the main road between Leven and Kirkcaldy.
First impressions?
Spacious, with lovely views over the course, and well furbished – even the menus had posh wooden covers.
What did you have?
Dad opted for the ciabatta with local Puddledub minute steak with fried onions and coarse grain mustard may (£5.60), Mum chose the soft toasted haggis roll, and our small daughter had the kids' menu – for £6, you get main meal (she went for the homemade macaroni with garlic bread or fries), an ice cream and a drink. Desserts were a slice of cheesecake (£4.90) and sticky toffee pudding at £4.95. With drinks the total came to a little over £30.
Much of a wait?
It took a while for a member of staff to come and take our order but the food appeared fairly swiftly after that.
How was the food?
The ciabatta was well filled with succulent steak and onions, and the roll had two slices of haggis but came with no other adornments. The macaroni cheese was creamy and cheesy and went down a treat. So far, so good. However, the cheesecake slice (forest fruits) was a tiny sliver about an inch at its widest point and only a sorry half inch or so high – not worth nearly a fiver! It was almost certainly shop bought and an all-round disappointment. The sticky toffee pudding and ice cream were received with no complaints.
Good for children?
There's a good menu for kids, and plenty of room for wheeling pushchairs around. The atmosphere is a little staid though and probably not great for very young kids.
Good for the rest of the family?
There's a good choice on the menu, including lots of hot meals if you want something more substantial. The food is generally of a good standard but the staff could do with cracking an occasional smile. We could have also done without one member of staff hanging up decorations for a 60th birthday later in the day on the windows right by our table while we were eating.
Would you go back?
Possibly.
Score: 3/5
Contact: :  Wellsgreen Golf Range and Restaurant, Windygates, Leven, Fife KY8 5RU. T: 01592 712435. W: www.wellsgreen.co.uk