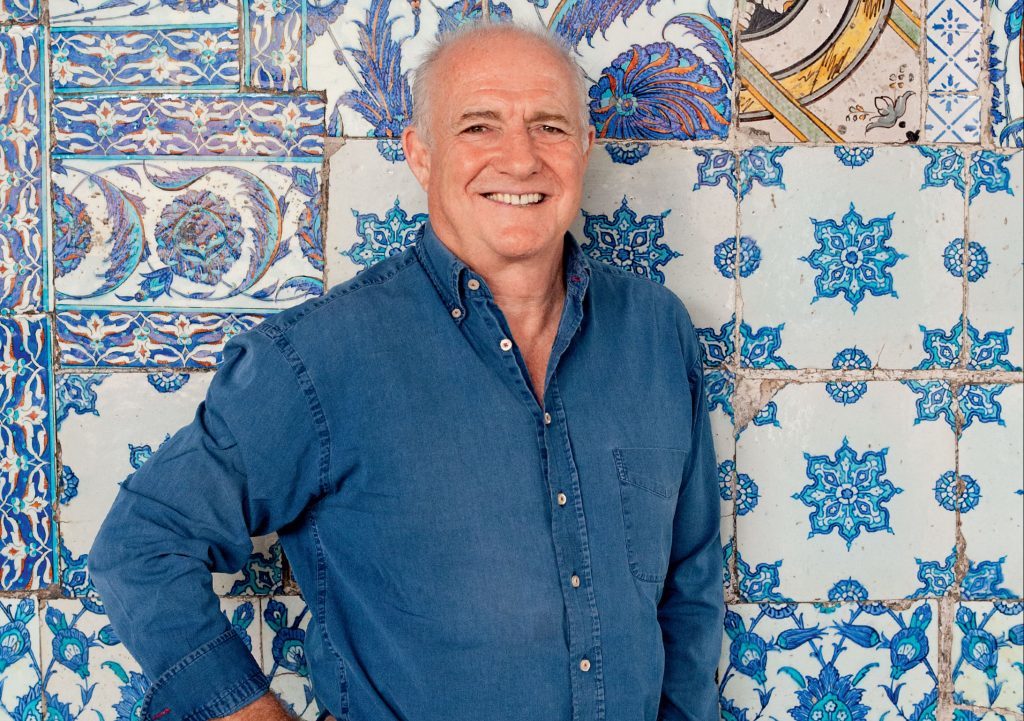 He may be approaching 70, but restaurateur and cosy TV stalwart Rick Stein is still simmering with enthusiasm for his craft – and has no plans to slow down. He tells Gemma Dunn why life's too short not to enjoy the good stuff
Rick Stein's latest foodie mission, Long Weekends, is all about enjoying life's simpler pleasures.
"It's what we do really," quips the 69-year-old seafood maestro, who over the years has cooked for a host of famous faces, including the Queen.
"I'll leave campaigning cookery to other people – people like Jamie Oliver and Hugh Fearnley-Whittingstall who do a fabulous job. For me, it's about saying, 'Hey! We're alive', and what's the best part of being alive? Eating and drinking… apart from the obvious," he adds with a chuckle, "so let's enjoy it while we can!"
For those who haven't caught Stein's BBC Two food-travelogue series, picture a colourful culinary adventure that follows the chef as he embarks on a string of European weekends, in search of good food, wine and traditional recipes.
Meeting at the office of his London publishers, Stein – who splashed onto the foodie scene in the Nineties, with his early seafood cookbooks and TV series based on his life as owner of The Seafood Restaurant in the fishing port of Padstow, Cornwall – cuts a relaxed figure, excitedly reeling off vivid anecdotes of Palermo's bustling markets and late-night dining in Thessaloniki, Greece.
"It's great fun. Crikey – to be paid to go off to these cities," he notes, rolling up his shirt sleeves as he speaks. "For most people that work during the week, having a weekend off is wonderful anyway. But if you add a bit of travel, it makes it so special."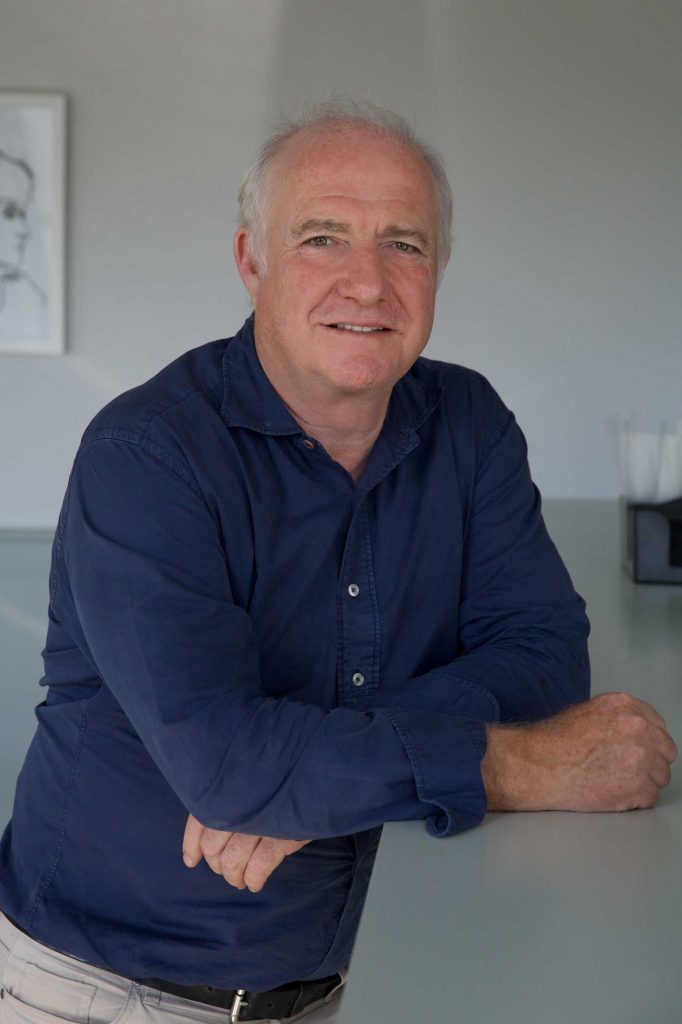 For a man who has now written more than 20 bestselling cookbooks, and incurs coos of 'I love him!' at the mere mention of his name, the decision to pen a tie-in book for this latest series was a "no-brainer".
There are sections dedicated to Friday night suppers, substantial Saturday brunches and Sunday dinners, and the tome is intended to inspire in two ways – as a travel guide for the destinations visited while compiling the recipes, and as a go-to guide for those keen to cook for family and friends at home.
"If you're cooking for your family during the week, you tend to stick to things you know because you haven't got time. But at the weekends, you might well try something – and this is what this book is all about, really."
And the Oxford-born restaurateur (he moved to Padstow in the early-Seventies, shortly after completing his English degree at Oxford) certainly knows a thing or two about rousing enthusiasm in the kitchen, after decades of small-screen appearances on the subject, and having built an empire that includes six acclaimed Cornish restaurants, a seafood cookery school, delicatessen, patisserie, fishmongers, gift ship, pub and cocktail bar.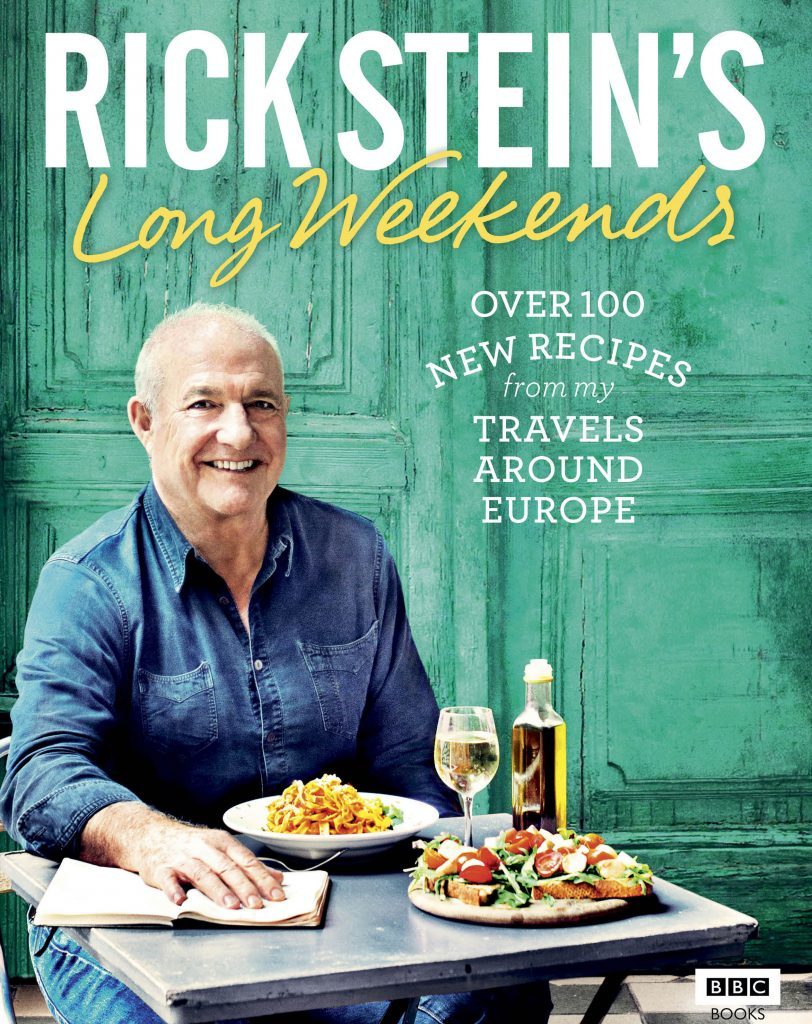 As a result, Padstow residents once dubbed their area 'Padstein', but in recent years, Stein has also expanded, and now has restaurants in Winchester, Poole's Sandbanks, Marlborough – and the sunnier climes of Mollymook, Australia.
"People say, 'It's crazy, your life', but it's not really," he says, after detailing how he splits his time between Chiswick (where he now lives most of the time), Padstow (where he still spends lots of time) and Australia (where he visits three times a year – and also where he first met his second wife, Sarah).
"I like travel, I don't find it stressful."
As for plans to open more eateries, he's not sold on the idea of a chain, but likes to focus on offering opportunities to people with "considerable skill", as he takes a step back from the day-to-day running of the business.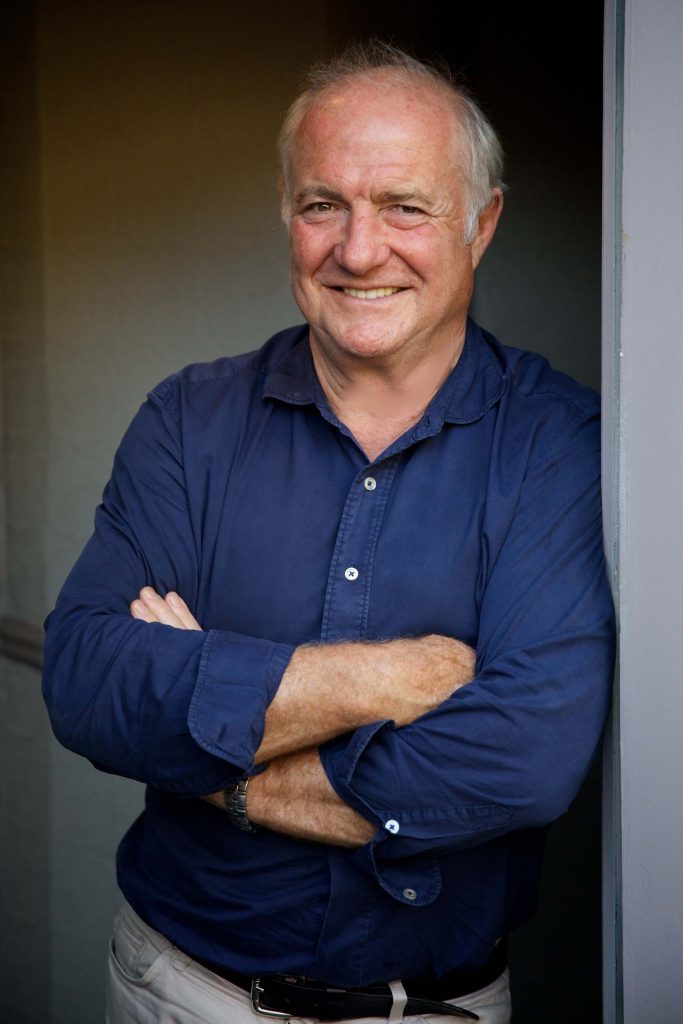 "I'm 69 – I couldn't do what my chefs do now, I just wouldn't have the energy," says the father-of-three, who turns 70 in January.
"I'm lucky. Because I have such great managers, I can do less and less, but still have an overall feeling for how the business is going," he adds, praising his sons (Edward, Jack and Charlie) and ex-wife Jill for their hand in the design, food, wine and decor fronts.
"If I want to retire, I will, but I don't think I will, to be honest," Stein reasons. "I don't see why I should!"
Fancy a taste of Stein's weekend adventures? Here are three recipes from his new book to try at home…
:: SOUTZOUKAKIA (Meatballs in tomato sauce with cinnamon & cumin)
(Serves 4)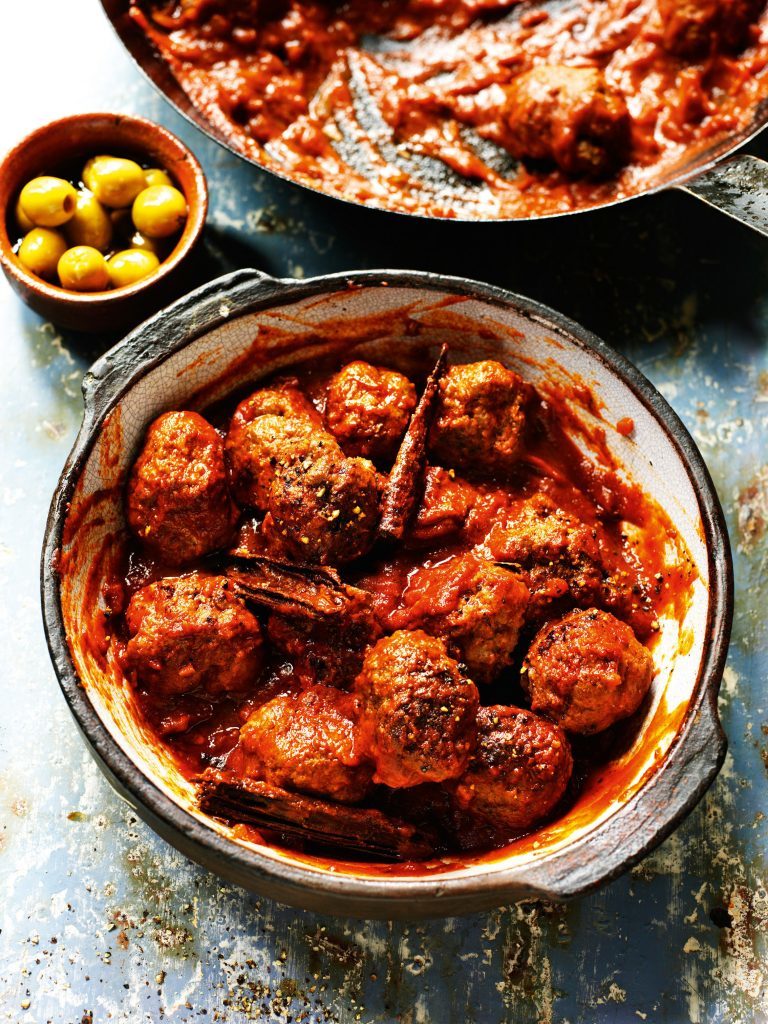 For the meatballs:
500g minced beef
2 cloves garlic, finely chopped or grated
1 egg, beaten
1/2tsp ground cumin
1/2tsp dried oregano
2 slices stale white bread (about 100g), soaked in red wine and squeezed dry
1/2tsp salt
12 turns black pepper mill
3tbsp olive oil
For the tomato sauce:
1 onion, finely chopped
1 clove garlic, finely chopped
3tbsp olive oil
5cm cinnamon stick
1tsp ground cumin
1tsp sugar
150ml red wine
1tbsp tomato paste
500ml passata
1/2tsp salt
12 turns black pepper mill
Mix together all the ingredients for the meatballs except the olive oil and, with wet hands, mould into 20-24 rugby-ball shapes. Heat the oil in a frying pan over high heat and fry the meatballs until golden on all sides, or grill on a griddle pan if you like grill lines on the patties.
Make the tomato sauce by sweating the onion and garlic in the olive oil with the cinnamon stick, cumin and sugar until soft, about 10 minutes over medium heat. Add the red wine and bring to the boil, then reduce the heat to medium again. Add the tomato paste and passata, season with the salt and pepper and cook until slightly thickened, about 20 minutes.
Add the fried meatballs and simmer for 20-30 minutes with a lid on the pan until cooked through, adding a little water if the sauce is too thick.
:: SICILIAN FRITELLA RISOTTO
(Serves 4)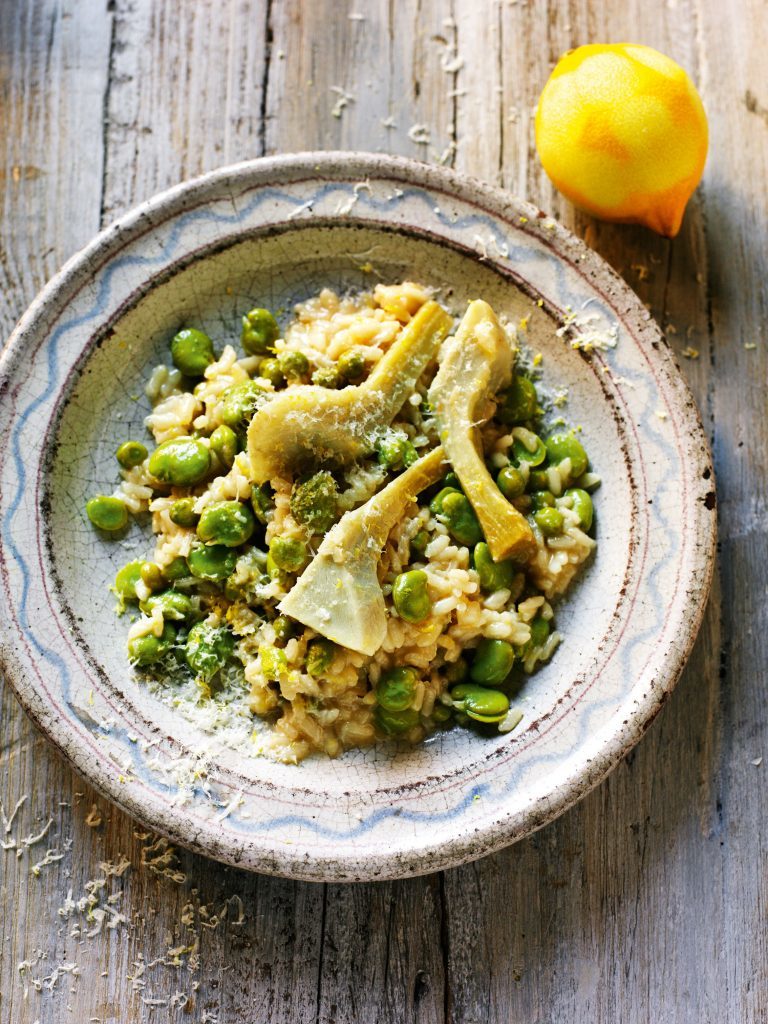 3 globe artichokes
Juice 1 lemon or 1tbsp white wine vinegar
1-1.2L vegetable stock (see below)
40g butter
3tbsp olive oil
1 onion, chopped
1 clove garlic, chopped or grated
300g Arborio or carnaroli rice
125ml dry white wine
200g fresh broad beans, double podded if not young (600-700g weight in pods)
200g fresh peas (about 600g weight in pods)
Zest and juice 1/2 small lemon
1/2-1tsp salt
8 turns black pepper mill
70g pecorino, freshly grated
For the vegetable stock:
(Makes about 2L)
1 large onion
2 large carrots
1 head celery
1 bulb fennel
1 bulb garlic
Handful thyme sprigs
3 bay leaves
1tsp salt
15g dried porcini mushrooms
3L water
To make the stock: Peel and slice the vegetables; you don't need to peel the garlic. Put everything in a large pan with the water and bring to the boil. Simmer for an hour, then strain through a fine or muslin-lined sieve. If not using immediately, leave to cool, then refrigerate or freeze.
When ready, prepare the globe artichokes. Remove the stem to within 1cm of the base. Peel off the outer leaves until you reach the pale-coloured centre. Remove the hairy choke with a teaspoon. Pare off any remaining outer leaves with a sharp knife. Cut into six wedges and plunge into a bowl of cold water, to which you've added the lemon juice or vinegar to prevent it discolouring.
Heat the stock in a saucepan. Melt the half the butter with the olive oil in a wide pan over medium-low heat and sweat the onion and garlic for five to 10 minutes until soft. Add the rice and stir well to coat the grains. Add the white wine and stir until it has been absorbed by the rice, then start adding the vegetable stock a ladleful at a time, stirring until it is absorbed, which will take about 20 minutes.
After about 12 minutes, in a separate pan, cook the artichoke wedges in boiling water for five to seven minutes until tender. Remove from the water and set aside. Add the broad beans and peas and boil for about three minutes, then drain. Add the cooked vegetables to the risotto and heat through.
Remove from the heat and stir through the lemon zest and juice, the remaining butter, salt to taste, pepper and half the pecorino cheese. Serve immediately with the rest of the pecorino cheese.
:: APFELKUCHEN (German apple cake)
(Serves 8)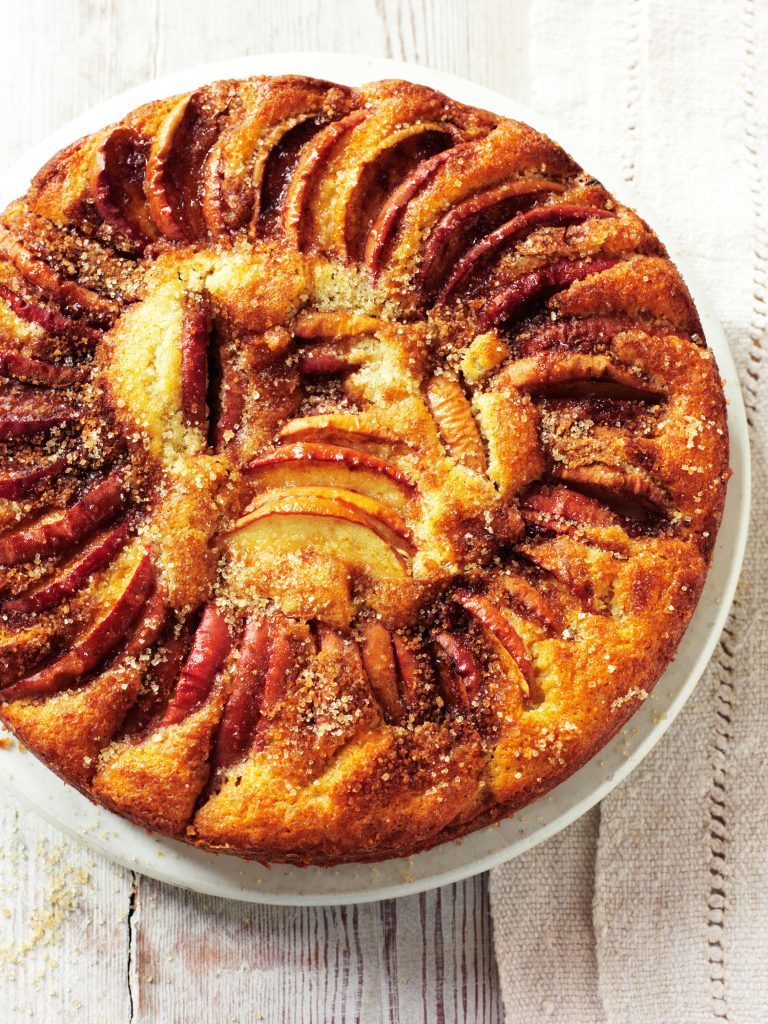 2 dessert apples, peeled, cored and cut into fine wedges
1tbsp lemon juice
125g unsalted butter, softened
140g golden caster sugar
3 eggs, beaten
225g plain flour
2tsp baking powder
1/2tsp salt
75ml full-fat milk
For the topping:
1 1/2tbsp demerara sugar
1/2tsp ground cinnamon
Whipped cream, to serve
Heat the oven to 170C/gas 3. Butter and line a 23cm cake tin.
Coat the apples in the lemon juice and set aside. In a large bowl, beat together the butter and sugar until pale and fluffy using an electric beater. Add eggs and beat until smooth. Sift in the flour, baking powder and salt. Mix until well incorporated. Slowly add the milk, mixing well after each addition until you have a smooth batter.
Transfer the batter to the cake tin. Arrange the apple wedges in a spiral over the batter. Mix the sugar and cinnamon together and sprinkle on top. Bake in the middle of the oven for 40-45 minutes, until a skewer inserted in the centre of the cake comes out clean and the top is golden.
Remove the cake from the oven and cool for 15 minutes in the tin. Run a knife around the edges and turn out on to a wire rack. Serve warm or at room temperature with whipped cream.
:: Rick Stein's Long Weekends by Rick Stein, with photography by James Murphy, is published by BBC Books in hardback, priced £25. Available now
THREE OF THE BEST… Egg gadgets
:: 6 Boiled Egg Cooker & Poacher, £17.99 (Lakeland)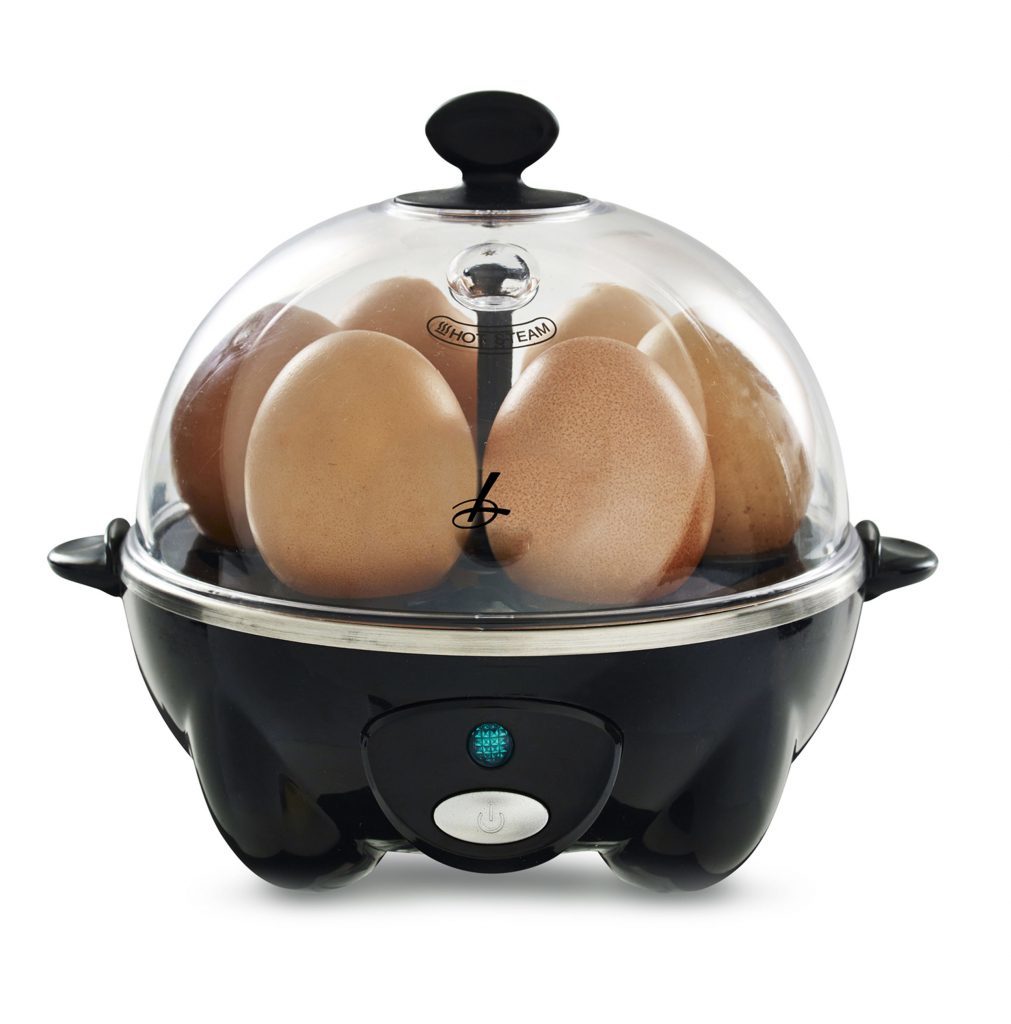 How do you like your eggs in the morning? Whether boiled, poached or as an omelette, this nifty cooker gives perfect results. Neat, easy to clean and far quicker than conventional methods, this is a great investment.
:: Eddingtons Egg Perfect Egg Timer, £5 (www.hartsofstur.com)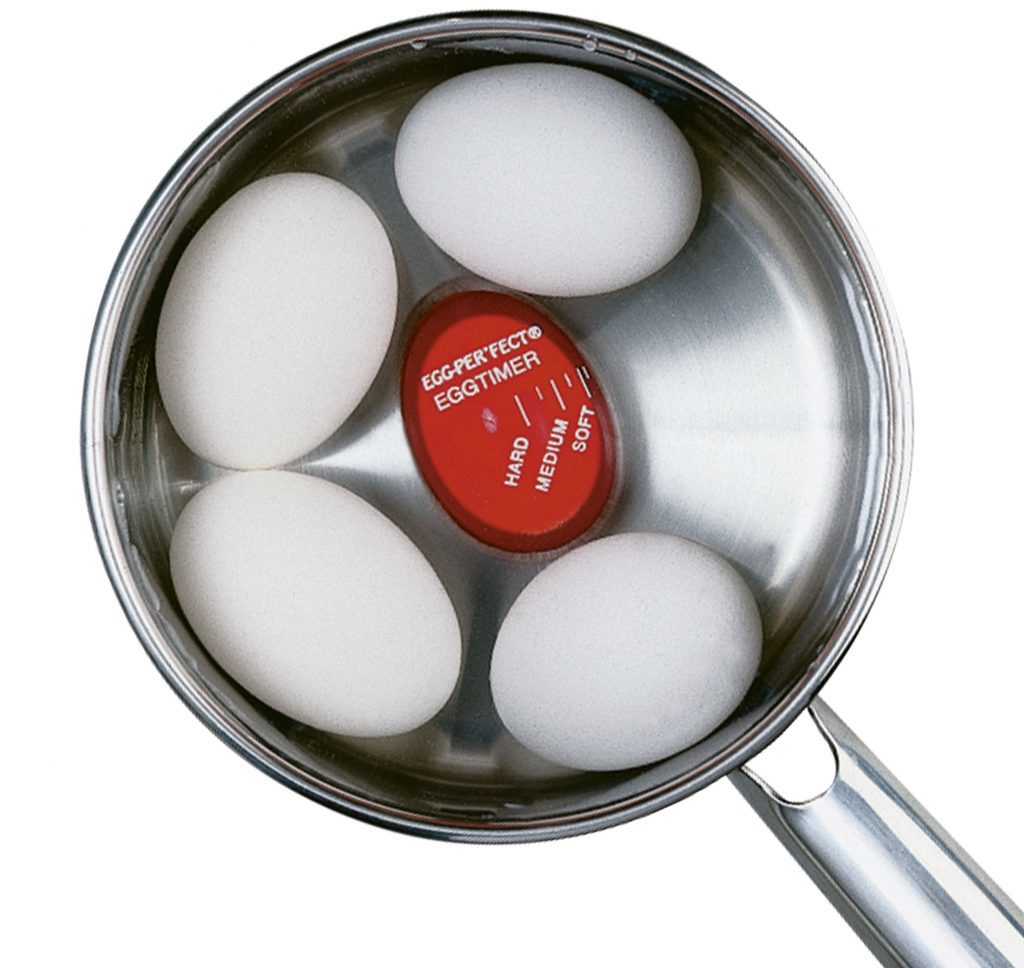 Whatever your preference, this foolproof gadget will ensure your eggs are cooked to your liking each and every time. Dropped in the pan, it's simple to use, mess-free, and there's no need to clock-watch.
:: Sistema Microwave Easy Eggs, £5.99 (Ocado)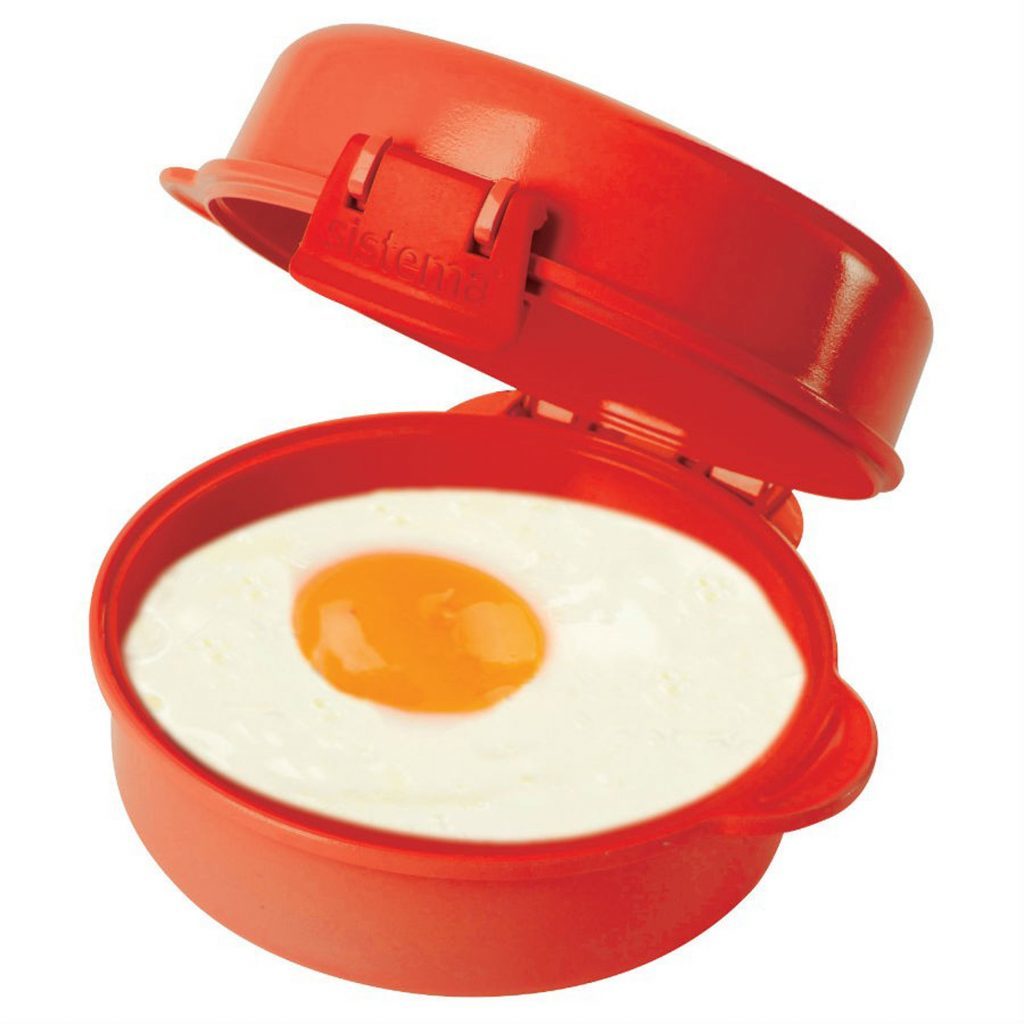 For hassle-free scrambled or flat eggs, make this your go-to tool. Pop it in the microwave, release the vent for splatter-free cooking and voila – breakfast made easy.