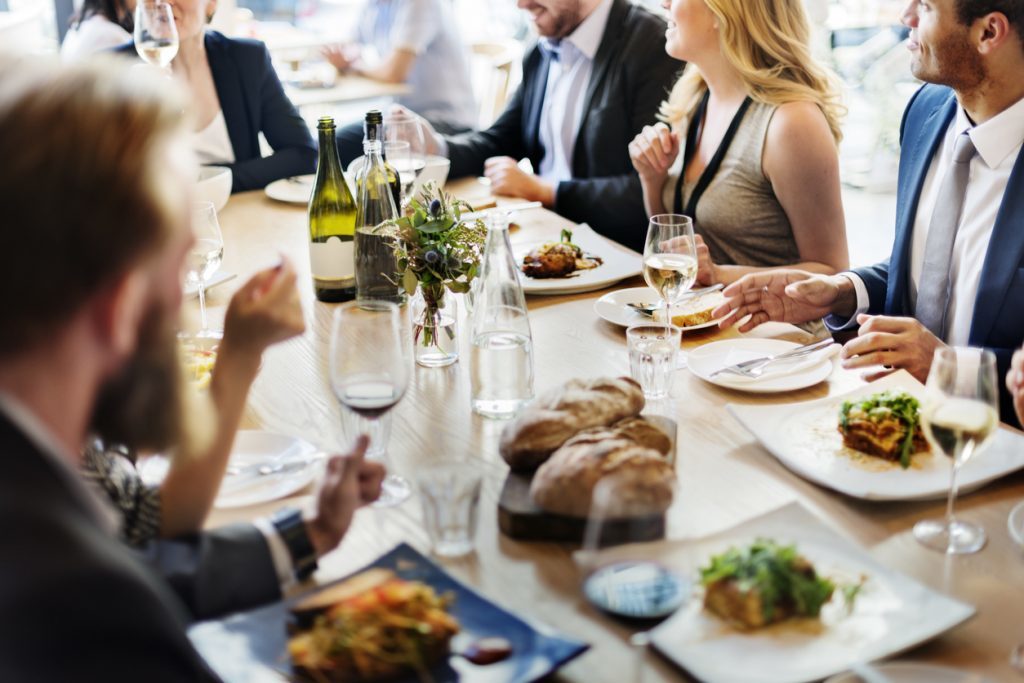 Whether by choice or because of an allergy or intolerance, more and more people are looking for restaurants which offer items that cater to their needs.
From vegetarian and vegan food to gluten and dairy-free options, trying to find somewhere in Courier Country that provides not just great food, but friendly and helpful service to avoid any mis-steps, can be tricky.
These restaurants are among the top for offering not just one or two dishes, but sometimes entire menus, to accommodate their customers' dietary requirements.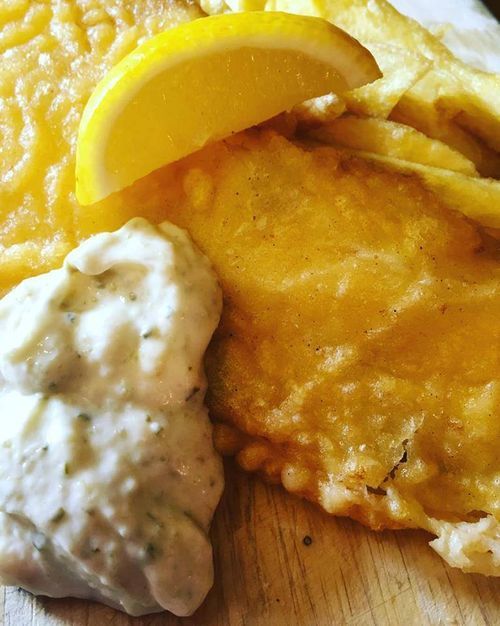 For the past three years, the team at the North Street Chip Shop has been offering a regular gluten-free event with a gluten-free lunch service.
The event has grown in popularity, with customers travelling from all over Angus and the surrounding area for the chance to enjoy a fish supper cooked without gluten.
Customers can feel confident that their food will be prepared by staff who are fully trained in the Coeliac Awareness catering module – the North Street Chip Shop's Haddock and Cod are MSC certified – and they are the only takeaway in Angus to hold the Eat Safe Award.
It's not just fish and chips – there is a full gluten free menu offering all those treats that Coeliacs and gluten intolerant customers usually can't eat including sausage, curry sauce and homemade onion rings.
North Street Chip Shop hold a standalone gluten free event on the last Saturday of every month from 12noon to 2pm. Their next gluten free event is on January 28.
Visit the North Street Chip Shop website for menus and dates of their gluten-free events.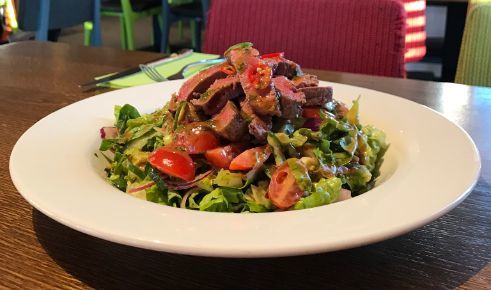 For customers with food allergies or special dietary requirements, eating out can be a bit of a challenge. But, Roo's Leap is here to help!
The team at Roo's are passionate about being able to offer a large percentage of their varied menu to everyone whatever allergy or eating habit they may have.
Whether vegetarian or vegan, gluten-free or dairy-free – hell if you're anything free, they are here for you.
There is a full Gluten Free menu available (the Thai Salad with Seared Steak pictured above is just one dish of many), lots of vegetarian options on their menu , as well as a vegan menu.
So if you're tired of feeling like a burden whilst eating out, come visit us at Roo's Leap where catering for your food preferences is not just our pleasure but our passion!
Visit the Roo's Leap website for details.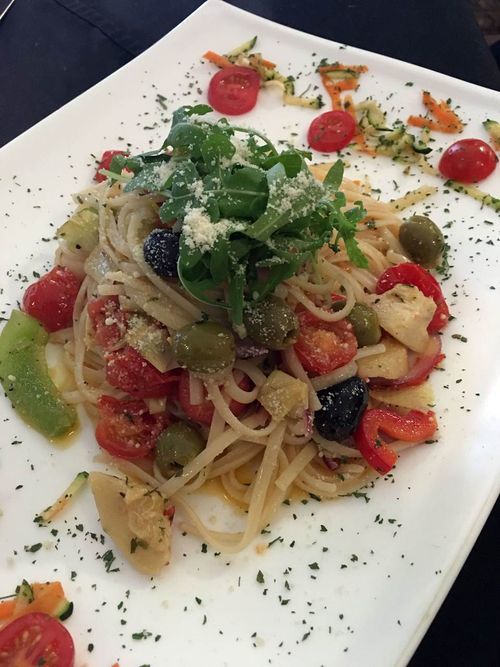 Don Michele in Dundee doesn't just have a couple of dishes that are gluten-free – they have a wide selection of starters, pasta, meat and fish dishes on offer – as well as puddings that include cheesecake.
The gluten free recipes have been carefully created by Giovanni and Gianmario and they have selected and modified recipes which are as close as possible to the original recipes so that they taste great, as well as helping Coeliacs and other people with wheat and gluten intolerances allergies.
They also feature vegetarian options on their menu and are happy to speak to customers about their specific dietary requirements.
Visit the Don Michele Facebook page for the latest news and offers.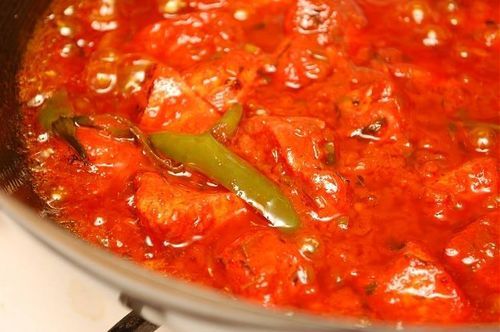 For a curry that fits in with your dietary needs, it has to be Jahangir – one of the city's most popular restaurants.
The Jahangir specialises in Balti and tandoori dishes and has won many awards for quality and excellence. The staff – from the chefs to managers, waiters and bar staff – are dedicated to bringing the highest possible standards of service, quality and value to their valued customers.
At the Jahangir the welcome is warm and genuine. Relax in the lounge, order a drink and browse the menu before moving through to the opulent dining area.
But all this just sets the scene. The star of the show is the food.
Everything is prepared by the team of talented chefs, many of whom studied their craft in India. The freshness of the ingredients, the richness of the flavours and the subtlety of the spices creates that essential, authentic culinary experience.
Visit the Jahangir website to see the full menu.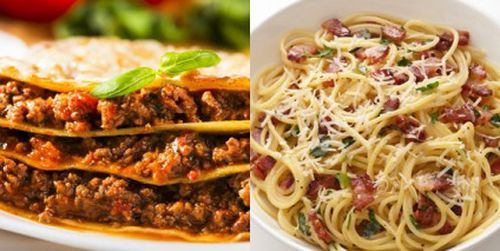 Italians love to eat and their warm, welcoming hospitality – combined with their love of good quality fresh, seasonal produce – make their restaurants some of the best in the world.
Italian food is prepared with care and attention, ensuring that each ingredient is given a chance to shine. And there's no better time to visit one of Kirkcaldy's best known Italian restaurants, La Passione.
Gluten-free options are available on request. please call for more information, or ask your waiter when placing your order.