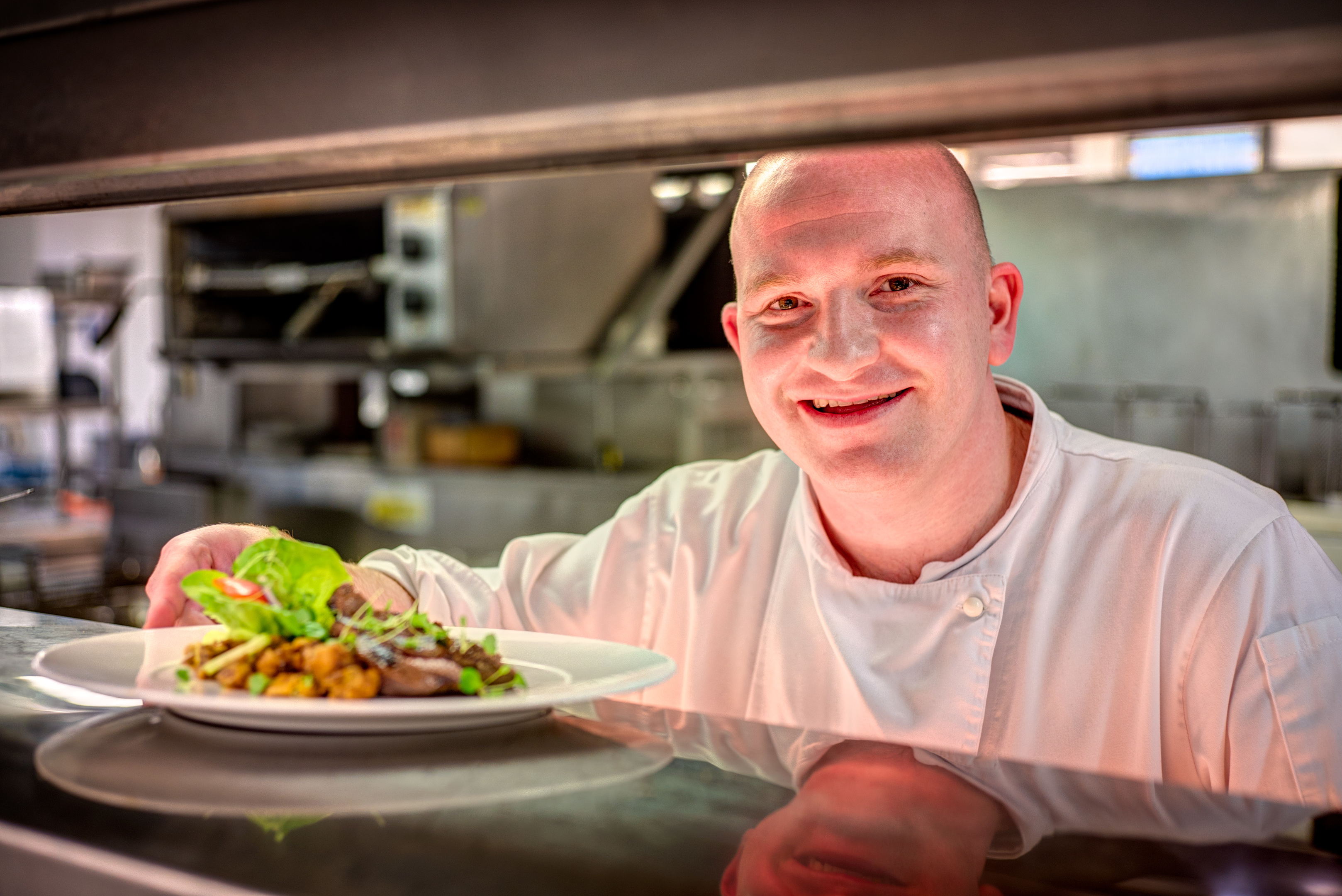 The next time a teenager in your family complains about having to wash the dishes, you can tell them about Graham Paulley, head chef at Apex City Quay hotel in Dundee.
As a youngster he got a part-time job washing pots in a local hotel and before he knew it he'd caught the bug for kitchens and cooking.
Graham, originally from Cumbernauld, takes up the story: "From there I went to Glasgow College of Food Technology, and then worked at Gleneagles for six years learning the ropes. The first few years of any chef's career are very tough and you don't realise you have a flair until later on when you start to understand more about food and cooking it," he observes.
Leaving Perthshire for Fife, he gained more experience at the Old Course in St Andrews before eventually returning to Gleneagles as head chef at the hotel's Dormy Clubhouse.
"It was always my ambition to be come head chef," says Graham, who is thrilled to be at the helm of the Dundee Apex kitchen. "It means a lot to me and it's such an honour to be the chef at one of Dundee's best hotels.
"There is a great buzz around the city just now and hopefully we will be at the forefront of all the great things happening."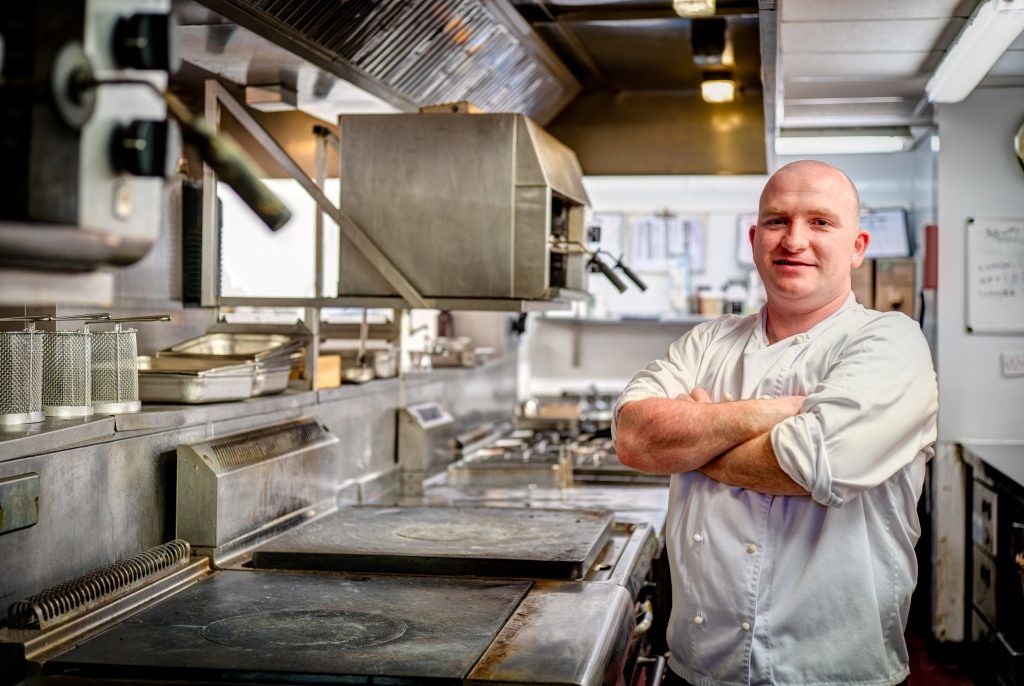 What changes are you planning for the menu?
Graham and the team are slowly changing all the menus throughout the hotel – a massive job but with one common aim.
"My main hope for any dish we serve is that it's treated with the care and attention that it deserves – whether it's a simple sandwich in the bar or a main course for a large function," he says.
While he enjoys cooking all kinds of food, he particularly loves preparing seafood.
"Making sure seafood is cooked properly is a difficult thing and I enjoy the challenge during a busy service," he says.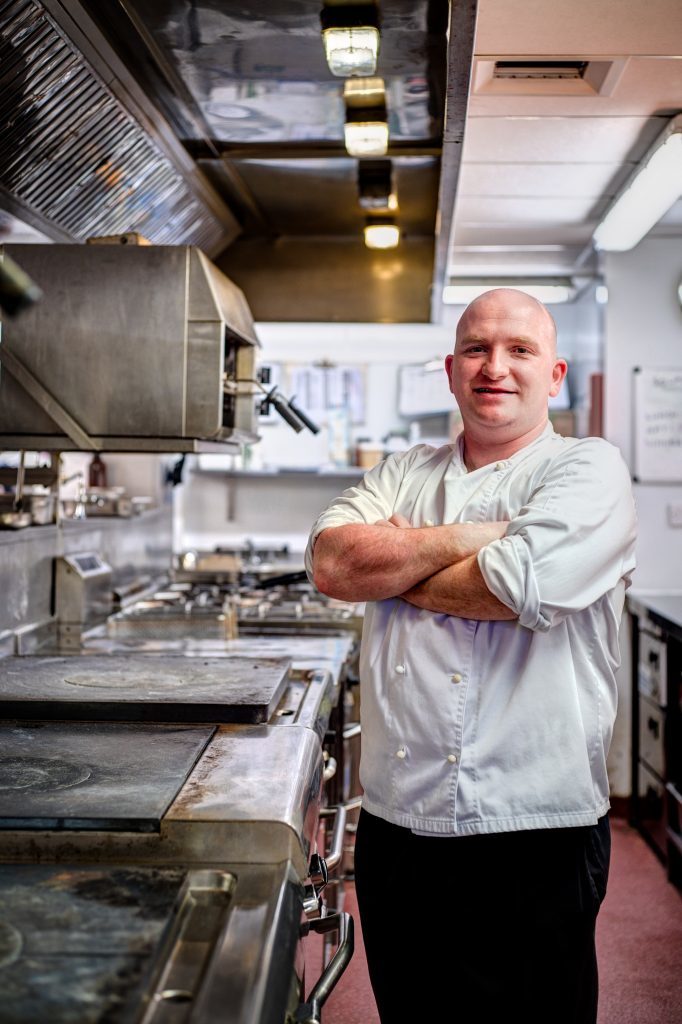 Ask him what his favourite ingredient to cook with is and he replies without hesitation: "Chicken stock – it has so many uses and a good well-flavoured stock is a great base for so many dishes," he explains.
However, don't ask him about kidney. "I really don't enjoy eating or cooking with kidney," he grimaces.
With spring round the corner Graham's looking forward to personal favourites like peas and asparagus coming into the kitchen but, whatever the season, he expects high standards both from his team and himself. "I really beat myself up if we let a customer down when it could have been prevented," he says.
"We all make mistakes but I hate when it's something simple we can sort or fix before it's too late. The main thing is to always learn from your mistakes – that's the key."
All chefs have a favourite kitchen gadget whether it's a trusty sauce pan or a special knife. For Graham it's a timer and a note pad.
"I'm always on the go and involved in something, so I forget things a lot of the time – I use timers and my note pad to remind me," he laughs.
But it's not all work and no play for the busy chef.
"My partner and I have a one-year-old Boston terrier so I love to spend time with them, or I might get to the pool for a few lengths," he says.
And as he heads back to prepare the next delicious meal for Apex guests, he offers a piece of advice to budding chefs: "Keep your head down and work hard and try to get into the best hotel or restaurant for experience.
"And be prepared to start off washing those pots!"
Duck and chorizo Scotch egg with spicy ketchup
Serves 4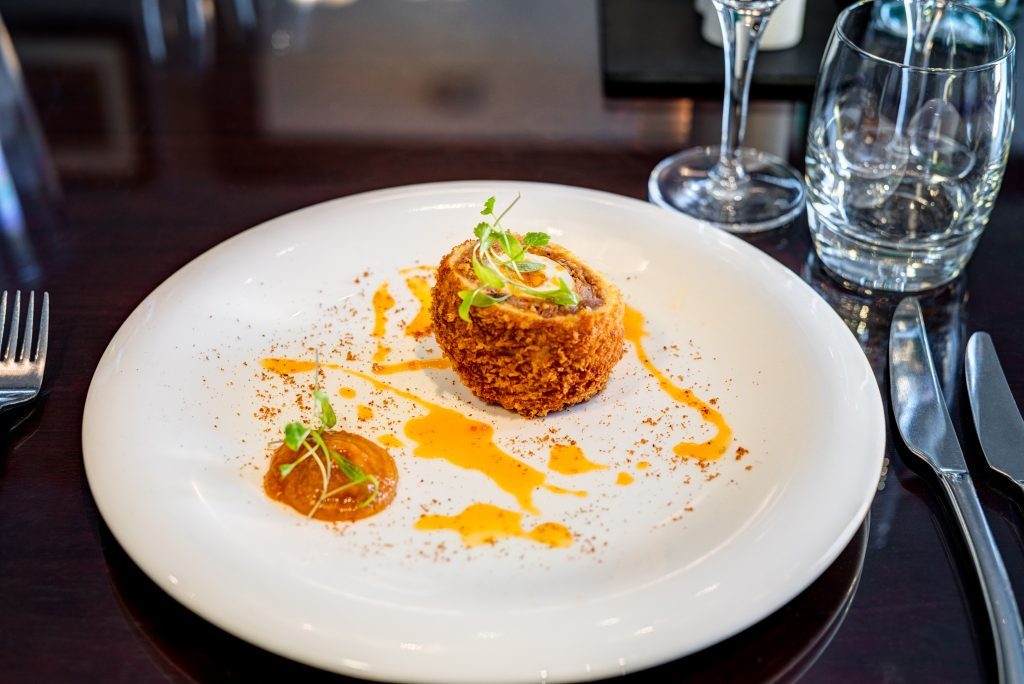 Ingredients
2 duck legs
1 bay leaf
200g duck fat
4 eggs
100g chorizo sausage
100g pork sausage meat
For the ketchup:
5 fresh tomatoes
1 shallot
2 garlic cloves
2 red chillies
100ml olive oil
50ml white wine vinegar
20g sugar
Tabasco to taste
100g plain flour
Panko breadcrumbs
Directions:
Season the duck legs, add the bay leaf and cook in the duck fat at 130C for 4 hours.
Cook the eggs in boiling water for 7 minutes, then chill in iced water. Meanwhile, dice the chorizo and mix with the pork sausage meat.
When the duck legs are cooked, remove from the oven dish and, while still warm, flake the meat from the bone. When the duck meat is cool mix it with the sausage and chorizo mix. Roll the mix around the peeled eggs and chill for 2 hours.
For the ketchup roughly chop the tomatoes, shallot, garlic and chilli. Drizzle with half of the olive oil and roast until soft. Place in a sauce pan with the vinegar and sugar and cook out until all the juices have reduced, then blitz in a blender adding the remaining olive oil. Add tabasco sauce to taste for extra spice.
Coat the eggs in flour, then breadcrumbs and fry until all golden brown, and cook in the oven at 180C for 5 minutes.
Serve the duck with a good spoonful of the ketchup and some sea salt.
Treacle cured rump steak with spicy new potatoes
Serves 4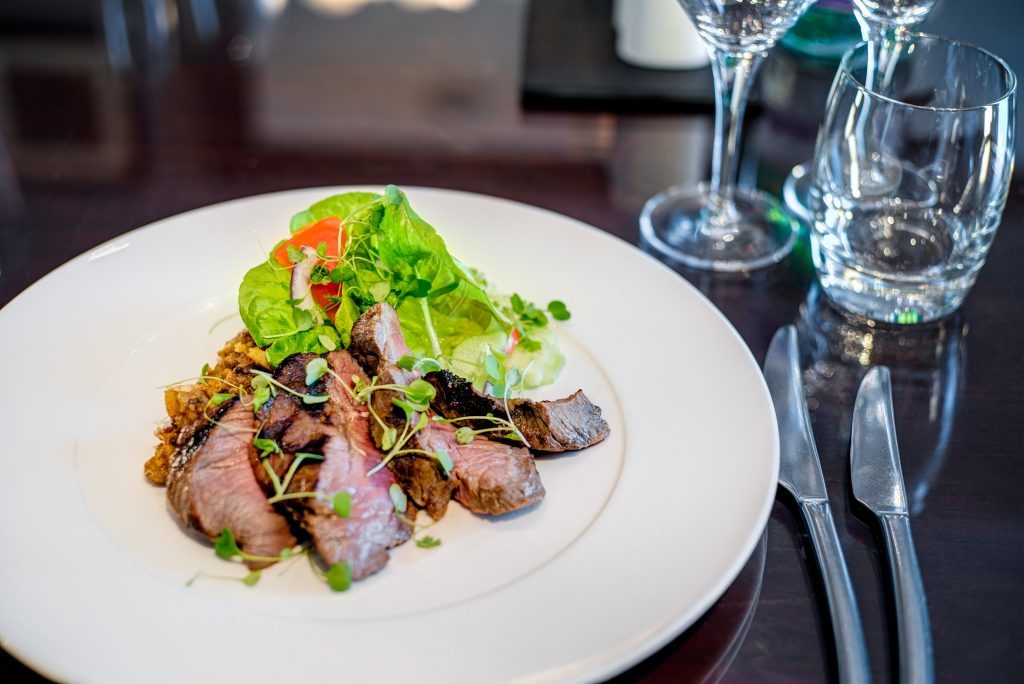 Ingredients
4x200g rump steaks
40g treacle
100ml oil
10g thyme
5g garlic
500g ratte potatoes
20g smoked paprika
5g cayenne pepper
Directions
Marinate the steaks in a mix of treacle, oil, thyme and garlic. For the best results leave overnight – the treacle helps bring a real savoury flavour to an already flavoursome cut of beef.
Cut the potatoes in half or even sized chunks, and boil in salted water until just tender. Drain in a colander and shake the potatoes about to rough up the edges.
Grill the steak in a hot chargrill pan; for best results cook rare, around three to four minutes on each side.
While the steak is cooking fry the potatoes in a pan adding the spices until they go crispy.
Let the steak rest, then carve the steak and serve with the potatoes and a fresh salad.
Banana and rum tart
Serves 4
Ingredients
150g caster sugar
70ml water
150ml rum
4 bananas
120g puff pastry
Peanut butter ice cream (bought)
Salted peanuts
Place the sugar and water in a pan and place on the stove until the syrup turns amber colour, do not stir.
Take off the heat and add 50ml of the rum to the caramel. Pour the caramel into tart moulds. Finely slice the bananas and pour over the remaining rum, leave to marinade for 30 mins.
Layer up the pans in a caramel mould, fanning them on top of each other making sure there are no gaps.
Cut out rounds of the puff pastry and cover the bananas. Bake at 200C for 12 minutes until the pastry is golden brown.
Turn out on to a plate with all the caramel from the mould. Serve with some peanut butter ice cream and finely grated salted peanuts.