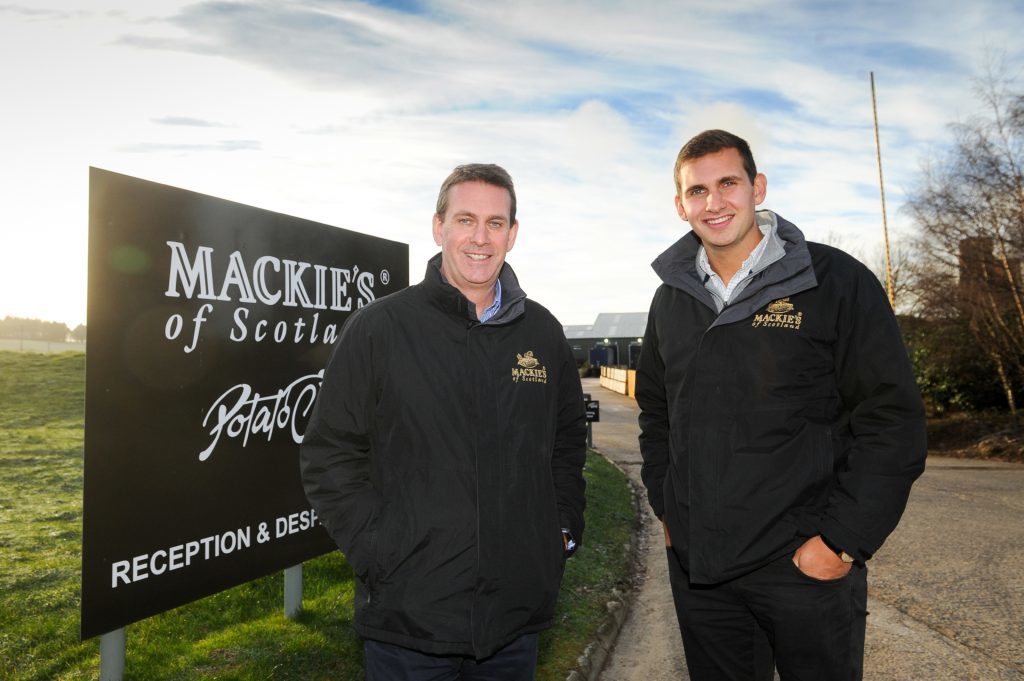 When the potato industry took a hit, farmer George Taylor turned his talents to crisps. Gayle Ritchie visits the beating heart of Mackie's in Perthshire
Printed on all bags of Mackie's crisps is a sketch of a horse pulling a plough through a tattie field.
It's a fitting image for the Perthshire firm, which is all about rusticity, celebrating tradition and staying true to its Scottish roots.
On the flip side, however, the team keep a keen eye to the future and there are exciting plans for 2017 and beyond.
Created in 2009 after potato farmer George Taylor and his family teamed up with Aberdeenshire ice cream makers, Mackie's, the snacks are now available in more than 20 countries worldwide, including Russia, Australia, Singapore and South Korea.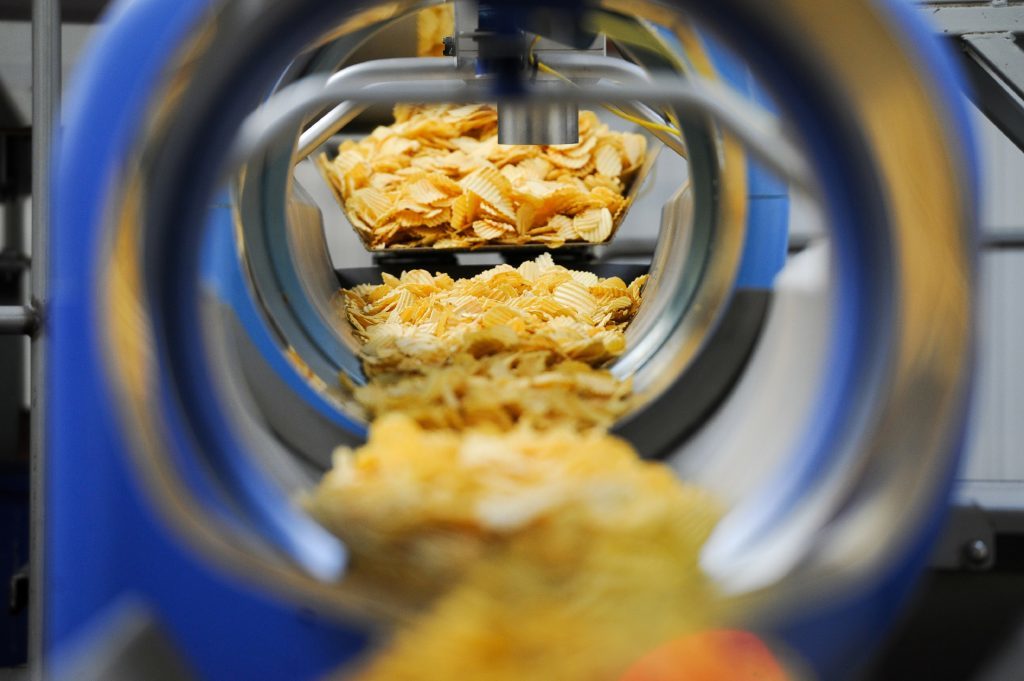 Third generation farmer George saw a gap in the market for premium crisps in Scotland in 2008 after the potato industry took a big hit.
After investing in a huge purpose-built factory at Inchcoonans, near Errol, he started experimenting.
"For the first four years, we used our own potatoes," he explains.
"There was a lot of trial and error and I soon realised we needed to use potatoes bred for the crisp industry and that meant sourcing them from outwith Perthshire where conditions aren't conducive for guaranteed yields and quality.
"We use Scottish potatoes where possible (in three varieties – Lady Claire, Lady Rosetta and Taurus) from the Borders and Lothians but we also get them from England. They're a dryer texture, very specifically grown for the market."
The firm produces 10 million packets of crisps a year, using 5,000 tonnes of potatoes and all by-products are recycled – from cardboard packaging to tattie waste and water.
"Crisps that are too small, odd-shaped or bruised can be used as animal feed while oil used in the crisp-making process can be used for bio-fuel – there's no waste," explains general manager Stephen Urquhart.
"Crisps are sliced thickly and fried gently in UK-sourced, high oleic sunflower oil, which is more expensive than other oils but healthier and tastier. Also, we don't completely peel the tatties, which lends the crisps a rustic appearance."
After a lot of research – and tasting – flavours, all natural, are developed at a seasoning house before getting the seal of approval.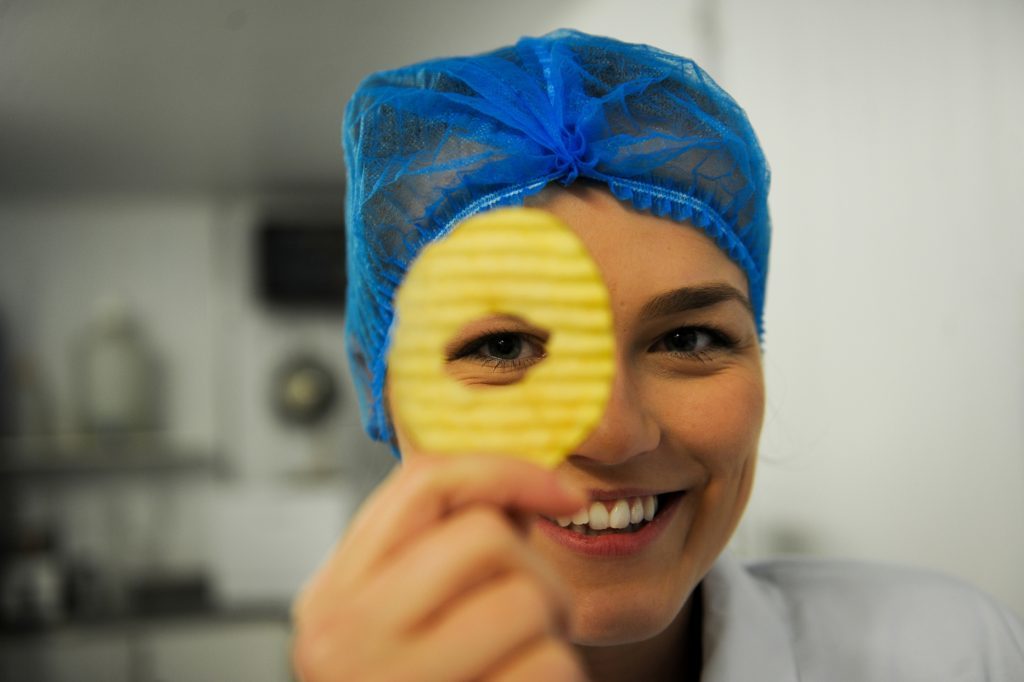 Top sellers include haggis and cracked black pepper, Aberdeen Angus, whisky and haggis, mature cheddar and onion, venison and cranberry, roast ham and Scotch bonnet chilli pepper.
In 2010, the firm sent its first exports to Singapore and it wasn't long before it started tapping into markets elsewhere.
Asia is a key player, with half a million bags sold every year – 365,00 of them to a distributor in China, which makes Mackie's crisps the third largest Scottish export behind whisky and salmon.
"You'd be surprised what works on a crisp and we worked hard to develop new flavours specifically to appeal to Chinese palates," says George.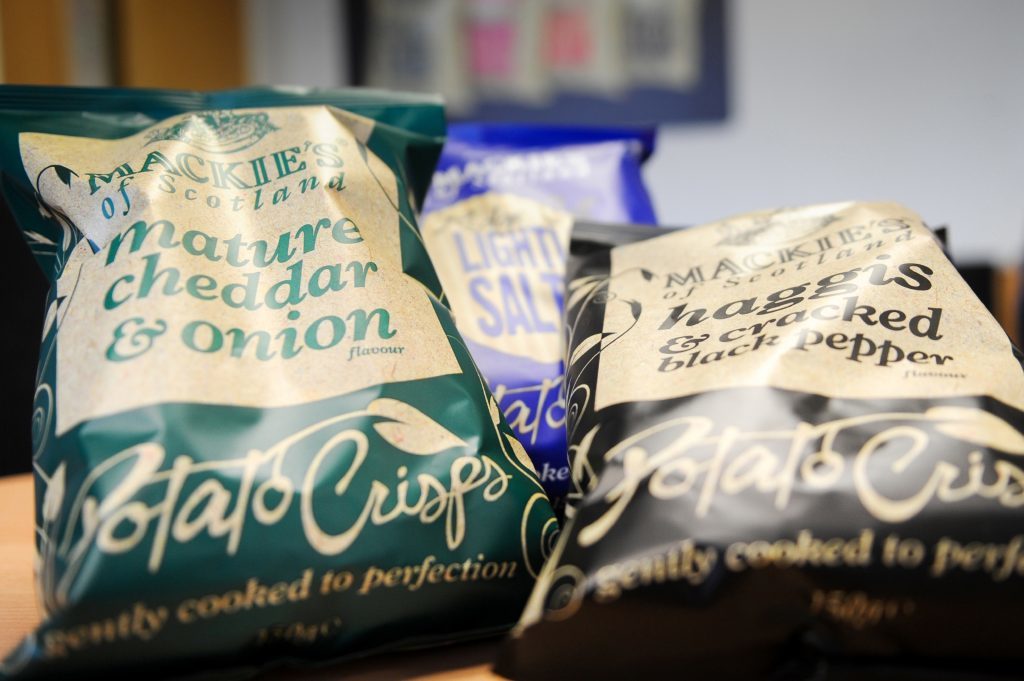 The Asian market is particularly adventurous, with flavours including banana and honey, raspberry, strawberry, cafe latte, hot chocolate and chilli, and Matcha tea among the most popular. They also like butter, mussel and cod and lobster varieties.
Last summer, Mackie's created a new range of popcorn with flavours including sweet and salted, Scotch bonnet chilli pepper, butterscotch and lightly sea salted.
In December, they launched a Christmas range, which included mince pie popcorn and turkey and haggis stuffing crisps.
Plans for the future include opening a visitor centre and shop, developing new flavours and exporting to more countries.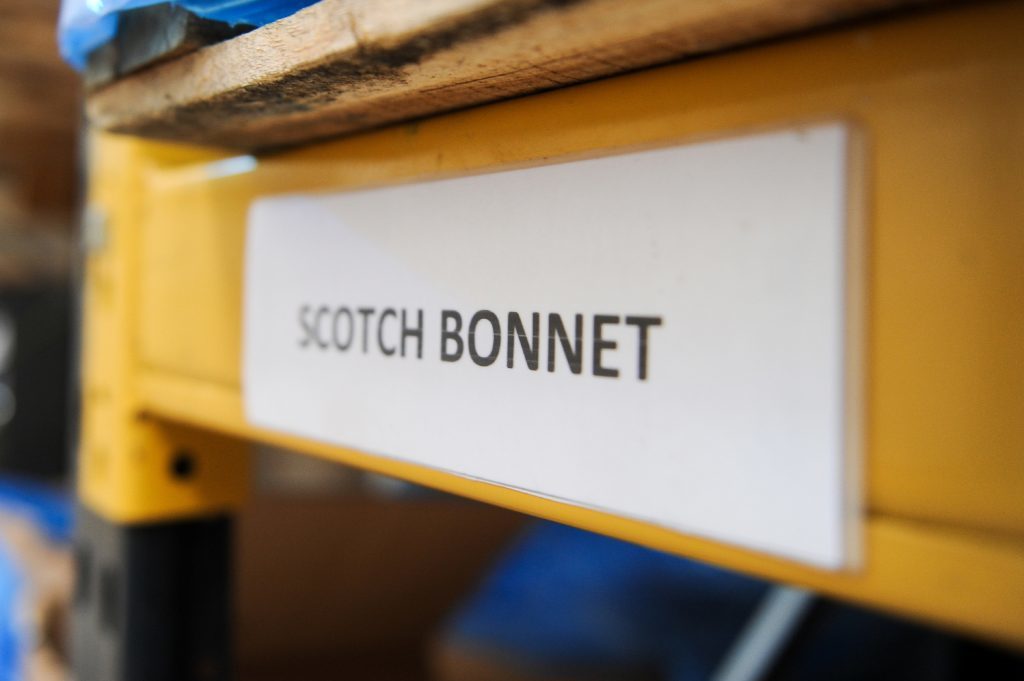 "It's been a long journey and we've taken a lot of pain along the way but business has been profitable for the last three years," says George.
"Our aim is to produce affordable, luxury products which everybody should be able to access."
"The UK business will always be at our heart but we believe there are great opportunities worldwide to increase sales of the humble, yet premium quality, Mackie's crisp."
info