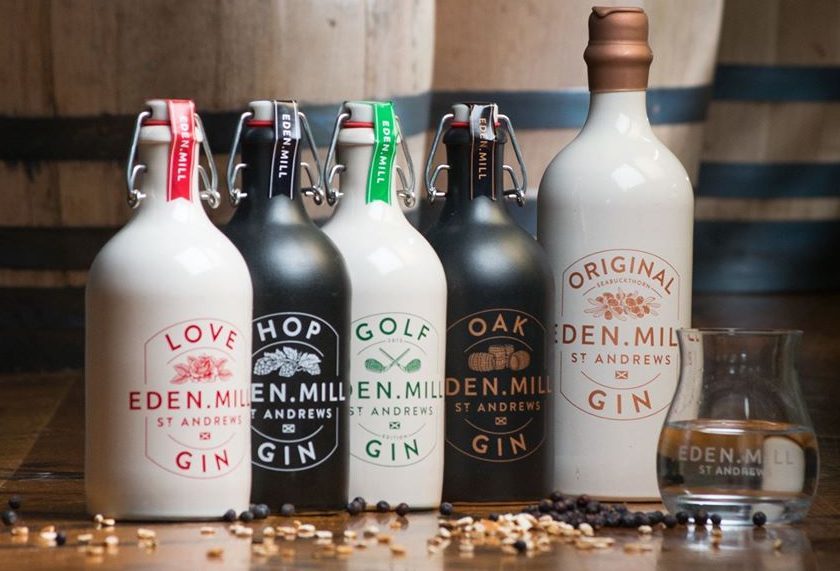 The best Gin Trail locations to discover this May Bank Holiday…
Scotland has somewhat of a bad reputation when it comes to the topic of food and drink, many believe that the Scots drink far too much whiskey and with the hangover that follows, they soak up the remaining alcohol with a deep fried mars bar. This surprisingly is so far from the truth and if you look closely enough, there are gastronomical treasures to be found. Although Whiskey will always be Scotland's national drink, many are choosing to ´cheers´ with a gin in hand instead, which has most likely come from one of Scotland's local producers.
To celebrate local products, the Wine and Spirit Trade Association has launched the Scotland Gin Trail which showcases the best craft distilleries and local gin bars that Scotland has to offer and it makes for the perfect road trip. Not only does the trail take you to a tipple or two, but you will always discover some of Scotland's most fantastic locations, from the Shetland Isles, to the West Coast of Harris and back down the road again to the beautiful capital city of Edinburgh. This trail really is the tonic to a perfect May Bank Holiday plan. Hundredrooms the holiday rental search engine has the perfect tour of scotland planned for you, accompanied by a few aromatic gins along the way.
Gordon Castle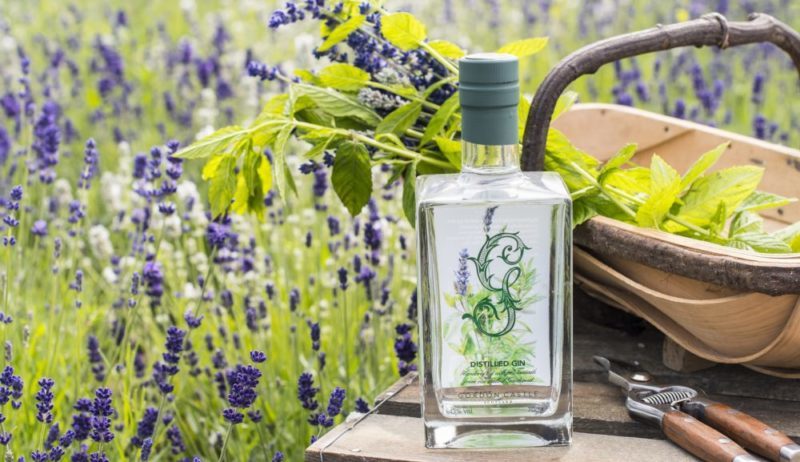 Set in a beautiful estate in North East Scotland, Gordon Castle is not only one of Britain's largest and oldest walled kitchen gardens it is home to stop number 1 on the Scotland Gin Trail. The gin which is has been created with a secret recipe is made from the botanicals that have been grown in their own back garden. Its fresh, crisp elegant taste has subtle notes of lavender being contrasted by the fresh garden mint. A perfect refreshment to be enjoyed in the same garden the ingredients came from.
Aside from the gin, the area of Moray Speyside has a wide range fantastic of activities to experience. One of the top picks in the area is a salmon fishing party on the river Spey. For your very own country manor experience we have found this beautiful house in Forres for £249 per night where you can enjoy a few gins alongside the salmon you caught during the day.
Arbikie Highland Estate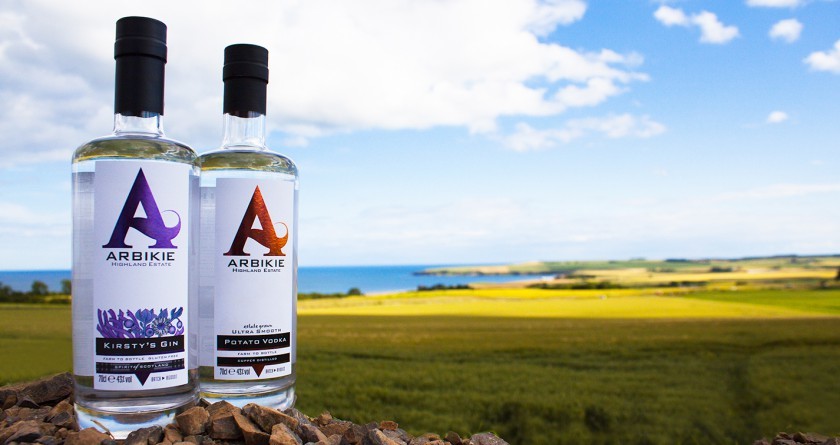 With the influences of the sea, the fresh farmland and the mountains that set the backdrop to Arbikie Highland Estate, it's no surprise that their gin has made it onto the trail. Perched on the East coast of Angus, the family are true craftsmen of the land. Using the ingredients that they farm on the land, the brothers who have created this spectacular location of beauty have also produced a premium selection of gin, garnished with ingredients from the land.
The Angus area blessed with rolling farmland, spectacular mountains and rugged coastline it has been blessed with some of Scotland's best. The coastline lined with beautiful Abbeys, fairytale castles provides days of exploring and adventure while the rivers and mountains are a giant playground for those who crave outdoor pursuits. Only 300m away from the sea we have found the perfect place to relax after a day of exploring. This quaint apartment in Stonehaven is priced at £169 per night.
Shetland Reel Gin

Located on the island of Unst, Shetland, the Shetland Reel distillery is the UK´s most northern distillery. Made in a traditional style with juniper berries, coriander seeds, orris root, cassia bark and citrus peel combined with specially harvest bladderwrack seaweed makes for something extremely special giving it a unique Shetland Twist. Inspiration comes from the beautiful surroundings and natural produce.
Dominated by Scandinavian influences and once a gift from Norway, Shetland is an island enriched in a unique cultural heritage. With fantastically preserved archeological sites, scenic landscapes and over 6,000 years of history, Shetland is a treasure that is waiting to be explored. Shetland has its own fantastic offers for accommodation rentals, we have found this lovely apartment in Lerwick for £101 per night.
Caorunn at Balmenach Distillery and Crossbill Gin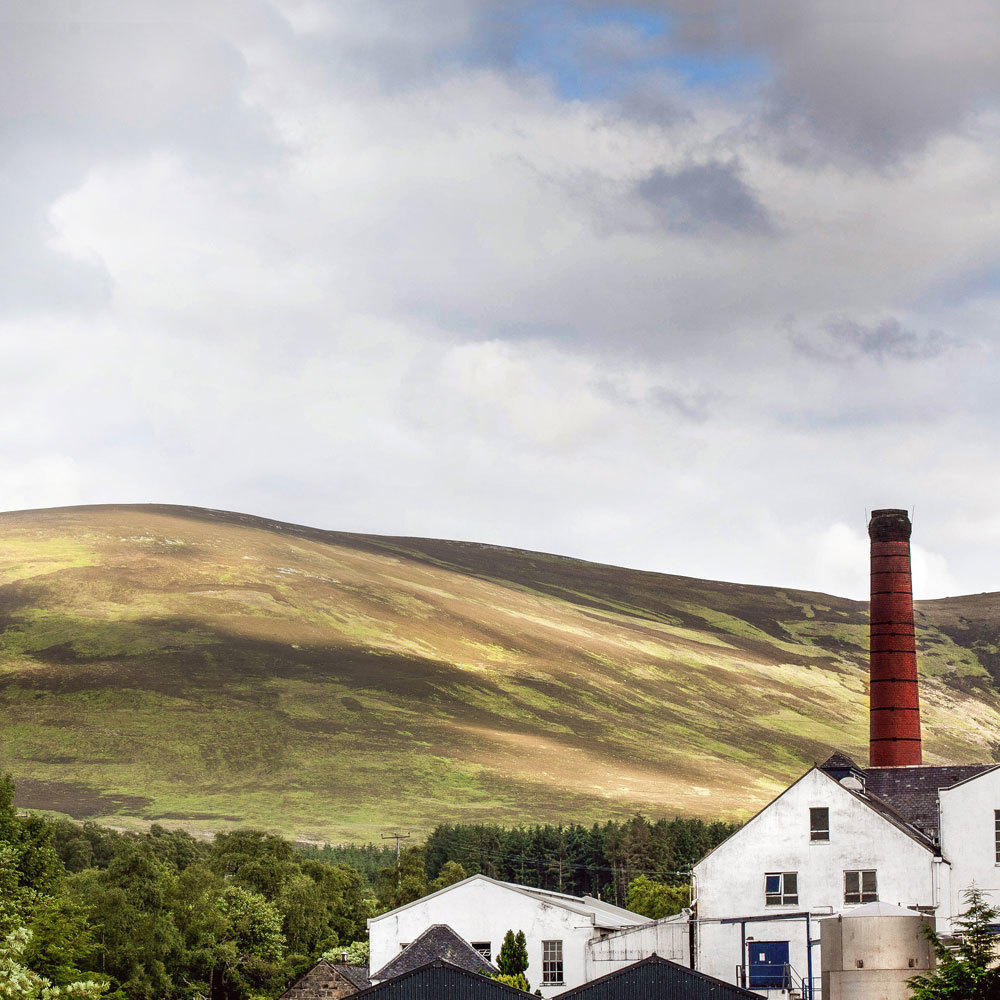 Not only are the Cairngorms an area of spectacular beauty and home to some of Scotland's precious wildlife, it is also an area that produces extraordinary handcrafted gin in small batches. Using the crystal clear water of the Cairngorm Mountains and locally foraged botanicals, Caorunn is Scotland at its purest. Crossbill gin is somewhat of a superstar after its distillery which was a former hen house won Channel 4´s shed of the year in 2015. They are also proud to be the only gin to use 100% Scottish juniper. Autograph please.
The Cairngorm National Park is la creme de la creme of places to visit in Scotland. With miles of rugged mountain tops and lush farmland, the area offers watersports, snowsports, low level walking, mountain climbing, cycling routes and golf courses, there is something for everyone to enjoy. In amongst nature, we have found this beautiful hotel located on the banks of Loch Insh for £81 per night.
Eden Mill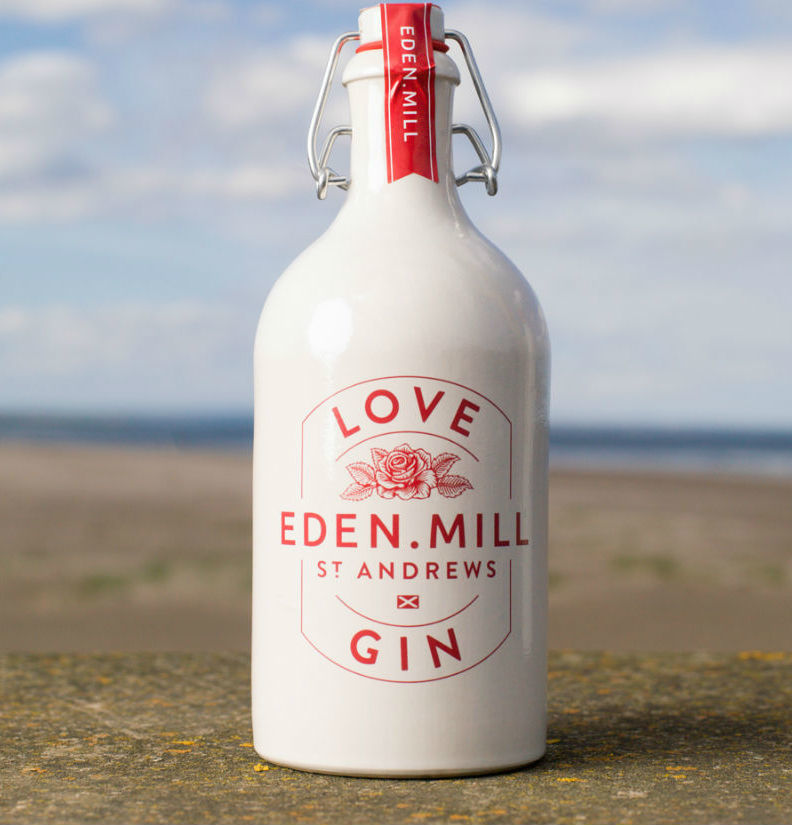 Producing a spectacular set of 5 gins gins in their single site brewery and distillery, this St Andrews company really is on top of its game. Not only does Eden Mill craft gin, but also they try their hand at producing outstanding whiskey and beer. Tours of their distillery give you the opportunity to not only witness the art of creating such delicious products, you even get to try it before you buy it.
St Andrews has many times been described as one of the most beautiful towns in Scotland. It's staggering buildings sit elegantly on the beautiful coastline creating a postcard perfect scene. For a small town, St Andrews has made a big name for itself: it is a centre of pilgrimage, the home of Scotland's oldest university and a sport that has propelled St Andrews onto the worldwide map, Golf. The pilgrims that descend on St Andrews these days are usually equipped with a golf bag in hand. Secretly situated at the end of a winding country lane, this hotel is available for £175 per night.
Edinburgh Gin, Firkin Gin, Jolly Botanist and Pickering's Gin at Summerhall
Named as Scotland's capital city and Scotlands Capital of Gin, there is no surprise that there is a large selection of delicious Gins to try in Edinburgh. Ranging from Rhubarb infused flavours to flavours of liquorice and sweet lavender, the gins in the Edinburgh really tickle the taste buds.
Steeped in history, the streets of Edinburgh are a delight. Edinburgh is one of Europe's most impressive cities spread across rocky hills, pointing monuments, impressive crags all with views overlooking the sea. With something for everyone to see and do, Edinburgh is a treasure chest of culture and fun. Set in one of Edinburgh's most prestigious areas, this beautiful house is available for £249 per night.
Isle of Harris Gin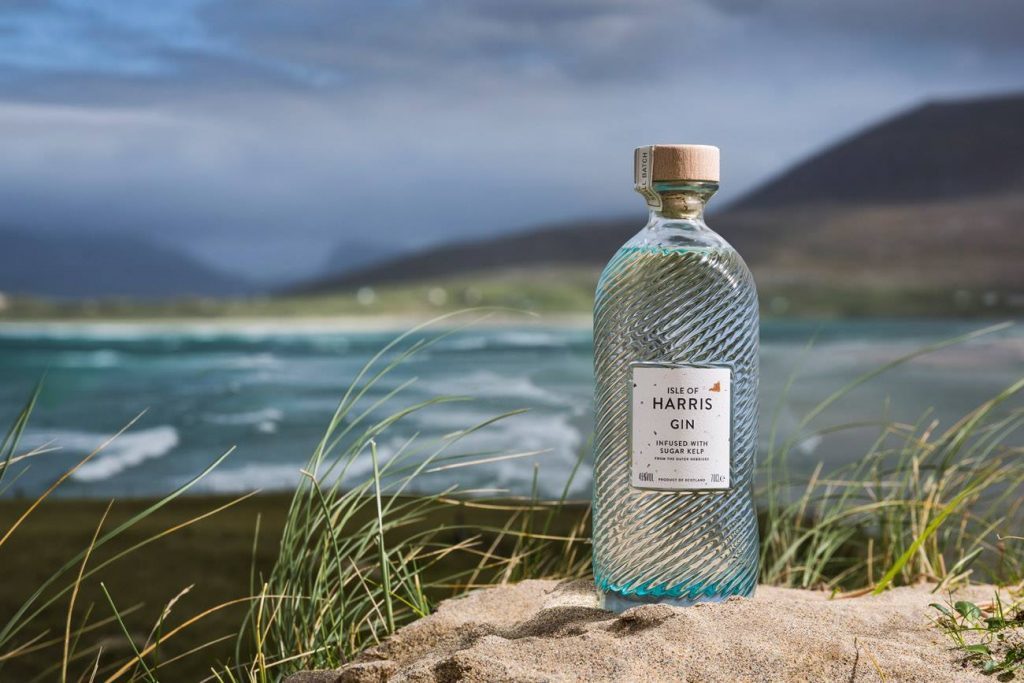 Isle of Harris gin has captured a piece of nature, put it in a bottle and transformed into one of the most spectacular drinks available on the island. The mixture of sugar kelp with the juniper, orange peel and Cassia bark all help to bring those coastal notes into the bottle. What makes this gin ever so special is the sugar kept has been hand harvest by local divers in deep underwater forests of the Outer Hebrides.
With beaches competing with the Maldives, the Isle of Harris is a site of spectacular beauty. Endlessly long white sandy beaches and crystal clear waters, the Isle of Harris is Scotland's secret paradise island. It is a place of tranquility where you can enjoy peace, quiet and the absorb the sound of the waves gently rolling up the beach.  This beautiful house with sea loch views can be enjoyed for £189 per night.
Glasgow Distillery and Gin71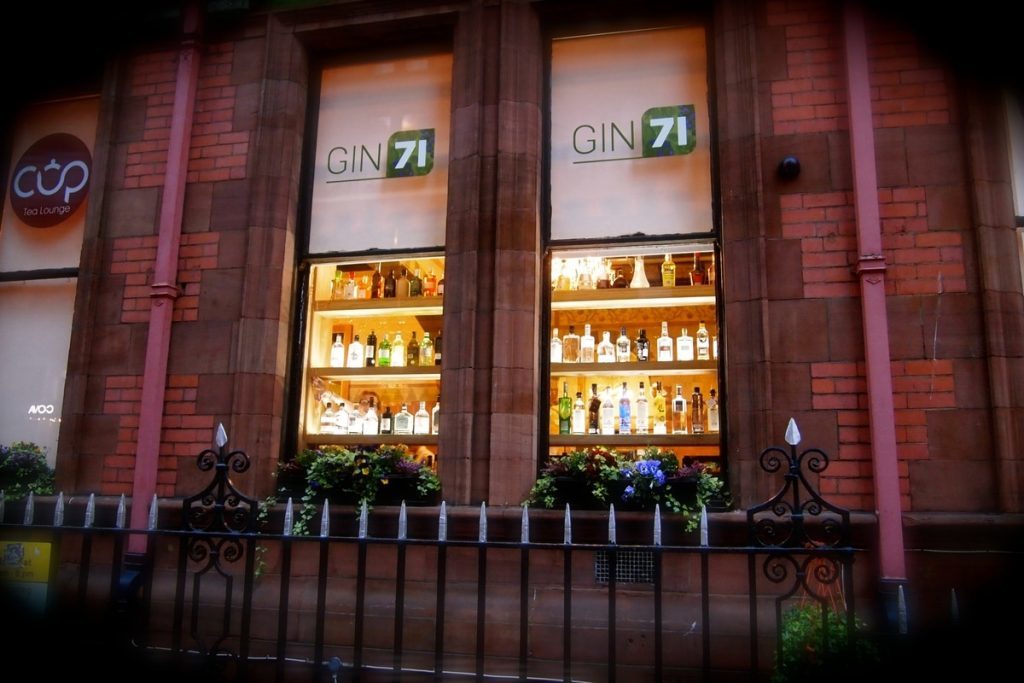 The first new distillery in Glasgow for over 100 years, this modern urban distillery is bring industry back to Glasgow. Producing Maker Gin, which is the gaelic word for poet, it will definitely have your taste buds tickled. Boasting Glasgow's largest selection of gin, Gin71 and allows customers to build their own drinks using a huge range of garnishes and botanicals.
Often hiding in the shadows of Edinburgh, Glasgows true glory is frequently understated and forgotten. A city of industry, culture and some of the friendliest people in the country, it really is a city of lots of character and there is no doubt that you will make a few ´pals´along the journey. Scotland's biggest city is bursting with activities to enjoy by day and by night, live music scenes, legacies from the manufacturing trade, fantastic shopping and a range of classy bars and restaurants, Glasgow is a city that is ready to reveal itself.
Gin Bothy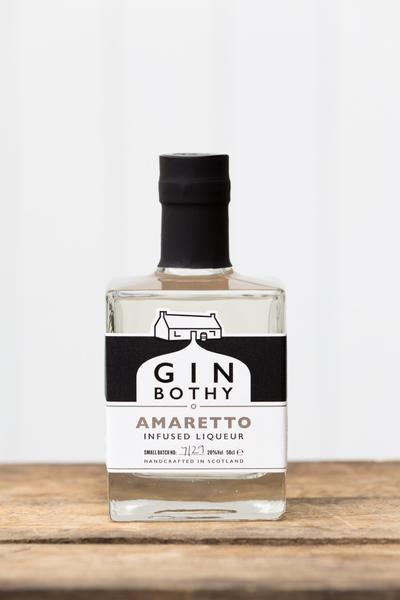 House in a traditional bothy in the Angus Glens of Scotland, the Gin Bothy could be one of Scotland's quirkiest distilleries the favours the old fashioned approach. Infusing their gins with local seasonal fruits in extremely small batches, this gin is made by hand throughout each step of the distilling process. You can taste the tradition in this gin with every sip.
A short drive away from spectacular coastal towns, a day out at this distillery also gives you the opportunity to explore and discover some of the cutest villages in Britain. The Angus Coastal Route takes you on a journey of fascinating industrial heritage, maritime traditions and Scotland's tiniest seaside resorts. We have found a fantastic house in Alyth for £93 per night.
About Hundredrooms
Hundredrooms is an online comparison website of holiday homes and apartments. It was founded in early 2014 in response to the exponential increase in demand for this type of alternative accommodation. In a single search, Hundredrooms allows consumers to check and compare property prices on all leading vacation rental websites in a few seconds.
www.hundredrooms.co.uk