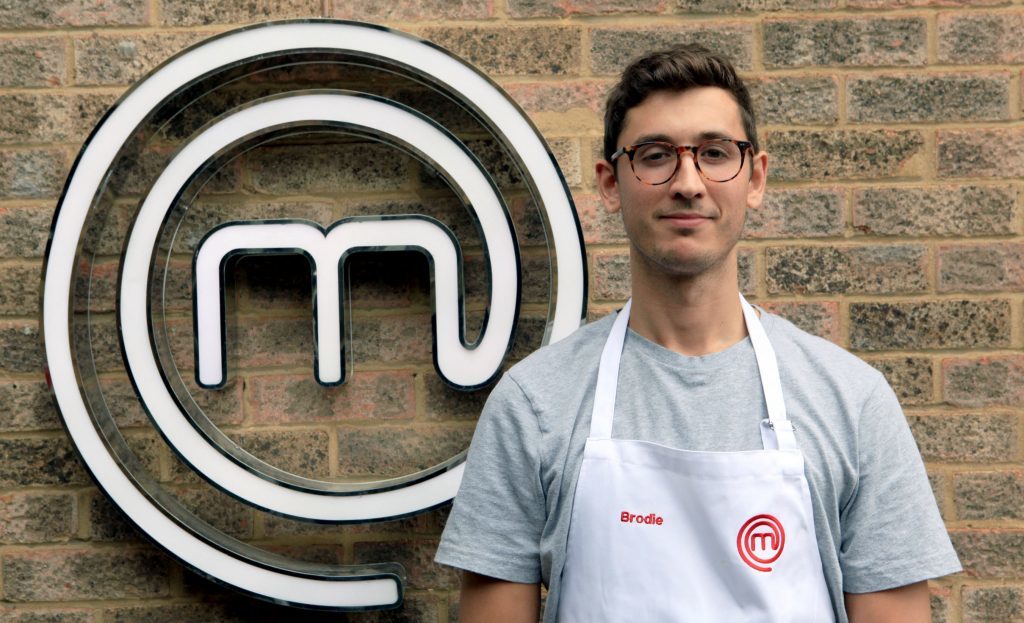 Fife-raised former MasterChef contestant Brodie Williams, of Cupar,  tells Michael Alexander why he is turning up the heat on his cooking credentials after getting a taste of national TV stardom.
Brodie Williams says the past couple of months have been "quite weird".
He and his girlfriend were at a wedding in Derry, Northern Ireland, recently and people kept stopping him to have their photograph taken with him.
For four months Brodie, 27, had to keep it quiet that he had appeared as a contestant on the BBC TV show MasterChef, which was filmed late last year. Only his close family knew.
But following the airing of the series in April which saw him knocked out on the last night of semi-final week, he has become something of a household name and is now an instantly recognisable face to millions.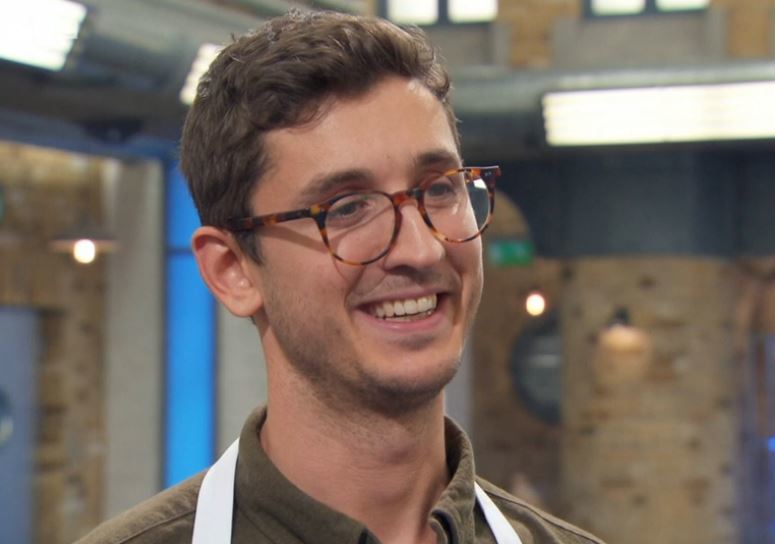 "MasterChef was genuinely one of the best things I've ever done," laughs Brodie, who grew up in Cupar, Fife, and has lived in London since graduating from Glasgow School of Art.
"At the beginning of the series everyone was really scared and nervous.
"My initial feeling was not to go out in the first round!
"What they didn't show on TV was that in the first round we didn't get to cook what we expected to. "We had submitted a menu and were geared up to cook it.
"I was going to do a spiced rack of lamb with rice. But they keep you on your toes and don't really allow you to settle.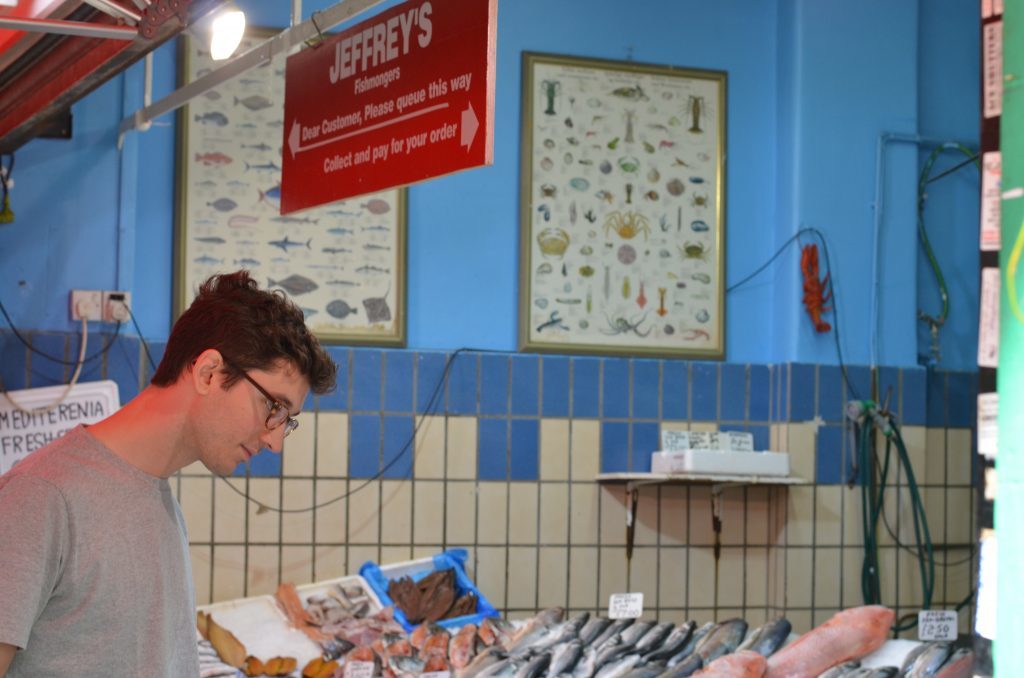 "They sprung something else on us – I cooked a kidney rogan josh -and we were given 10 minutes to prepare.
"It was not so much panic as not knowing how good everyone else is."
Brodie described the first round as "touch and go". His initial efforts did not entirely convince the judges John Torode and Gregg Wallace.
But from then on he became more relaxed.
He adds: "I began to understand how the day unfolds – to understand how the kitchen works."
Brodie said the contestants all became "good mates", which perhaps shouldn't be a surprise given how much time they spent together during filming. They also got close to the TV crew, who were "all a similar age and good fun".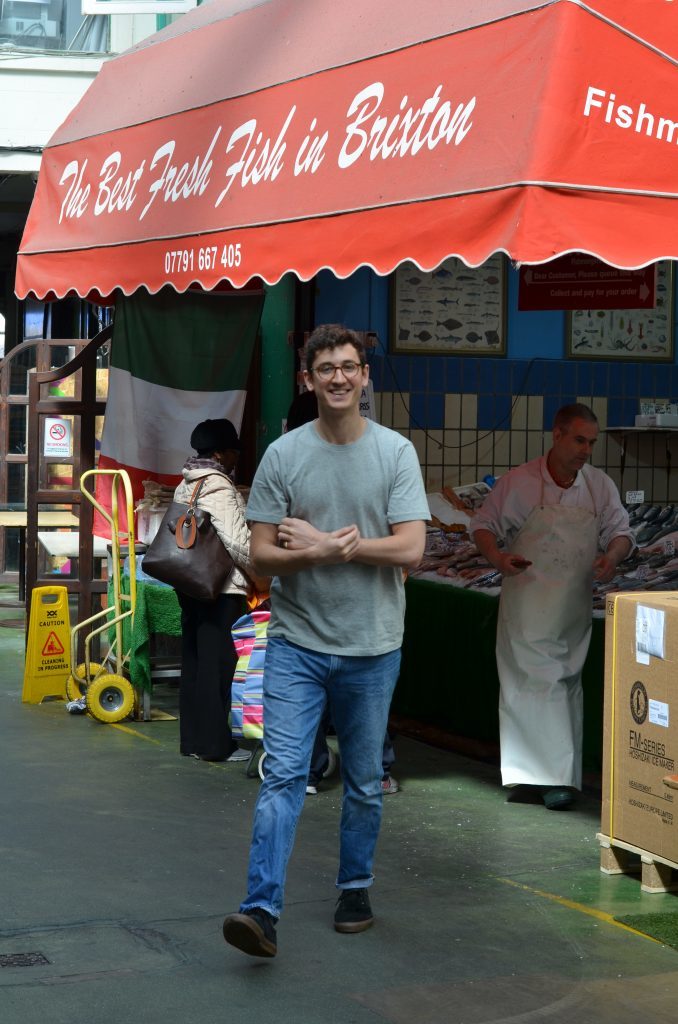 But by the end, Brodie admits that perhaps he was enjoying himself too much.
"I wasn't taking it too seriously by the end," he laughs.
"That's my personality. I'm a seat of my pants kind of guy!
"I can come across as slow. That moment when John said: 'Brodie is in his own little world'! My girlfriend said later, 'I think I'll need to have a chat with John about this…!'."
Brodie says he was "gutted" when he did have to leave the show as he knew he can cook better.
"In the evenings you are practicing, cooking, thinking about it – you are so immersed in it," he reflects.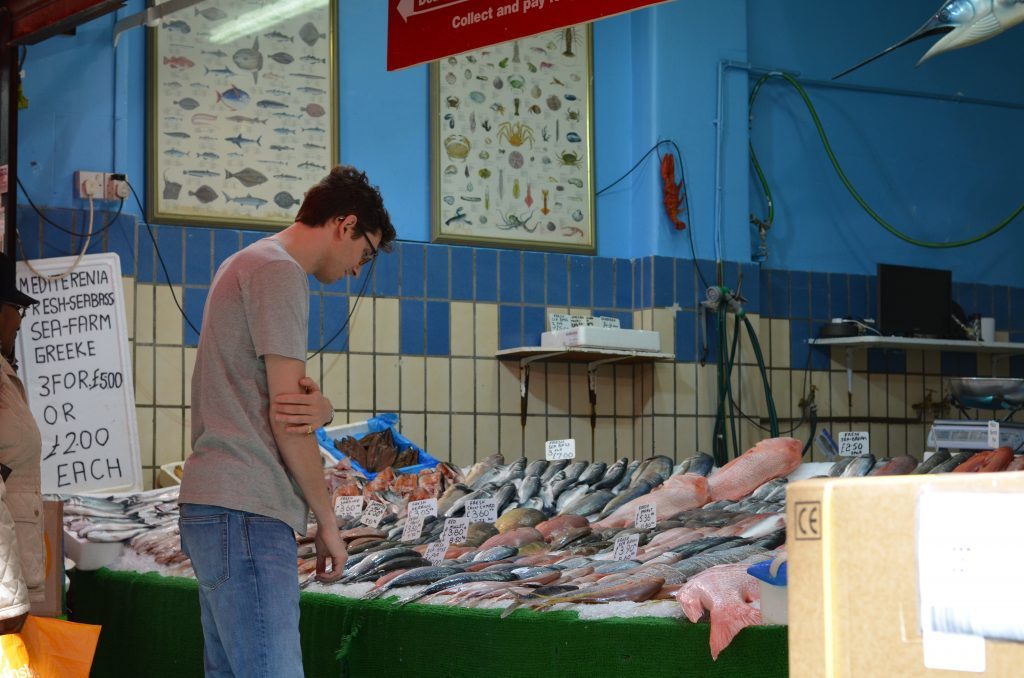 But in the end he admits: "There were not enough hours in the day. The occasion got the better of me. I chose the wrong dish – venison wellington – which was quite hard to do in a short space of time. I was devastated when I went out. I didn't do as well as I could and other people didn't make so many mistakes."
As revealed in an interview with The Courier in April, Brodie, who is the son of well-known Cupar solicitors Douglas and Sue Williams, "raised the bar" of student cuisine by cooking Thai curries, cottage pie and roasts of lamb in his student flat whilst studying architecture in Glasgow.
But one of Brodie's prime motivations to enter the show was to get a professional critique of his cooking skills – having coincidentally taken voluntary redundancy as a design architect with lingerie company Agent Provocateur in February, he has ambitions to make his living from cooking.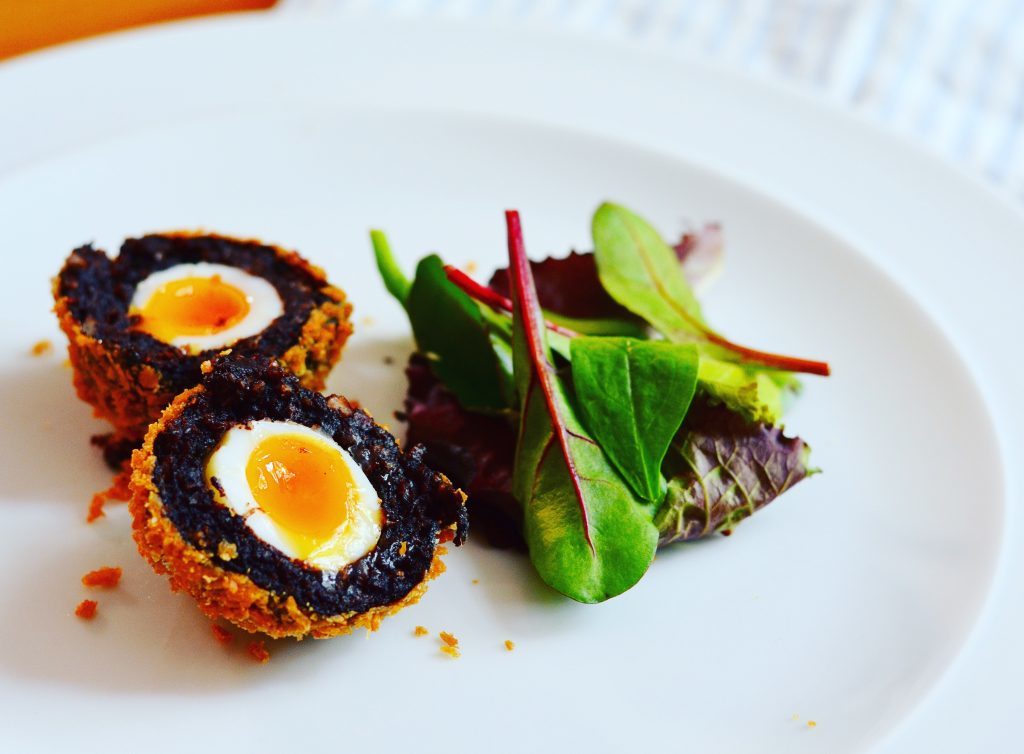 "For me the quarter final was the turning point," he says.
"When John said at the start he didn't like my food then later said that he did, that was it.
"John is quite stand-offish – he doesn't speak to you until he knows you can cook. He said off camera 'wow you can cook!'. He would talk and give you pointers off camera.
He wants people to do well. He gave us feedback. He was incredibly helpful.
My cooking improved exponentially."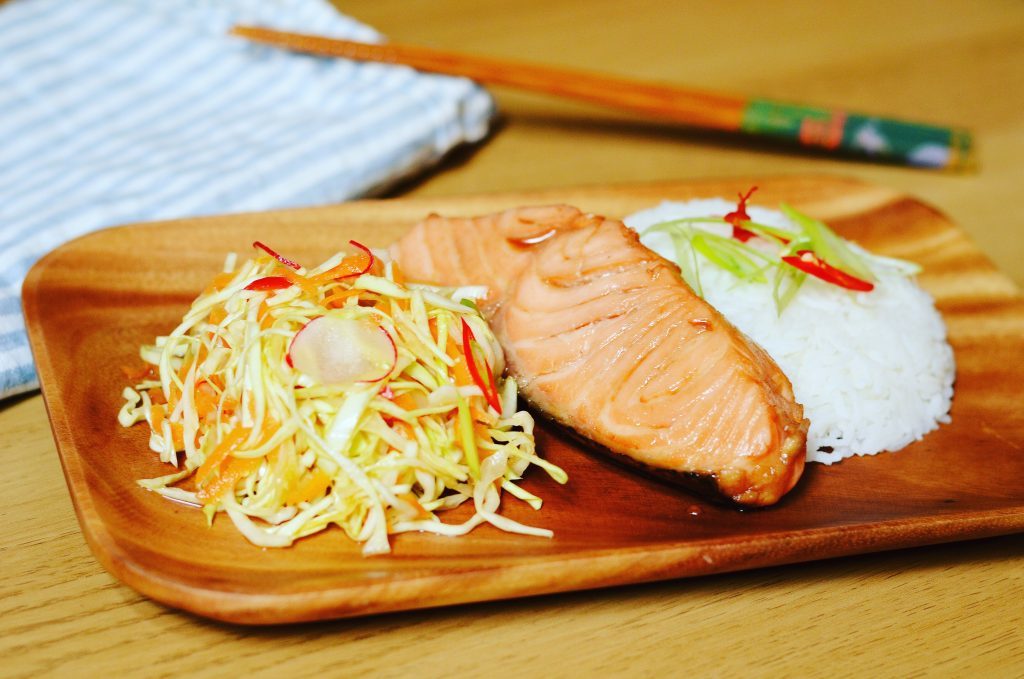 Brodie is also pleased that his cooking brought pleasure to others.
"My mum and dad were in court each day after the show and it was the main talking point!" he laughs.
"I did it for myself, but a by-product is that it's brought joy to others. I didn't realise it at the time.
By proxy my cousins, brothers…so many people have got back in touch. People have written me lovely messages – a lot of lovely things.
"Some people have been ignorant on Twitter. It's not like X-Factor. You can't tell from the TV whether my food tastes good or not!
"But I'm glad so many people enjoyed it and am looking forward to the future!"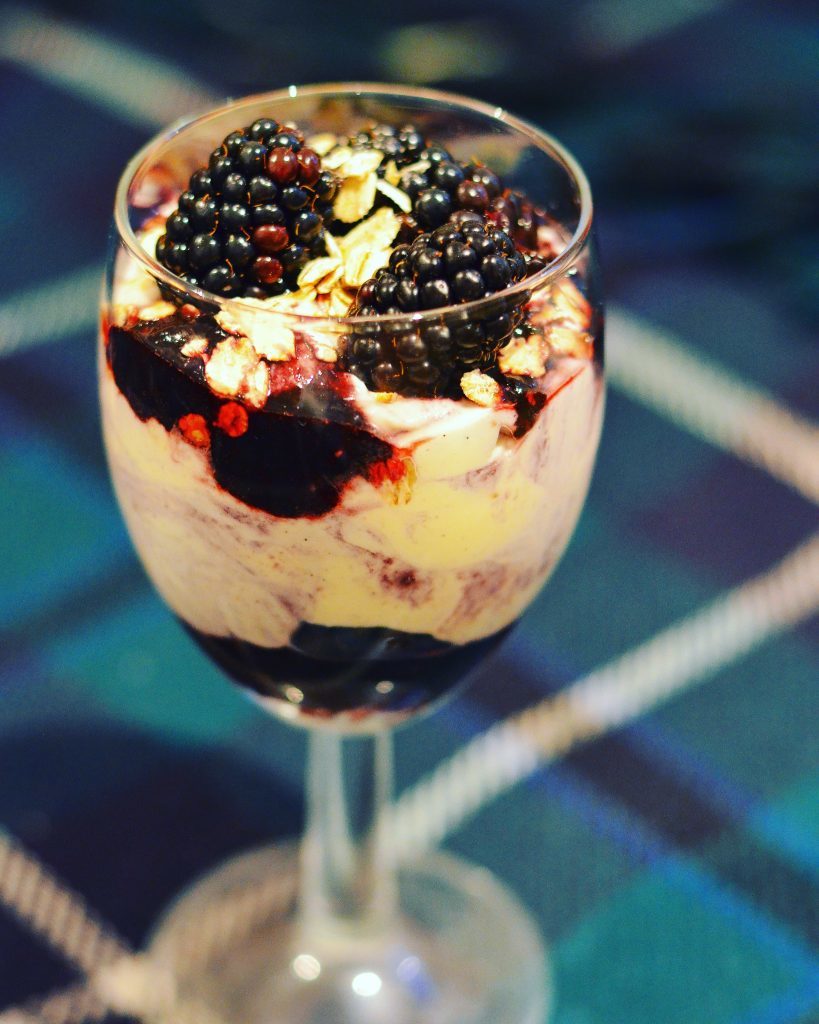 Brodie Williams has created a special three-course menu for Courier readers to try and cook for themselves at home:
BLACK PUDDING SCOTCH EGG
 INGREDIENTS
 Water
4 quail's eggs
1 large free-range egg, beaten
2 tbsp plain flour
50g panko breadcrumbs
200g good quality black pudding
Sunflower oil for deep-frying
Seasoning
DIRECTIONS
Get a saucepan of water to a rolling boil and add the quail's eggs. After 2½mins remove and submerge in iced water to prevent further cooking. Once cool, remove and pat dry with some kitchen roll, then carefully remove the shell. In three separate bowls add the beaten egg, flour, and panko breadcrumbs. Soften the black pudding in your hand to make it more pliable. Dust the quail's egg in the flour and using a cupped hand, encase the egg in the black pudding to create a ball, being careful not to break the egg yolk.  Dust with the flour again, coat in the beaten egg and dredge in the breadcrumbs. Deep-fry at 180C oil for 3mins, turning occasionally. Remove and pat with kitchen paper, season and serve.
TERIYAKI SALMON WITH ASIAN COLESLAW & RICE
 INGREDIENTS
 For the Teriyaki Salmon
3 tbsp mirin
1 tbsp rice wine vinegar
1 tbsp soy sauce
1 tbsp runny honey
1 tbsp fresh ginger, grated
4 x 125g salmon fillets
 For the Asian Coleslaw
1/2 sweetheart cabbage, finely sliced
1 large carrot, coarsely grated
6 radishes, finely sliced
1 red chilli, finely sliced
2 spring onions, finely sliced
Juice of 1 lime
1 tbsp soy sauce
1 tbsp toasted sesame oil
1 tsp brown sugar
350g long grain white rice
DIRECTIONS
Preheat the oven to 200C. Add the mirin, rice wine vinegar, soy sauce, honey and ginger to a saucepan and stir over a medium heat. Be careful to keep it moving as the sugar in the honey and mirin can burn easily. After a few minutes the sauce should be well combined and have thickened a little. Place the salmon fillets in a bowl, then add the teriyaki mixture from the saucepan to the bowl and carefully coat the salmon fillet with the marinade. Place the salmon fillets on a large piece of tin foil on a baking tray and pour over the marinade. Then fold the foil over on itself and scrunch together to create a parcel that encloses the salmon completely. Place in the oven for 15mins at 200C. Once done, remove the baking tray and rest for 2mins.
Break off the outer leaves of the sweetheart cabbage and discard. Cut in half, and remove the core. Then finely slice and put in a large bowl. Grate the carrots and add, along with the sliced radish, chilli, and spring onions. In a bowl whisk together the lime, soy, sesame, and sugar and then add to the coleslaw. Combine well and serve.
Rinse the rice well and cook as per the packets instructions. Once done, plate up with the other elements.
BRAMBLE CRANACHAN
 INGREDIENTS
 200g brambles
½ tbsp icing sugar
50g rolled oats
300ml double cream
150ml crème fraîche
½ vanilla pod, seeds scraped
3 tbsp whisky
3 tbsp honey
INSTRUCTIONS
Start by blitzing 100g of the brambles with the icing sugar in a small food processor. In a dry frying pan over a medium heat toast the oats, being careful not to burn them, then set aside. Place the creams in a bowl and whisk to soft peaks. Scrape the seeds out of the vanilla pod and add to the cream and fold in, along with the whisky and honey. Then carefully fold in half of the toasted oats and half of the bramble purée to a ripple. Build up in a glass or jar with a few brambles, oats and purée, then the cream, then top with more brambles, puree and oats.