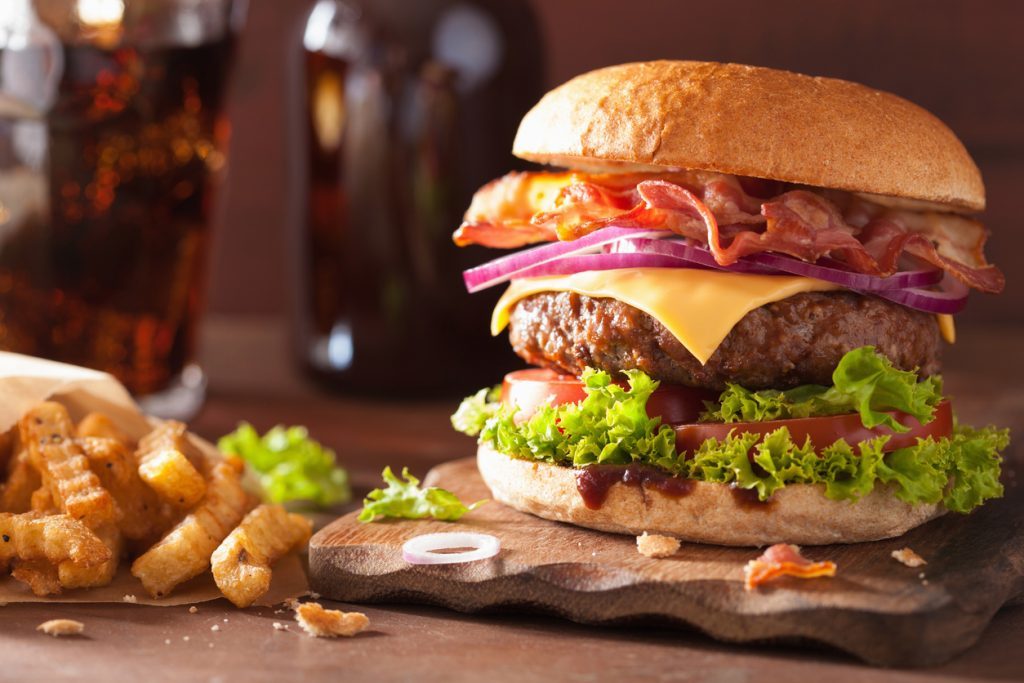 There are plenty of eateries in Tayside, Angus and Fife and the best of them know one thing – how to make good burgers!
From homemade patties to speciality toppings, you can find nearly every single burger you can think of in Courier Country (not to mention all the amazing sides). So, whether you are a bacon and cheese, a BBQ or a more gourmet fan, you are sure to find the perfect burger combination to suit you tastes.
If your mouth is watering at the thought of a juicy burger, make sure you visit these restaurants for a gut-busting meal!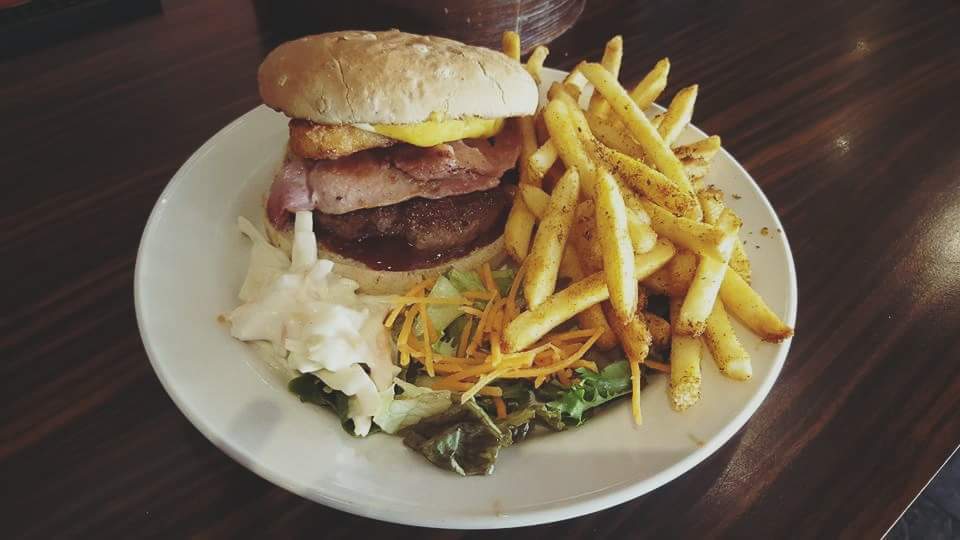 If you ate a different burger every week at Tonic, it would take you nearly a year to get through their entire menu. They currently have over 40 different burgers available – the biggest offering in Dundee – and that's about to go to over 60 in September!
Among their new burger choices are vegan options – meaning they really do have something for everyone.
And there is also a range of over 50 cocktails you can enjoy with your burger – with a whole new selection coming out at the same time as the extended burger menu.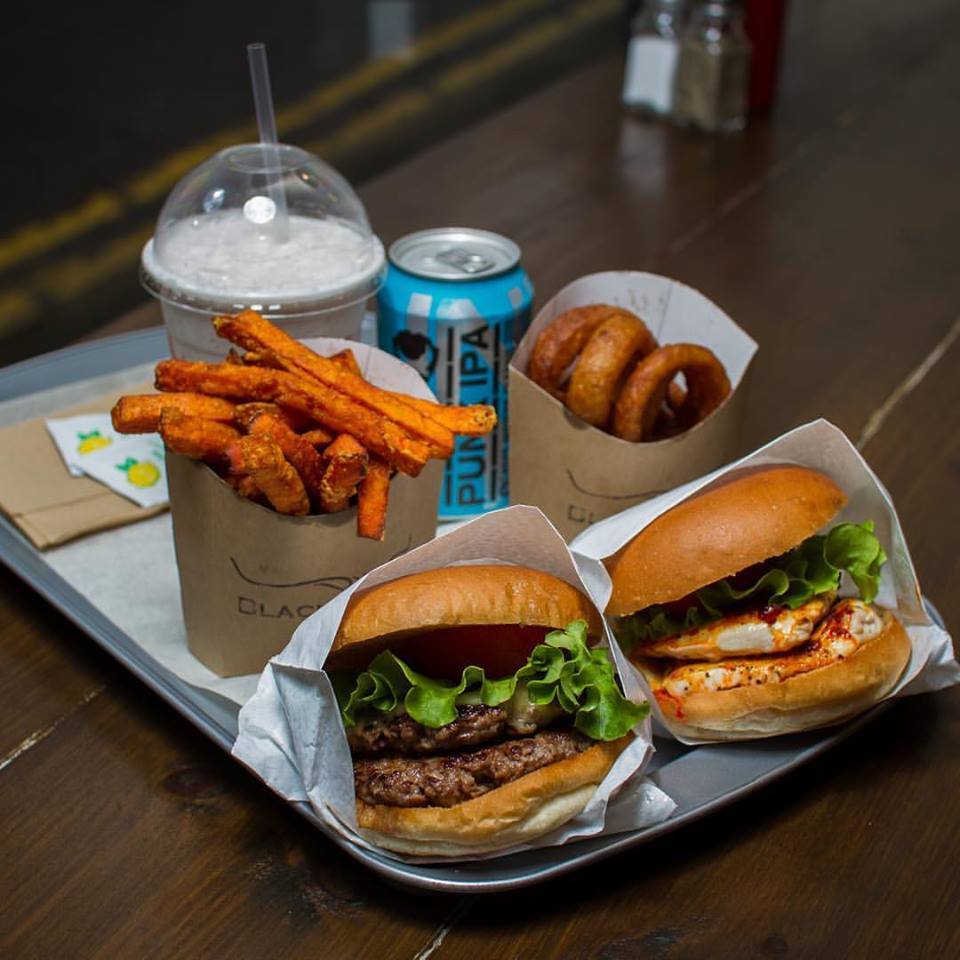 BlackHorn is the number one place to go in St Andrews when you get that burger craving – showing why it was recently voted by AOL.com as one of the top 10 burger restaurants in the UK.
The finest local produce is delivered fresh every morning and the chefs cook to order to ensure the tastiest possible burgers.
Their blend of beef is sourced from local farms and prepared by Minicks Butchers just down the road from the restaurant.
At BlackHorn they make an awesome burger from only the finest local ingredients using 100% beef. You've got to try it!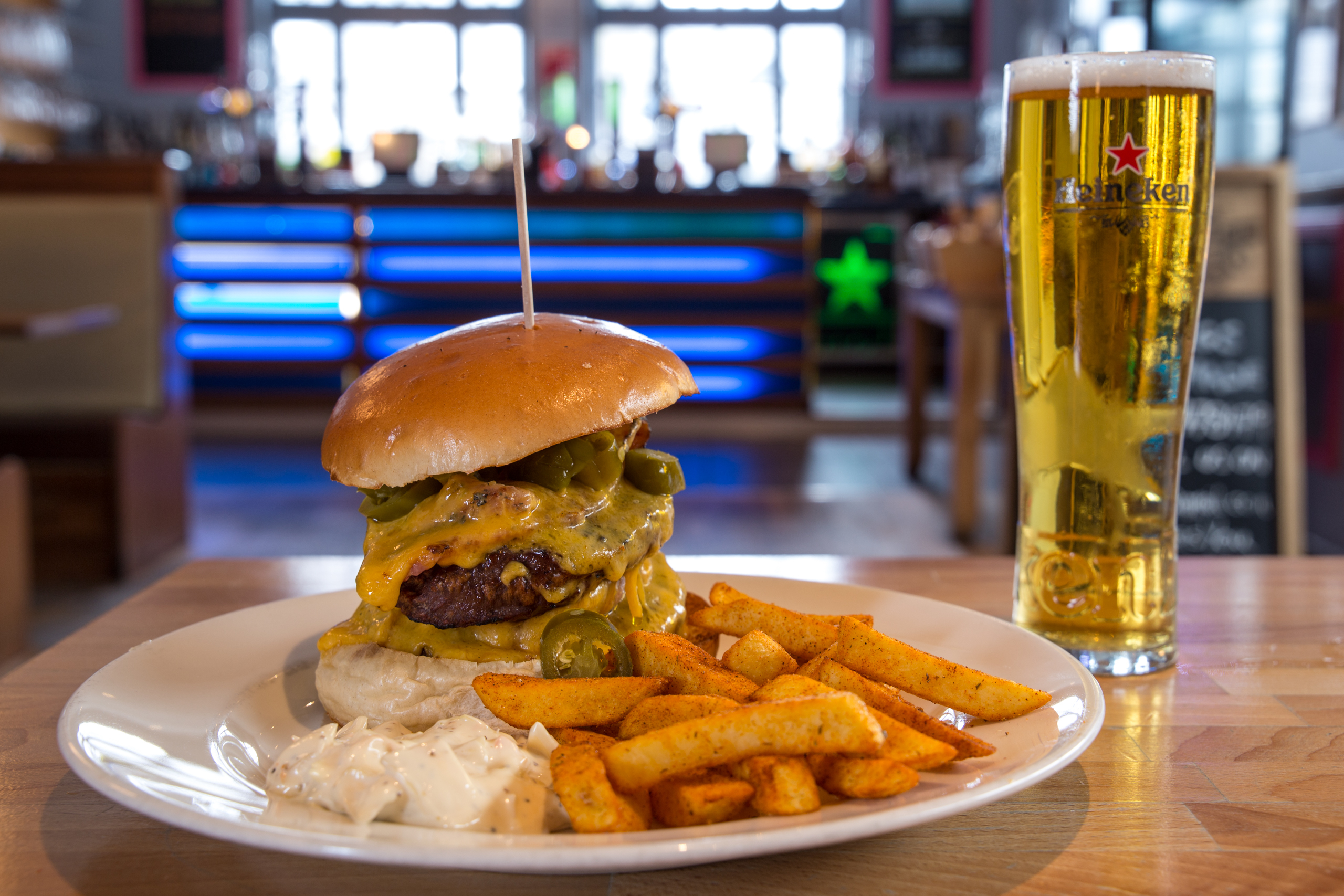 Rascals is famous for its big and tasty burgers – as well as their chicken wings, comfort food, ice cream milkshakes and cocktails.
Rascals was recently shortlisted for the Best Burgers in Scotland category at the Scottish Entertainment Awards. And their "biggest burger in the UK" has been featured on STV.
Rascals is open to families for food, with a kids' menu as well as the main menu (which runs from 11am to 8.30pm every day). Their lunch menu offers great weekday deals. Make sure you book at peak times to avoid disappointment!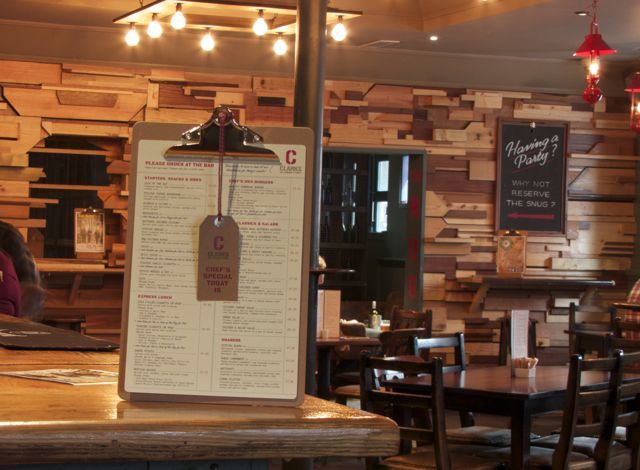 The chef at Clarks makes his own burgers, which is the secret behind their great reputation and following.
You can choose between a traditional beef burger, chicken breast, breaded spicy Cajun chicken or grilled halloumi and each comes in a toasted brioche bun with salad, pickle and chips and your choice of toppings (bacon, chili, cheddar, haggis or jalapenos).
And if you are dining with a loved one, you can get two burgers with two toppings for just £12!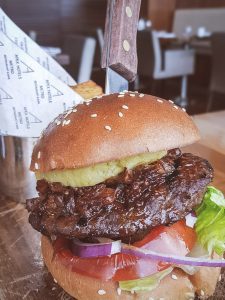 The Apex offers a touch of class with each of their burgers.
The patty, which weighs 6oz, is served topped with BBQ pulled beef, Scheihallion Rarebit, tarragon and mustard relish in a sesame brioche bun and is accompanied by triple-cooked chips.
Metro Bar and Brasserie serves international dishes, while paying homage to Scotland's rich culinary tradition. Traces of Italian, French and even South American cuisine appear at Apex City Quay's restaurant in Dundee.
The Metro Bar and Brasserie space features high ceilings, large windows, and a separate bar area that serves delicious bar food during the day. The restaurant operates from breakfast through dinner, seven days a week.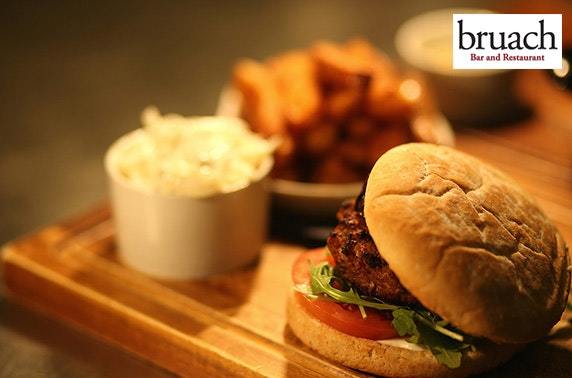 Bruach in Broughty Ferry has a unique list of eight burgers on their menu, which changes seasonally. Each of the burgers are handmade using the finest Scotch beef.
They also have a great selection of craft beers and cocktails which go perfectly with a burger. And they boast the area's largest gin offering – with over 100 different bottles in stock.
Bruach offers both vegetarian and gluten-free options on all menus. They source gluten-free bread and have a separate fryer for gluten-free diets.
The team is also very happy to accommodate vegan and dairy-free diets, as well as other dietary requirements, simply let them know when booking or upon arrival.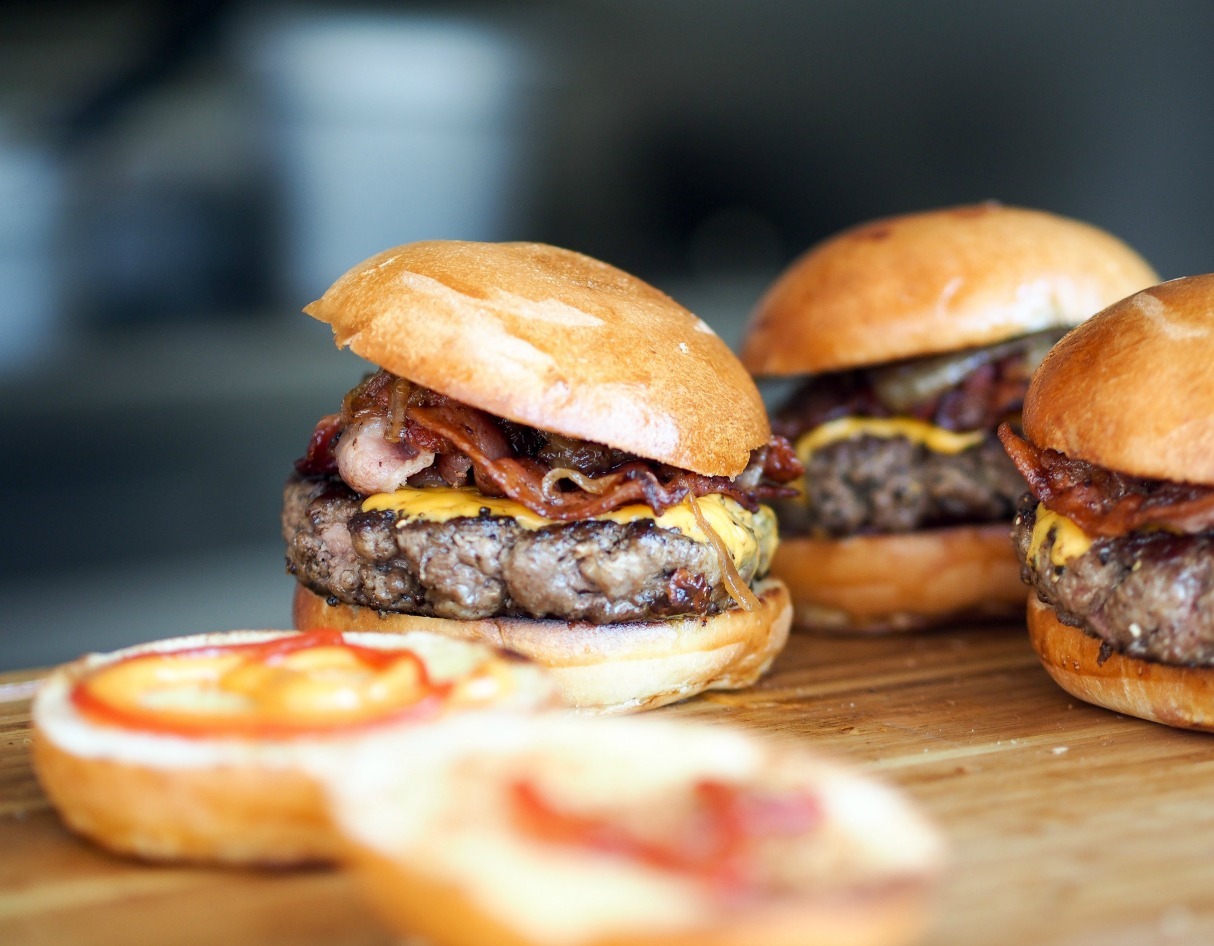 Monterey Jack's selection of handmade beef, chicken, lamb and vegetable burgers are so good they are award-winning.
The restaurants, in Perth and Dunfermline, recently won the Industry Innovation of the Year category at the Dine In Awards, making them must try.
There is a wide range of gluten free, vegan and dairy free options, with all of their over 30 burgers featuring Monterey Jack's secret recipe of herbs and spices.
Uniquely, as well as choosing your burger and toppings (including mega slaws, special sauces or beetroot salsa), you can also pick your own bun from brioche, pretzel, sesame Kaiser roll and a gluten free bun.
It will make your burger truly one of a kind!
Monterey Jack's burgers are available for sit in, or takeaway through their special app.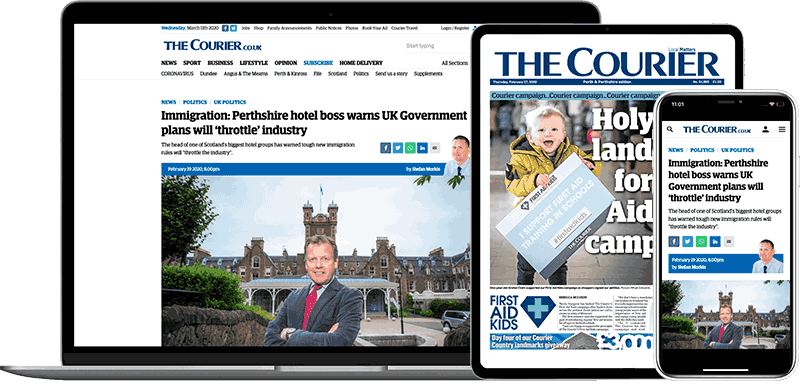 Help support quality local journalism … become a digital subscriber to The Courier
For as little as £5.99 a month you can access all of our content, including Premium articles.
Subscribe