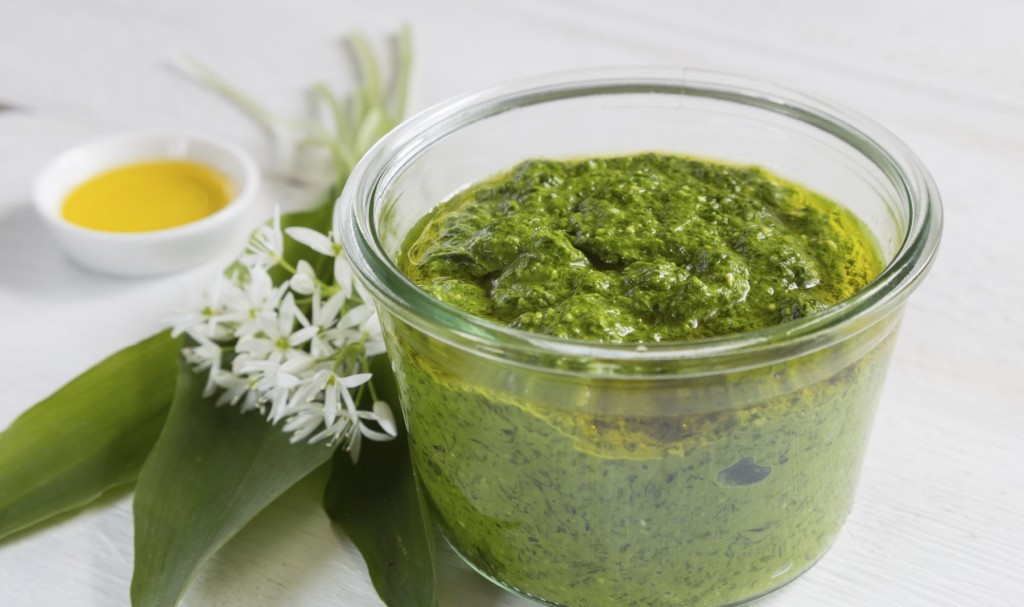 This week Martin Hollis, executive chef at the Old Course St Andrews, whips up some wild garlic pesto.
For those of you who enjoy foraging, or even just taking a muddy walk through the woods, there is simply no mistaking the wild garlic at this time of year.
Its pungent smell is what has named this seasonal leaf "devil's garlic" – just one of its many nicknames and one of the kinder ones, I may add.
Not only is wild garlic in season, it is of fabulous quality right now, making it a joy to cook with.
Unlike common cultivated garlic, it is the leaves that we eat and cook with, not the bulb.
The white flowers which adorn the leaves are edible as well but in April you will hopefully find tight, white buds – the leaves will taste better before too many flowers bloom.
You can blanch it and treat it as a slightly garlicky spinach, use in soup and veloute, or make the most of its big flavour in homemade pesto, my favourite quick and easy wild garlic recipe.
Alongside one large bunch of washed wild garlic, you'll need one small bunch of curly parsley, 60g of toasted pine nuts, 60g of Parmesan, 150ml of olive oil, a dash of lemon juice and salt and pepper to season.
Simply put all the ingredients, apart from the olive oil, into a food processor and blitz for a minute or two. Slowly pour in the olive oil until completely blended.
Turn off the food processor and use a spoon to do your taste test. Add more salt and pepper if required. I told you, it's too easy not to try at home.
Store your fresh pesto in an airtight container and enjoy as a starter with dipping breads, mix it through pasta dishes or even add it to mashed potatoes for extra punch.
It will last in the fridge for up to three days but I bet you'll have devoured it all in one. I also add it to homemade pizza with mozzarella and rocket.
Chef's tip
If you want to buy ready-bunched wild garlic, you're more likely to find it at your local farmers' market than in the supermarket.
If going out in search of your own, look for leaves with closed white buds and if you're not sure what you've found, take a leaf, crush it in your hand and take a deep inhale – if it's wild garlic you'll know about it.