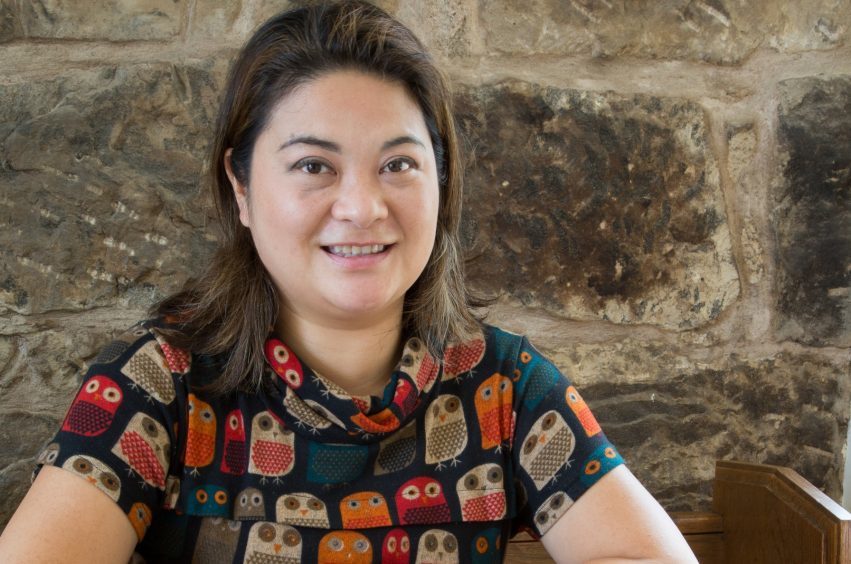 Kaori Simpson, chef patron of Edinburgh's Japanese bistro Harajuku Kitchen, shares some of her homeland's culinary culture with Caroline Lindsay.
Q Desert island food?
A Pickles and rice. I can't live without rice and Japanese cuisine has hundreds of ways to cook pickles so I'd never get bored!
Q Favourite TV chef?
A Marco Pierre White. His was the first British cooking book I bought and he has such charisma – he doesn't care what people think of him.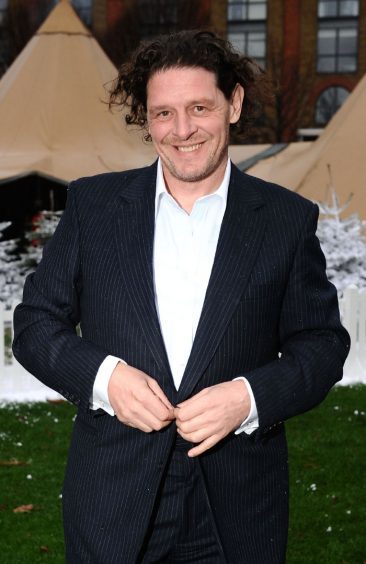 Q Favourite cook book?
A My mum's. She started it when she was young and used a lot of the recipes in her own restaurant. She gave it to me when she retired and I've started adding my own recipes to it – perhaps I'll publish it one day.
Q Favourite ingredient?
A Ginger. Sushi should always have pickled ginger on the side and a woman's body needs to be kept warm – ginger is perfect for that.
Q Most hated ingredient?
A Salt. I love it and I hate it – it can enhance a dish but if you use to much of it the dish is ruined and there's nothing you can do to salvage it.
Q Perfect dinner guest?
A Rocky Aoki. He was a Japanese athlete who went to the US to start his own street food business, ending up with a string of restaurants all over the world. He was inspirational.
Q Favourite kitchen gadget?
A My Japanese grater. It's different from a Western grater as has edges around it which means that none of the juices escape. It's very economical and I love grating garlic and ginger with it.
Q Favourite music to cook to?
A Rock n roll – I think I was influenced by my father who had a motorbike in the 1950s and loved rock n roll. I adore The Proclaimers and if the music makes me happy then my food will be happy too.
Q Perfect menu?
A Fish, pickles, miso and Japanese koshihikari rice – it's a delicious mix of savoury and sour.
Q Favourite country for food?
A Arabic countries because their dishes are often a mystery and so hard to replicate. Iranian rice is really lovely.
Q Favourite chef, alive or dead?
A Tom Kitchin. I worked under him for a while and I learnt so much about seasonal, local ingredients. And like me, he's based in Leith.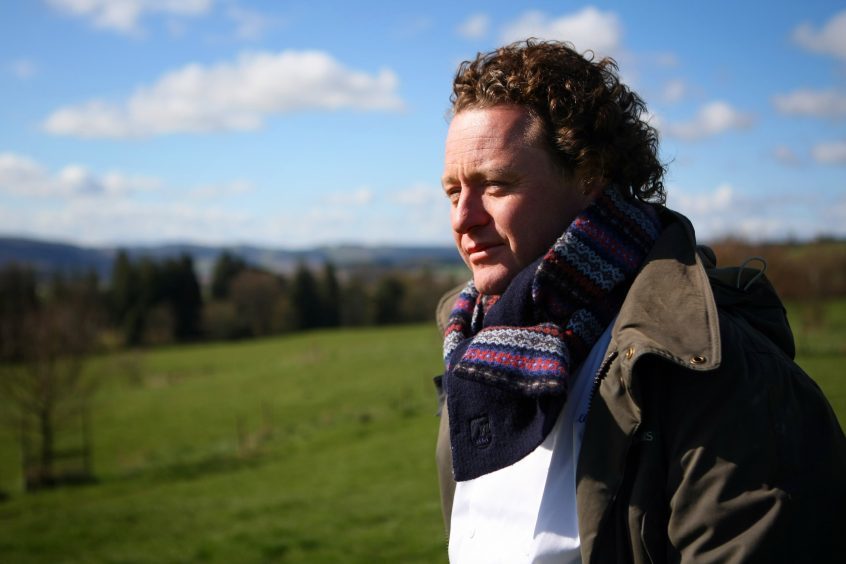 Q Favourite culinary season and why?
A Autumn because I love mushrooms and the fish is great at this time of year.
Q Salt or pepper?
A Pepper because it's good for adding flavour to a bland dish.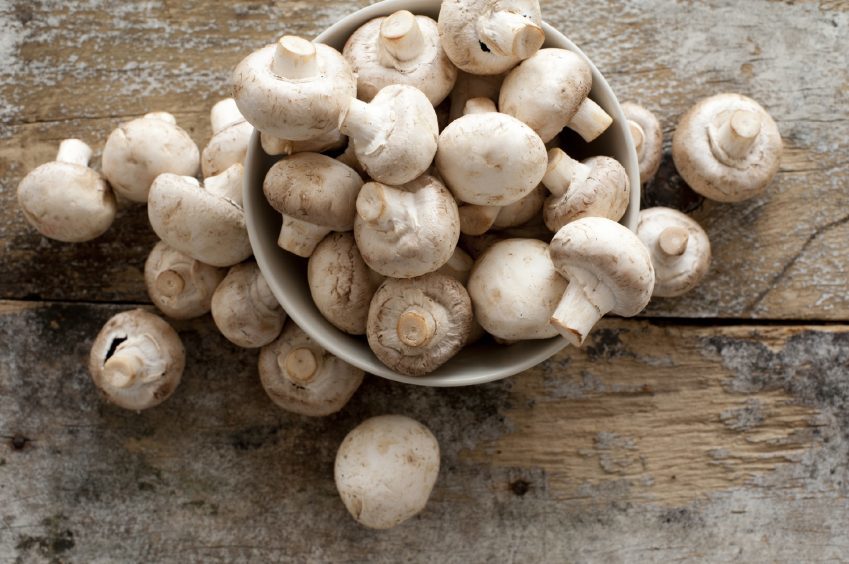 Q Favourite herb?
A Shiso. It's a Japanese herb that's getting popular here and works well with salad, sushi, seafood and pickled dishes.
Q Favourite spice?
A Cardamom because it's very good for your digestion. I really care about the stomach because what you eat also affects your mental well-being. A little bit of cardamom every day works wonders especially if you drink a lot of coffee.
Q Favourite way to cook the humble potato?
A Baked with milk. I got a shock when I first came to the UK because it seemed the only ways potatoes were cooked were by roasting, mashing or frying. Slice a potato, then bake with milk and a little grated cheese on the top – it just melts in the mouth.
Q Favourite go-to recipe if you're in a hurry?
A Ramen – it's filling and nutritious.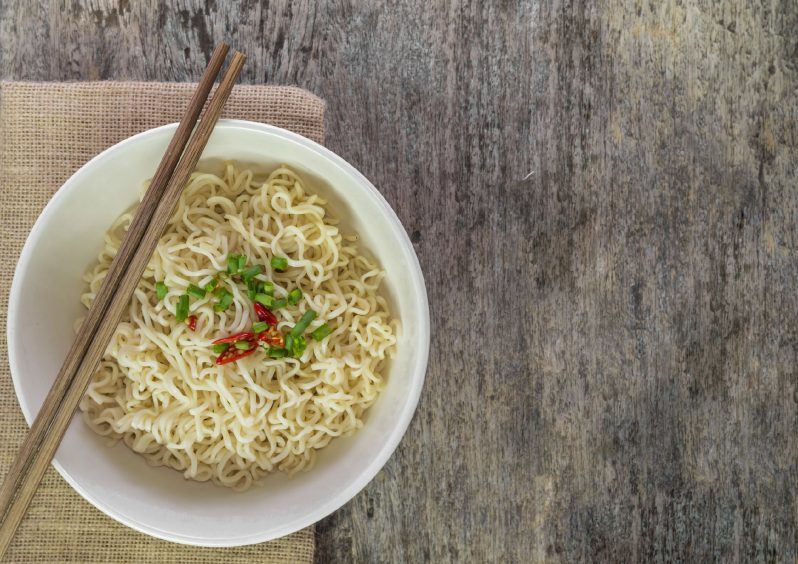 Q Favourite naughty nibble?
A Buttery salted popcorn but I can't find it here so I have to make my own!
Q Favourite health food?
A Avocado – I eat them almost every day. In Japan tuna is very expensive so some households slice avocado, serve it with soy sauce and pretend it's tuna. For me avocado still represents luxury, and it's so nutritious that I never get bored with it.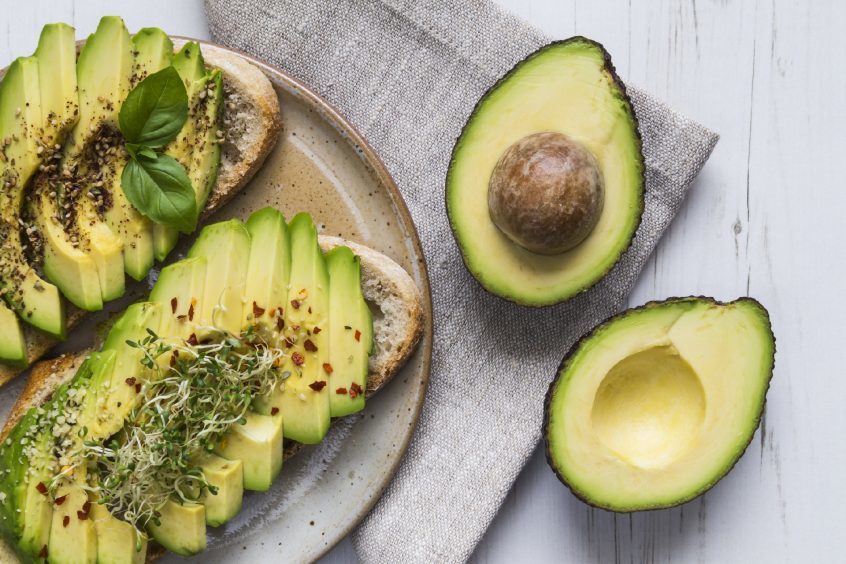 Ideal picnic dish?
A cucumber and egg sandwich which I tasted in Devon, the first place I lived when I came to the UK. i din't like it at first but then it grew on me and now I love it!
Q Ideal BBQ food?
A Yakitori which means skewered chicken. But we don't just barbecue the breast, wings and thighs – we use everything from the gizzard, liver, kidney and skin. They're all delicious with some sweet teriyaki sauce brushed on.
Q Are you critical of the food when you're dining out?
A Yes but I remake the dishes in my mind.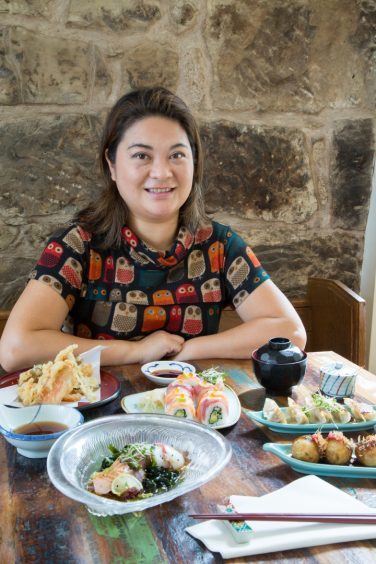 Q Do you tip in restaurants?
A Yes and you can always tell if they are really passionate about good food.
Q Top tip for failsafe cooking?
A Just steam everything – it's healthy and safe.
Q Worst cooking sin in your opinion?
A Frying unnecessarily. You can water-fry vegetables for a healthy stir-fry and then add in a little bit of sesame oil, the healthiest of the oils.
Harajuku Kitchen's beef tataki
Serves 2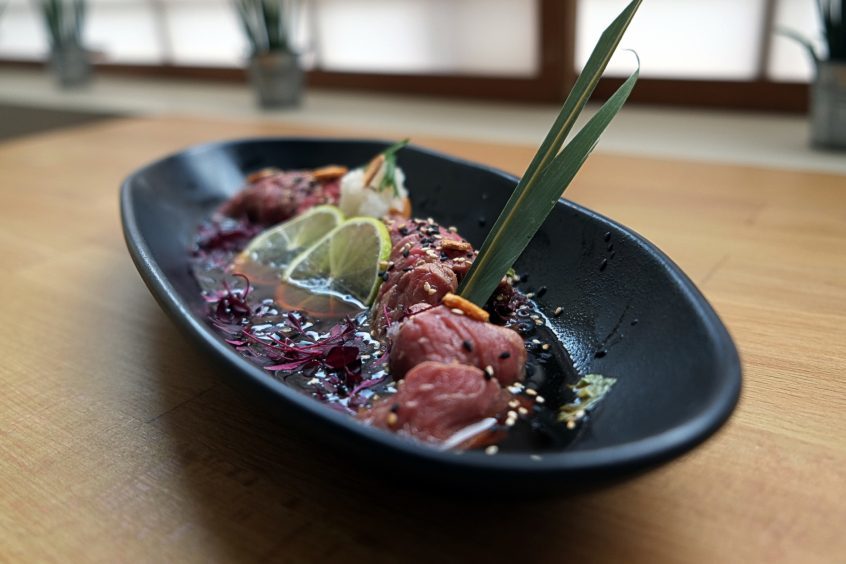 Here is a very quick, easy and delicious Japanese dish which is favourite with our customers.
Ingredients
200g ribeye steak
For the sauce
2 tblsp soy sauce
2 tblsp lemon juice
2 tblsp lime juice
6 tbsp Konbu dashi stock (available from delis)
2 tblsp Japanese rice vinegar
Zest of lemon/lime
1 lettuce
Directions
Sear the beef on a hot pan two minutes on each side. Slice the beef very thinly, carpaccio style.
Place the carpaccio on a bed of lettuce. Pour over the sauce and garnish with lime and lemon.
Harajuku Kitchen's vegetable tempura
Serves 3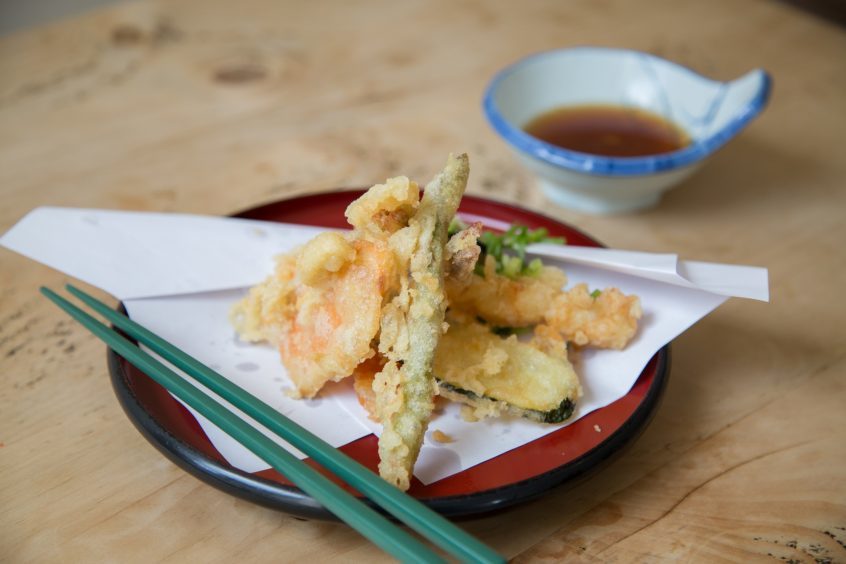 Ingredients
100g self-raising flour, plus some for coating the vegetables
100ml water
100g of seasonal veg of your choice
500ml rapeseed oil for frying
1 tbsp soy sauce
90ml water with 1 tsp stock
20g grated radish
10g grated ginger
Directions
Make the batter by mixing the self-raising flour and water in a bowl. Coat your selection of vegetables in flour then dip in the tempura batter mix using a slotted spoon or tongs.
Heat your deep fat fryer to 165C.
Prepare your dipping sauce by mixing together soy sauce and water and simmering for 5 minutes, then leave to cool and add the radish and ginger.
Cook your tempura by placing in the fryer and removing when they start to float to the surface. Place on a plate with kitchen towel to remove excess oil and serve with the dipping sauce.