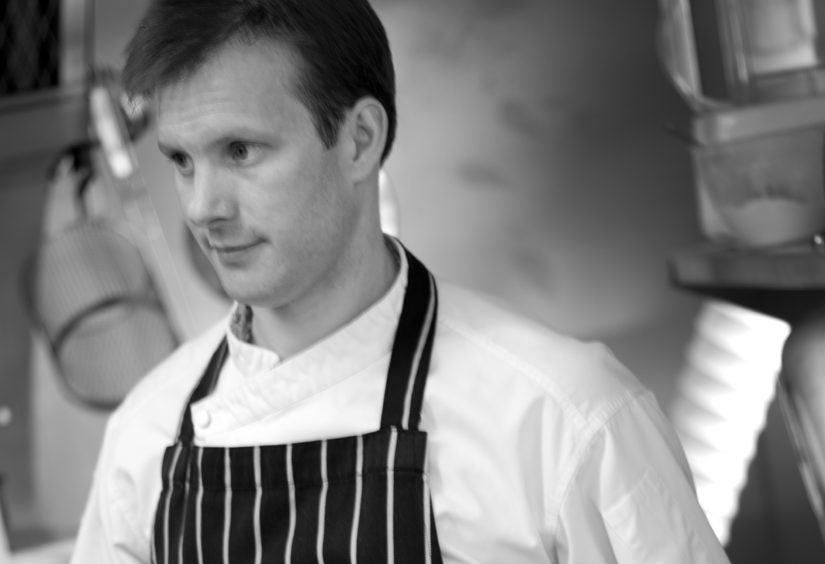 Frenchman Fabrice Bouteloup, chef patron of Barley Bree in Crieff, tells Caroline Lindsay why he loves British food the best.
Q Desert island food and why?
A Potatoes – easy to grow and easy to prepare and cook – and hopefully the desert island is surrounded by a sea abounding with fish to eat with the potatoes!
Q Favourite TV chef and why?
A Keith Floyd – he managed to show both the serious and fun side of food and cooking.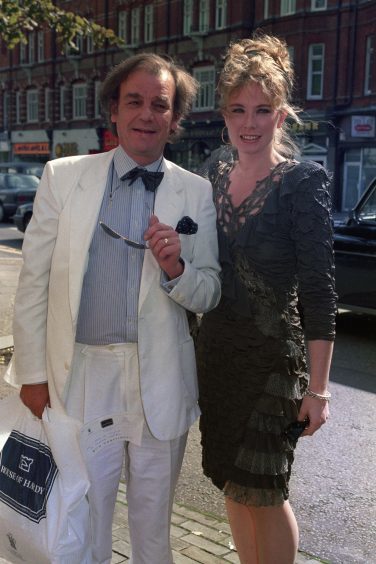 Q Favourite cook book and why?
A Larousse Gastonomique – because it explains all the basics that you need to learn to be a good chef.
Q Favourite ingredient and why?
A Eggs – they are cheap, nutritious and so versatile:  sweet, savoury, hot, cold, breakfast, lunch, dinner.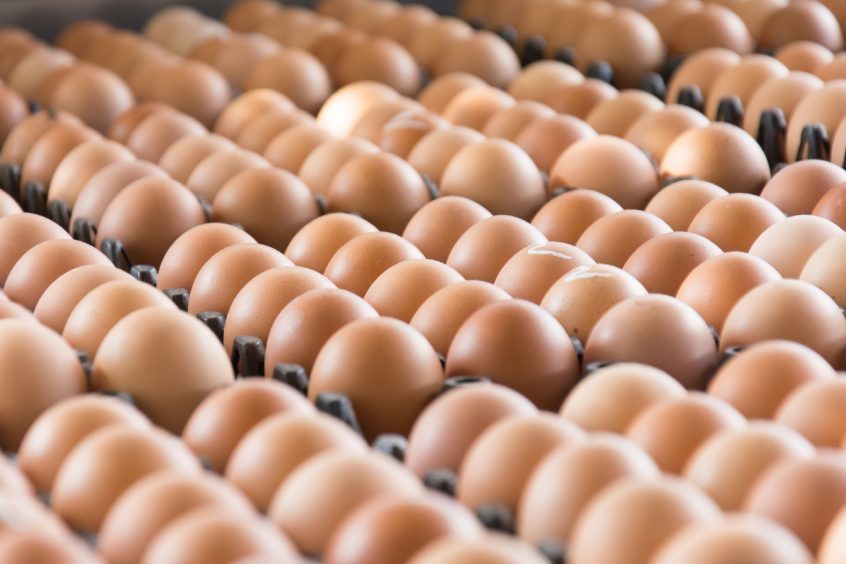 Q Most hated ingredient and why?
A I don't have a hated ingredient – I eat anything.
Q Perfect dinner guest and why?
A Stephen Fry – for his knowledge. It would make for perfect round-the-table interesting discussions.
Q Favourite kitchen gadget and why?
A Microplane grater – it's sharp, small, easy to clean and makes for efficient prep.
Q Favourite music to cook to and why?
A Puccini to AC/DC – it all depends on the day – but no music in a professional kitchen.
Q Perfect menu?
A Seared Scottish scallops, rib-eye steak, cooked rare, served with perfect chips, followed by a big platter of cheese!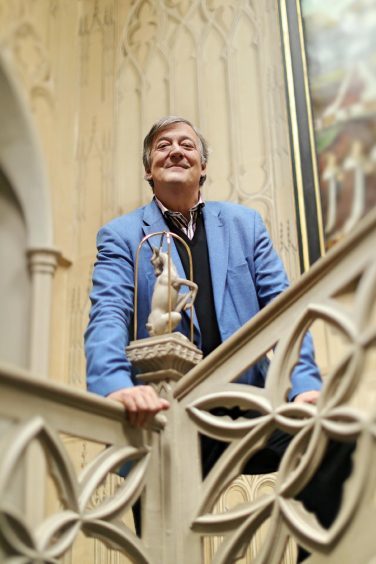 Q Favourite country for food and why?
A Britain – the different cultural influences that have helped shape the UK food culture, Asian, Indian, Italian, French, etc and the rich history of British food, all combined with quality, seasonal produce make this a great place to work as a chef.
Q Favourite chef, alive or dead and why?
A Pierre Gagnaire – he was one of the first French chefs to travel the world and use different ingredients and to take those ideas back to France. With Hervé This, he also started looking at molecular gastronomy to understand more about the science of food. I admire his use of flavours and the way he creates the dishes, and the artistry of the finished plate.
Q Favourite culinary season and why?
A Summer – because of the wide choice of lovely fresh vegetables and salads.
Q Salt or pepper and why?
A Salt – it brings out flavours and we need a certain amount in our diet.
Q Favourite herb and why?
A Lemon verbena – it has a delicate, subtle flavour and aroma. I make a crème brûlée flavoured with it – delicious.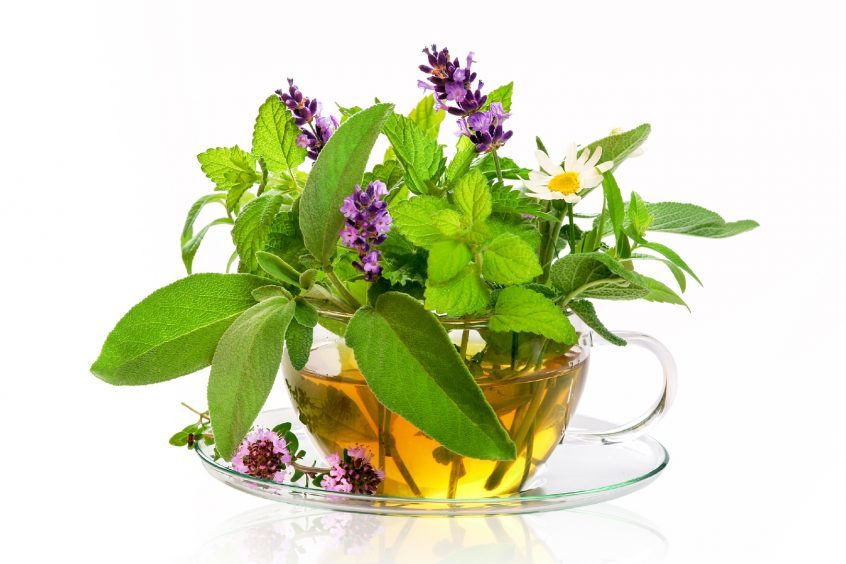 Q Favourite spice and why?
A Saffron – imagine paella without it.
Q Favourite way to cook the humble potato?
A Purée de pomme de terre (mashed potato) – made with loads of butter (and cream), there is nothing like it – sublime.
Q Favourite go-to recipe if you're in a hurry?
A Scrambled eggs on toast with smoked salmon.
Q Favourite naughty nibble?
A Cheese and chocolate – but not at the same time.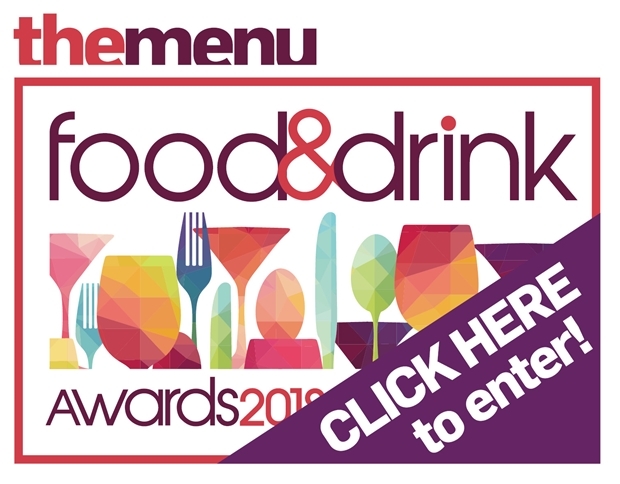 Q Favourite health food?
A Avocado with a spot of vinaigrette.
Q Ideal picnic dish?
A Cold chicken with a honey and grain mustard dressing.
Q Ideal BBQ food?
A Marinated spiced lamb cutlets.
Q Are you critical of the food when you're dining out?
A It would have to be very, very bad for me to pass comment.
Q Do you tip in restaurants?
A Yes.
Q Top tip for failsafe cooking?
A Be organised, keep it simple.
Q Worst cooking sin in your opinion?
A I think that chefs/cooks should take pride in what they do. When a chef sends a dish out to a customer no matter what level of restaurant, from a café to the very top end of fine dining, he or she should be certain that it is seasoned, cooked and presented in the best possible way. If the customer is not happy, which can happen, at the very least the chef can be sure that he/she did their best.
www.barleybree.com
Pork and sage stuffing croquettes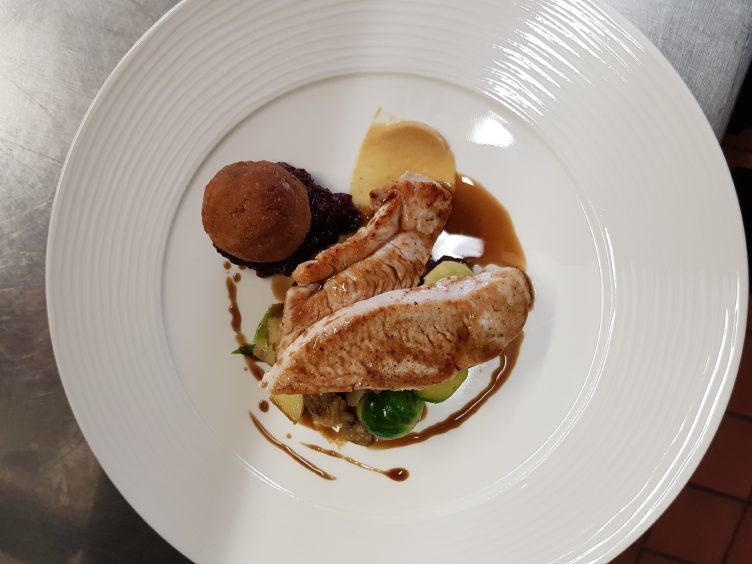 Makes 4
Notes: These tasty croquettes make the prefect accompaniment to Christmas dinner, or work as canapes at a festive buffet.
Ingredients
200g good quality pork sausagemeat
50g dried apricots (diced)
4 large leaves of fresh sage (chopped)
40g chestnuts (chopped)
Salt and pepper
1 egg yolk, whisked
dash of milk
100g breadcrumbs
Directions
Mix all the ingredients together. Shape into small balls. Make the egg wash by adding a dash of milk to the whisked egg yolk. Dip the balls into egg wash and then roll in breadcrumbs.
Use a deepfryer to cook them, or shallow fry in rapeseed oil.
Serve with roast turkey or your own choice of Christmas roast, Brussels sprouts, bacon and chestnuts and cranberry sauce.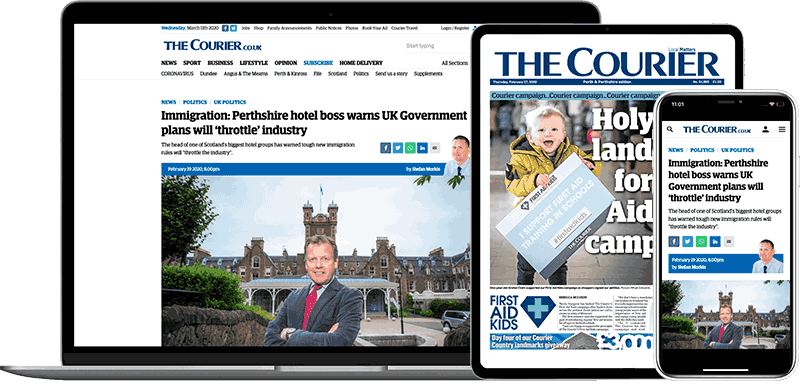 Help support quality local journalism … become a digital subscriber to The Courier
For as little as £5.99 a month you can access all of our content, including Premium articles.
Subscribe