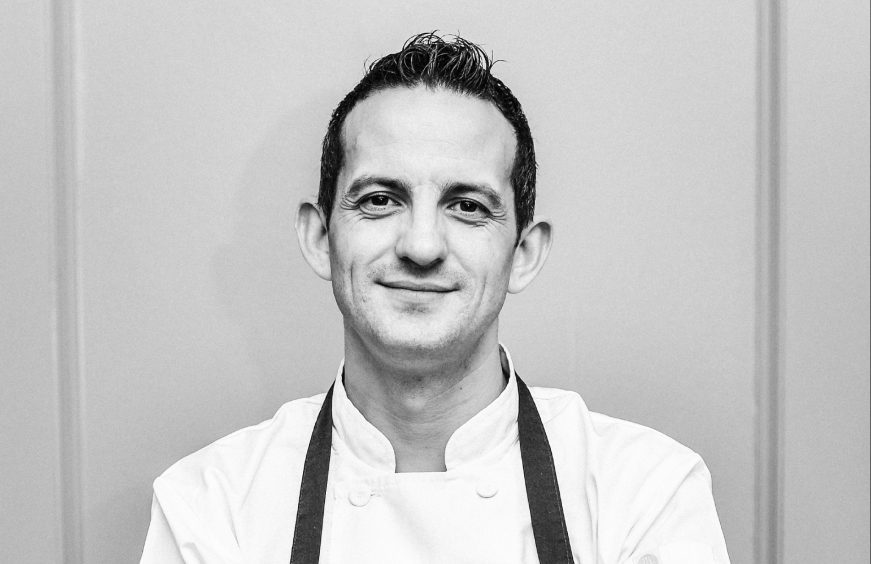 Craig Jackson, head chef at Murrayshall House Hotel in Perthshire, reveals the chefs he finds inspirational to Caroline Lindsay
Q Desert island food?
A Mince, tatties and dumplings. I never get tired of eating it.
Q Favourite TV chef?
A Rick Stein because of his attitude towards eating food and not just cooking it.
Q Favourite cook book?
A Marco Pierre White's White Heat changed how I looked at and approached food.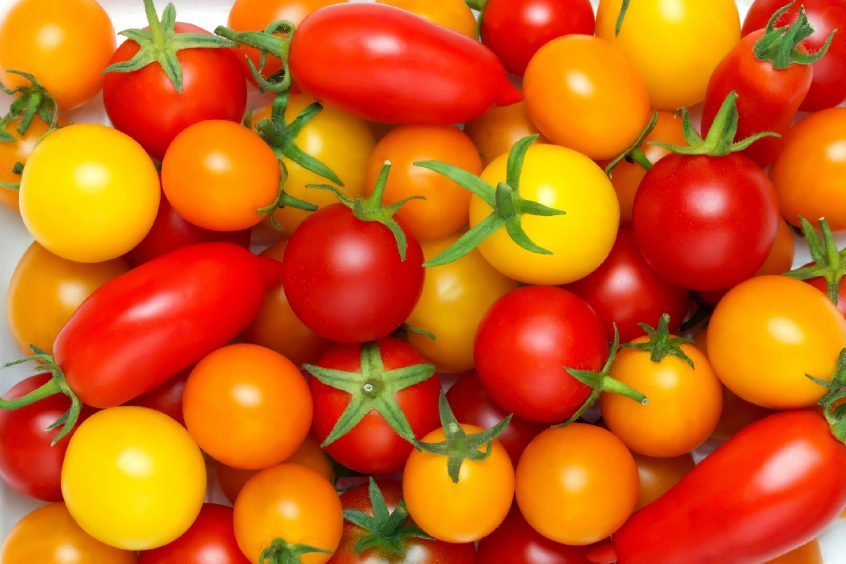 Q Favourite ingredient?
A Red wine – I always seem to have a bottle handy.
Q Most hated ingredient?
A Raw tomatoes. I just can't!
Q Perfect dinner guest?
A Johnny Vegas – the guy is funny all the time.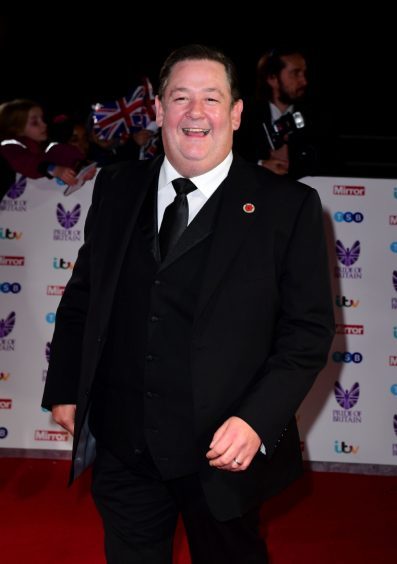 Q Favourite kitchen gadget?
A Thermomix – it makes a lovely smooth puree.
Q Favourite music to cook to?
A Anything upbeat.
Q Perfect menu?
A Slow cooked BBQ meats, grilled fish and salad, and nice cheeses.
Q Favourite country for food?
A Thailand because it's quick, fresh and healthy.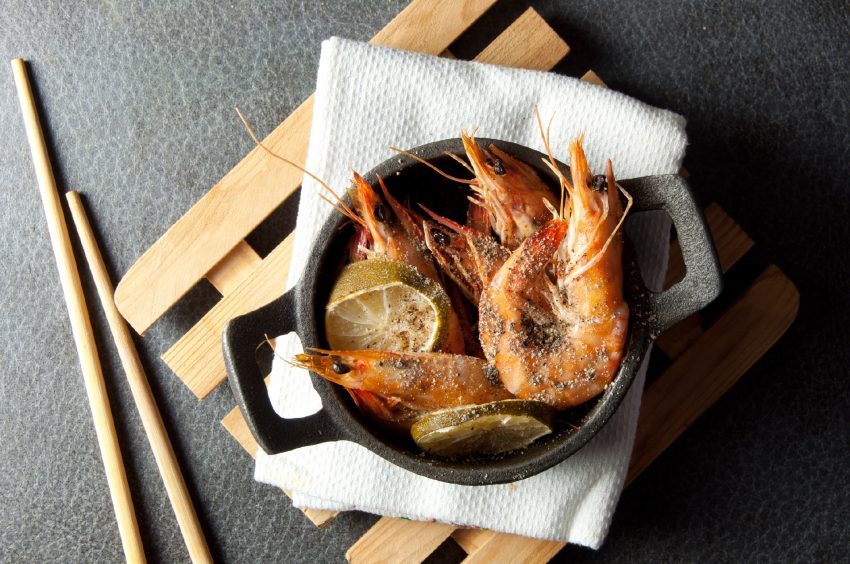 Q Favourite chef, alive or dead?
A Keith Floyd – I just loved the way he didn't take things too seriously.
Q Favourite culinary season?
A Spring – the start of the fresh foods and BBQ season.
Q Salt or pepper?
A Salt. Who likes bland food?
Q Favourite herb?
A Coriander – it's a fresh flavour that can go with anything.
Q Favourite way to cook the humble potato?
A Mashed with loads of butter and cream.
Q Favourite go-to recipe if you're in a hurry?
A Noodle broth with chicken, prawns, chilli, ginger and lemongrass.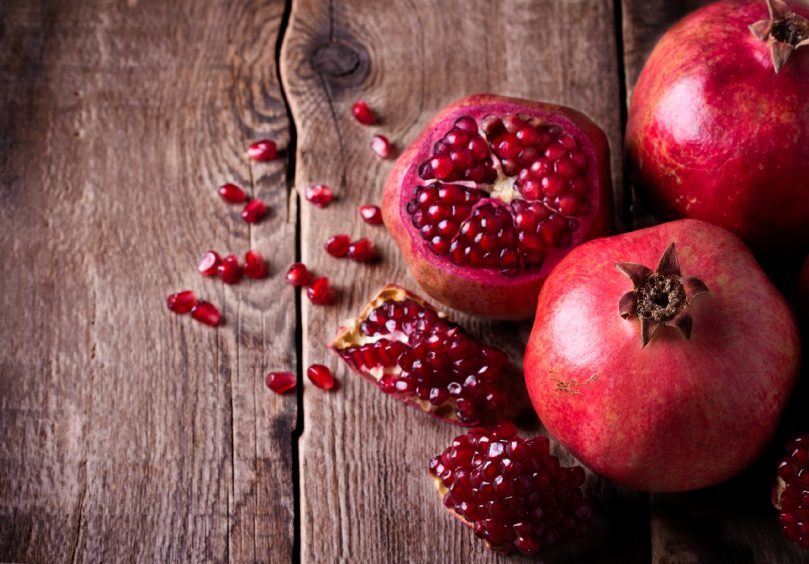 Q Favourite naughty nibble?
A Curly fries and garlic mayo.
Q Favourite health food?
A Pomegranates at the minute.
Q Ideal picnic dish?
A Pork pies.
Q Ideal BBQ food?
A Langoustines or any other shellfish in the shell, with a beer.
Q Are you critical of the food when you're dining out?
A Inwardly, yes.
Q Do you tip in restaurants?
A Yes.
Q Top tip for failsafe cooking?
A Think about what you are doing before you do it.
Q Worst cooking sin in your opinion?
A Messy work sections!
Baileys white chocolate mousse, bitter chocolate pudding, roasted hazelnut crumble
Serves 2-4
Ingredients
For the chocolate mousse: 250g white chocolate
400ml double cream
2 egg yolks
50g sugar
Baileys Irish Cream to taste
For the chocolate pudding: 50g cocoa powder
125ml boiling water
150g ground almonds
½ tsp bicarb
Pinch salt
150ml olive oil – not extra virgin
3 eggs
200g sugar
For the hazelnut crumble: 50g blanched hazelnuts
150g flour
100g butter
50g sugar
50g dark chocolate
Directions
For the mousse: melt the chocolate and set aside. Lightly whip the cream and set aside.
Whisk the egg yolks and sugar over a bain-marie until pale, add melted chocolate, fold in whipped cream. Then add as much Baileys as you like, pour into a mould or glasses and allow to set.
For the chocolate pudding: mix the cocoa powder with the boiling water and set aside. Mix the almonds, bicarb and salt and set aside.
Whisk the oil, eggs and sugar until pale and fluffy, add cocoa mix then fold in dry ingredients.
Bake at 170C for 30-40 minutes in a greased cake tin, leave to rest for 30 minutes before eating.
For the hazelnut crumble: toast hazelnuts in a dry pan then crush. Melt chocolate. Mix flour, butter and sugar until breadcrumb consistency, add chocolate and nuts and mix into a rough dough. Roughly cover a lined 300x200cm baking sheet with the mix. Bake at 160C for 20-25 minutes until crunchy. Remove from oven and break into bitesize pieces.
Put all elements together and serve.
www.murrayshall.co.uk