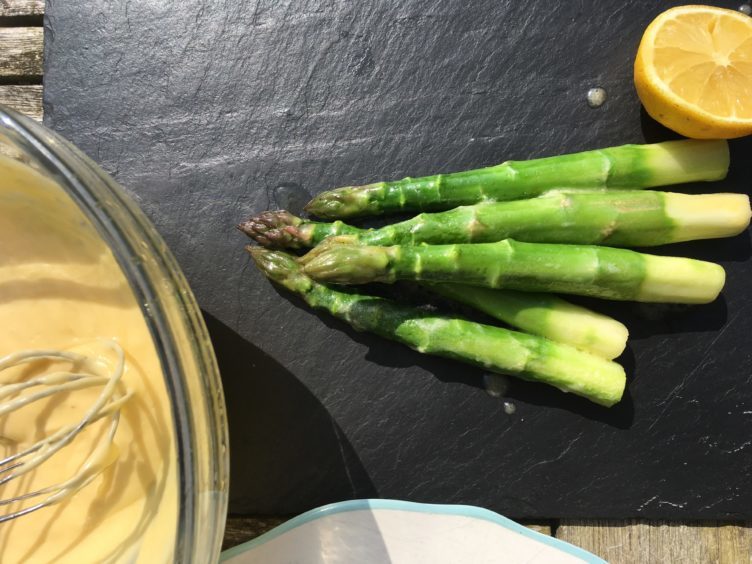 Catherine Devaney shares a recipe from the kitchen in the Fife countryside
Season
There are two things in life worth waiting for. The first is British asparagus season: those vivid green stems jubilantly announcing spring. The earliest asparagus is no economic affair but, with a season so brief, I can't resist. The second is hollandaise sauce. One of the classic French sauces, an emulsion of eggs and clarified butter whisked over a gentle heat with a shot of lemon acidity, its mastery demands patience. But marry the grassy, nutty sweetness of the best of British asparagus with a rich, creamy hollandaise and a match in spring heaven is made.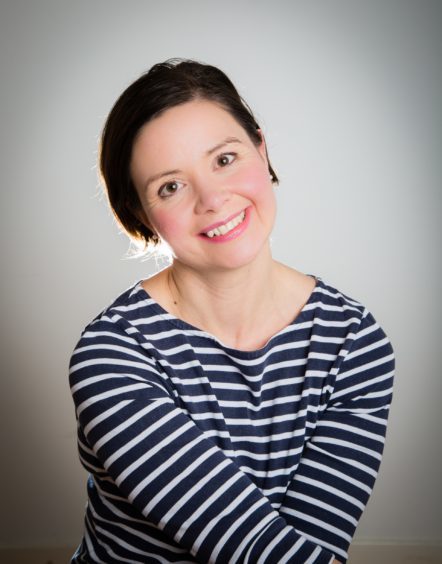 Flavour
With patience in short supply in my kitchen, I gently poached the first eye-wateringly expensive stems in a simple butter sauce. A splash of water in a pot, brought almost to the boil, before gradually whisking in half a block of cubed cold butter over a gentle heat, transformed into a silky liquor to gently cook the asparagus. In with the stems for four minutes, a light sprinkling of salt, and they were done to perfection: still firm, with an elegant buttery gloss. Even my four year old was impressed. To convert my two-year old the devious employment of crispy bacon did the trick. Coax maximum flavour by frying bacon with fresh rosemary and garlic before adding a generous knob of butter and the asparagus spears to the pan.
Music to cook to
Simon and Garfunkel's Only Living Boy in New York. The best song for slowing down to a Saturday morning potter in the kitchen. I love the line: "Hey, I got nothing to do today but smile."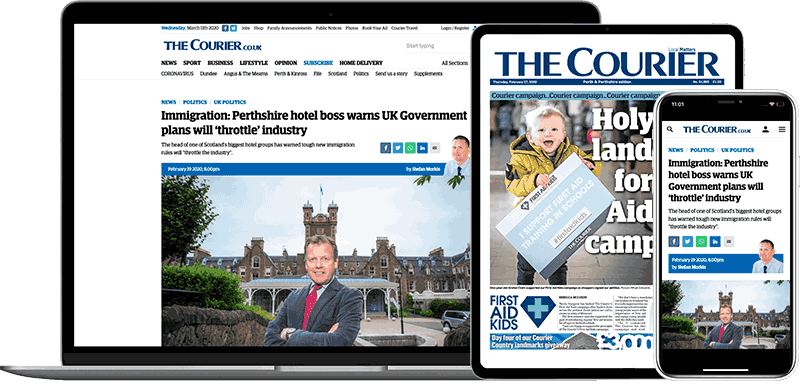 Help support quality local journalism … become a digital subscriber to The Courier
For as little as £5.99 a month you can access all of our content, including Premium articles.
Subscribe