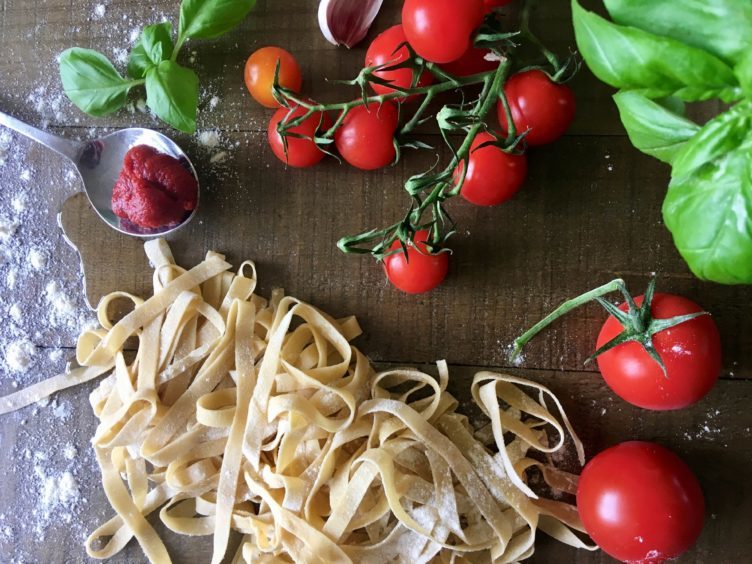 Catherine Devaney shares a recipe from a kitchen in the Fife countryside
Wisdom
Recently a wise chef reminded me that less is more. With that sage advice, and a quiet, sunny evening to myself, I rediscovered the bliss of simple homemade pasta. Fresh pasta is surprisingly easy and very satisfying to make; the transformation of flour and egg into tagliatelle feels like a conjuring trick. I can honestly suggest no better way to unwind than 10 minutes alone kneading pasta dough, gradually feeling the texture of the dough change, slowly stretching out the gluten.  he trick is to use good quality '00' flour, add just enough beaten egg to form a dough but not so much that it becomes sticky, knead well and let it rest in a cool place before rolling through the pasta machine.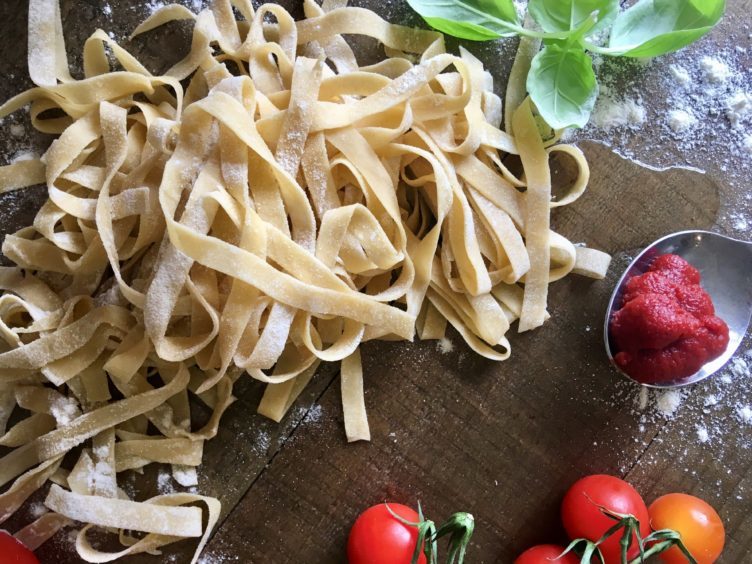 Tomatoes
With British tomatoes now in season, it's easy to make a fresh pasta sauce bursting with flavour. One finely chopped onion, a clove of garlic and a few rashers of diced bacon, sauteed in olive oil on a gentle heat, form the base.  dd a tablespoon of tomato puree and a handful of chopped sundried tomatoes, for depth and a little sweetness. Stir in two handfuls of fresh cherry tomatoes (I like to gently roast them in the oven first) before adding a tin of chopped tomatoes and a splash of water.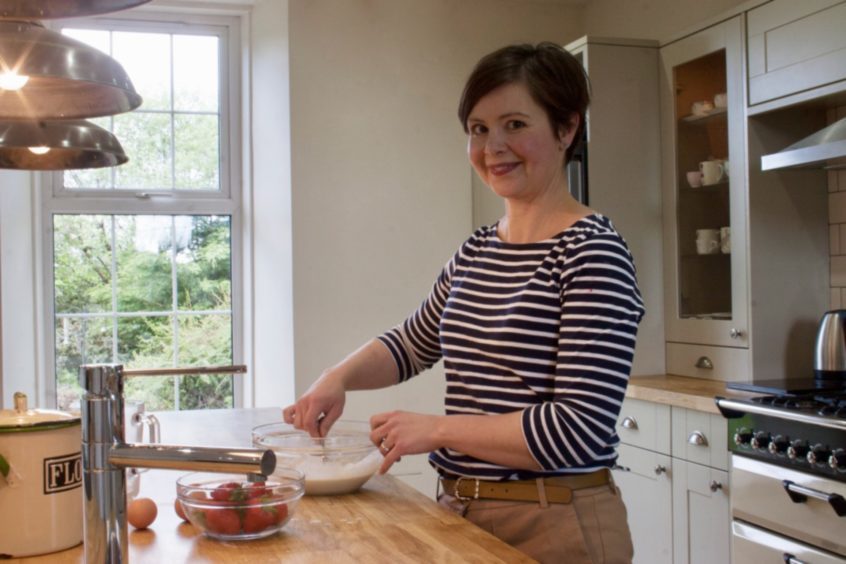 Let the sauce simmer for ten minutes or until it thickens slightly then taste, season and stir in a handful of torn basil leaves. Serve with a grating of local Anster cheese.
Music to cook to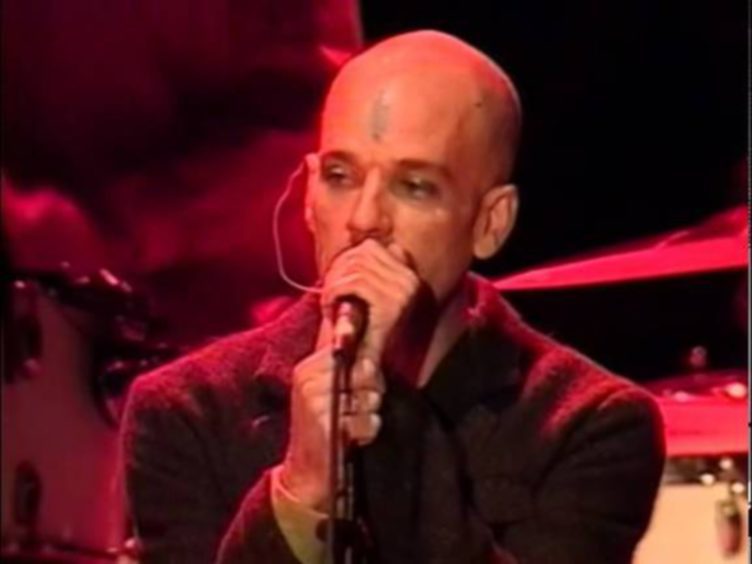 REM – Electrolite. A beautiful long track, perfect for some quiet contemplative kneading!
www.akitcheninfife.com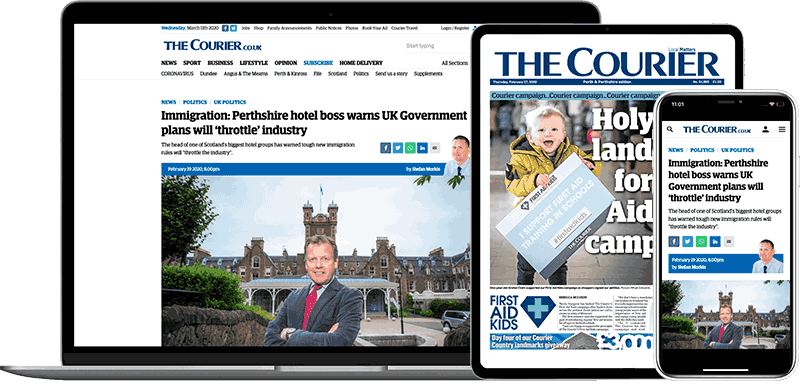 Help support quality local journalism … become a digital subscriber to The Courier
For as little as £5.99 a month you can access all of our content, including Premium articles.
Subscribe