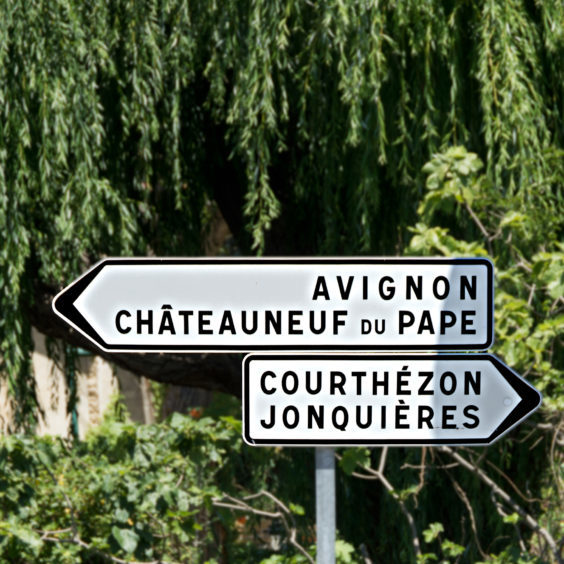 It is interesting to contemplate how certain drinks (or brands) acquired their names. Wines are often named after their home village or area. Single malts are named after the distilleries that produce them. Other drinks are named after the company founder, be he Johnny Walker, Jack Daniels, Jim Beam or Mr Heineken.
However, there is one wine whose name has a unique historical significance – Chateauneuf-du-Pape, or in English, The Pope's New Castle. How did the name arise?
There have been several schisms in the Christian church over the centuries. The Western churches and the Eastern Orthodox churches split in 1054, with the latter established in Constantinople, now Istanbul. However, a largely forgotten schism in 1309 created two papacies, one in Rome, one at Avignon in France. Seven Popes ruled in Avignon before the schism ended in 1376, although it took another 40 tumultuous years before the Treaty of Constance re-established a single papacy in Rome.
Avignon witnessed a vast Gothic palace, still there today, built beside the River Rhone by Pope Benedict XII and much enlarged by Clement VI. However, another French Pope, John XXII, built a small fortress, parts of which remain today, at Castro Nuovo (Latin for New Castle) eight miles from Avignon. After many name changes over the centuries, the hilltop village finally became Chateauneuf-du-Pape in 1893.
Its ample vineyards produce one of France's great reds (a white version has appeared in recent years), which tends to command premium prices wherever you buy it. Interestingly, it lies well apart from France's best-known wine areas, such as Burgundy, Bordeaux, Champagne and the Loire, but is not far from the Cotes du Rhone area.
This peregrination down these by-roads of history stems from Tullibardine distillery at Blackford recently bringing out a new variant of their upmarket The Murray single malt – finished in Chateauneuf-du-Pape wine barriques. These have given the whisky a distinctive reddish tinge and created a fascinating malt, fruity and peppery on the tongue and with a long, lingering finish.
Distilled in 2005 and bottled this year at 46% abv, it costs £49 and is available from the distillery and selected outlets. It is an interesting combination – Blackford has historic royal connections, Chateauneuf has historic papal ones. Together, they have created a historic malt.