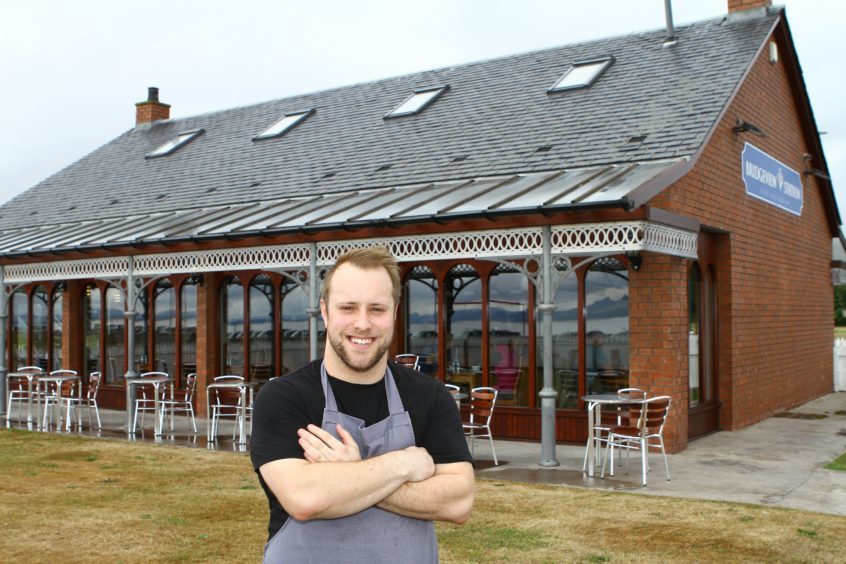 Rory Lovie of Bridgeview Station Restaurant tells Caroline Lindsay why oats would be at the top of his desert island food list
Q Desert island food?
A Oats. Love them! Good source of energy, protein and fibre which would come in very handy if on a desert island!
Q Favourite TV chef?
A Jamie Oliver. He got so many people involved in cooking by making it look so easy. For that you have to respect him.
Q Favourite cook book?
A Essence by David Everitt-Matthias. It was one of the cookbooks that I first bought that got me intrigued about foraging and how he used the ingredients in his dishes.
Q Favourite ingredient?
A Onions. Used for so much! Great versatility. A good base starts with an onion!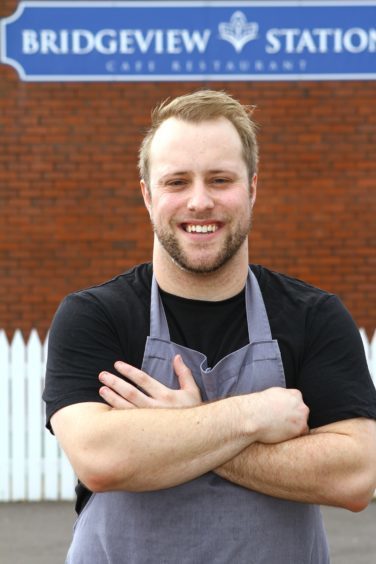 Q Most hated ingredient?
A Baby corn. Pointless for me. No taste. For me it's like eating chalk!
Q Perfect dinner guest?
A Family and friends. Good chat, great food and a few drinks. It's what life's about.
Q Favourite kitchen gadget?
A Dehydrator. The list is endless of what you can dry out.
Q Favourite music to cook to?
A Rock. A good guitar solo gets you kind of pumped for service.
Q Perfect menu?
A Hard question. It would depend on what mood I'm in. I love a lot of things! Maybe a squid starter, ox cheek or calf's liver main and a good old-fashioned baked rice pudding.
Q Favourite country for food?
A India. Flavour is king there. Simple tasty food.
Q Favourite chef, alive or dead?
A Gordon Ramsay. What he has achieved is incredible. He has built a global empire in this industry.and you have to take your hat off to him. Hard work does pay off!
Q Favourite culinary season?
A Spring. It's the start of things starting to grow again. More produce becomes available so more ideas and colour hits the plates.
Q Salt or pepper?
A Salt. Pepper changes the taste of food. Salt improves it.
Q Favourite herb?
A Thyme. Can be used in sweet or savoury dishes. A good all rounder
Q Favourite spice?
A Cumin. Its flavour is amazing and makes any dish stand out.
Q Favourite way to cook the humble potato?
A For me it has to mashed potato.
Q Favourite go-to recipe if you're in a hurry?
A Chickpeas, red onion, chilli all sauteed off in a pan, add a squeeze of lemon juice, chopped parsley and feta. Serve with toasted pitta.
Q Favourite naughty nibble?
A Hummus. Once I open it I can't stop eating it.
Q Favourite health food?
A Avocado. Great source of fibre.
Q Ideal picnic dish?
A Cheese. The smellier the better!
Q Ideal BBQ food?
A Squid…it's a dream.
Q Are you critical of the food when you're dining out?
A Yeah but as long as it's meant with the best intentions – bad but constructive feedback is sometimes better than good feedback.
Q Do you tip in restaurants?
A Yes. We work hard in this industry so a bit of gratitude goes a long way.
Q Top tip for failsafe cooking?
A Taste as you go. You should know what the dish tastes like before serving it. Sometimes a little more salt or a dash of spice takes the dish to the next level.
Q Worst cooking sin in your opinion?
A Overcooked meat or fish. It just feels like such a shame to ruin such a perfect product.
Rose macerated strawberries with labneh and pistachios
Ingredients
Serves 6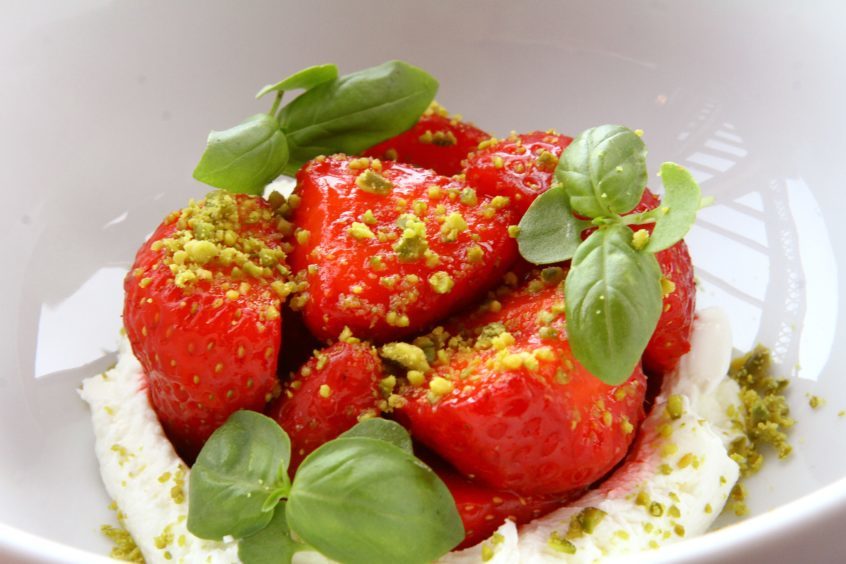 For the labneh: 1kg Greek yoghurt or any local yoghurt (we use Rora Dairy)
3/4tsp salt
For the strawberries:
500g strawberries
15ml rosewater
100ml Grenadine
30g pistachios
directions
For the labneh: mix the yoghurt with the salt and strain it through muslin or J Cloth overnight until all the water has come out of the yoghurt and your left with a cheese like texture. Can be stored in the fridge for up to one week.
For the strawberries: hull and cut the strawberries in half and put into a big bowl mix them with the grenadine and rose water until all coated in the syrup.
Crush the pistachios up with a rolling pin but not too fine to keep some texture
Take the labneh and smear it around in a circle in a bowl to make a well.
Pile the strawberries in the middle of the labneh. Garnish with the crushed pistachios on top and some micro basil leaves for more flavour.