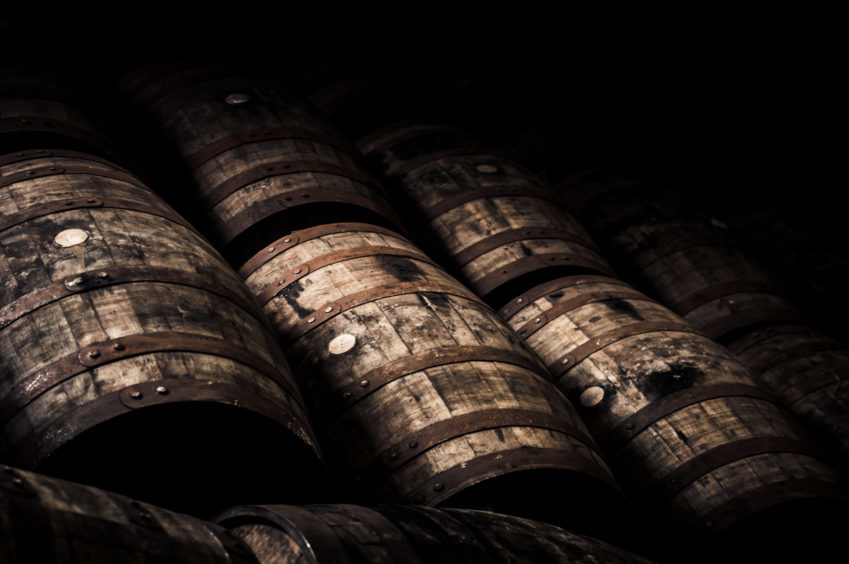 I suspect that to the purists, English whisky sounds a bit of a historic oxymoron. Yet in the late 19th Century, England boasted four official whisky distilleries and there would have been many more illicit ones in barns and garrets.
The four official ones included two in Liverpool, possibly spurred by the Irish influx after the 1840s famine. These were called Bankhall and (strangely) Vauxhall. Of the other two, one was in Bristol, the other at Enfield in north-east London, called Lea Valley. All four are long vanished.
However, English whisky distilling is making a comeback, and much credit must go to St George's Distillery in Norfolk, the brainchild of James Nelstrop, backed by his son Andrew. James had enjoyed a successful if peripatetic career mainly linked to farming, then in 2005 the Nelstrops obtained planning permission for a distillery beside the River Thet near East Harling, a few miles south-west of Attleborough and near Snetterton motor racing circuit.
Father and son split the task of getting the distillery built, with staunch help from ex-Laphroaig and Ardbeg distiller Iain Henderson. The first 29 barrels of whisky were casked in December 2006 and the visitor centre opened in 2007. Prince Charles officially opened the distillery and over the years output has risen and the whisky is currently exported to 12 countries, 13 if you count Scotland.
Local Norfolk barley is used and, cap-doffing to current tastes, St George's produces both peated and unpeated spirit and a sherry solera expression. Chief whisky maker is David Fitt, who spent many years with brewers Greene King, based at Bury St Edmunds in Suffolk.
Interestingly, the company does not produce – as many others do – gin and vodka, but sloe and blackberry whisky liqueurs and, inevitably, a cream liqueur under the apposite name Norfolk Nog.
Sadly, James Nelstop has not witnessed the distillery's growing success, as he died in 2014 aged 69, but Andrew and other Nelstrop family members will ensure the firm thrives and expands in the future.
They also have no inhibitions about banging the gongs for their English whisky. The firm is The English Whisky Company and one of their three current expressions is simply called The English. Well, after all, we call our whisky Scotch, don't we?