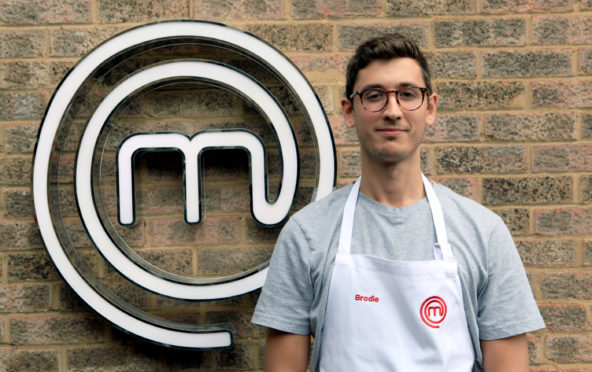 Brodie Williams hails from Cupar and reached the semi-finals in Cupar
It's getting colder and darker, which means it's officially crumble season. I know it's unoriginal to provide a crumble recipe at this time of year, but sometimes there's a very good reason to be unoriginal. My hope is that people learn the process of the recipe, and then tailor it to what they have. You don't have almonds and apples? Then use the macadamia nuts and plums that you do have.
Crumbles are really forgiving to make, and can easily be done in advance. You can't really beat an apple crumble, so let's use that as the framework. For the crumble you'll need 250 plain flour, 170g cold butter, 110g almonds, 110g Demerara sugar, 4 drops vanilla extract, and a pinch of salt. Firstly sieve the flour into a bowl and cube the cold butter, mixing into the flour until it resembles breadcrumbs. Finely chop the almonds and add along with the remaining things. Spread on a lined baking tray and bake for 40mins at 160 degrees Celsius (make sure to keep an eye of them and stir if needed).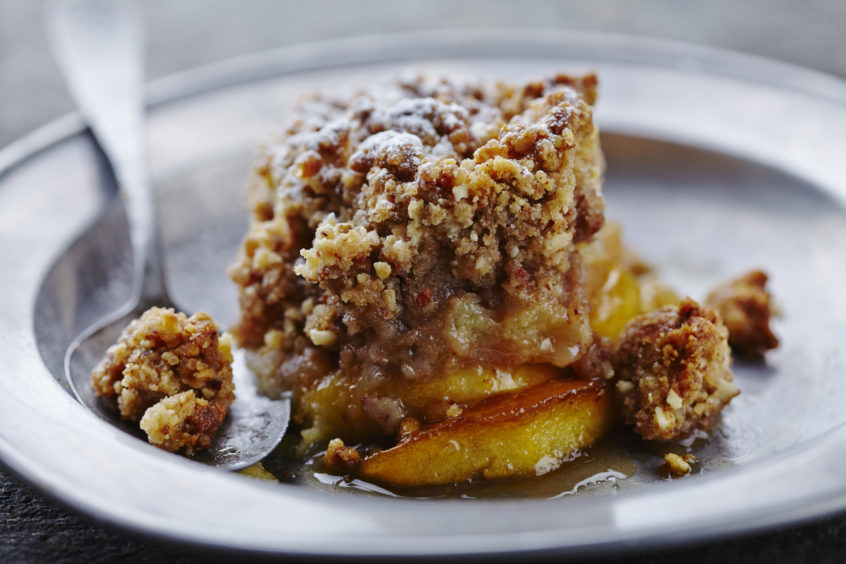 For the filling you'll need four big cooking apples, 50g butter, 50g caster sugar, 1 cinnamon stick, and 2 star anise. Peel, core, and chop the apples. Add the butter to a pan and add the apples  and spices cooking gently for about eight minutes. Add the sugar and cooking for another 10mins (if you have any frozen brambles these can be added at this stage too!). Spoon into a dish, with the crumble ontop and bake for a further 10 minutes.
It's really that easy and you can experiment with your favourite ingredients or what you can get your hands on.
What to eat in November – apples, cabbage, celeriac, wild mushrooms, Jerusalem artichokes, pumpkin, parsnip, salsify, truffle, hake, oysters, grouse, venison
Music to cook to: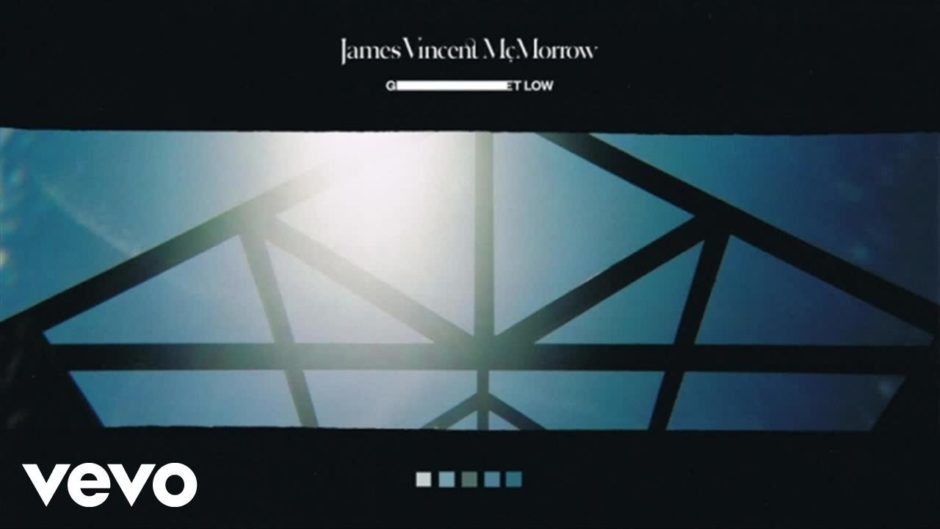 James Vincent McMorrow – Get Low. Having listened to the podcast Song Exploder, where musicians 'take apart' one of their songs, I have a new appreciation for his music.
Instagram handle  – @brodiecooks