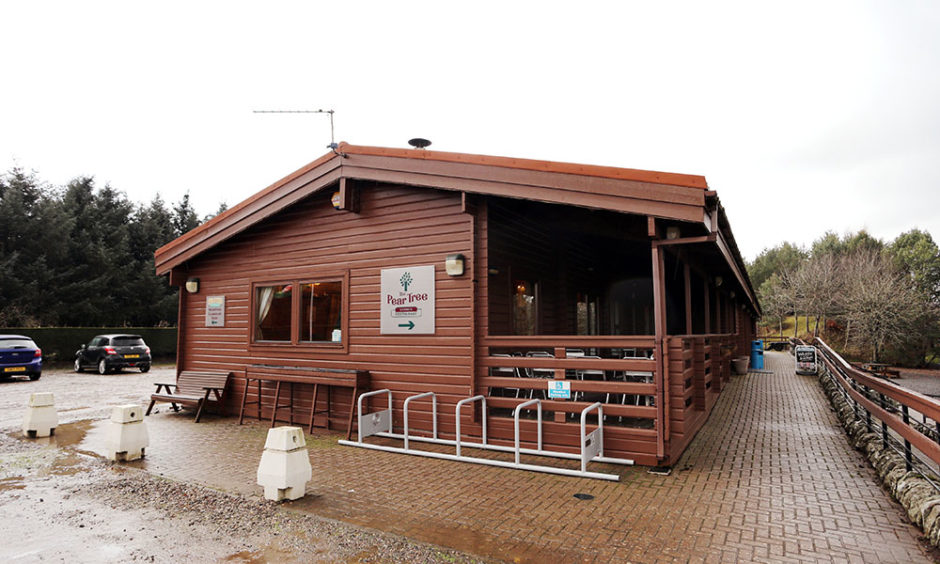 Located at Auchterhouse Country Sports – one of the 'Nation's Favourite Shooting Grounds' – the award-winning Pear Tree Restaurant has built up a good reputation not just within the shooting community, but with the locals across Tayside too.
For those of you who haven't yet discovered the Pear Tree at Burnhead Farm, it certainly is worth a visit. And you don't need an excuse to head here, but if you did, then its newly-introduced Afternoon Tea will surely tempt you!
Popular with the locals, the Pear Tree's Afternoon Tea includes an impressive selection of sandwiches, mouth-watering cakes (all handmade on the premises) and a range of speciality teas for £12.95 per person. If you would like to upgrade your Afternoon Tea to include a glass of Prosecco, then it's just £17.95pp.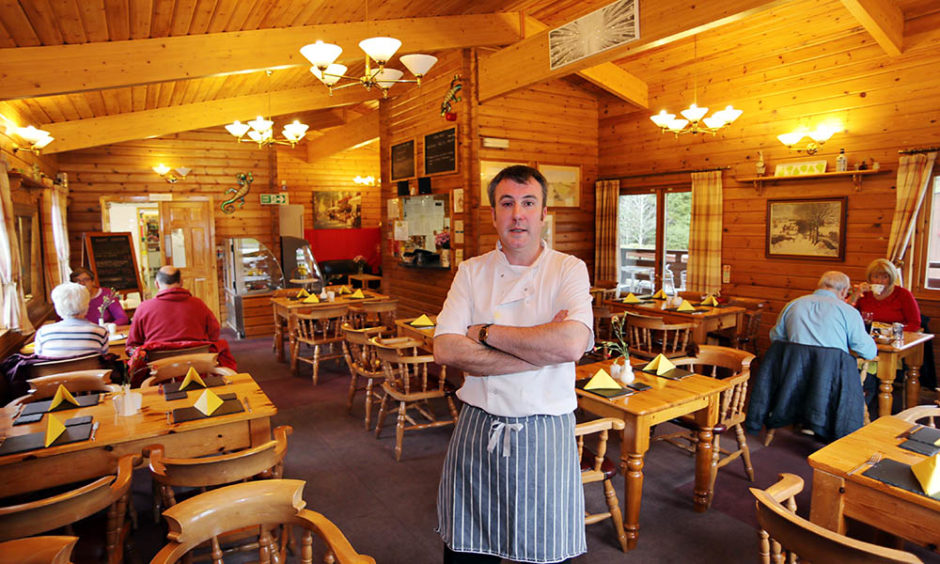 Looking for the perfect Christmas gift idea? Consider an Afternoon Tea Gift Voucher for the Pear Tree, one of the only places in the vicinity doing Afternoon Teas.
It's been a year since the restaurant at the shooting ground was taken over by Lee Whammond (pictured above). As someone who worked at the Pear Tree for years and with a background in hospitality, Lee saw an opportunity he couldn't refuse.
He said: "I started working there about six years ago, having done hospitality since I left school. Four employers came and went in that time, and each time, I always thought 'what if?'
"With a background front of house, I grabbed the opportunity. I now do the kitchen but, because I have experience in both, I know exactly what the customers expect."
The menu at The Pear Tree may not be extensive, but that's because every dish is special and that's the reason customers keep coming back. Its award-winning breakfasts are not to be missed – earlier this year the Pear Tree won 2nd place in the Nation's Favourite Shooting Ground 2018 awards for Best Breakfast!
Head along to the Pear Tree (which is open on Wednesdays to Sundays from 10am) to sample its amazing cooked breakfast – it's the perfect way to start the day. And if you are a vegetarian, then there's a veggie breakfast for you. Or you might consider ordering the toasted waffles? How do you like you eggs in the morning? At the Pear Tree, they serve them a variety of ways – including Eggs Benedict – and if your choice is not on the menu then Lee and his team would be only too happy to prepare them to order.
And look out for a special menu for Burns Night in January and a new two-course lunch being introduced in early 2019!
*For more information about the Pear Tree, visit the website by clicking here.