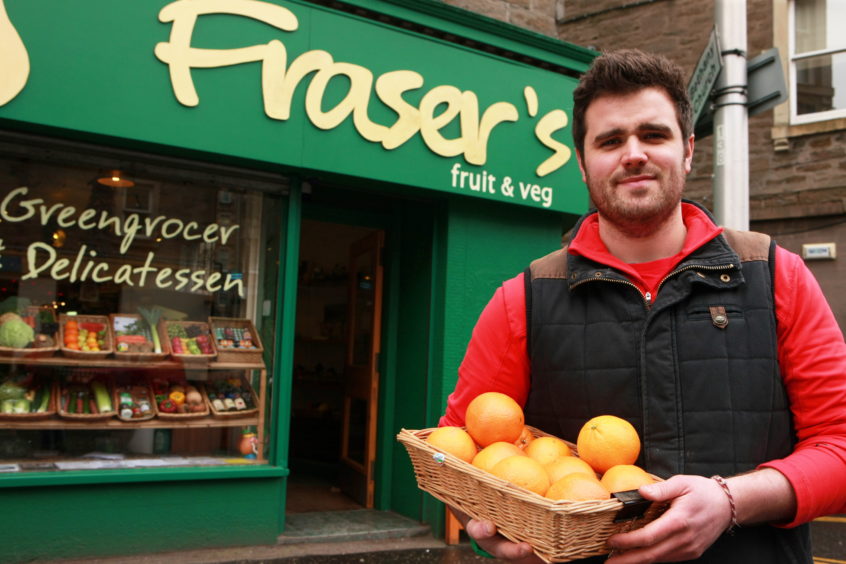 As we head into the dark, cold days of winter, soup comes into its own. And, thanks to a new cookbook from a local soup-obsessed greengrocer, there are recipes galore to warm up our cockles.
Seasonal Soups by Fraser Reid, who runs Fraser's Fruit & Veg in Dundee's Perth Road, features everything from winter favourites like alternative Scotch broth to plum tomato, pumpkin and lemongrass to Thai sweet potato, and winter favourites like spicy kale and noodle – all road-tested by his customers.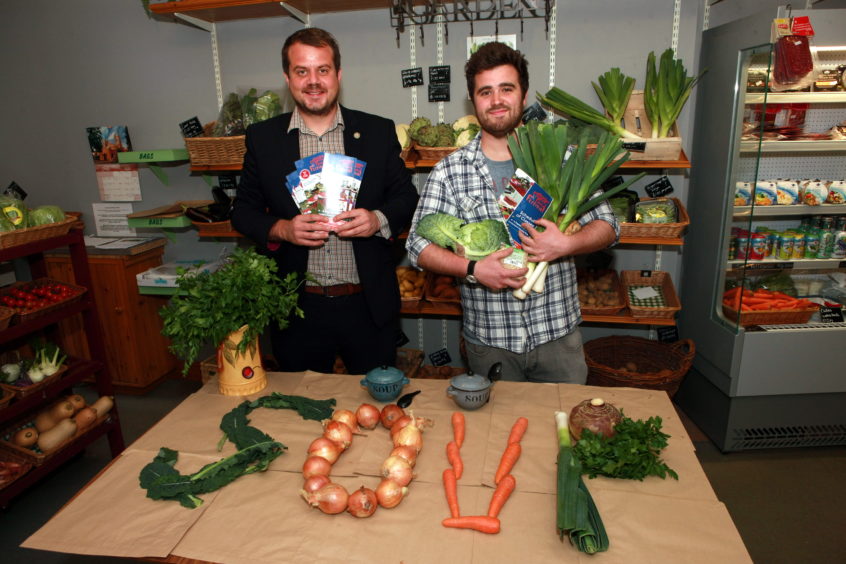 Fraser's journey as a greengrocer started in the summer of 2009 when he came across a thriving village shop in Northern Ireland packed with local, seasonal produce.
"I was standing in a greengrocers in Ireland nine years ago, eating fresh peas I'd just bought, and I couldn't help noticing how busy this wee shop was," he recalls.
"I thought how great it would be if we all started cooking this way but then realised there weren't really any greengrocers in Dundee any more. So I decided to open one."
Three months later Fraser's Fruit & Veg opened its doors with the aim of providing customers with as much fresh and local produce as they could. It was the thrill of seeing this ever-changing produce, particularly that harvested locally in the surrounding countryside that inspired Fraser to start putting together soup bags – all the ingredients needed to make a nutritious soup all in one bag, for £2.95.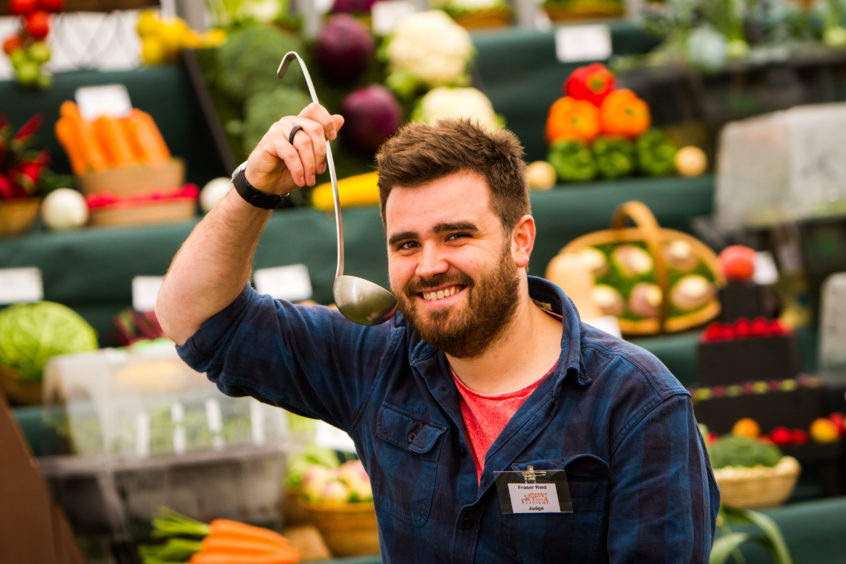 "It was a way of encouraging customers to cook at home and try out new flavours and ingredients," says Fraser. The soup bags were a hit from day one and the recipes continued to develop.
"Our first soup was a very simple lentil, and as the weeks and years went by our recipes became more creative, elaborate and so tasty. I like to experiment and try out new flavours; I'm constantly thinking – could that meal I just ate be turned into a soup?
"It's great fun and we try and keep our recipes as simple as possible so people don't have to go searching for obscure ingredients. Soup is simple – and you don't even need to add meat or dairy unless you want to!" he smiles.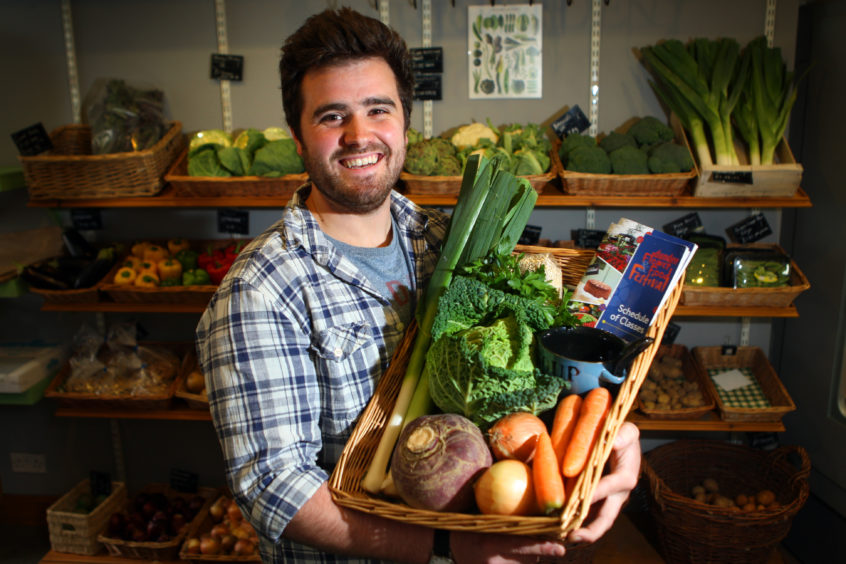 On a mission to promote the fantastic and seasonal produce available in the region, he adds: "Local produce cuts down on food miles too – for example, I'm just back from collecting potatoes from Inchture."
Containing his own favourites as roasted red pepper, lentil & thyme or smoky sweet potato and bean, the 52 recipes are 100% vegan-friendly, with tips to add dairy or meat according to your preferences. The recipes are organised monthly to ensure seasonal eating.
"Soup is the most economical and flavour-filled way to make the most of our wonderful seasonal produce," Fraser smiles.
Seasonal Soups by Fraser Reid, with photography by Kathryn Rattray and illustrations by Jen Collins, is published on December 17 by KitchenPress, £8.99. www.kitchenpress.co.uk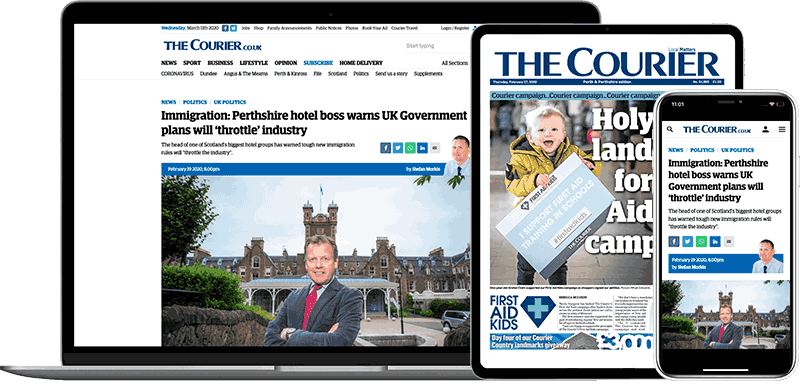 Help support quality local journalism … become a digital subscriber to The Courier
For as little as £5.99 a month you can access all of our content, including Premium articles.
Subscribe