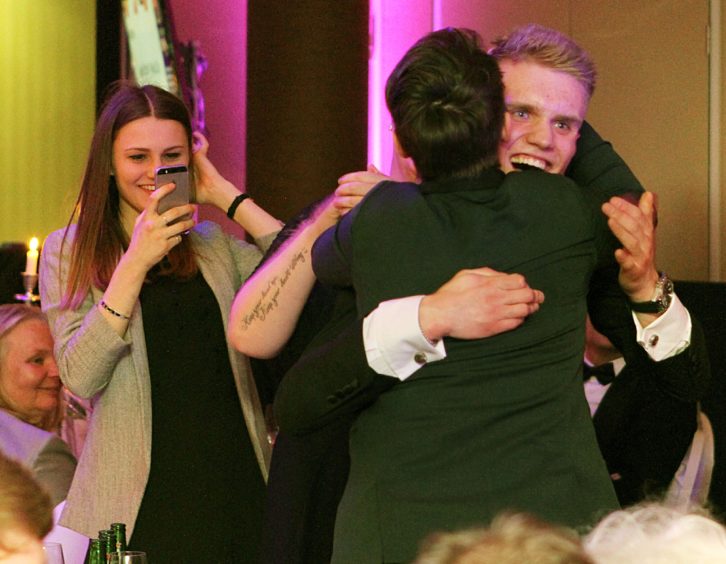 Entries for the Menu Food and Drink Awards 2019 close tomorrow so get your entry in NOW! Three of last year's winners tell Caroline Lindsay what their awards mean to them.
If you haven't already entered the Menu Food and Drink Awards 2019 (and remember, entry is free), there's still time – entries close tomorrow. So why should you enter? Because not only is the awards ceremony a fantastic night at the prestigious Old Course Resort in St Andrews, with a five-course gala dinner prepared by top local chefs, but more importantly, it's also a great opportunity to put your name on the culinary map and shout about your business.
There are 11 categories to choose from so there is something to suit anyone involved in the region's fabulous food and drink industry: Coffee Shop of the Year; Street Vendor of the Year; Restaurant of the Year; Chef of the Year; Farm to Fork Awards – Food and Drink; New Talent (Rising Star); Pub of the Year; Best Craft Beer; Best Craft Distiller; Cocktail Bar of the Year; Best Newcomer.
Sam O'Brien and her partner Calum MacLeod of the Pitcairngreen Inn in Perthshire won the Pub of the Year award in 2018.
"We actually didn't nominate ourselves, someone nominated us without knowing," Sam explains. "We only found out when the shortlist came out in The Courier and we saw our name so we were very surprised and excited.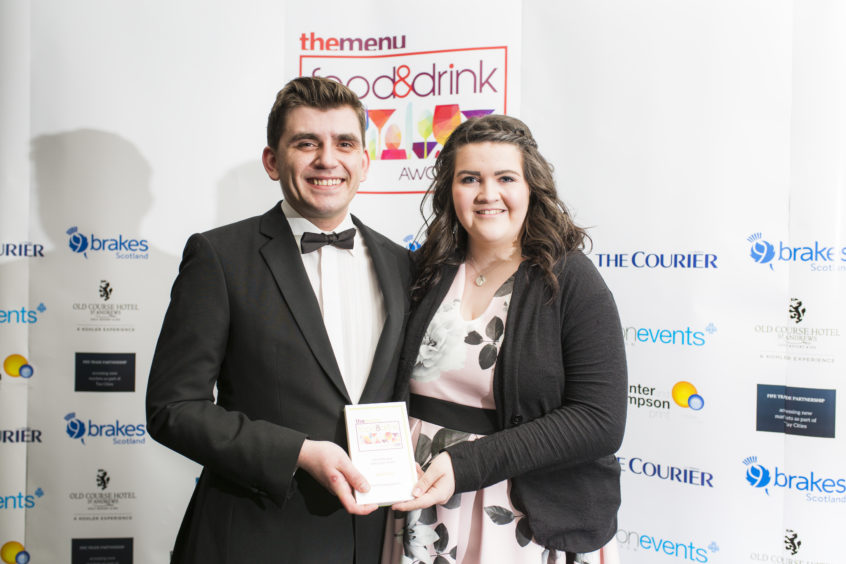 "Winning the award was a life-changing moment for us as it has made us realise that our customers must think we are doing a good job since it was all down to them that we won," she continues.
"It has since brought us a whole new range of customers that didn't even know we existed, and we hope to keep up the good work and continue to improve."
Sam reveals that the dinner and ceremony made them feel like VIPs.
"The Old Course Hotel in St Andrews is impressive as it is, but the ceremony was absolutely outstanding," she recalls. "The room set-up was beautiful and the dinner was incredible – we demolished the whole lot.
"We really were made to feel important and I hope we have the chance to do it all again this year."
Sam Larg and his partner Kate Carter of the Cheesy Toast Shack (Kingsbarns beach and East Sands, St Andrews) won Street Food Vendor of the Year at last year's inaugural event and Sam explains what inspired them to enter the awards.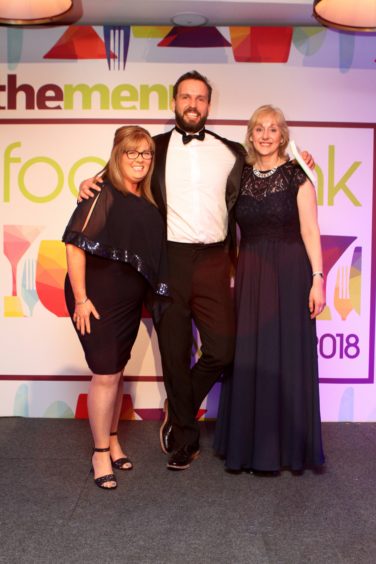 "Kate and I entered to showcase the hard work we'd put in since we started in 2016. We felt like we'd grown so much in such a relatively short space of time, and that as a company that prides itself on having a small team, and using largely Sottish produce, the Menu Awards would be a great way to showcase the work we've done."
Off the back of winning the award, Sam and Kate have found that their following on social media has increased exponentially.
"We were certainly seeing an increase in people being aware of us and we really were put 'on the map', so to speak," says Sam.
"Markets and private events became more interested in hiring us and work continued to flow. We also opened our new shop in St Andrews, as well as the birth of our baby girl, Nel. It's been an amazing year for us," he smiles.
"The awards ceremony was amazing to be a part of, regardless of winning. I feel like everyone works so hard in our industry, and often unsociable hours, so it was really something quite special to all get together, and be the ones enjoying the hospitality for once! It was a great laugh, with everyone on top form, not to mention being served some of the best food I've ever experienced, from the region's top chefs."
Who can forget the beaming smile of Lewis Pickett when he was announced as winner of the New Talent/Rising Star last year?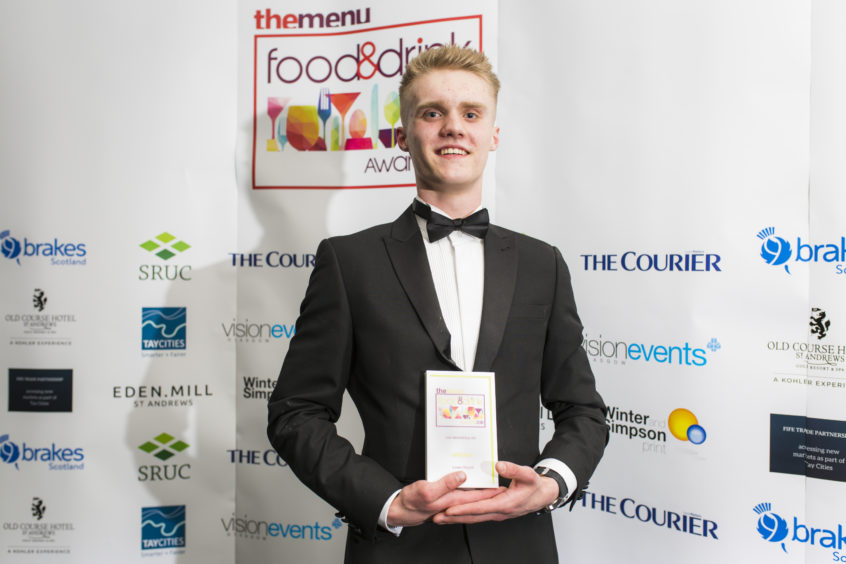 "It was fantastic to be part of the first-ever Menu Awards," recalls Lewis. "It meant so much to me to win and now I'm trying as hard as I can to get as much experience in the industry as I can."
Urging as many young people as possible to enter 2019's awards, he adds: "It's definitely well worth it and great to be a part of such a brilliant evening."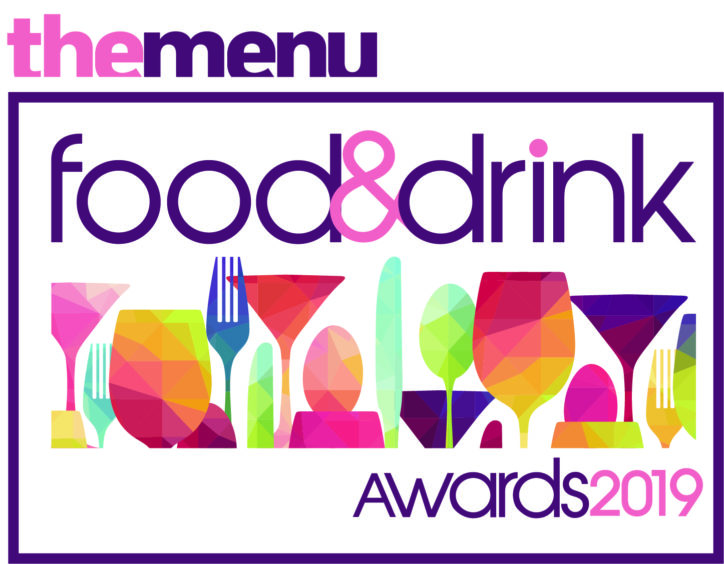 www.themenufoodanddrinkawards.co.uk