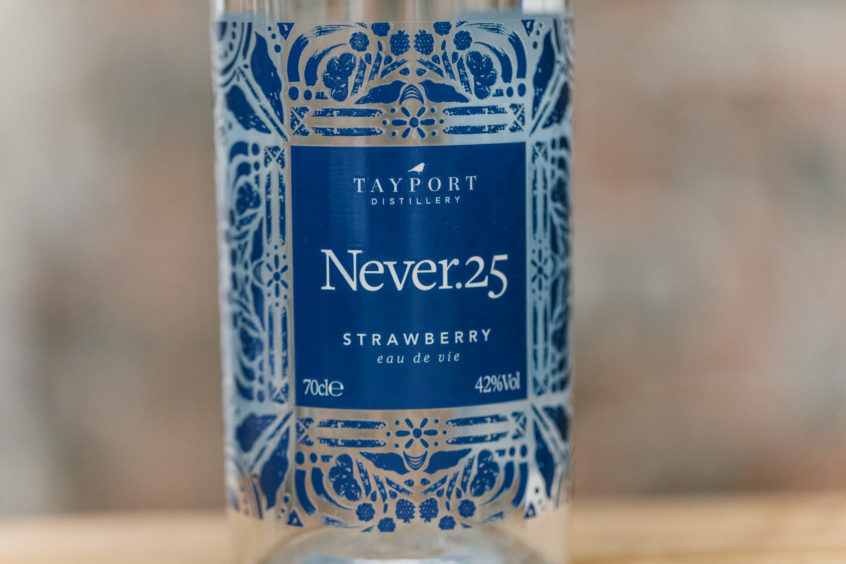 ​Kecia McDougall tells Caroline Lindsay how her unique fruit spirit reflects the story of her life so far…
As a child growing up in Ohio, Kecia McDougall's West Virginian father knew how to make the most of the land around them.
"We would head out in the autumn to pick blackberries and apples to make into drinks and he always had a small garden of corn, beans, peas, cucumber, watermelon and anything else he could grow," recalls Kecia, who, along with husband Duncan, created Never.25, a spirit flavoured with real fruit, at Tayport Distillery.
Moving to the UK in 1991 after meeting Duncan, Kecia worked in the NHS for over 25 years before deciding she needed a change.
"I always had an interest in the craft spirits movement and with my science background and love of food and drink it was something that seemed to come easily to me," she explains.
"Many new craft gins were getting flavoured with essences and very sweet and I thought there must be another way of producing a spirit that was just naturally flavoured, using the abundance of amazing fruit in Tayside and Fife.
"Never.25 is a spirit flavoured with real fruit. I learned that in Europe the farmers collect leftover fruits and distil them into a product known as eau de vie. I decided to go out and collect the best summer berries and use them to provide flavour.
"The other Scottish twist is the base spirit, made using wheat and barley collected from local farms. I distil four times and it's all made using local produce."
Look closely at the beautiful labels on the bottles (available in strawberry, blueberry, raspberry and apple) and you'll see they tell the story of Kecia's life so far.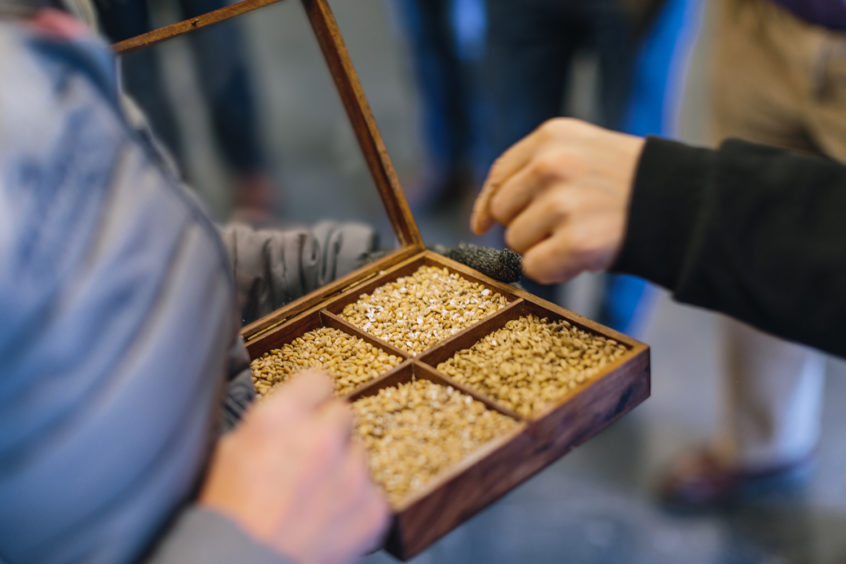 "The bluebird was integral to the start of my new life in Scotland," she reveals. "When I left America 28 years ago I sat next to a stranger on the plane who noticed I was upset, having left my family at the airport.
"She asked for my address and two weeks later a beautiful bluebird ornament was delivered and it still has pride of place in my kitchen. That compassion, and the fact the bluebird is a symbol of happiness, seemed to perfectly epitomise what I wanted to achieve with my new spirit – a product that brings friends and family together.
"The saltire with stars & stripes symbolises the coming together of two families and cultures while the musical pause and golf ball reflect our children's and family interests," she continues.
"The robin was inspired by Myra McDougall, known to us as Grandma, who told us when we see a robin she will be close by. We lost Myra to Motor Neurone Disease which still has no cure and, as we begin to grow, we have plans to support MND Scotland and help find a cure.
"And the pawprint on the new Blueberry label…we just got a new puppy called Jura," she smiles.
Even the name, Never.25, has a story: "Forgetting our 25th wedding anniversary last year provided me with the perfect name. When my father-in-law phoned to apologise for not sending us a 25th wedding anniversary card I exclaimed: 'It's never 25 years?' so our 25th wedding anniversary is now remembered on the label."
Working full time with her daughter on Never.25 and their other range, 1992 Liqueur, Kecia jokes: "Grandad likes to think he is the supervisor! I also have two brand ambassadors – Rory and Sam – who create amazing Never.25 cocktails and are nicknamed the 'cheeky chappies'."
While admitting that at times the going has been tough, Kecia reveals that she experiences a real joy from what she does. With big plans for 2019, she is excited about the future.
"We're expanding our capacity and now have a larger brewing system this week for producing our own base spirit," she says.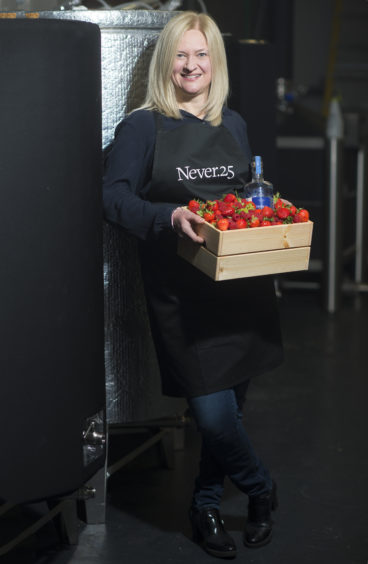 "I've never been burdened by convention and expectation and hope that others around me feel this freedom and are empowered to do things their own way. An open, positive and happy business environment brings out the best in everyone."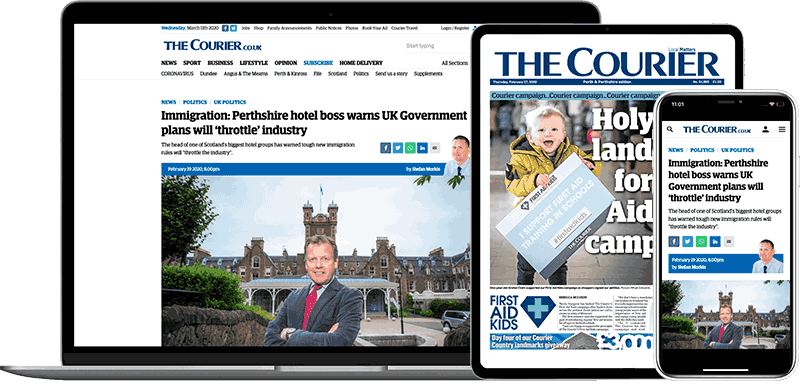 Help support quality local journalism … become a digital subscriber to The Courier
For as little as £5.99 a month you can access all of our content, including Premium articles.
Subscribe