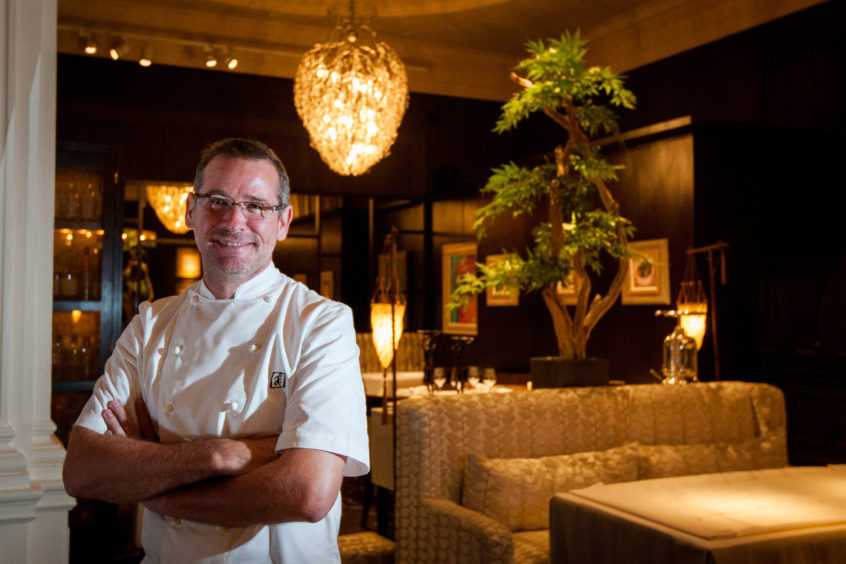 With the sad news of the death of Andrew Fairlie, Menu editor Caroline Lindsay looks at the life and legacy of the iconic Gleneagles chef.
Everyone on The Menu was saddened to hear of the death of Gleneagles chef Andrew Fairlie. His eponymous Restaurant Andrew Fairlie is the only two Michelin star restaurant in Scotland and one of only 15 in the UK – so he leaves behind a fantastic legacy.
But more importantly, he was passionate about local and seasonal food – something that working in France for five years brought home to him –  and was an inspiration to everyone he worked with and cooked for.
I had the pleasure of interviewing him for a feature a few years ago – he was chatty, charming and funny, recounting tales from his Perthshire childhood and revealing how his career began. It was in 1978, when Andrew was 15, that a school pal told him the Station Hotel in Perth was looking for waiting staff.
"I had an appointment to meet a Mr Charles, the maitre d'hotel, one day after school," Andrew recalled.
'Beautifully kind, generous, loving': Family pays tribute to Perth chef Andrew Fairlie following death aged 55
"Mr Charles was French; he stood well over six feet tall and looked absolutely immaculate in his dinner suit.
"He asked me if I had black trousers and black shoes, told me to get my hair cut and report to him the next day at 5pm – my interview lasted a minute."
Sneaking a taste of some leftover sauce on a roast beef chausseur dish literally stopped the young Andrew in his tracks.
"There was something in there I had never tasted before – it was fresh tarragon – and it was as if I had just discovered the meaning of life. And that was the moment I knew I wanted to be a chef!"
Over the years he cooked for many famous names including Frank Sinatra, Michael Jackson, David Bowie and Van Morrison but, he revealed, a particular highlight was back in 2005 when Gleneagles hosted the G8 summit.
"We cooked the summit dinner and the Queen's state banquet," he said.
"I remember looking into the room and thinking: 'I shall probably never cook for an audience quite like that again.'"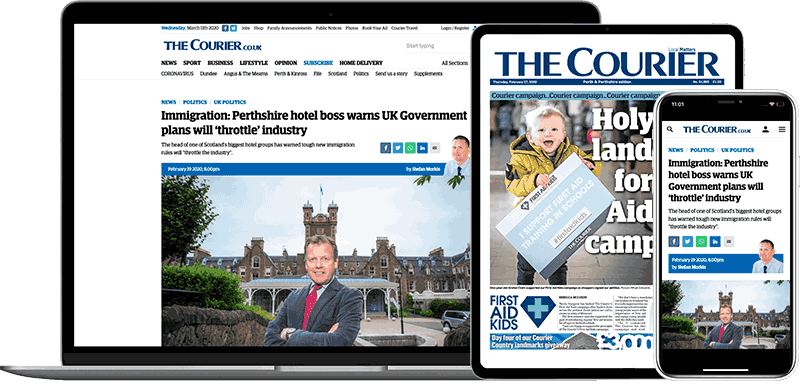 Help support quality local journalism … become a digital subscriber to The Courier
For as little as £5.99 a month you can access all of our content, including Premium articles.
Subscribe