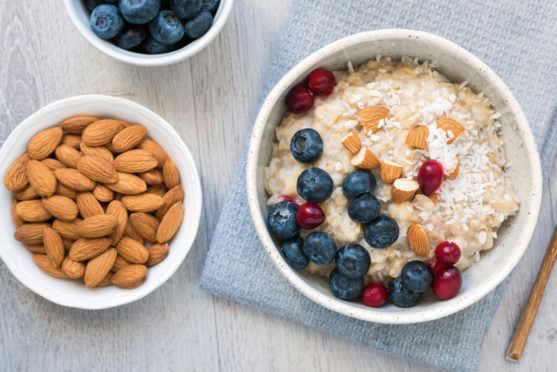 It's been a month of mostly beautifully cold and frosty mornings and we've seen the welcome return of porridge to our family breakfasts, gently made, with jumbo oats and milk, over the hob in minutes and dished up with honey and sultanas, nuts and seeds, jam or even golden syrup by special request!
For guests at Ballintaggart Farm, our taster pot of porridge is often the highlight of breakfast or at least a signature part of it. Theirs is made with locally milled pinmeal oats, stirred gently with double cream and topped with decadence – this month's highlight being wonderfully forced rhubarb, pistachios and creme fraiche.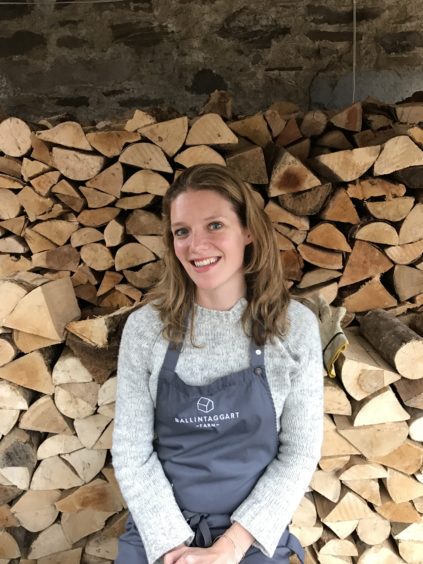 Leftovers
And, as it seems impossible to perfect portion size and I always end up with extra, any leftovers are often warmly received by our hens but alternatively destined for Claire Thomson's brilliant recipe for leftover porridge bread which enriches a basic white loaf with oats. It's not an intense loaf like sourdough, a simple wet dough that requires little kneading and produces a great crust with a moist texture in under an hour.
Packed lunches
In other news, our daughters have decided to take packed lunches to school and so we have found ourselves on a new lunchbox mission. We have made lots of sandwiches with the occasional variation of a simple pesto pasta or classic lentil soup. The biggest hit seems to have been my silly handwritten notes and Gwyneth Paltrow's Sweet Potato and five spice muffins (roast the sweet potatoes in advance to save time when it comes to baking). It's a simple mix of oil, almond milk, maple syrup, vanilla and sweet potato but really delicious. Looking forward to creating a wee bit more lunchbox variation in the weeks to come.
Music to cook to
Listening to Coldplay – Ghost Stories Live – because it's nice to imagine I've seen them live!