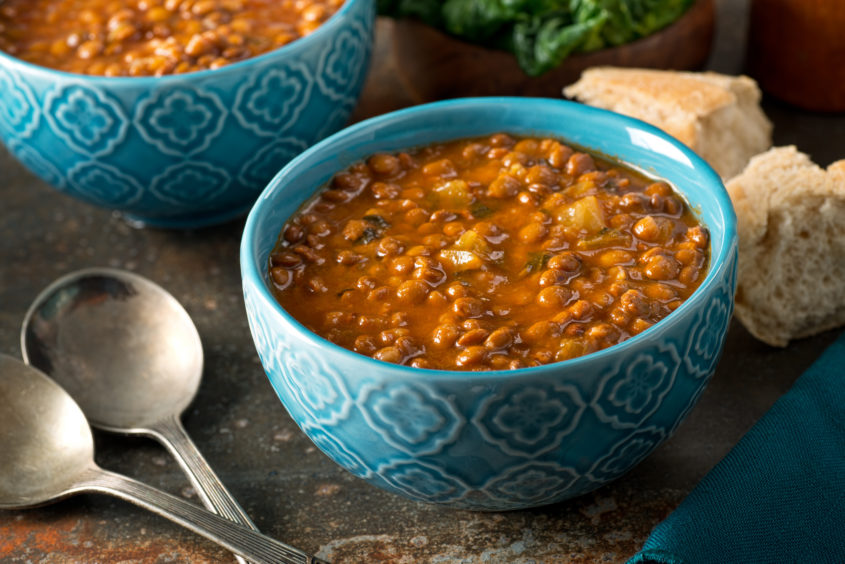 Graeme Pallister recalls happy childhood memories by making a hearty bowl of lentil soup
Lentil soup. Two words guaranteed to conjure up any Scottish childhood. A piping hot bowl of rib-sticking broth, the best way to warm your bones on a cold, dreich day. It's also one of my favourite all time meals – mine is stand-your-spoon-up thick and flavoured with close to a pound of bacon bits or a sizeable ham shank from the butchers.
You see, lentils and other pulses are a bit like pasta or rice when it comes to soaking up flavour which is why they make the ideal thickener for soups and stews. They are marvellous at making cheap cuts of meat taste wonderful, and if you plan to braise anything on the bone – ham, lamb, turkey legs – then these wee gems should be a go to ingredient. You just can't go wrong with the combination of good meaty fats, fresh seasonal herbs and pulses; which is why you'll always find bags of red split lentils sitting pride of place on the dry goods shelf of your local butcher!
As I say, food of the gods as far as I'm concerned but if it all sounds a bit too 70s' dinner party for you, then look no further than the puy lentil.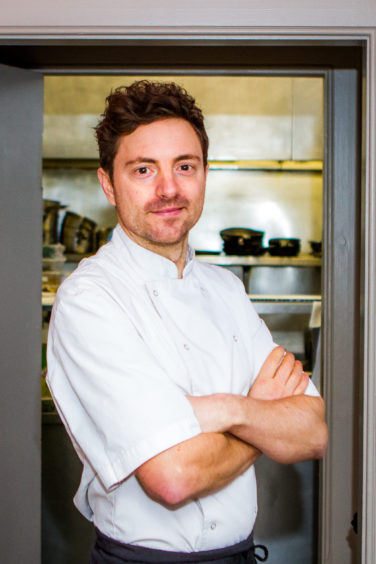 Perhaps seen as more of a millennial lentil, this guy is earthy, good-looking, and holds his shape really well during cooking. We tend to use puy in the restaurant for this reason and I can therefore highly recommend a lightly curried puy side, seasoned with lemon juice and coriander and served with any white meaty fish. Delicious!
In fact, any lentils or beans can be made instantly interesting with a squeeze of lemon juice, some fresh garlic and chopped parsley. This flavoursome little side is super healthy and has a slower GM and far higher fibre content that pasta or rice, making it an ideal base for a stew or a wonderful accompaniment for a lunch-time salad.
Or throw in some prawns, halloumi or chicken and serve with spinach or green beans for an amazingly quick mid-week dinner.
Sitting right alongside pulses is their best pal – beans! You can use beans in more or less the same way as lentils but thanks to their texture, they always feel much more substantial. I love something like butter beans added to my Sunday roast, or a wee tin of haricot beans mashed with fresh pesto and spread on sourdough toast.
Beans keep really well once they're cooked so they're the ideal choice if you're someone who likes to prep ahead of time. Use cans and simply drain them off before adding to stews or salads, or boil up a quick pot of the dried variety in 20 minutes – just remember they expand hugely in volume so go easy!
Chef's tip: When you're cooking lentils or beans from dry, don't add salt during cooking as it makes them tough. Cook them through, then season at the end – you really will taste the difference!