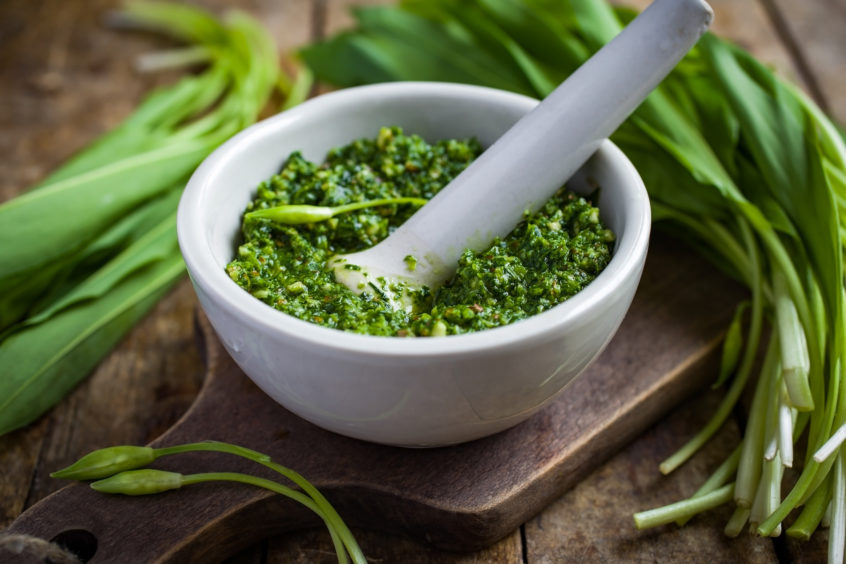 Rachel, husband Chris, and her brother-in-law Andrew run Ballintaggart Farm and the Grandtully Hotel in Perthshire
From flurries of snow to brilliant spring sunshine, we're firmly in the season of transition and while I'm not quite ready to put away the woolly jumpers, I'm happy to discard a few layers and think about leaving the house without a scarf!
This week's biggest culinary thrill is the arrival of wild garlic. The very tastiest way to enjoy this foraged treat has to be this wonderful wild garlic pesto bread.
Mix 30g fresh yeast (7g fast action), 1 tsp honey and a little tepid water to make a smooth cream. Add 400g strong white bread flour and 1 tsp salt and make a well in the centre. Tip the yeast mixture into the well. Gradually add the remaining water (160 – 200ml). Stir to make a soft dough, adding more flour or water as necessary. Turn the dough onto a floured work surface and knead for 10 – 15 minutes. Place the dough in an oiled bowl, cover with oiled cling film and leave to rise in a warm place until it is roughly double the size.
Whizz together around 250g wild garlic leaves,  eight tbsp Scottish rapeseed oil, 100g walnuts and 75g pecorino to make the pesto. When the dough has doubled in size, tip onto a lightly floured surface, split in half and roll out to make 2 rectangles, roughly 21cm x 30cm, about 1cm thick. Spread over the pesto mixture over the surface of each with a 1cm clear border at the top of the long edge of the dough.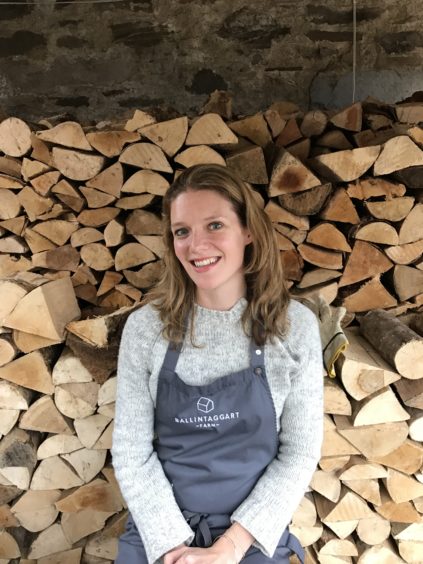 Brush the pesto free edge with egg wash (1 egg with 1 tsp water). Starting with the long edge, tightly roll each of the rectangles and lay side by side, seam down on a sheet of greaseproof paper. Pinch the ends of the dough together.
Slash the dough with a sharp knife to expose some of the pesto filling. Twist the two tubes of dough together. Pinch the ends together to seal and shape into an 'S'. Use the greaseproof paper to lift the loaf onto a baking tray and cover loosely with clingfilm to prove for 30 min–1 hour.
Brush the loaves with oil, scatter with sea salt and bake for 30-40 minutes (180 degrees), until the base of the loaf sounds hollow when tapped.
Enjoy!